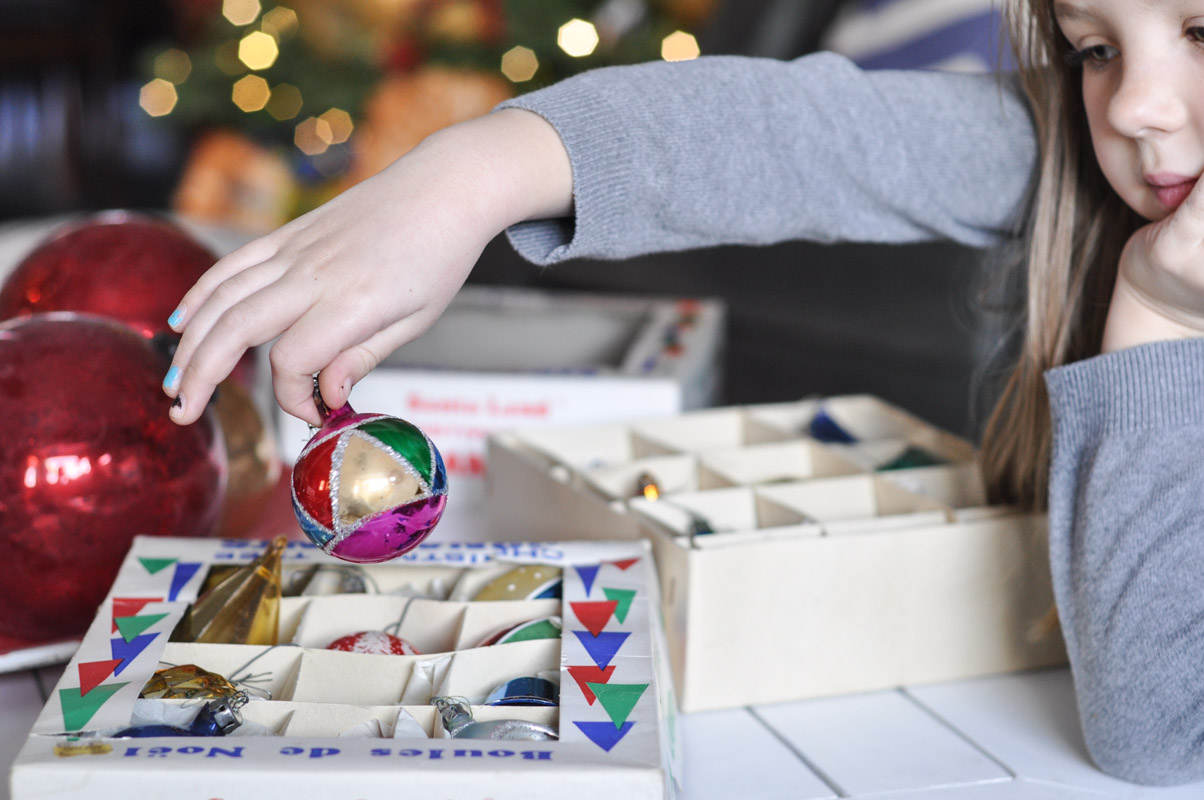 My mom told me that she and my Grandpa had put aside a couple of boxes of ornaments for me. "Nothing too fancy," she said. "Just some old ones. I told Grandpa that you wanted anything 'old'."
These ornaments – a mish-mash of plastic and blown-glass – were happily welcomed into our home. Not simply because they were colourful and vintage – but because they were my Grandma's.
She passed away this Fall after spending over 80 years on this earth. She was a homemaker, a wife, a mother to five, and a creative soul. I have delicate wooden ornaments that she cut with her scroll saw, as well as a sign, a clock, and a memory box that she made in her shop.
There's no doubt that she inspired her daughter – my mother – to "do things", rather than simply buy them.
And in turn, my mother inspired me.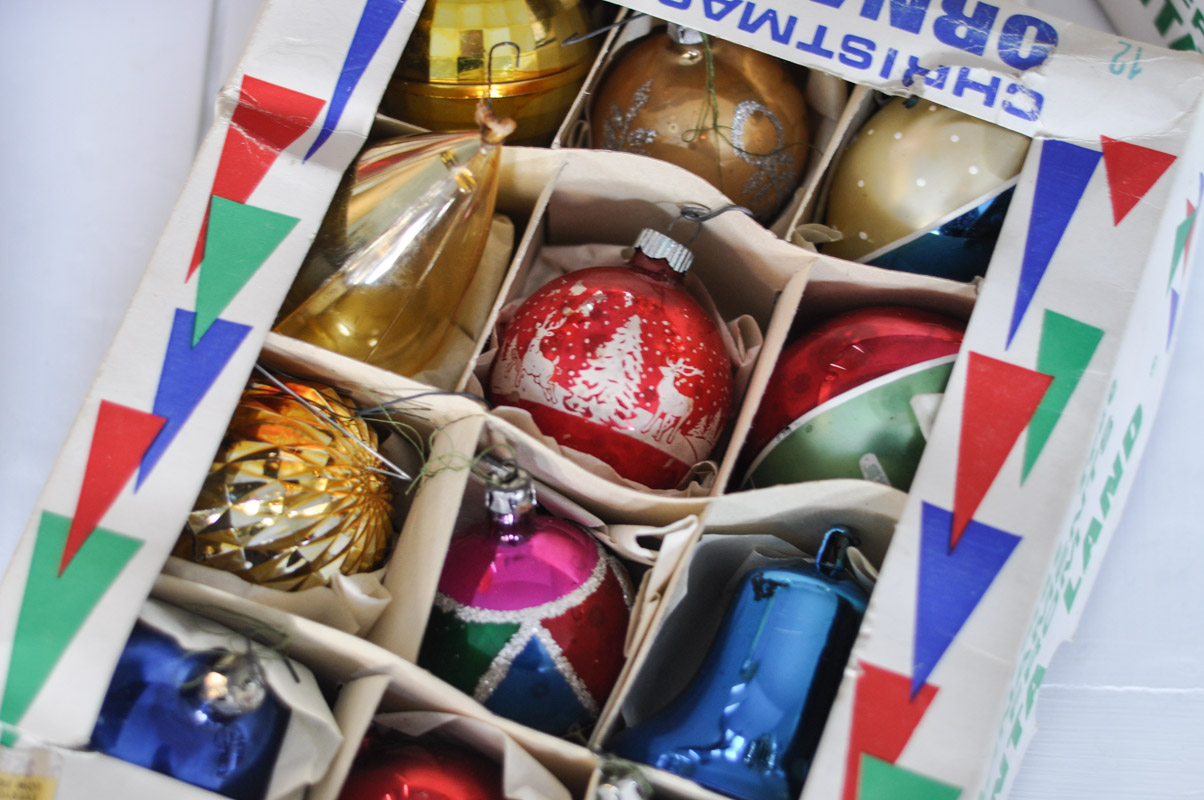 Lila and I picked through the little nests of ornaments and inspected each one.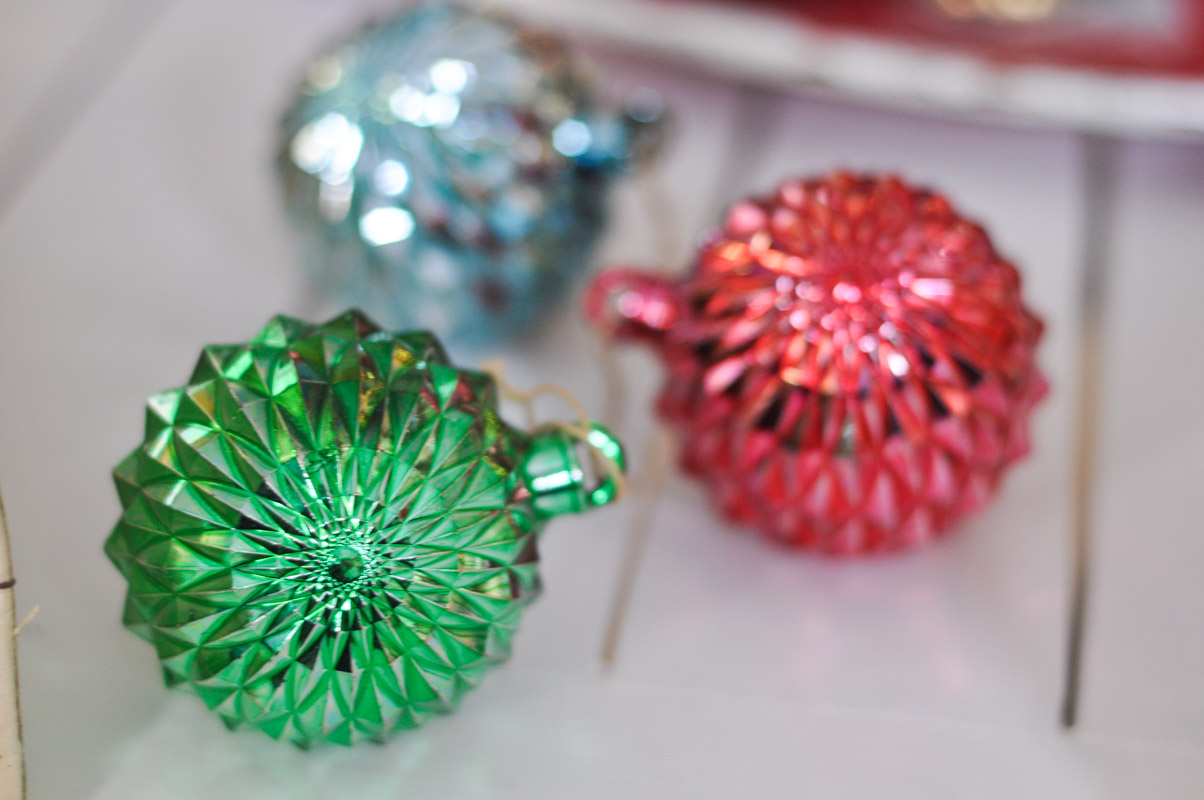 Some were plastic, and had obviously joined the gang at a later date…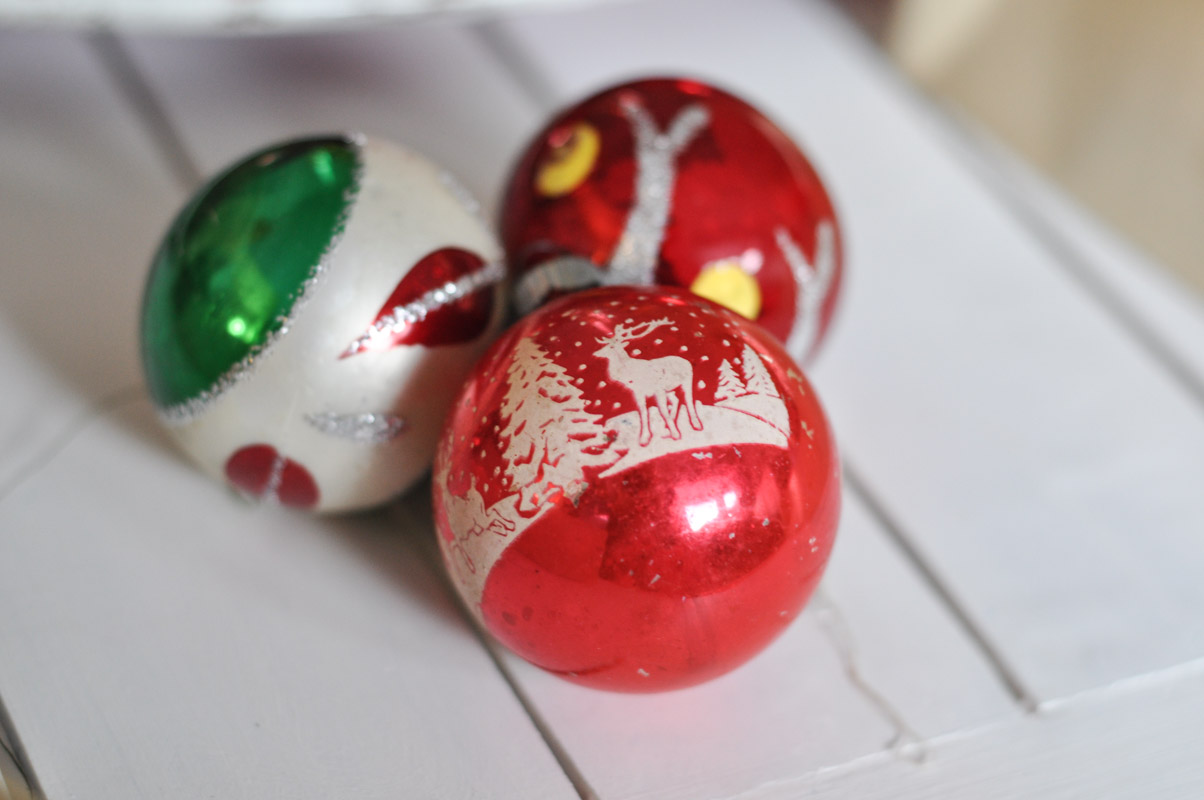 … while others were the original hand-blown Polish Santa Land ornaments. They were popular in the 70's, and from what I can tell, many of them are hand-painted.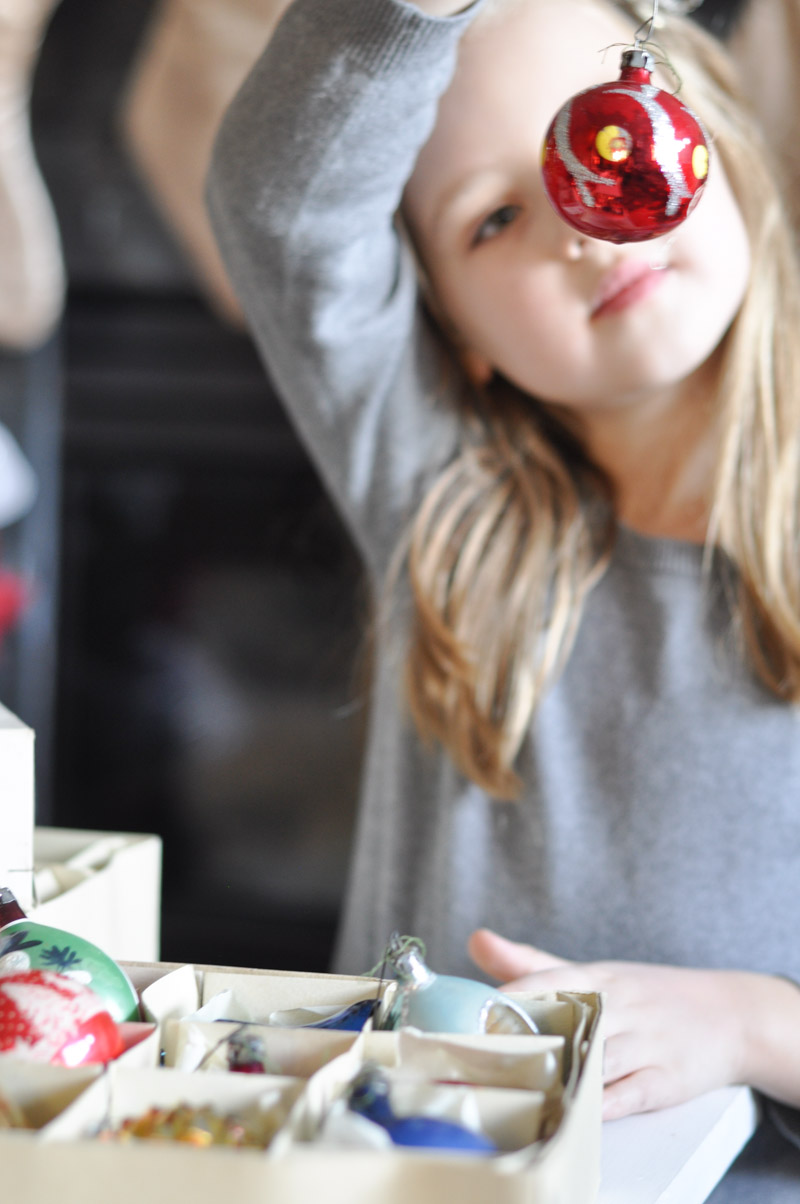 Part of the reason why I love old things is because they carry stories with them. I might not always be privy to those stories, but in this case, I can imagine my Grandma carefully placing these ornaments on her tree over thirty years ago.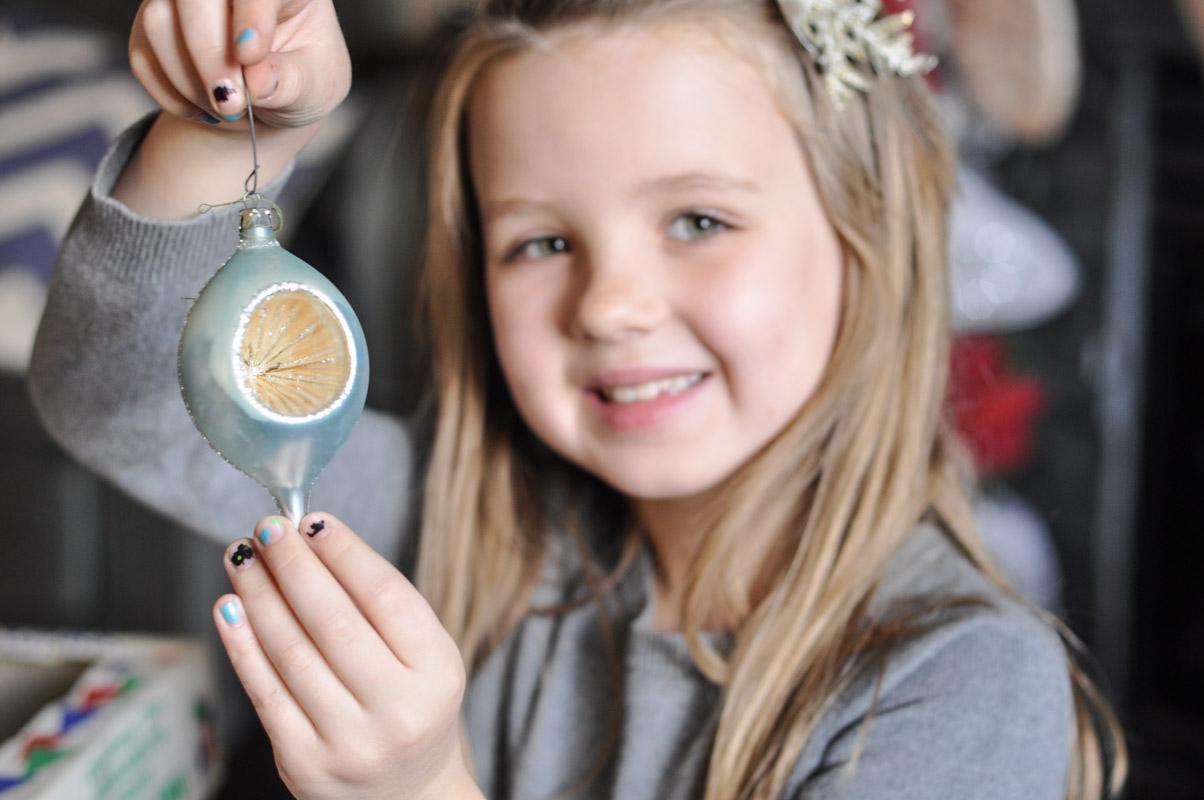 And when I do the same with my kidlets, I will think of her.
I will remember how she liked ballet-style house slippers (which I thought so fancy on her small feet), and the sound of her soft soprano voice. I'll remember her love for her cat, Foo, (or "Foo-Cat") who passed away before I can remember, but was memorialized in a ceramic likeness with brightly-painted yellow eyes.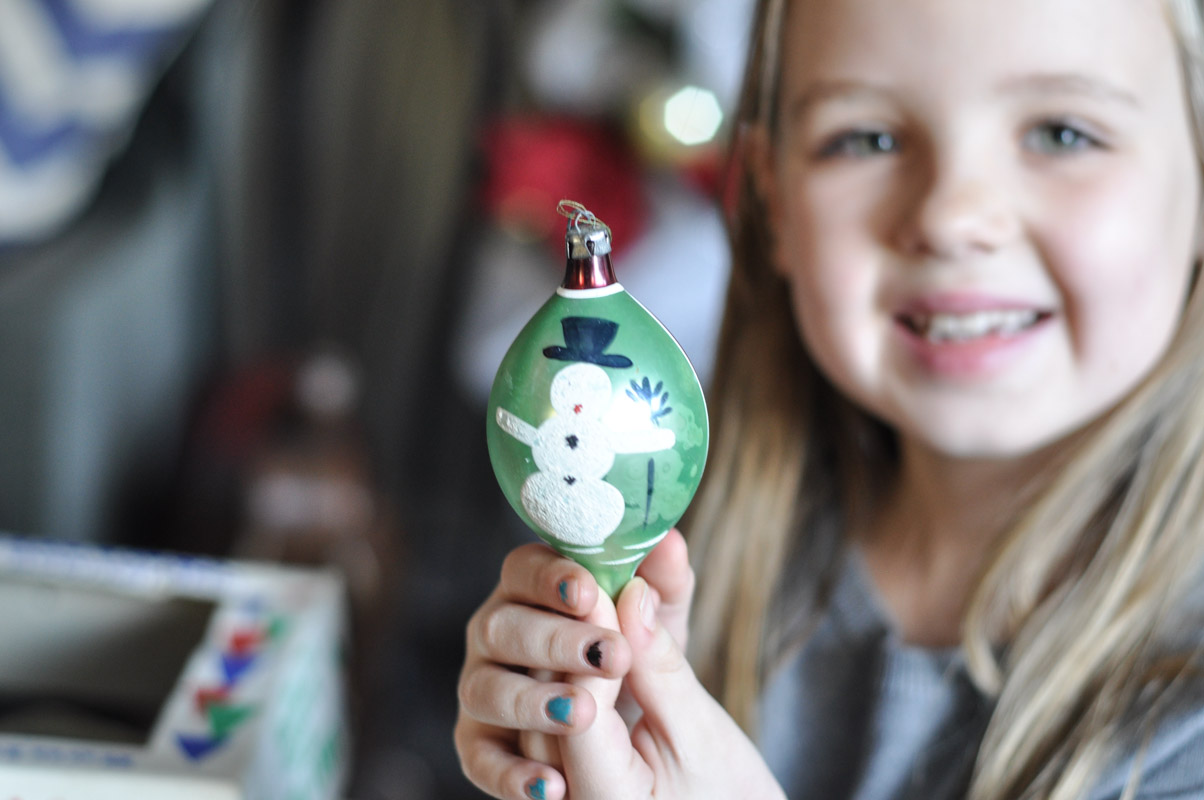 "This one is my favourite, mom. Can we hang it first?"
While I remember stories from the past, we'll give these ornaments new ones to carry with them.
And that is why I love "old things".