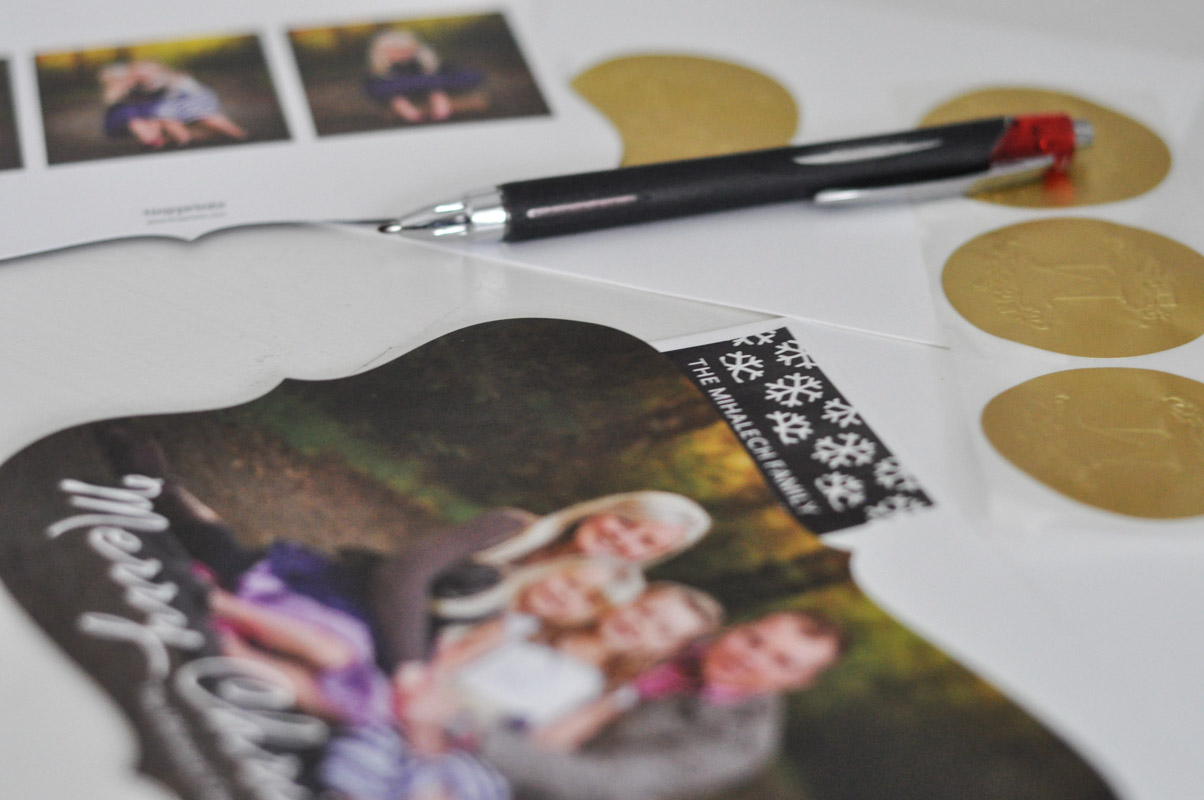 If there is one holiday tradition that I am holding onto with white knuckles, it's Christmas cards.
In a world that is predominantly electronic, and where you can send an email in a nanosecond, I feel like experiencing that thrill of "snail mail" is few and far between. There is something so exciting about finding a letter in the mailbox that doesn't have to do with money.
I just have to watch the girls' faces when I announce that they've gotten mail, and I recognize that feeling in myself. Someone wrote me? With PEN?!?!?
And when it's a card from someone whom you may not talk to frequently, or perhaps someone you merely exchange cards with, it forges a connection.
A Christmas card says, "I took the the time to scribble a little note to you – because I'm thinking about you."
There's something so human about that, don't you think?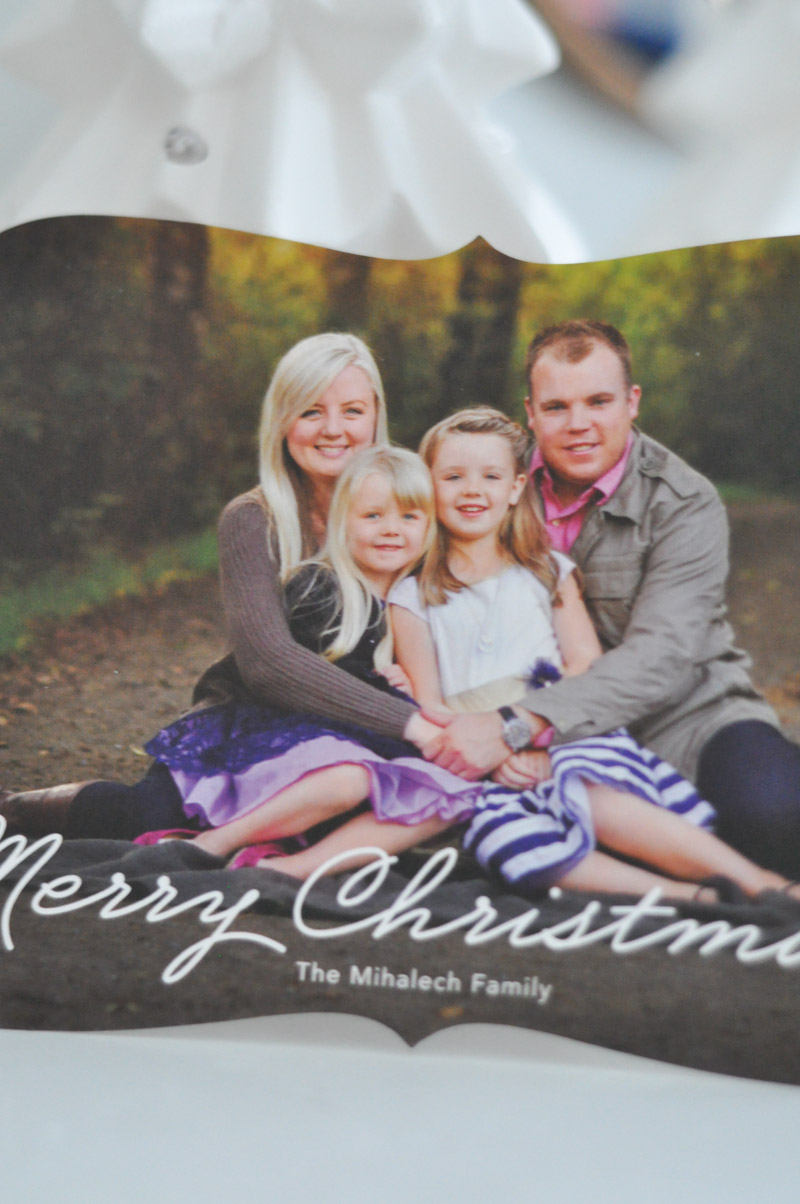 For the past three years, I've been ordering my cards through Tiny Prints. I love how they have cards that fit nearly every style or colour scheme.
My dear friend, Lindsay, of Lindsay Faber Photography, took our photos this year.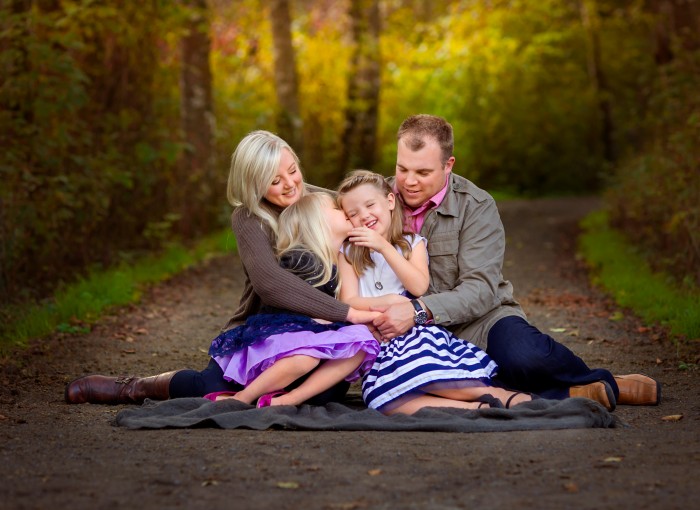 She always does an incredible job of capturing my little gang of craziness.
When I was checking out card styles, I knew that I didn't need much flourish to enhance the cards. The pictures could stand on their own.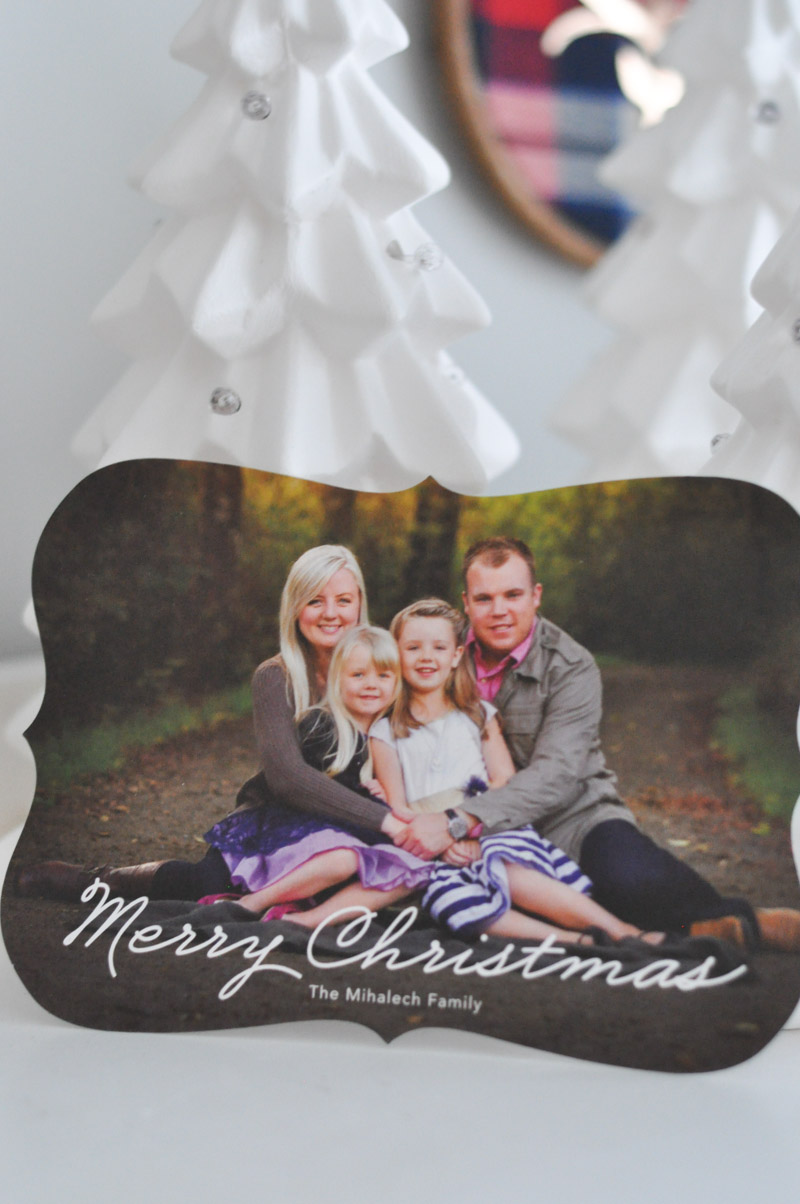 Because I'm also a traditionalist, I like to have bit of white space on the card so that I can write a quick note to each recipient. I included a little trio of pictures of the girls on the back of the card, with just enough space to scribble a few words.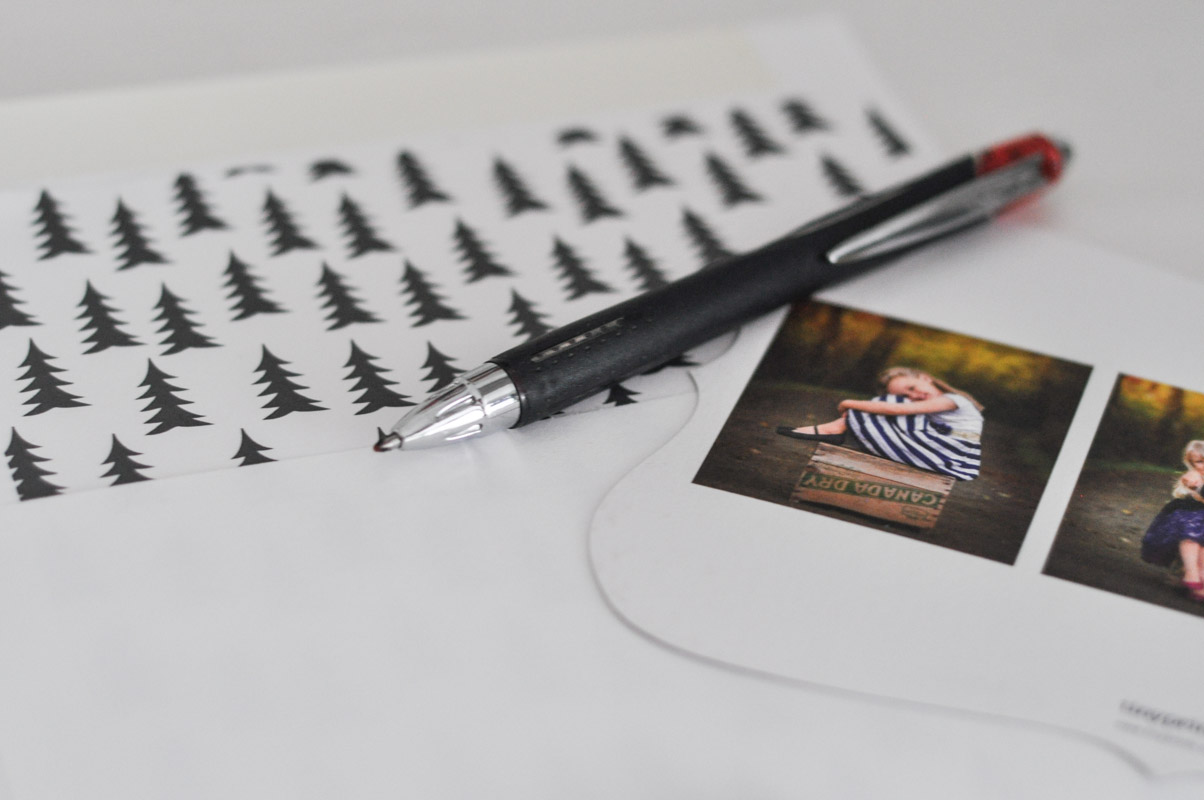 I am loving these simple tree patterned envelope liners. They make such a nice statement.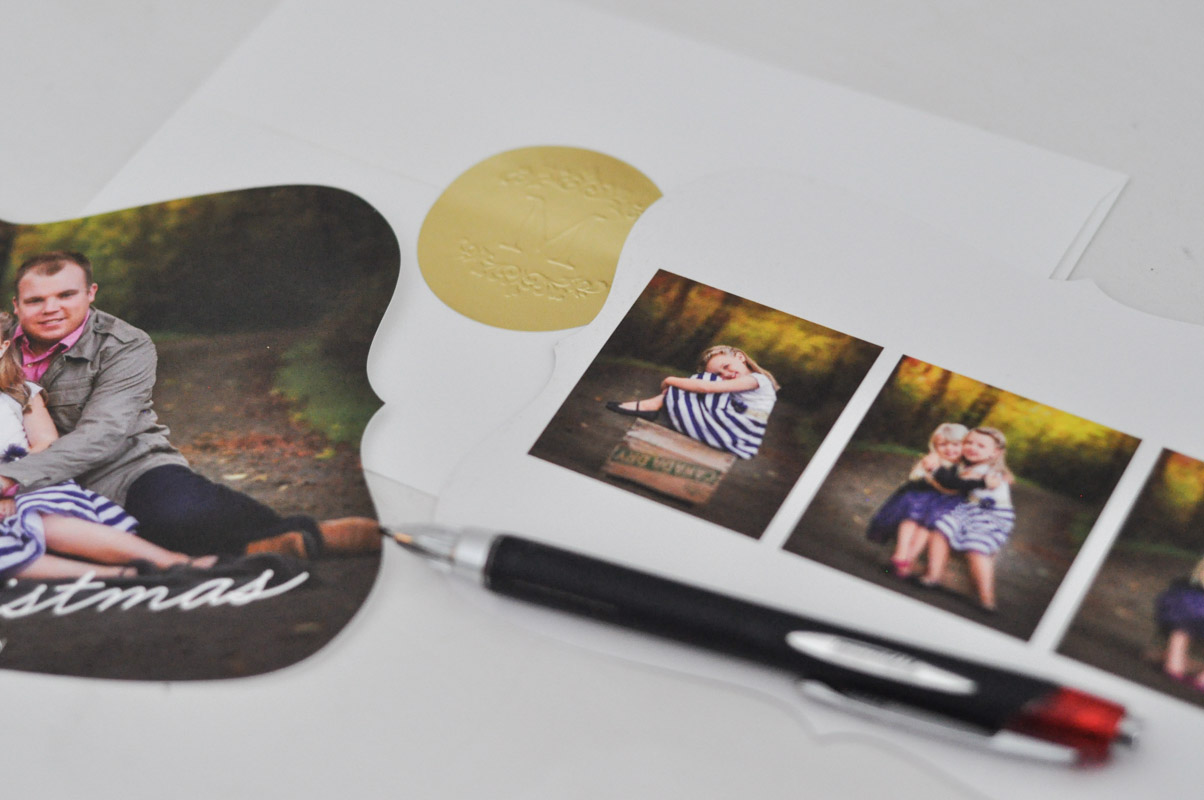 And then there's the embossed foil sticker. I wanted these SO badly when we were getting married and I was DIYing the living heck out of everything. But the price was out of reach.
Now that they're much more attainable, I'm thrilled to have one with our monogram. It's just another way to add something special to my annual "snail mail" send off.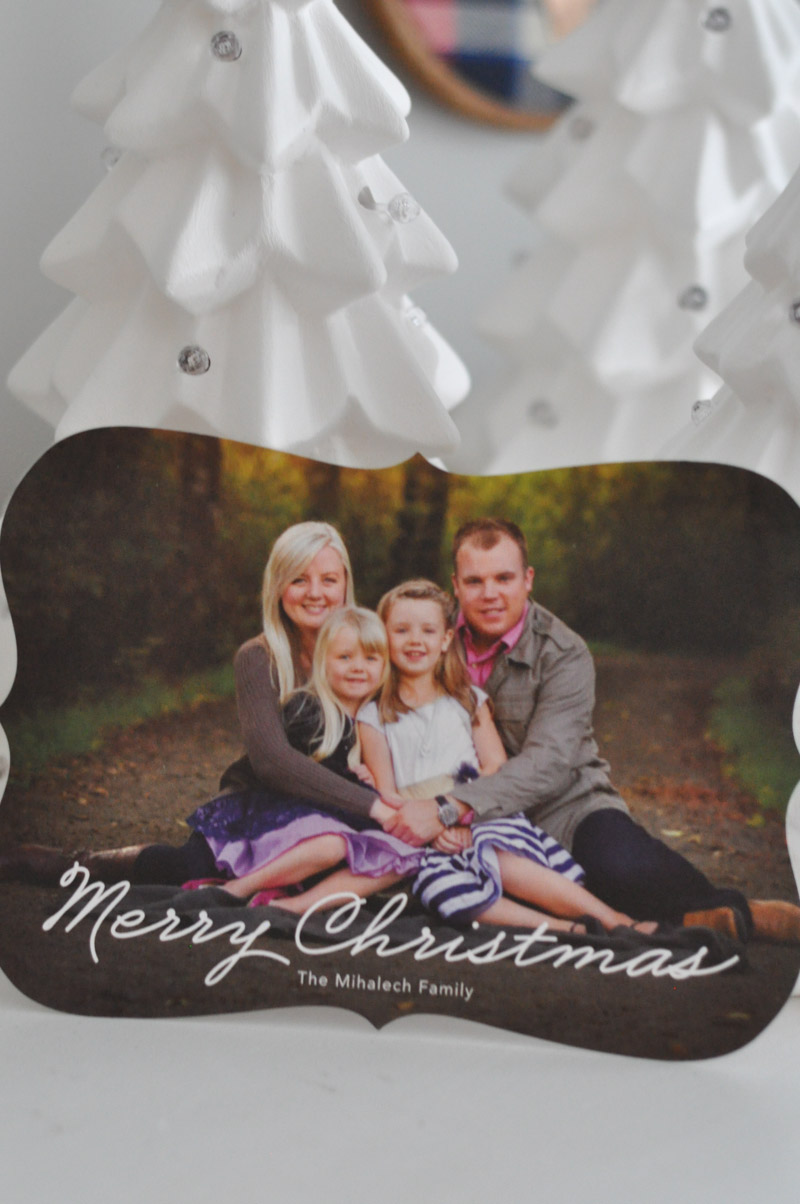 I'm so excited to sit down with a cup of hot chocolate (with perhaps a splash of Irish Cream) and start working on these cards.
Do you send Christmas cards? Or if you don't, do you still feel that same thrill at finding them in your mailbox?
It's one part of Christmas that I just can't give up!