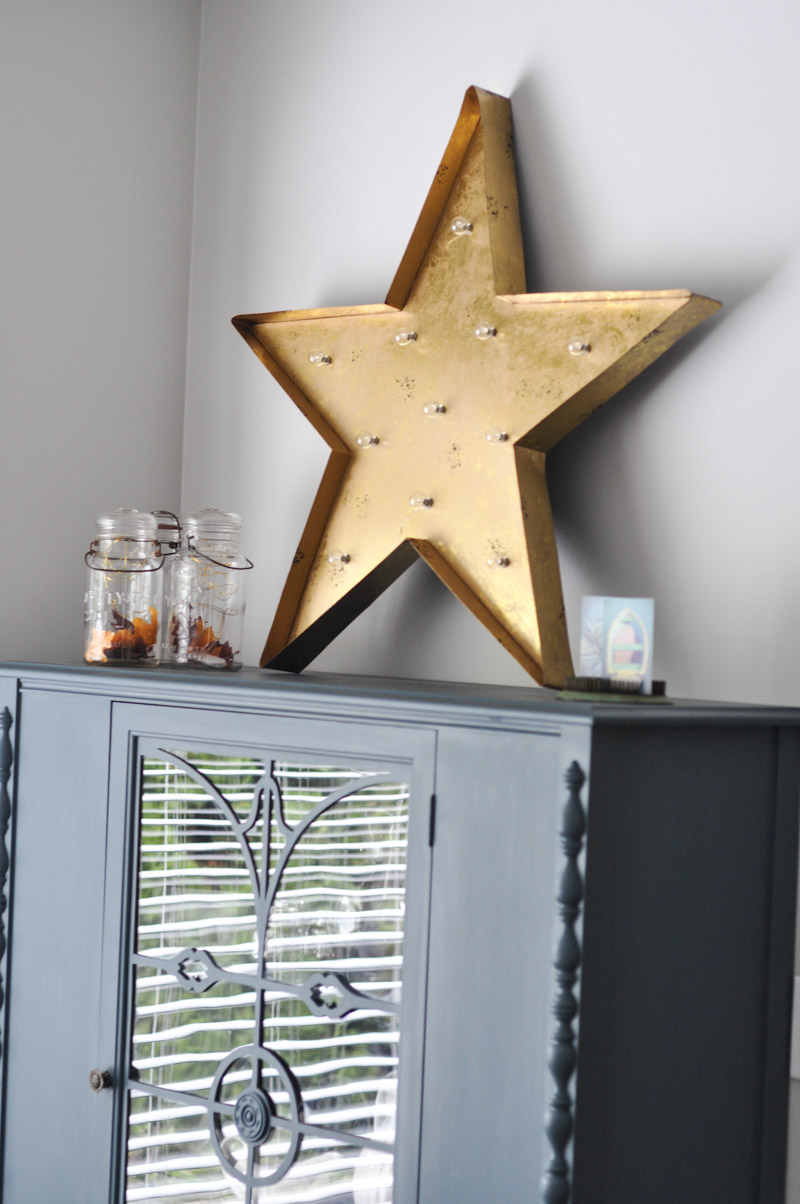 One lovely thing about having a passion for "old stuff" (says Mr. Suburble) is that so much of it works with the current Industrial trend. Signs, marquis lighting, old boxes and metal art all fit under the large umbrella of "Industrial".
I find that when so many pieces in my space have curves and soft lines – which typically read as feminine – a few heavier metallic pieces bring the balance back.
I've been working with Graham & Brown for nearly a year now (time flies!) and this month, the design theme is Industrial.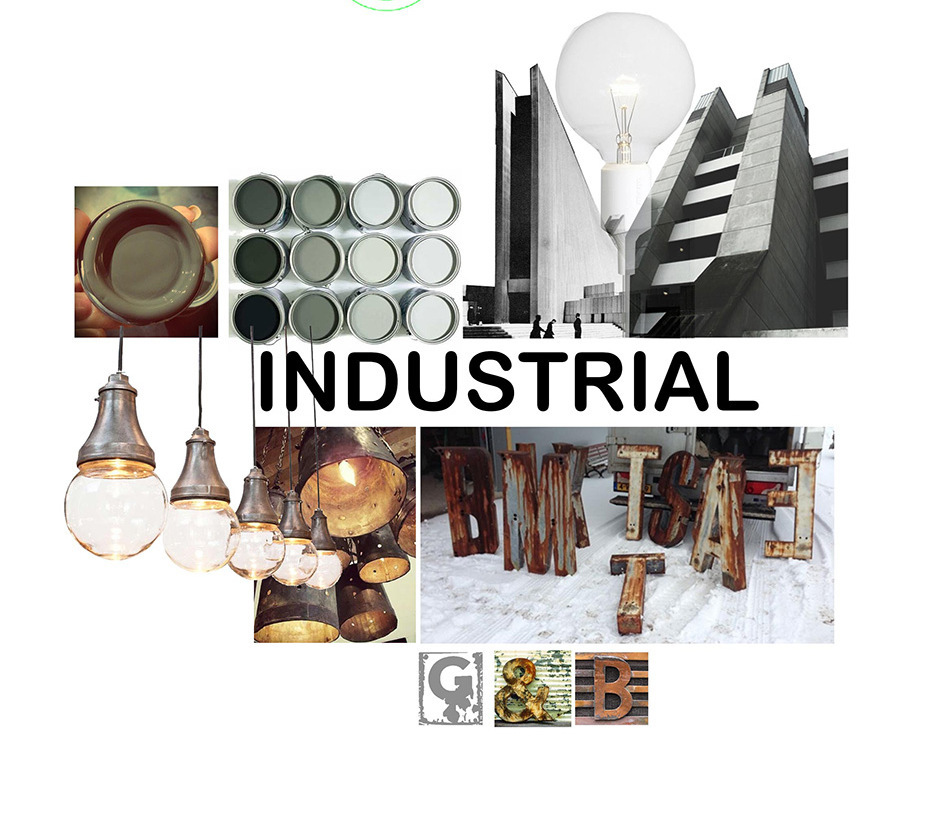 Their lit star sits upon a "rescued" china cabinet in my living room next to mason jars and a metal flower frog. I love how large and bright this art is – it draws the eye up.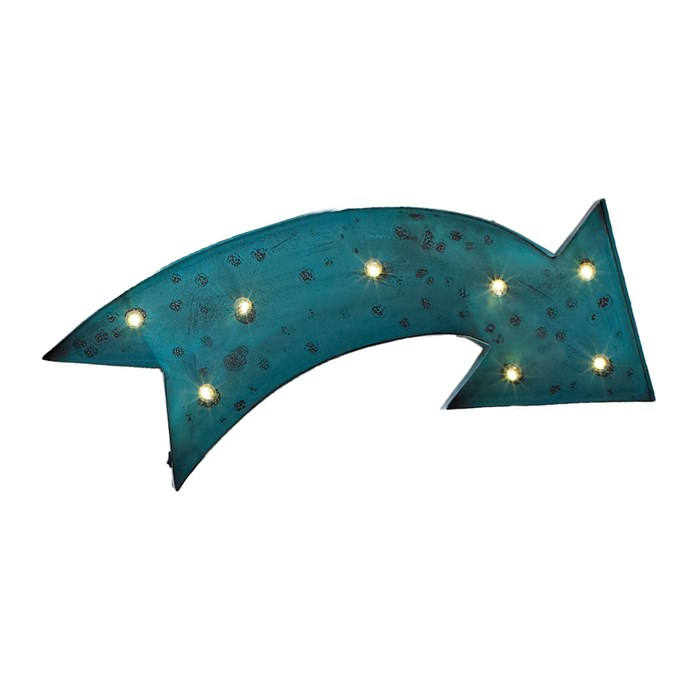 The lit arrow – the match to the star – is featured in my small gallery wall in the family room. I've gotten so many compliments on this piece.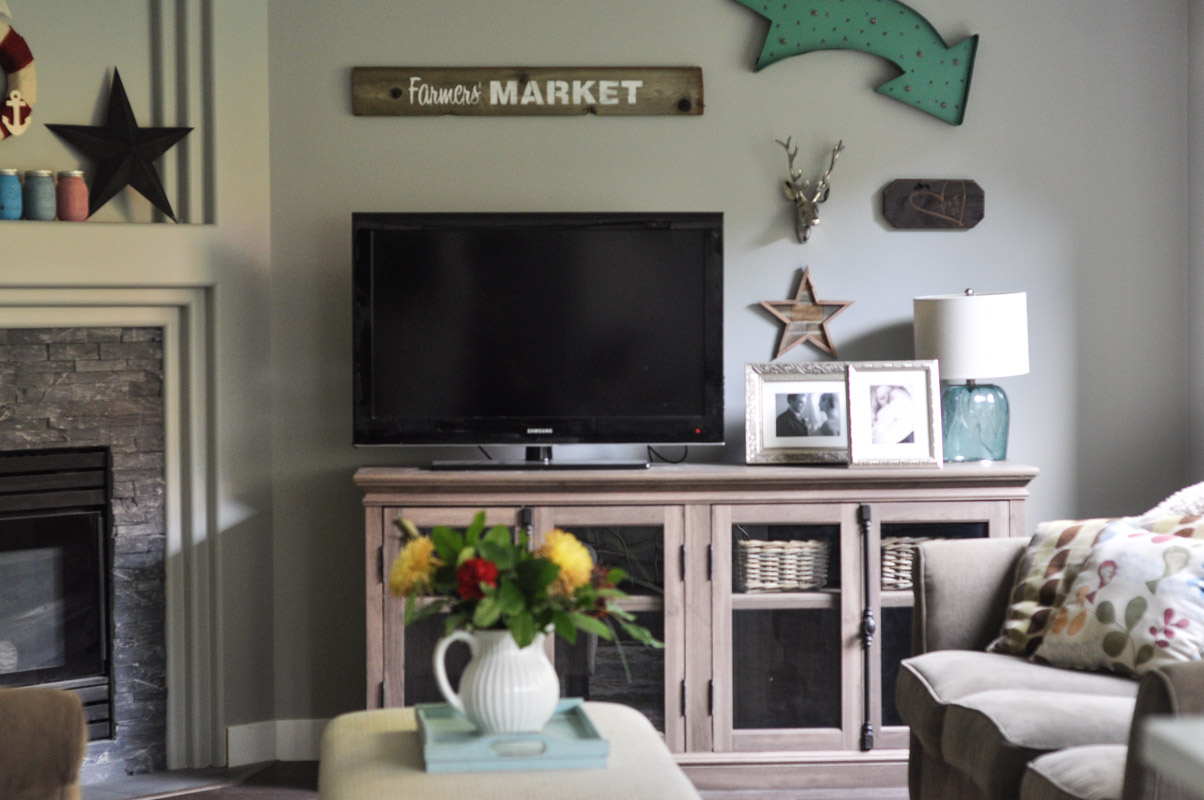 My family room is much more masculine than the living room – probably due to the sharp corners of the stars and metal art, as well as the use of wood and darker colours.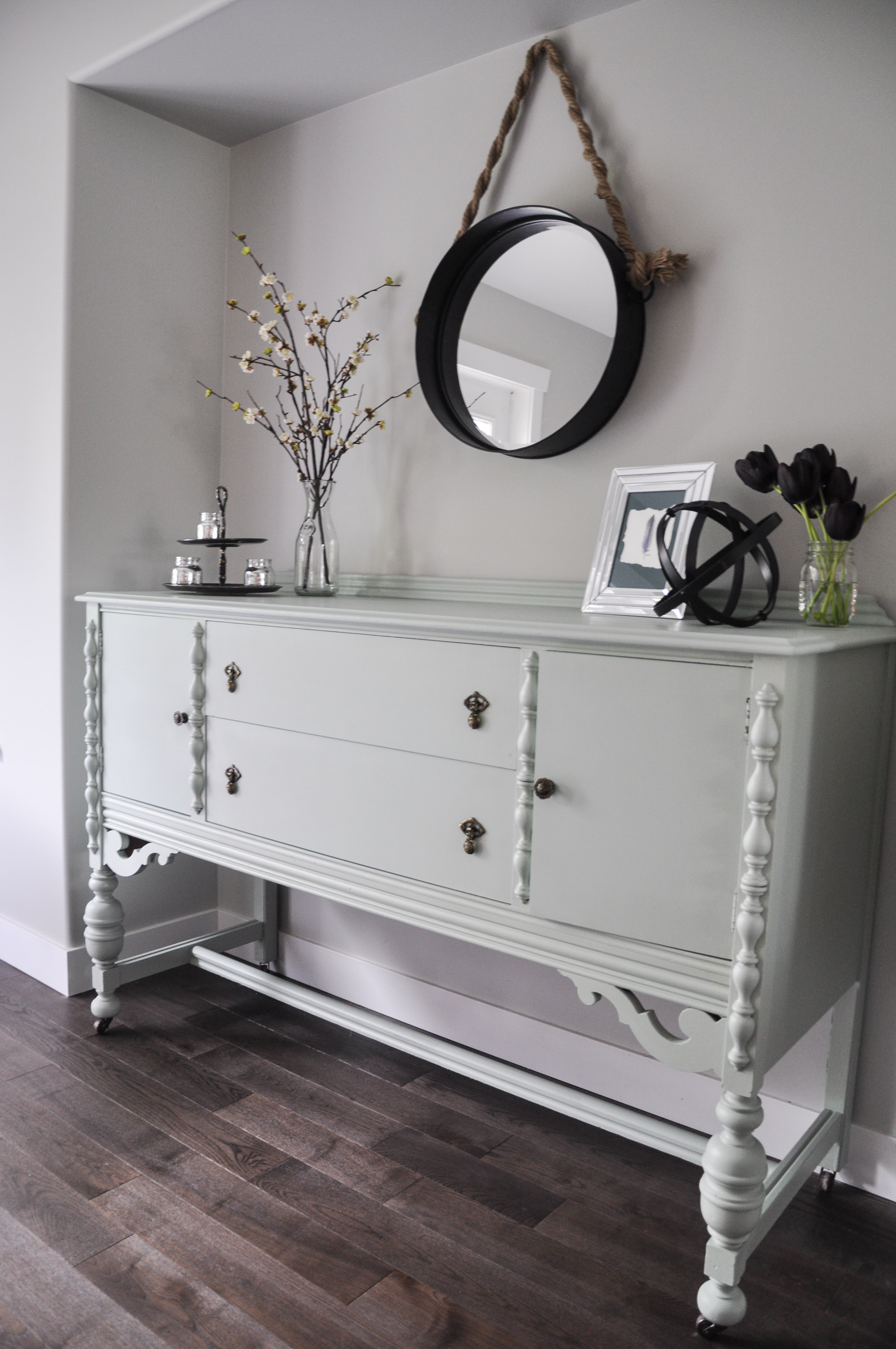 When I stumbled on this metal and rope mirror in a clearance sale, I snatched it up right away. I knew it would be perfect over the buffet.
I think the metal orb-thing-a-ma-jig (seriously, what would you call that?) and the other dark accessories really anchor the whole look. The almost-pastel buffet suddenly seems more statuesque and less frilly with its staging.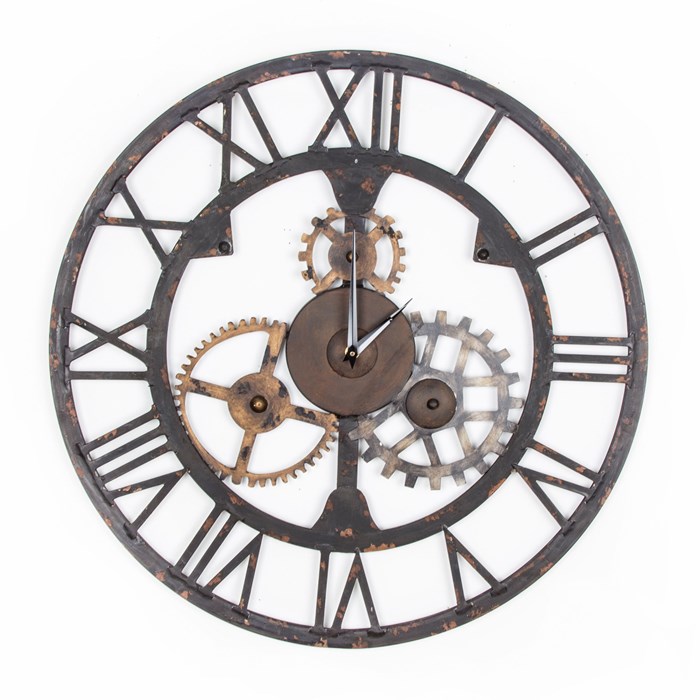 I am loving this large Cogsworth clock – it looks like a piece that would be right at home over a mantel or heading up a staircase.
As Mr. Suburble would say, "It's because it looks old."
And he's exactly right.
Even with Christmas sneaking up on us, there are ways to add those metallic and more industrial/rustic touches to decor.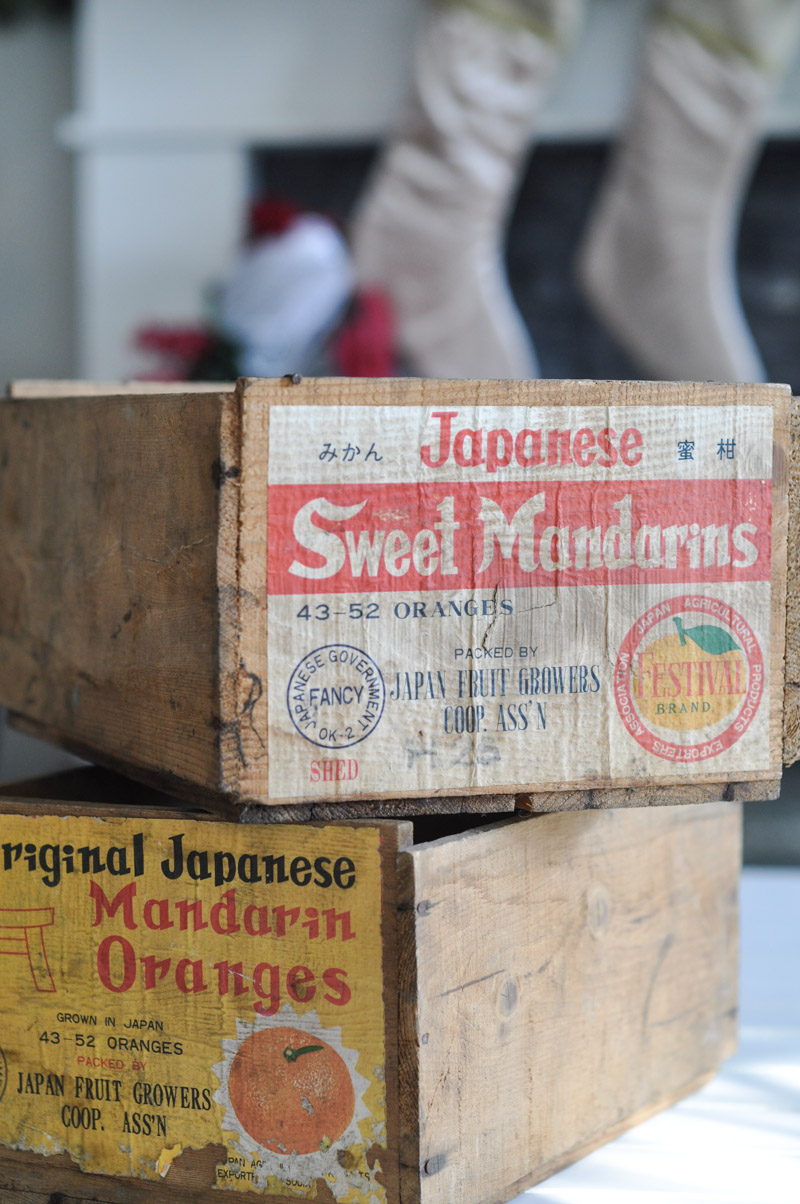 My treasured Japanese Mandarin boxes have already found a home under the tree.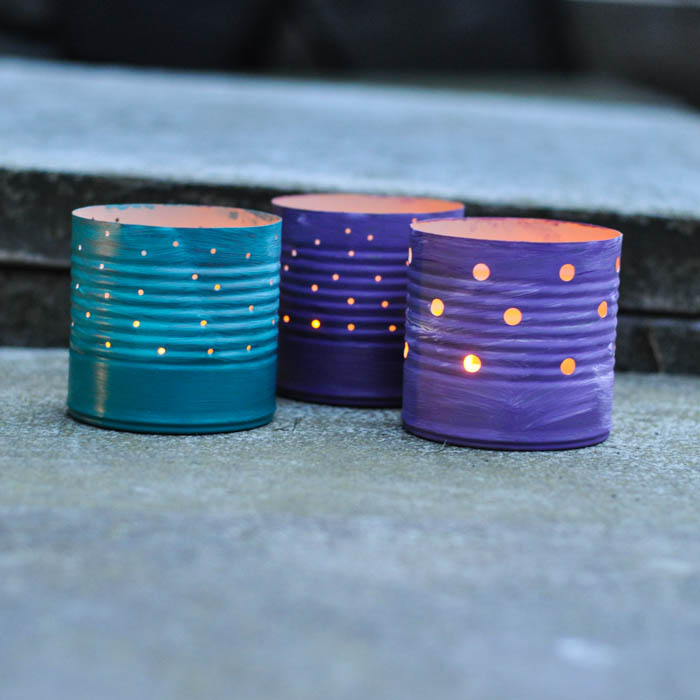 Upcycle tin cans and paint them in cheery Christmas colours – into luminaries, all with the use of a metal punch.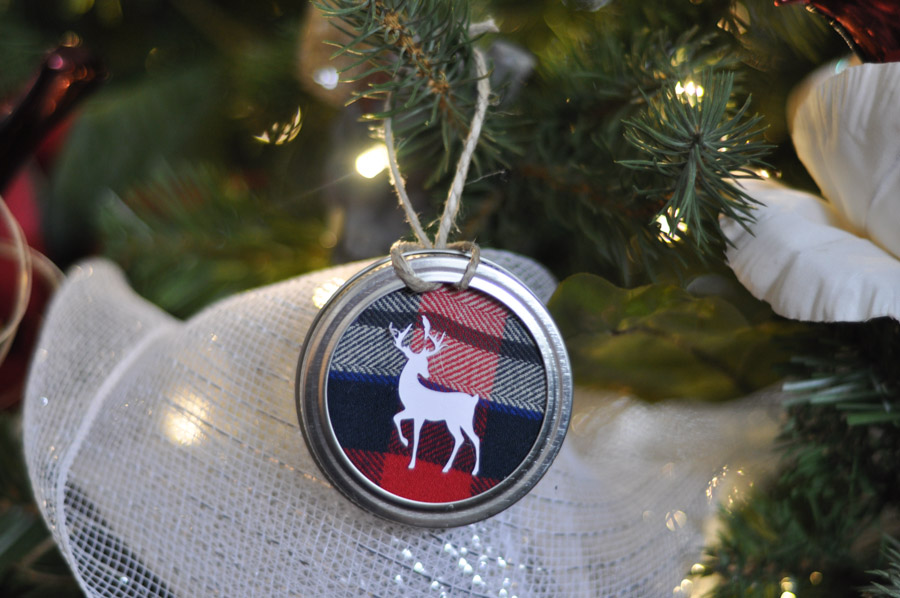 And while you could also consider them a bit more on the rustic side, mason jar lid ornaments are quick, easy, and have that metallic, simple look.
The Industrial trend is a fun one. I like that it works so well alongside the country, eclectic, slightly-feminine thing I have going on in my living room – and even better with the darker, more masculine feel of the family room.
Plus, it encourages my thrifty, junk-loving nature. Old stuff. It's what I love.