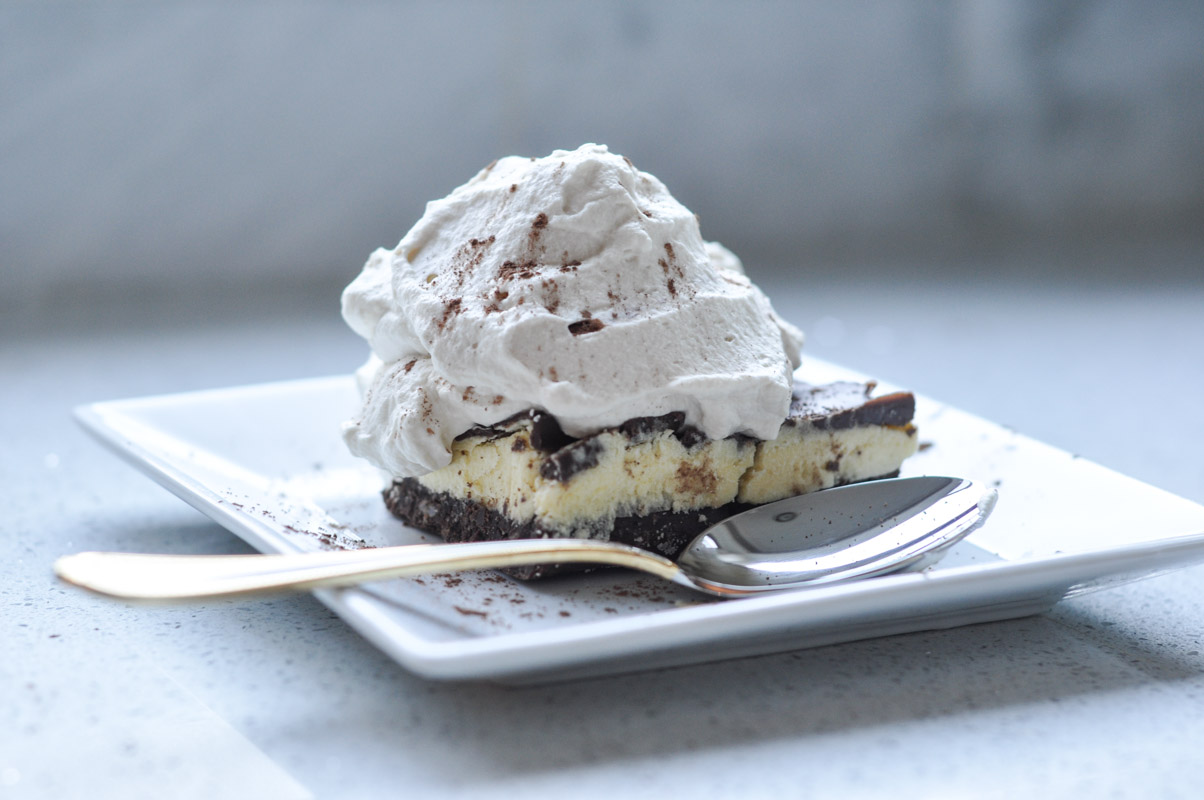 Long before I stepped into the grown-up world and started drinking coffee on the regular, I had a taste for things coffee-flavoured.
Chocolate covered coffee-beans, espresso ice cream, and Coffee Crisp – those were some of my favourites. It was when I was hauling out a tray of Nanaimo Bars – store-bought, I like shortcuts at Christmastime – when I thought, "Wouldn't this be delicious with espresso whipped cream?"
And I was right. Holy dinah. It was like tiramisu met a Nanaimo bar and they snuggled together in the back booth. SO delicious.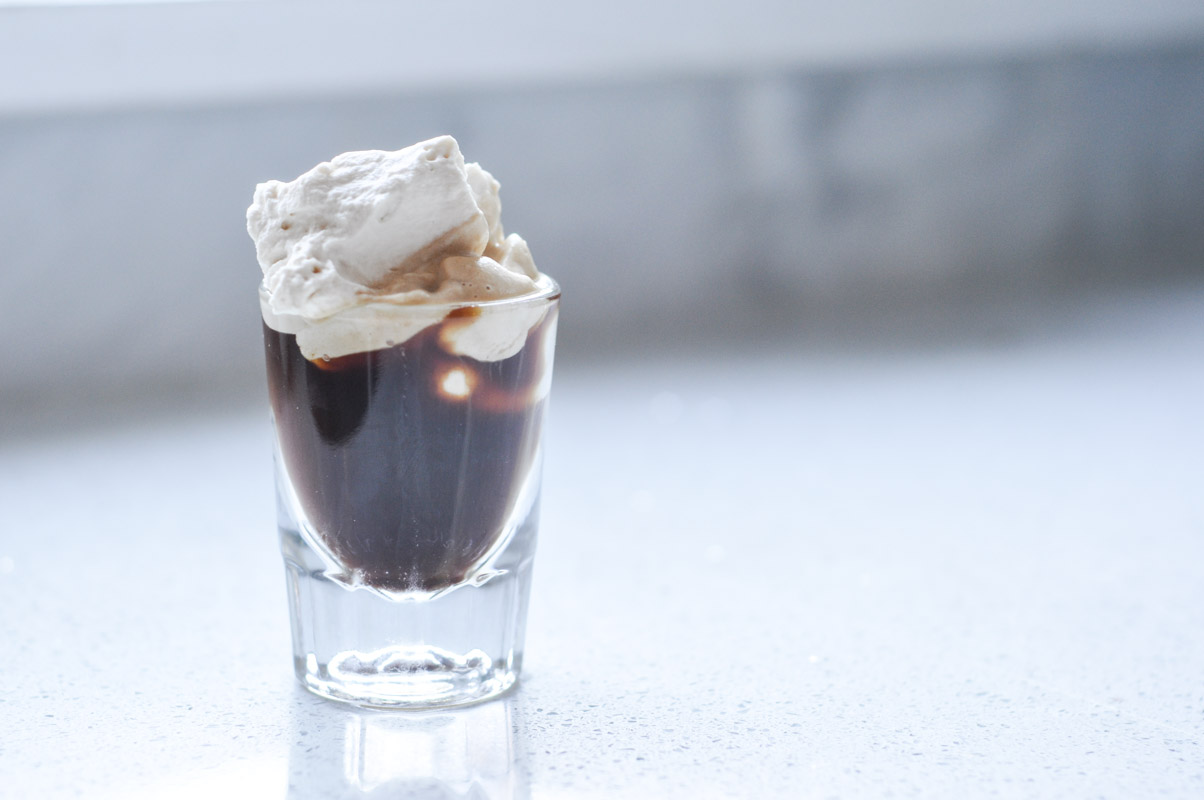 Whipped cream and espresso have met before. An "Espresso con Panna" is a single or double shot of espresso topped with whipped cream.
In this case, it's topped with espresso whipped cream for double-trouble.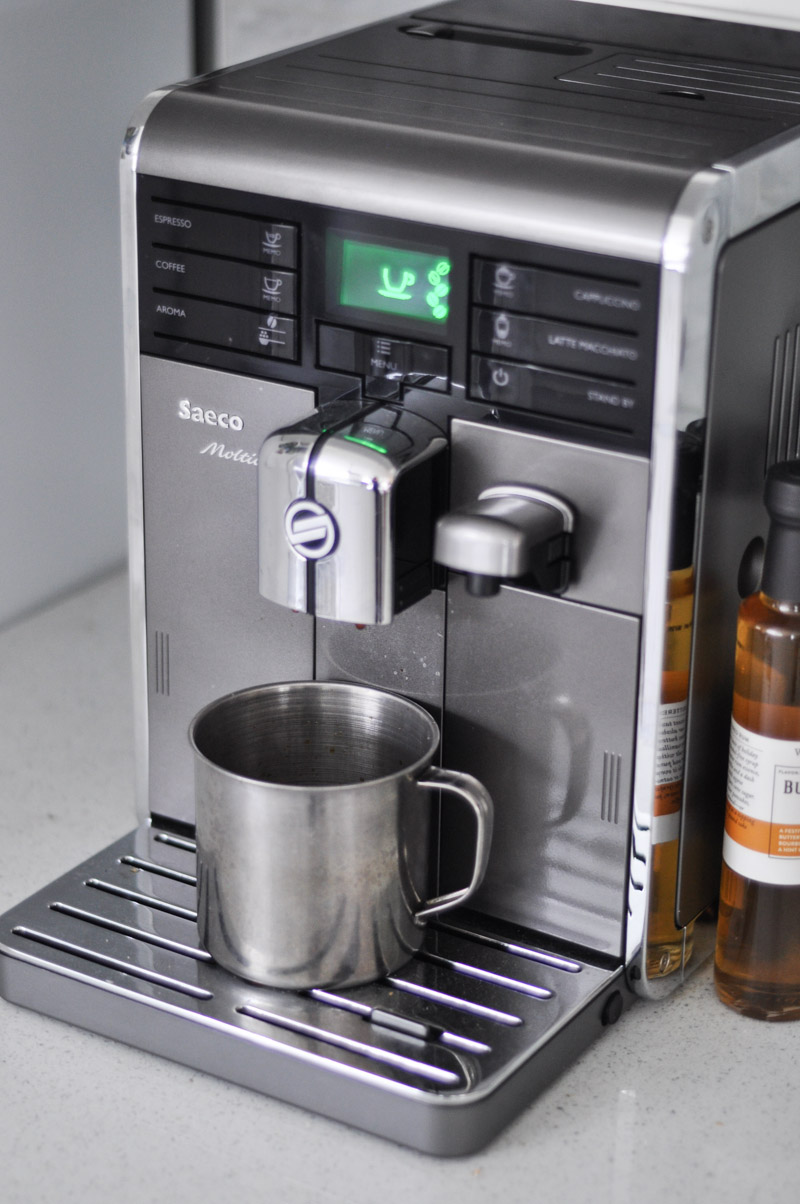 This recipe takes no more time than traditional whipped cream – it's just the addition of a few tablespoons of fresh espresso that give it a lovely coffee flavour.
I used my work-horse of an espresso machine, my Saeco Moltio, to quickly brew up a double-shot of espresso. It's just the press of one button, and the work is done for me.
I've gotten very used to having this machine at my beck-and-call. It's a lovely addition to our kitchen.
Ingredients
1 cup of heavy whipping cream
2 tbsp granulated sugar
3 tbsp freshly-brewed espresso, cooled
Instructions
In a stand mixer, add whipping cream and sugar and begin to beat
Slowly add espresso to cream
Stop when you've achieved stiff peaks
Put it on EVERYTHING!
https://www.suburble.com/2015/12/espresso-whipped-cream.html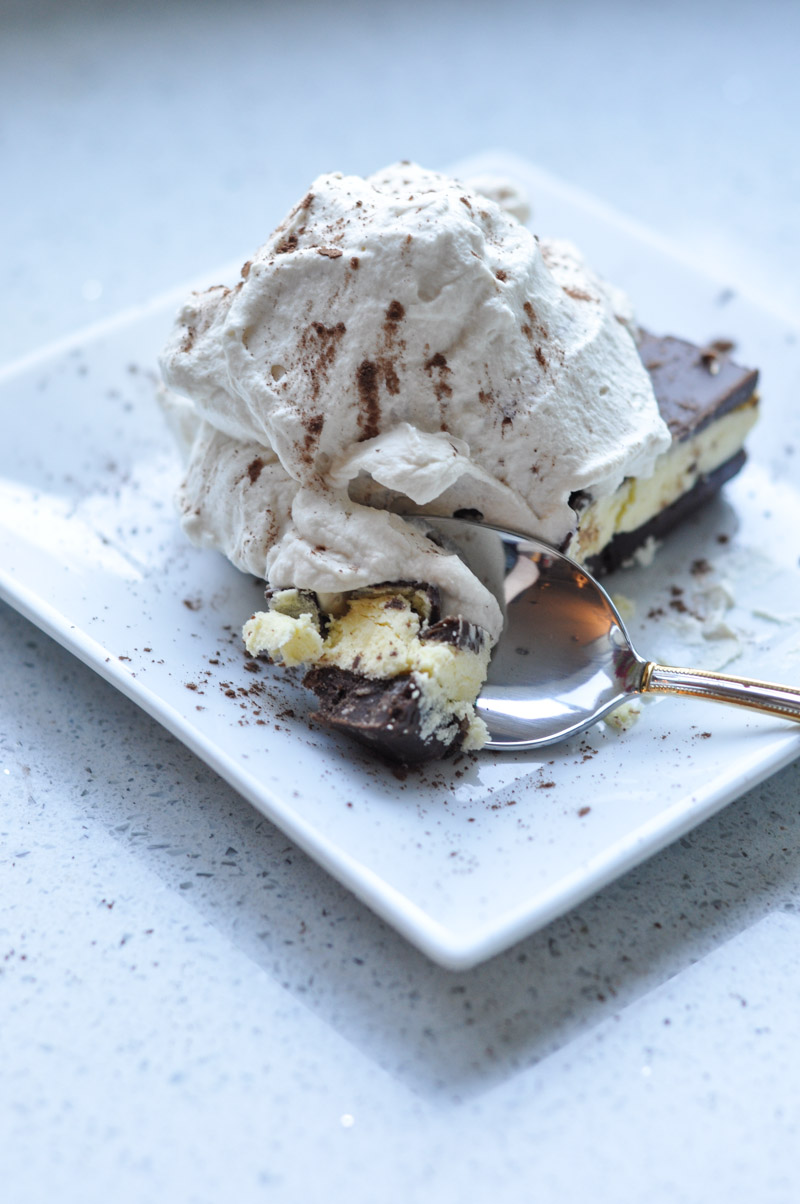 It was hard not to eat this entire giant dessert. The whipped cream added a decadent twist to an old favourite.
Make this for your cakes, brownies, or hot drinks. You'll wonder where it's been all your life!
Big thanks to Saeco for letting the Moltio come and live at our house. It's become an oft-used machine, and is adding all sorts of lovely flavours to our desserts!