Thank you, Shutterfly, for giving me the chance to decorate a wedding once again!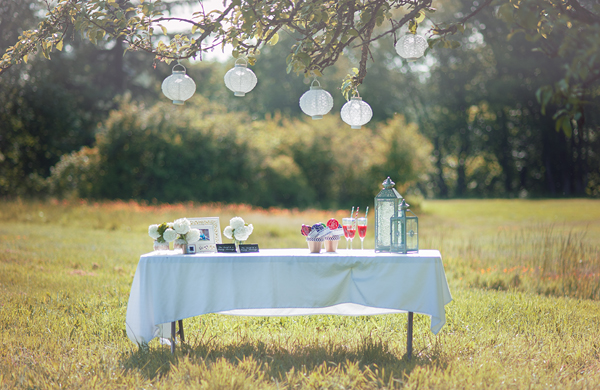 I will wholeheartedly admit it: I loved planning my wedding.
I planned and planned and planned and then within a couple of months, I had sorted the whole event. And most of it was on an Excel Spreadsheet.
Mr. Suburble said, "Now what are you going to do for the other 10 months we have to wait?"
…. you know what happens. You just plan more. And buy a chocolate fountain.
I was recently given a fabulous opportunity by LooksiSquare and Shutterfly to rekindle that wedding-planning love. Believe me, it was a gleeful "bride" who designed and ordered products to create a gorgeous wedding set-up. I even commented to Mr. Suburble, "I would love to plan another wedding. Wouldn't that be fun!?!?"
Thankfully, Mr. Suburble is good at rolling his eyes. But I love love love the details. Especially ones that showcase exactly who you are.
I imagined a country wedding in an airy field. Sunlight was streaming across the grass… and there was a tree. There's always a tree, isn't there?
And then I let the Dreamy Bride and the Hyper-Planner take over as I started designing the day…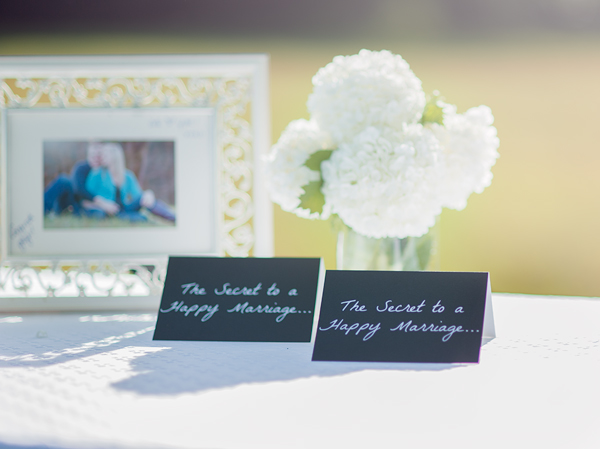 At most weddings, there is a guest book. And typically, there is also an epic line waiting to sign that guest book. Too often, this means that there isn't always the opportunity to leave your most heartfelt thoughts, while Aunt Gerta is breathing down your neck.
I designed these notecards with the saying, "The Secret To A Happy Marriage". Guests can take these from the reception table (or they can be left at place settings), and scribble down little bits of advice or well wishes for the happy couple. Wouldn't it be fun to save these until your first anniversary?
Or your first argument as Mr. and Mrs? There would probably be some sage advice lurking in those cards.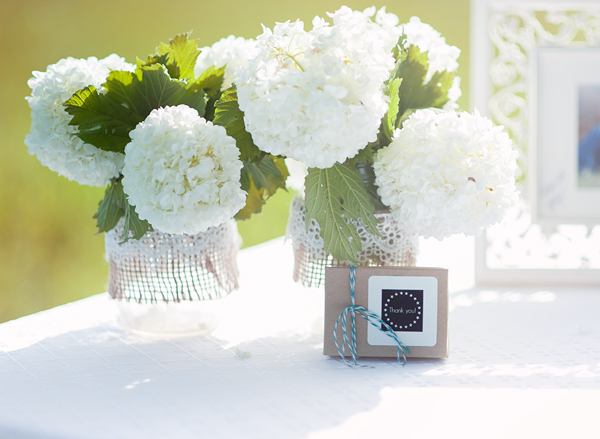 I thought that a simple "Thank you" sticker would be perfect to decorate plain favour boxes. An adornment of baker's twine would keep with the rustic theme. I thought that filling these with Love Heart candies would be a fun treat for guests at the tables. Much better than Jordan Almonds – though no offence to people who love them. I just…. don't.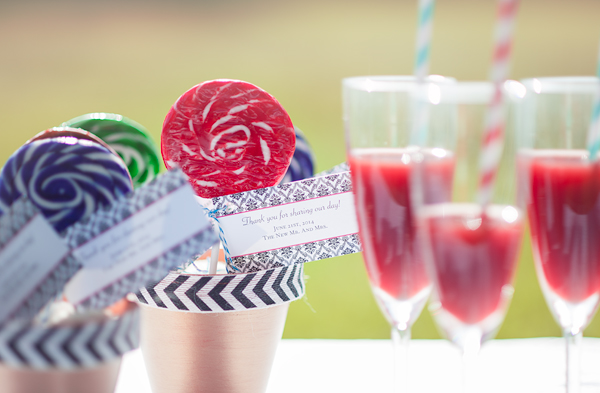 And speaking of favours – why not get creative with business cards and use them as favour tags?
I LOVE the damask print on these cards! I hole-punched them, tied them around old-fashioned lollipops with baker's twine, and then displayed them in flower pots that were filled with rice. It's a nice take on the "candy table" that is so often seen these days.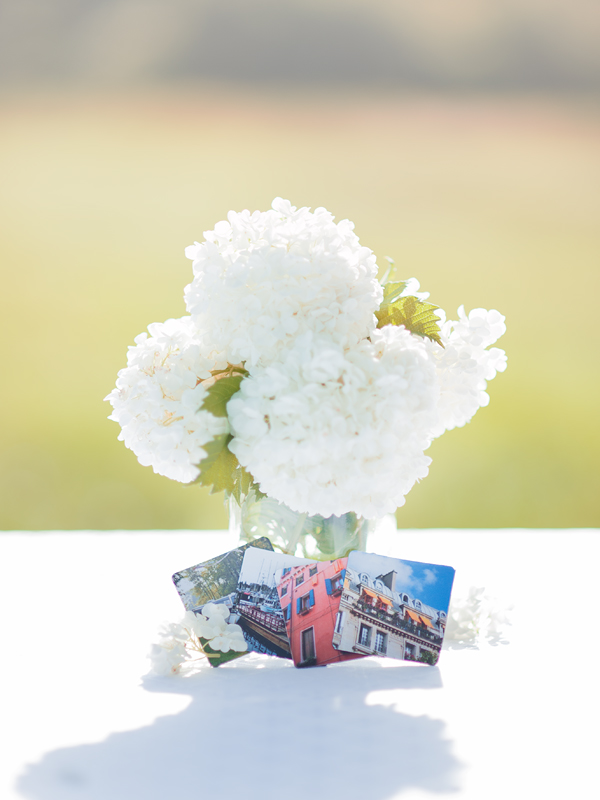 But the favour that was SO dear to me was the magnet set. For the couple who has travelled, relocated, or just has a fond love for areas in their hometown, the photo magnet set is fantastic. These images are personal enough to have meaning to the couple, but still beautiful enough to warrant staying on a guest's fridge much longer than a something bearing the couple's name.
I used pictures from our European adventure (from Once Upon a Honeymoon ago…) to showcase some of our favourite places.
And how perfect would it be to feature a series of photos that showcased different stages of the couples' lives? i.e. Where we met, where we fell in love, where we married, and where we live.
Oh, I love it. Wedding mulligan, please. Mr. Suburble, let's do it again!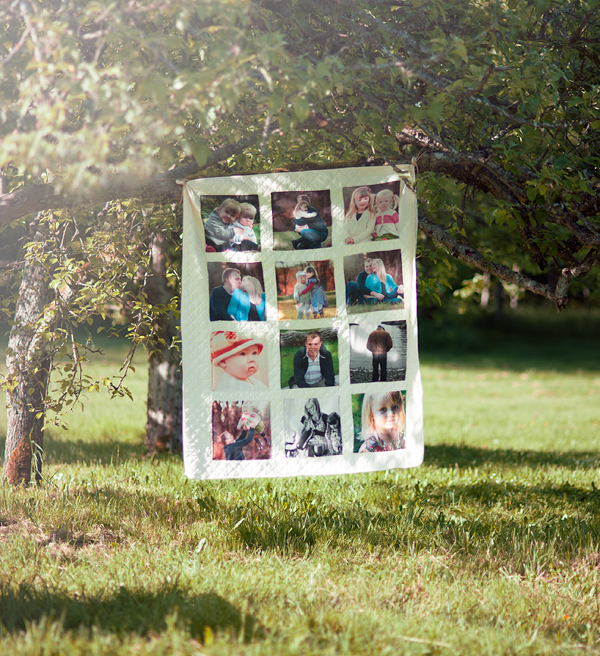 But before I start dragging Mr. Suburble down the aisle again… I have to share my most favourite element of my "country style" wedding decor: the photo quilt.
I know that at our wedding, we had a large photo collage on an easel, filled with pictures of our babyhoods, our childhoods, and our couplehood.
Do you know where that frame is now?
No?
Me neither.
The photo quilt is not only a charming way to display a collage of photos for your guests, but it also immediately becomes an heirloom piece the minute it crosses the threshold into the couple's home.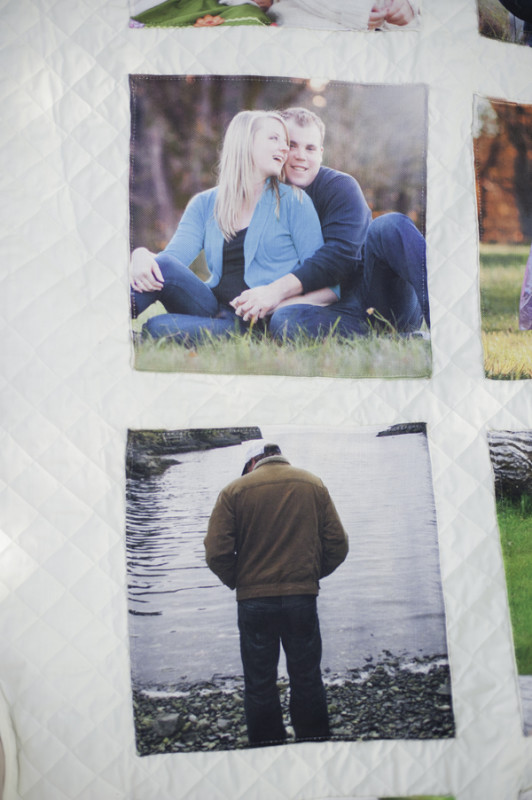 It's the story of a courtship.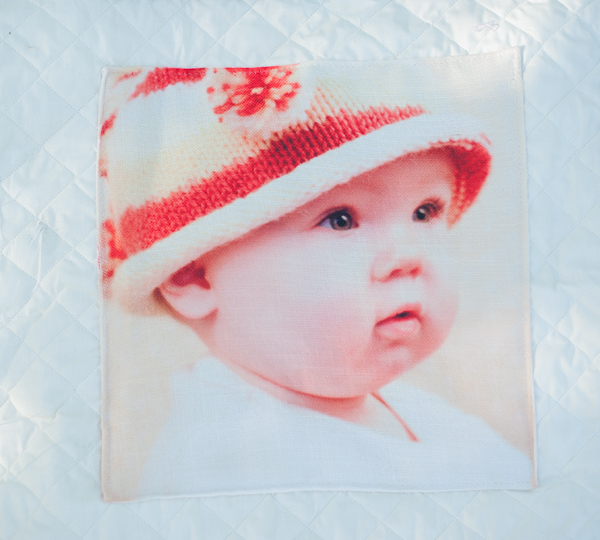 A story that began years ago.
The simple personalized touches of a wedding are what make it stand out. As they say, "It's all in the details".
I loved creating this wedding scene, and even more, I love what possibilities lie ahead for those lucky gals who are planning their weddings right now. It is so easy to DIY your wedding and still have professional – and thoughtful – finishes.
And if you make those magnets as your favours, tell me! I will do a jump of bridal glee!
HUGE thanks to my dear friend, Lindsay Faber Photography, for helping me capture this fun project!