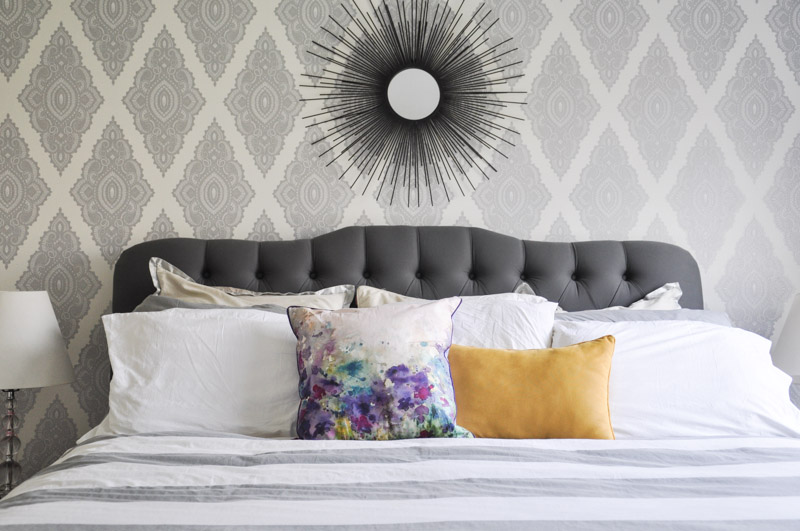 It's been a really wonderful year of working with some incredible brands. This year, I was fortunate enough to have a partnership with Graham & Brown – the swanky, UK-based wallpaper and decor company that has a seemingly endless catalogue of styles and colours.
With them, I added pattern, colour, and life to many spaces in my home. My bedroom was a big transformation. I used Jewel in Pearl and Silver as an accent wall in the bedroom, accompanied by a Meadow Pillow.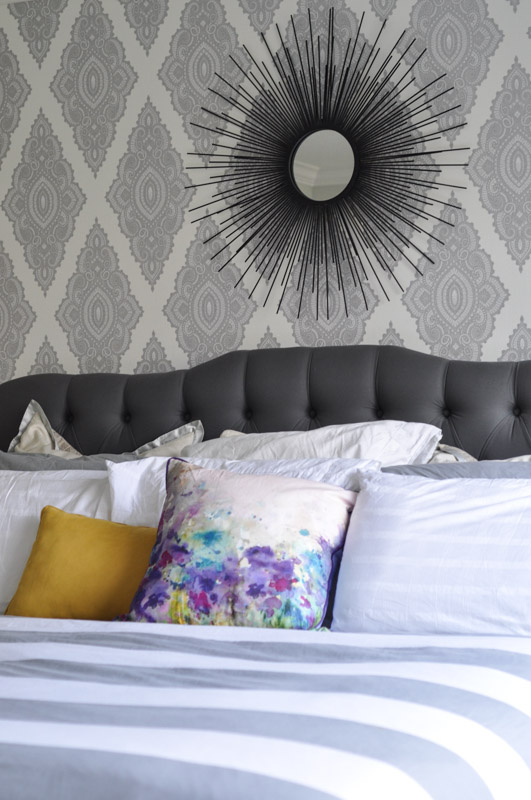 On the other side of the room, a trio of floral canvas art greets us every morning.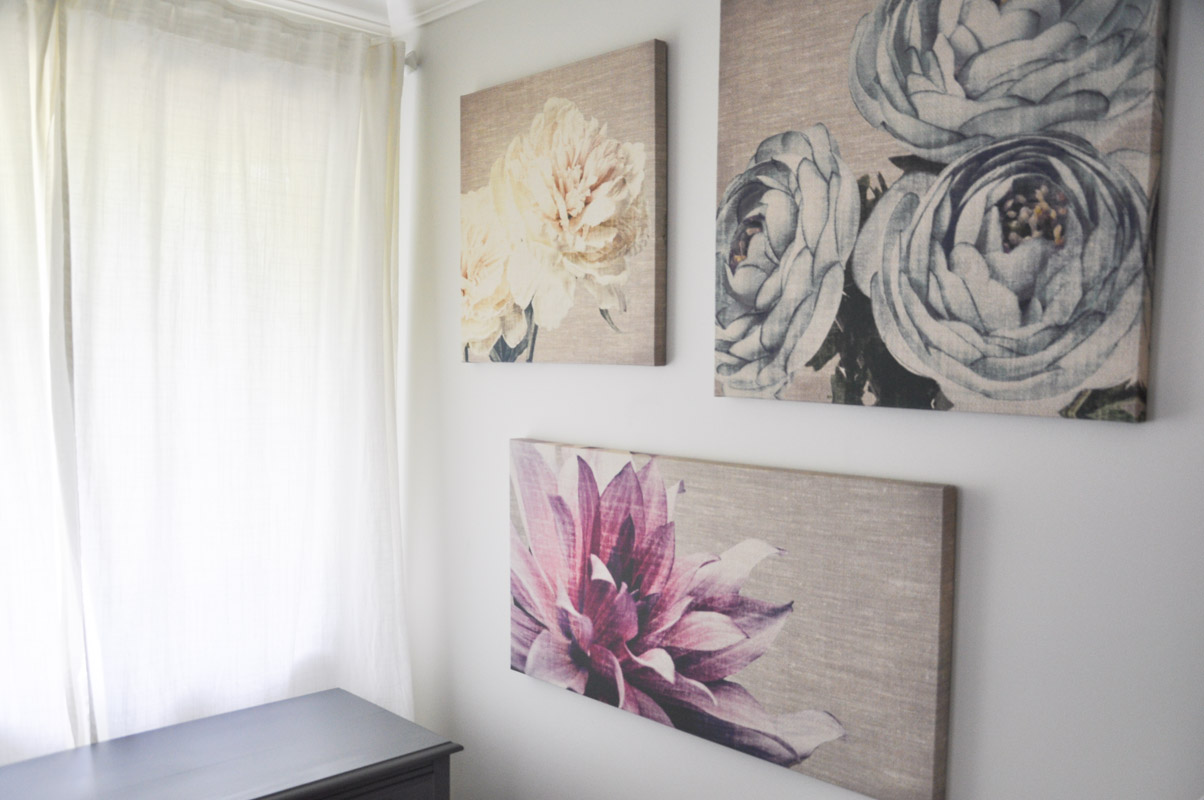 Downstairs, the living room got a breath of fresh air with these stunning feather prints…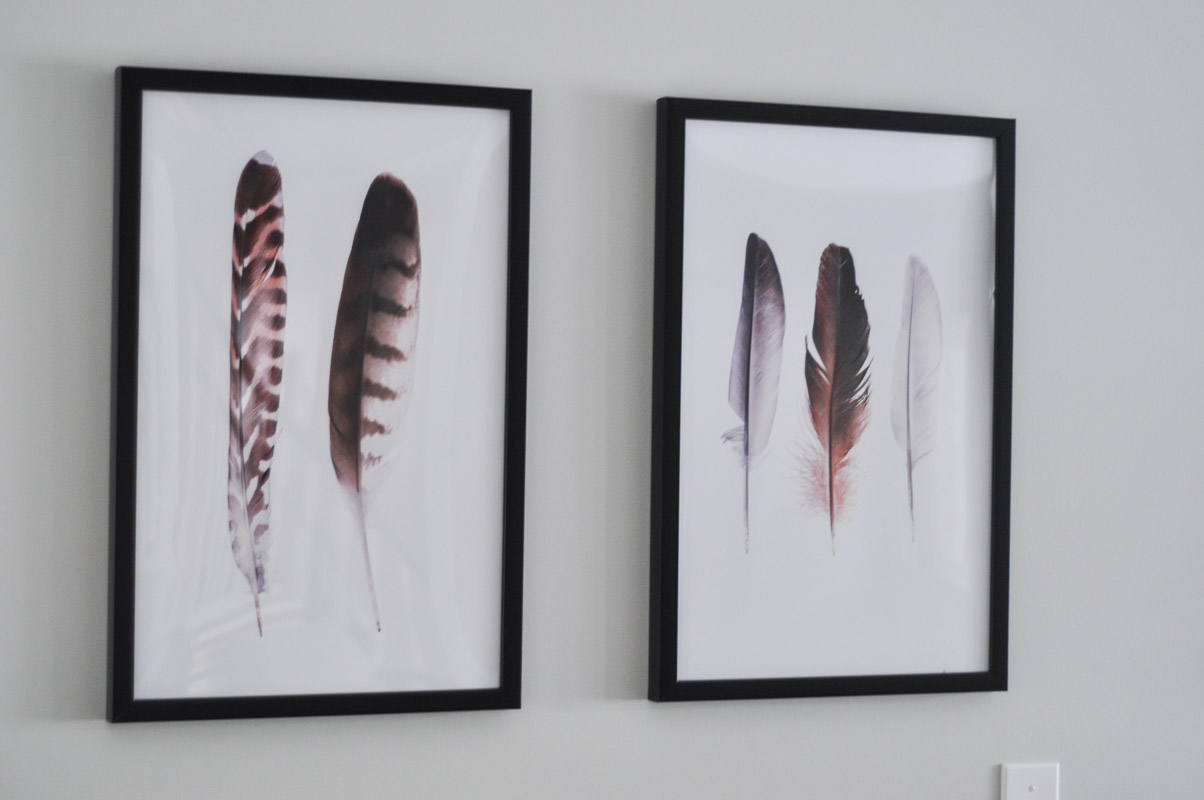 I can't tell you how many compliments I've had on this simple pair of artwork.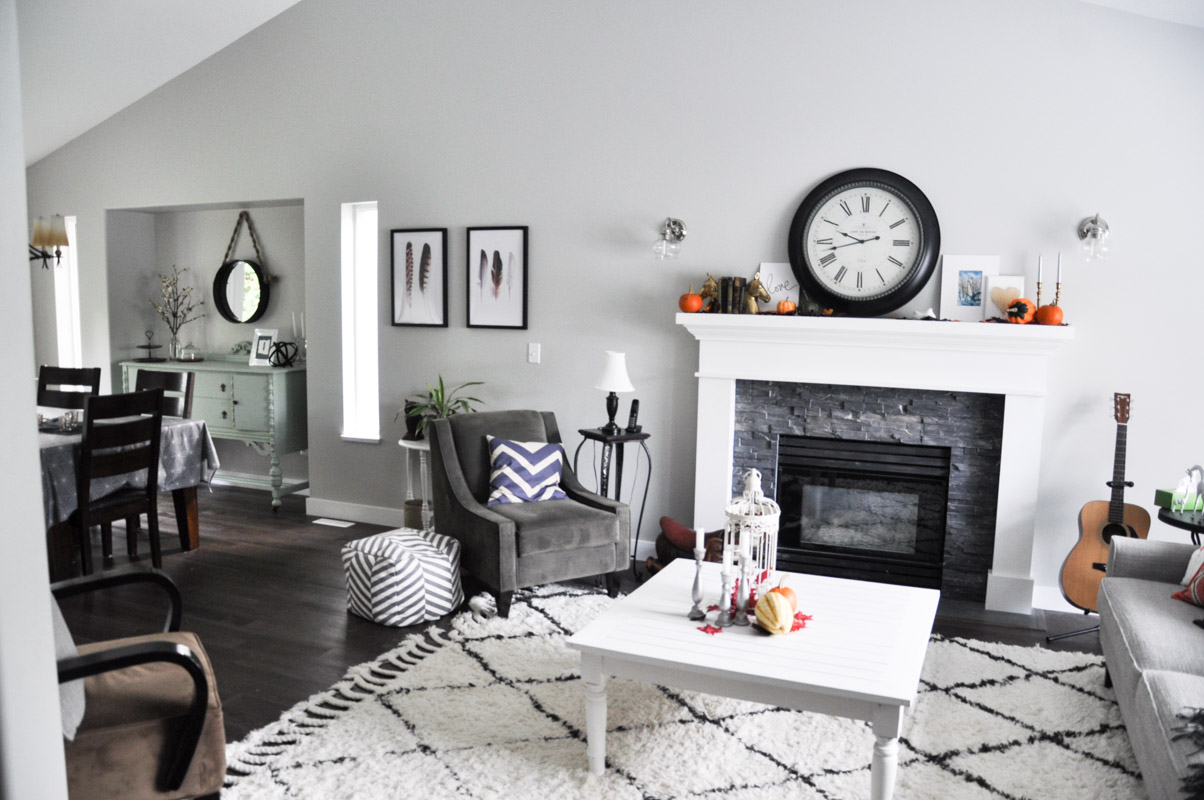 But they added a finished quality to the space that I had been searching for.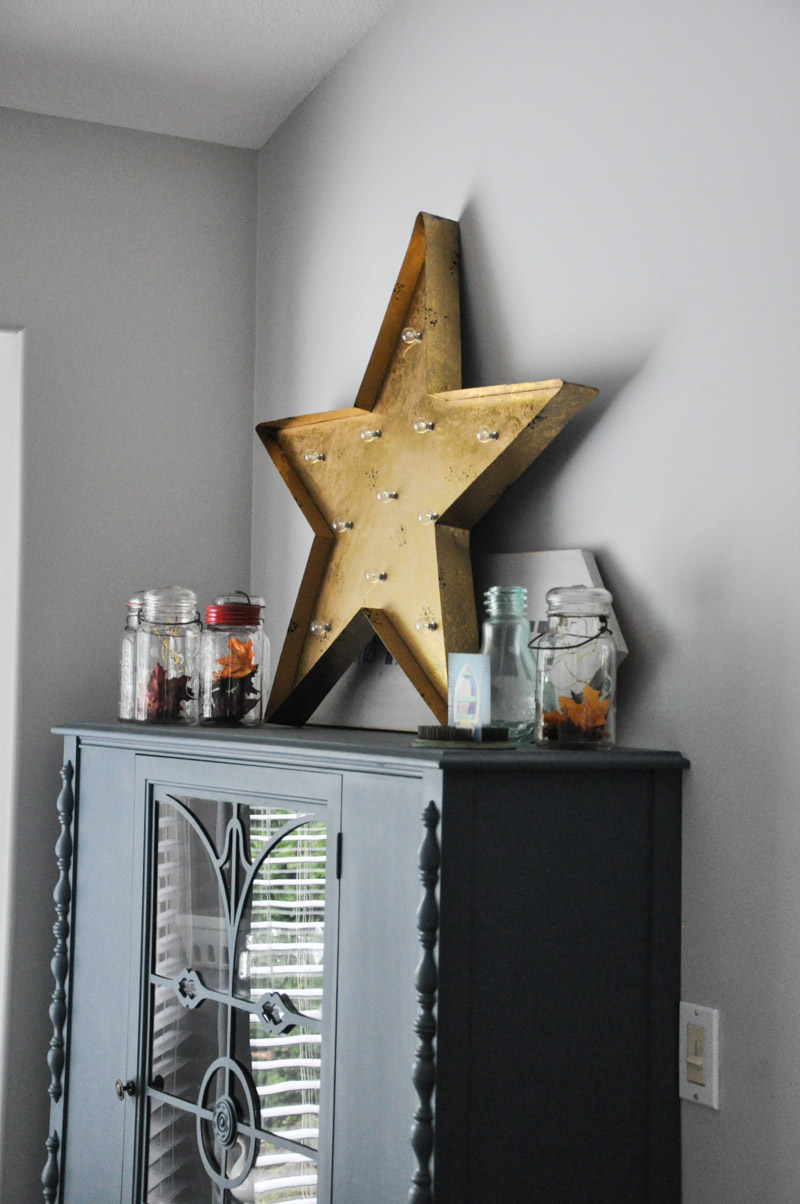 On the other side of the room – atop my "rescued" china cabinet – the lit Star shines above everyone.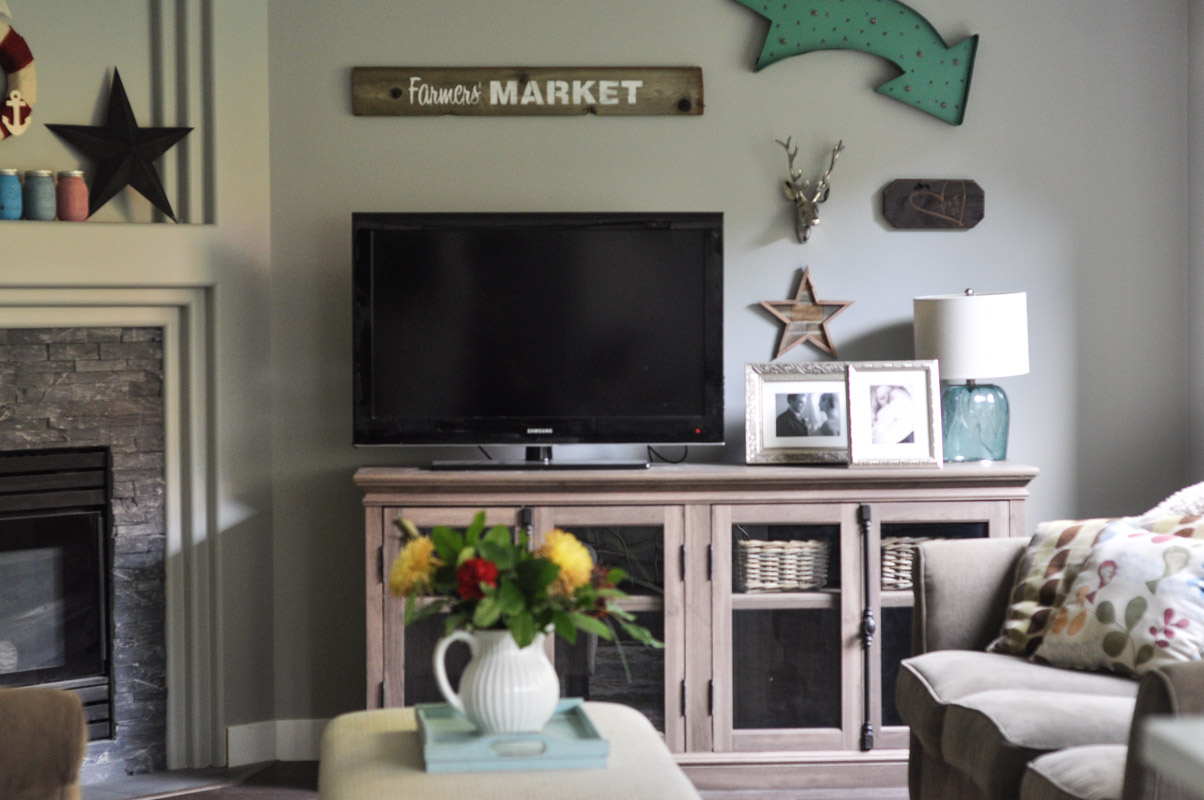 It's the pair of the lit arrow that hangs in our family room. I love both of these pieces, and look forward to adding more industrial-chic touches to our home.
And finally… we have the upcoming spare room project!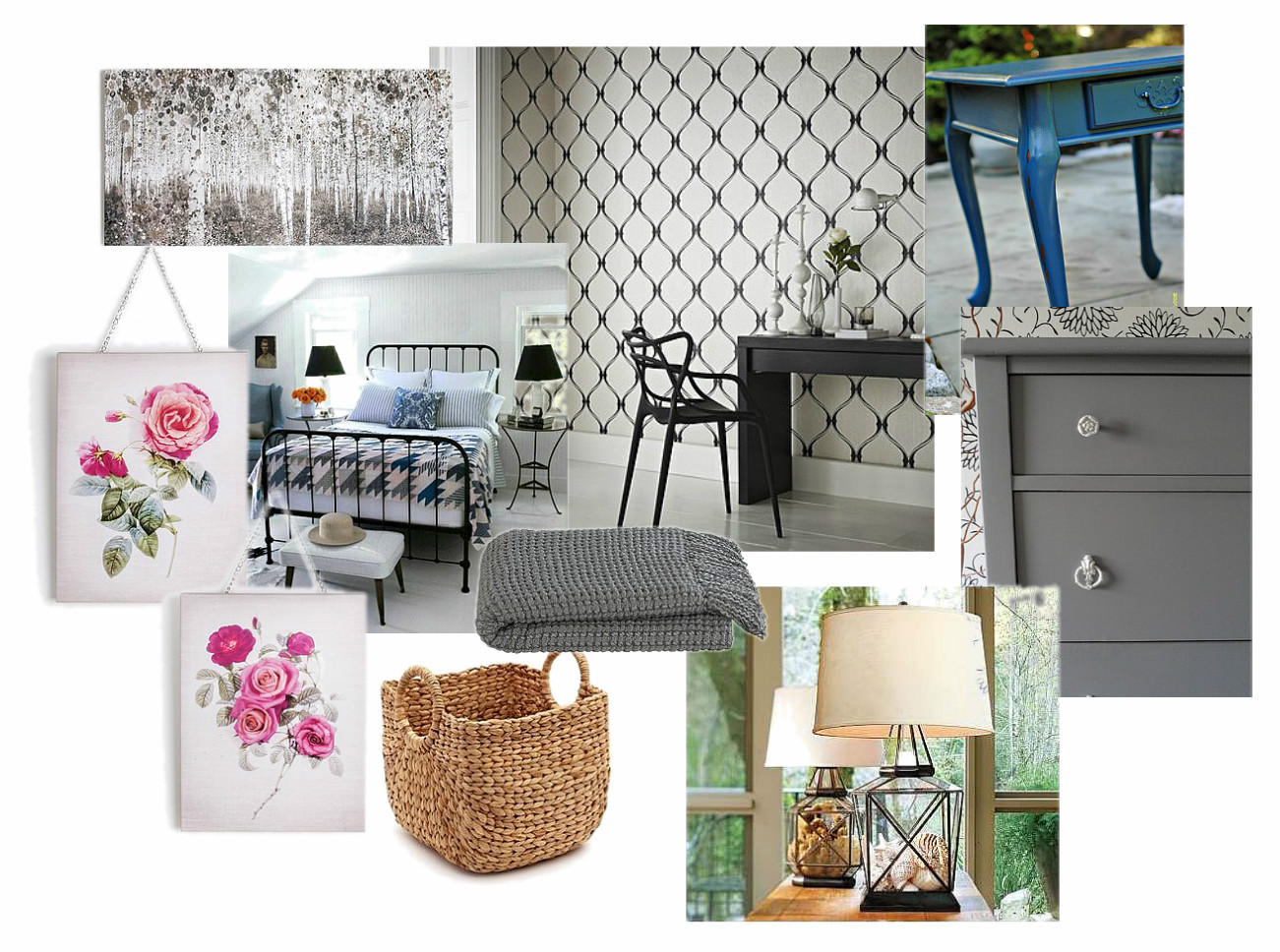 This project is still on-going, and I plan on sharing it into the New Year. I can't wait to have a space where my guests can go, and I'm not hastily shoving boxes into the closet before they arrive!
It's been such a great year of projects! And I am looking forward to even more in 2016.
Graham & Brown asked each of its ambassadors to predict what they believe will be trendy in the new year. I've seen Pantone's new colour choices for next year, and I'm…. medium about them.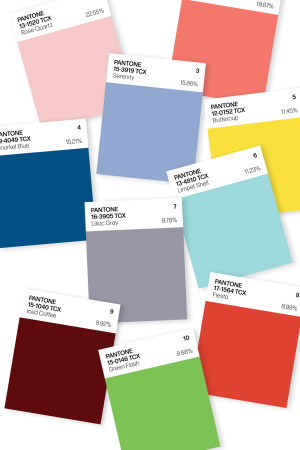 But I think that the new year will bring pops of colour into otherwise neutral spaces. We're just coming off of a trend of all-white living spaces. And I welcomed the large, bright spaces. Having had a dark brown accent wall in my last living room, I love the airy feeling of light walls.
I think that 2016 will encourage stylists to be a bit braver with their colour choices, and will make more room for personality.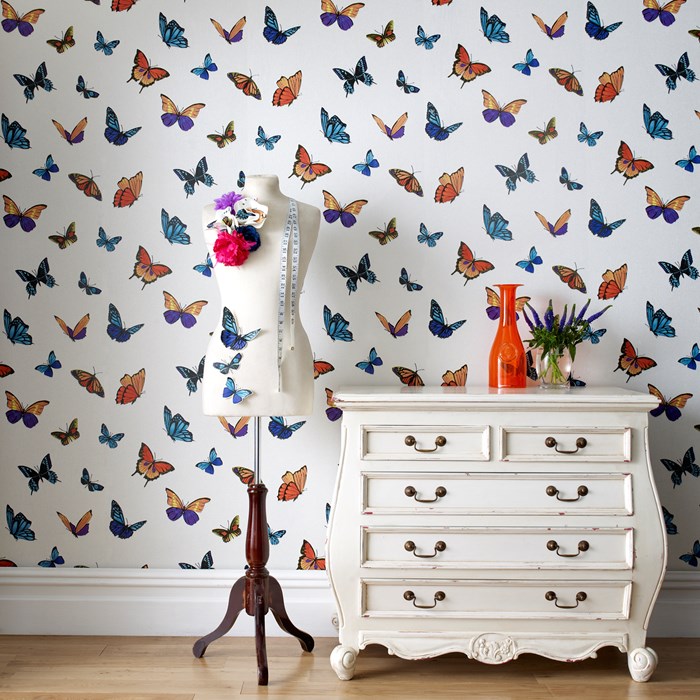 Flutterby Wallpaper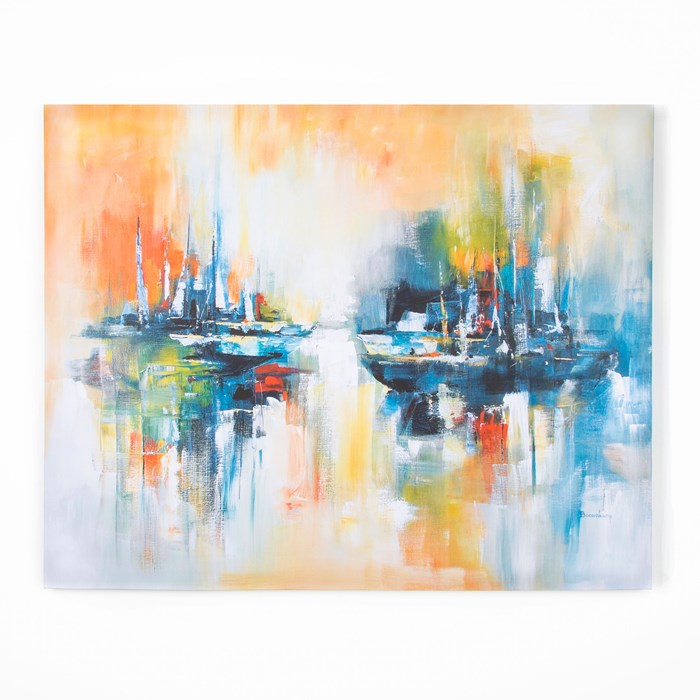 Sailing Printed Canvas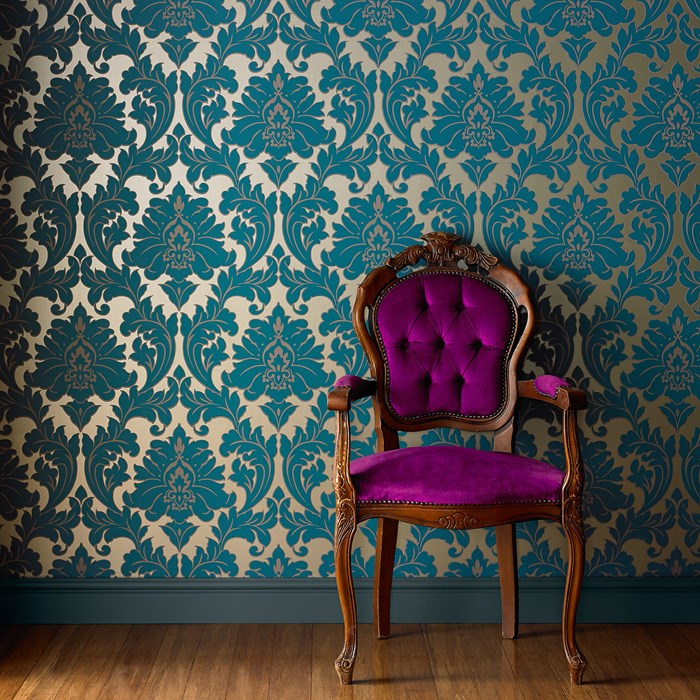 I'm looking forward to a new year of colour and beautiful things!