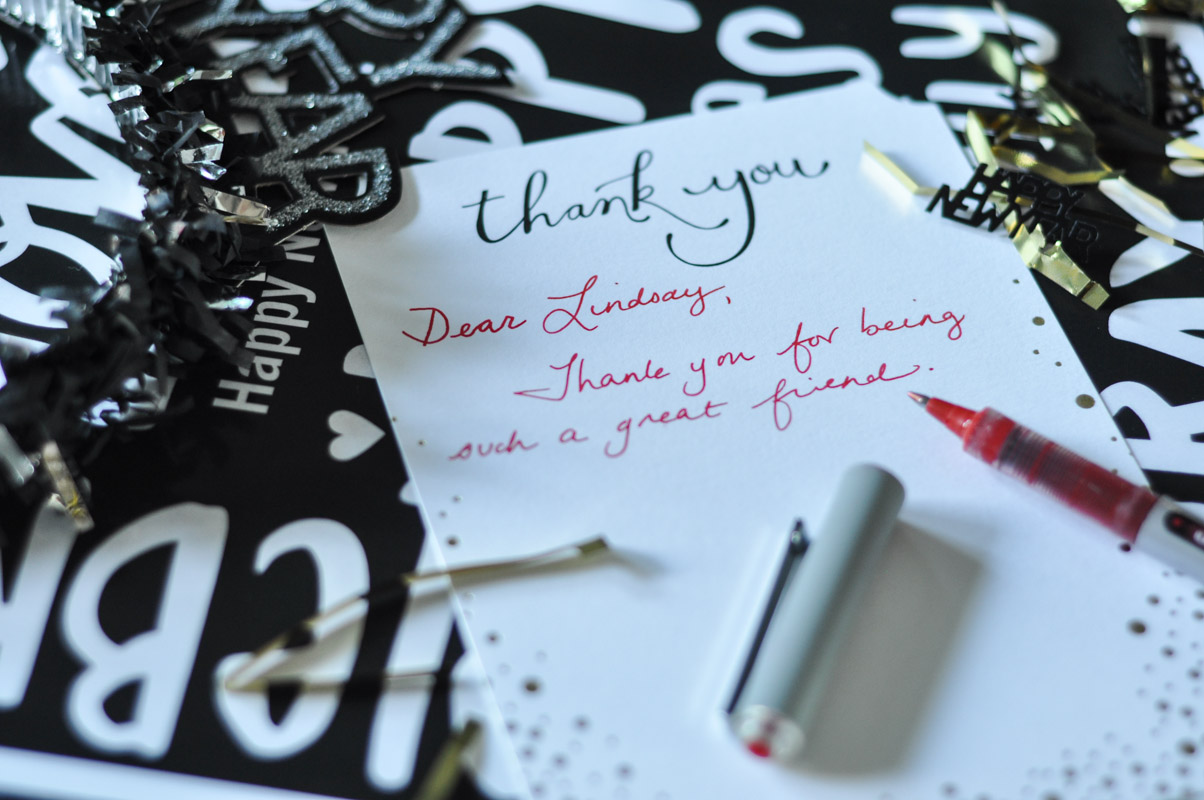 The New Year is when most of us come out of our haze of food, drinks and gifts and think, "Well, jeez, I'd better clean all of this up."
Of course, we celebrate this turning point in our year with a big bash – the last hurrah before we all hop onto our ellipticals for a week. I was thrilled to be able to host good friends at our house this year for the ringing in of 2016.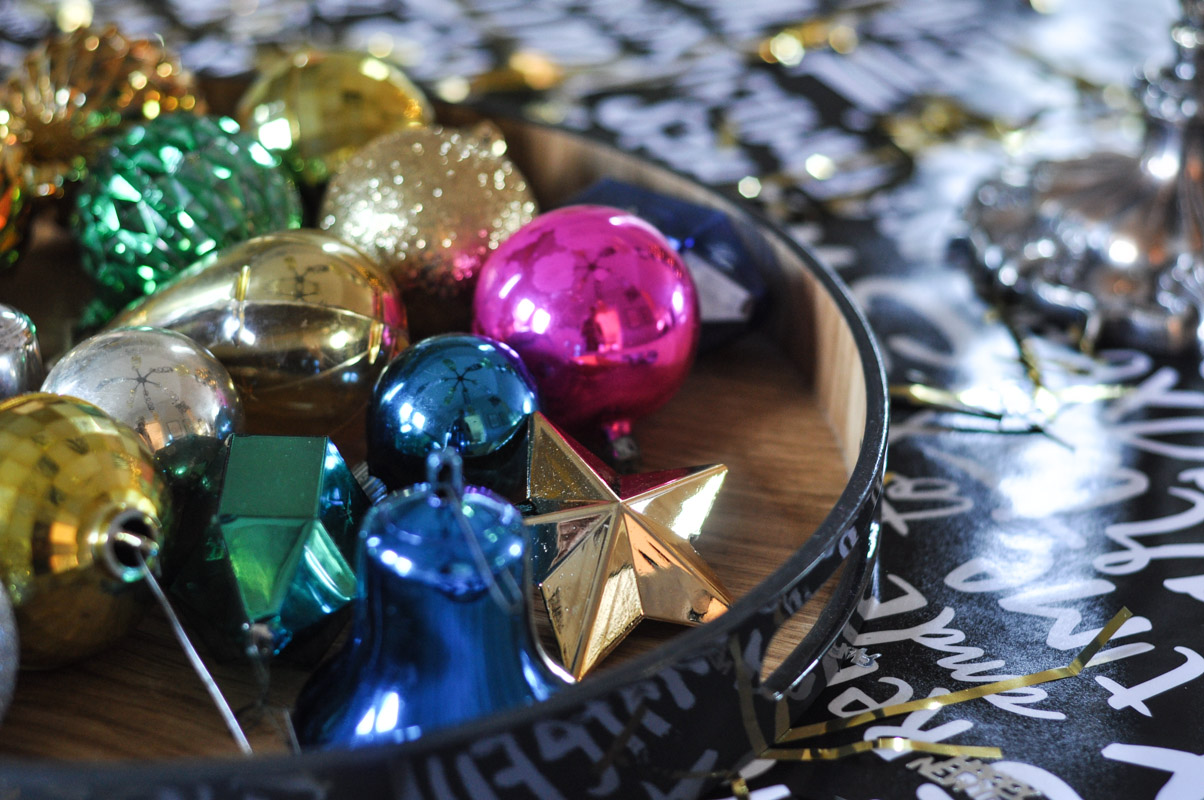 One of my favourite parts of hosting a party is the decorating of everything. I have such a good time cranking up the music – or if my children are home, the non-stop Taylor Swift – and getting finicky with the details.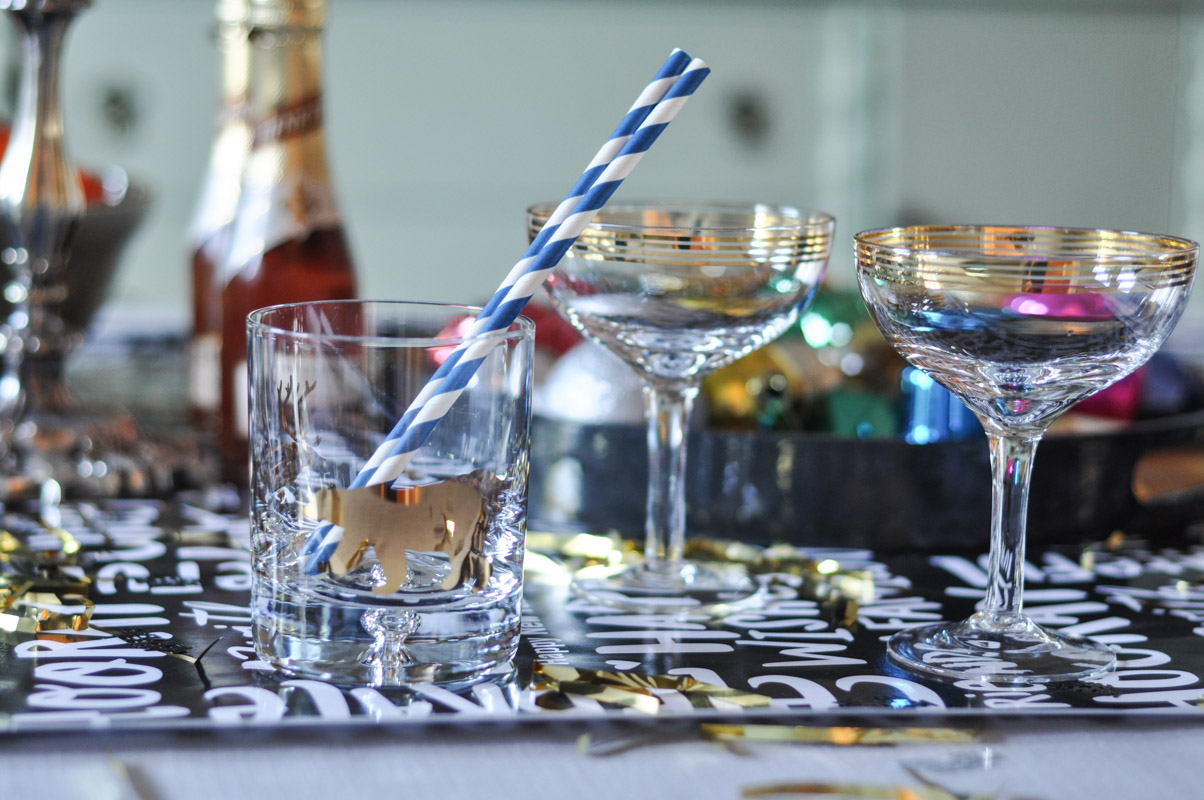 I had my new glassware – pieces I had coveted for ages and gifted to me by my mother – atop a runner of gift wrap. I'm going to use this trick again – gift wrap is inexpensive and in many cases, thick enough to be reused if spared any droplets of food or drink.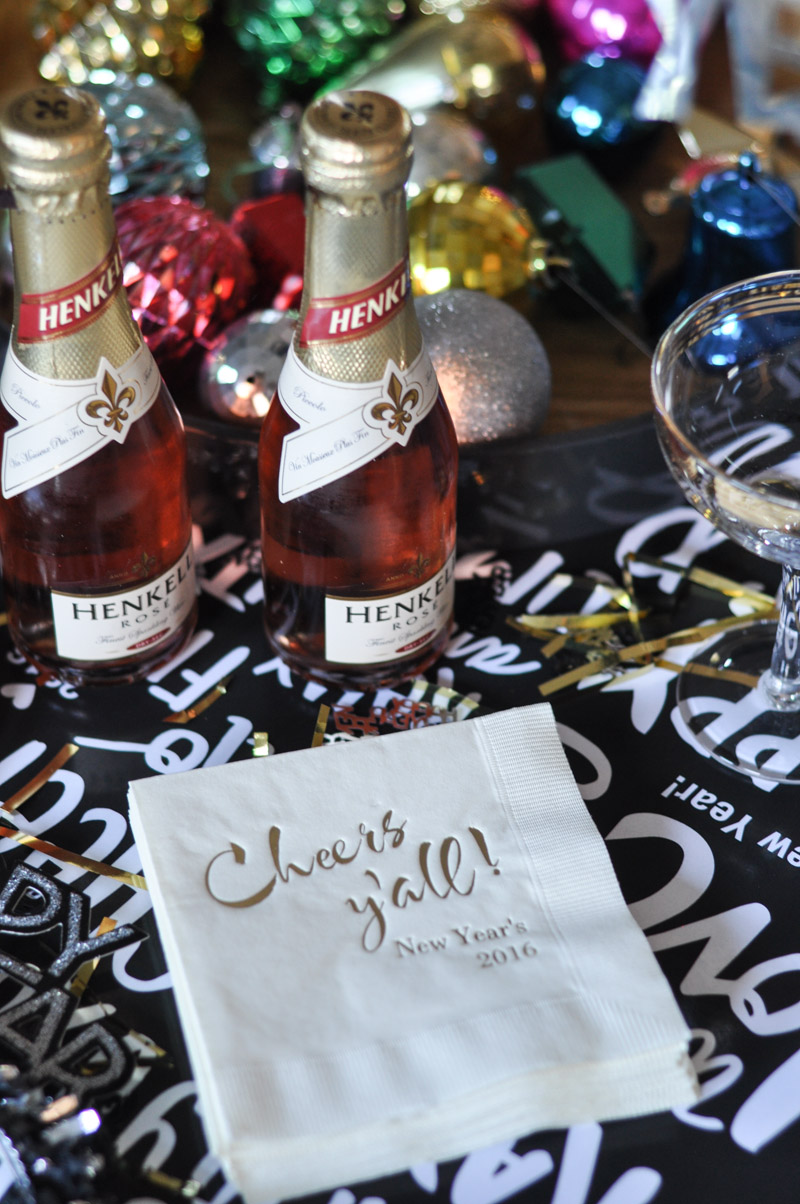 I also had personalized napkins put out. I think that the constant background crooning of Taylor over the entire Christmas break definitely worked its way into my head.
"Cheers y'all!" While I love a bit of glitz here and there, at the end of the day, it's about being comfortable in someone else's home.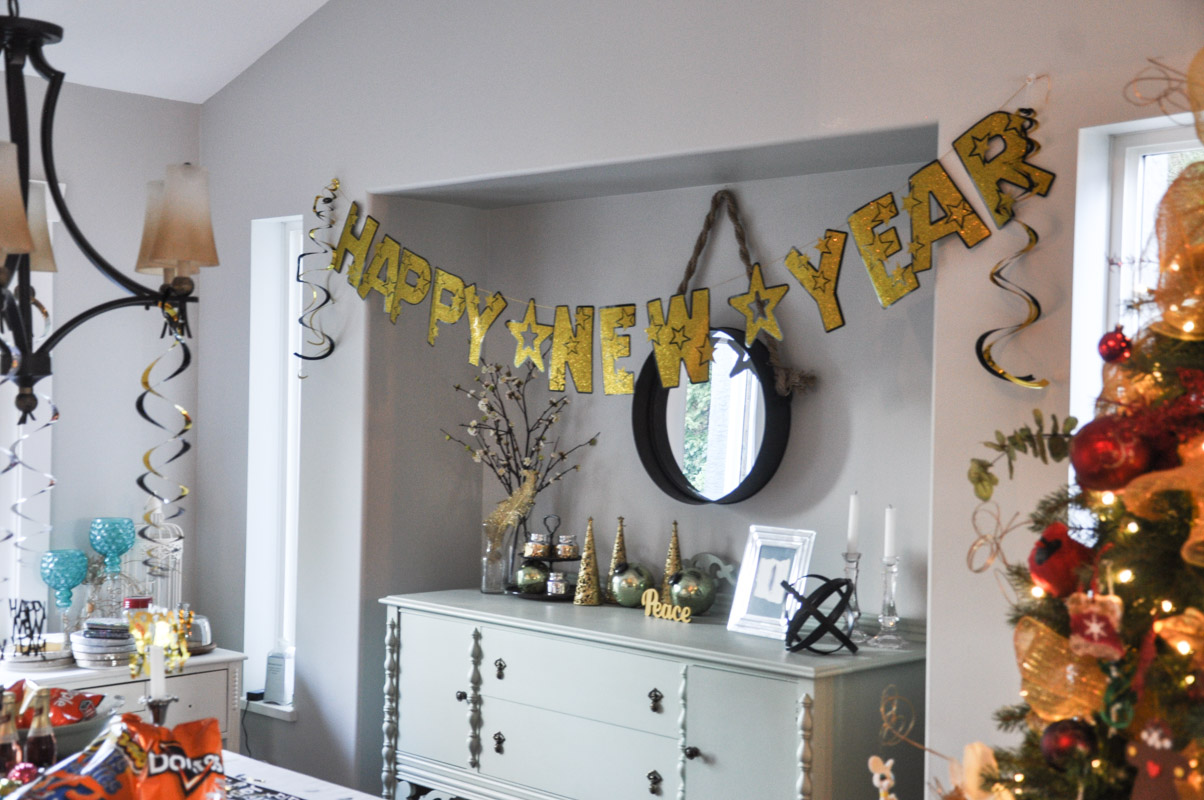 Could I say no to this giant golden banner?
No, of course I couldn't.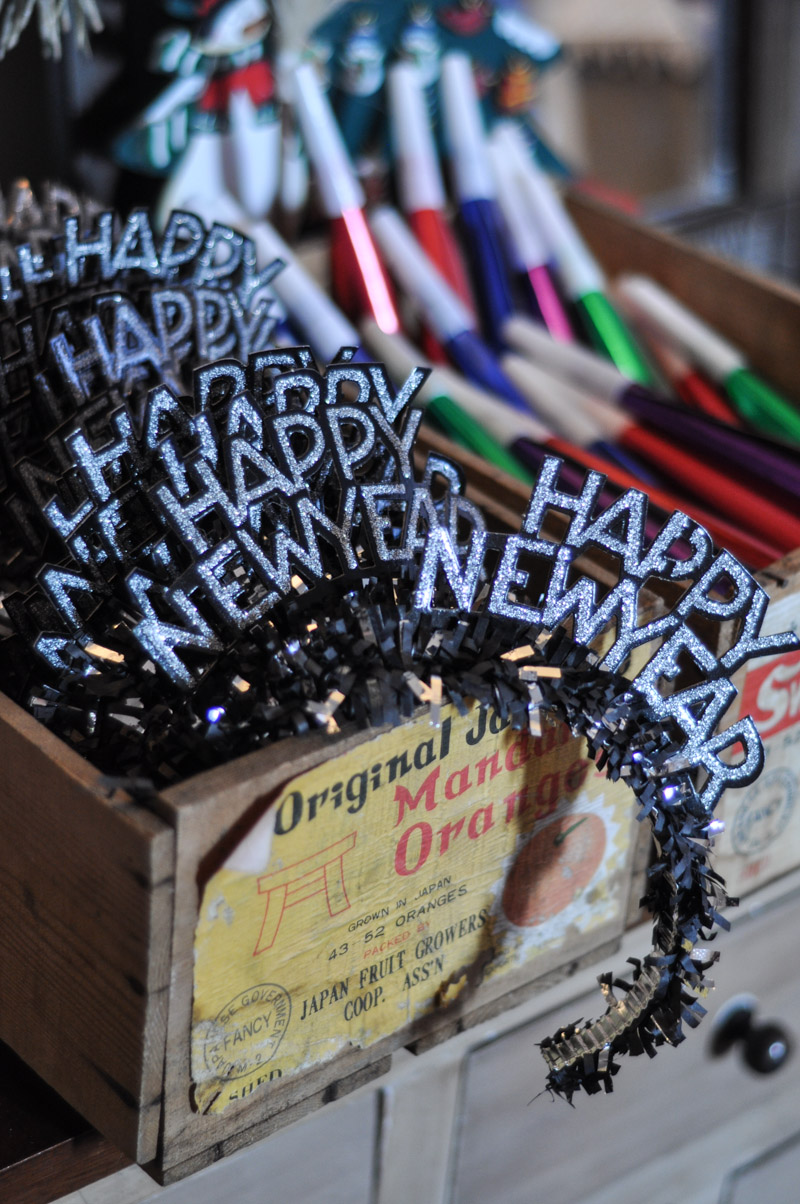 We greeted each kidlet who walked in the door with a Happy New Year hat…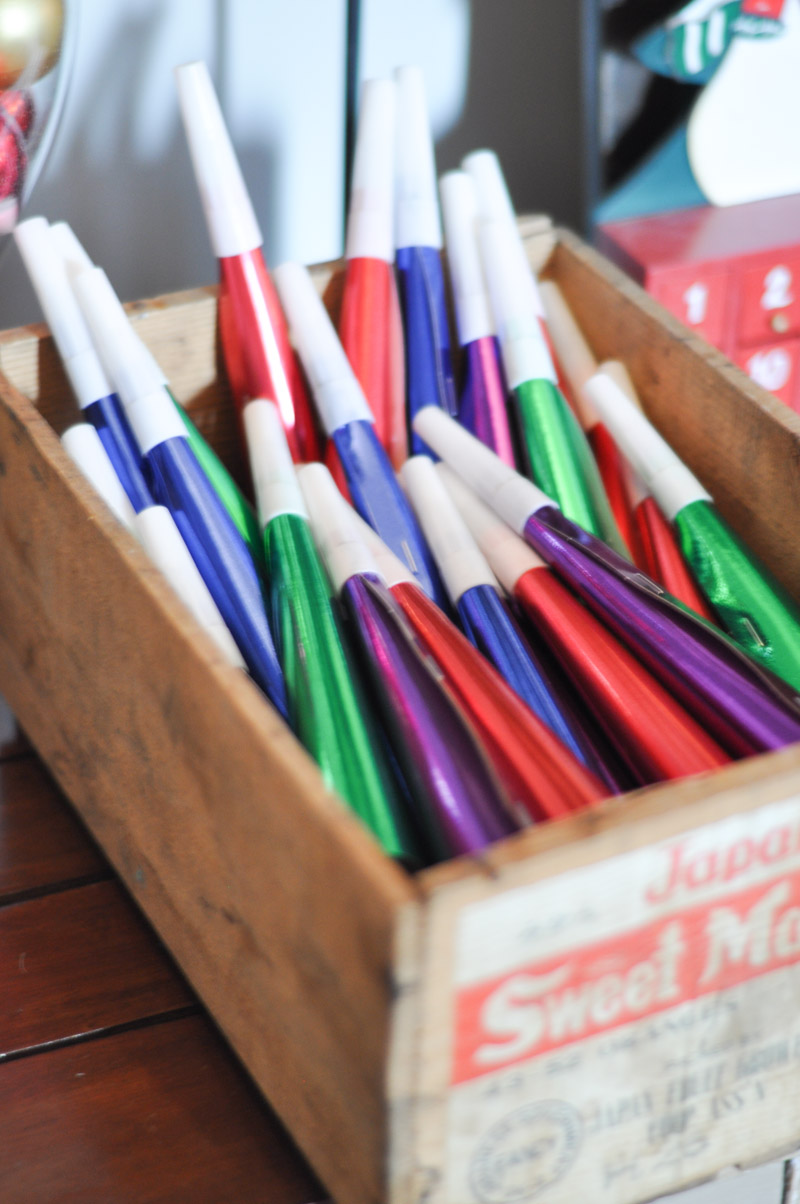 … and what was probably the most well-intentioned and terrible idea ever.
Every single parent looked at me with "You have GOT to be kidding me" faces.
Sorry guys. I was overcome by the party! I couldn't stop myself!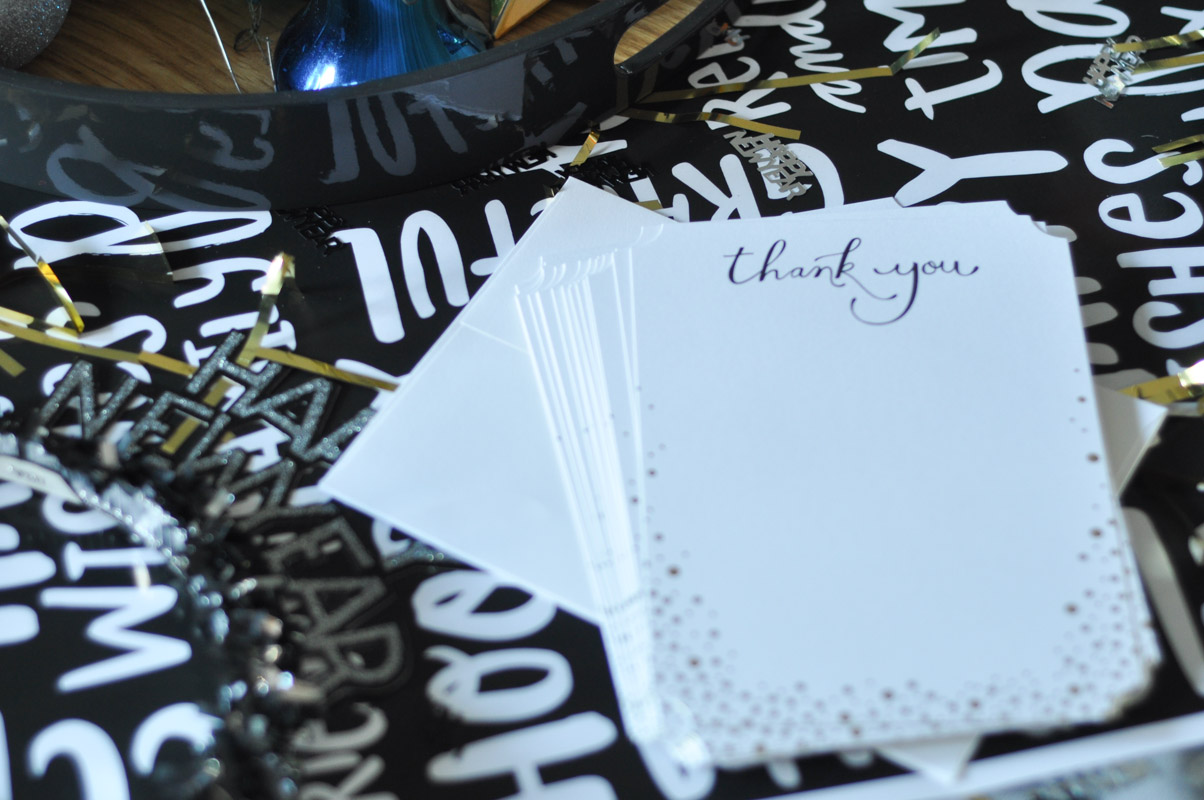 But there was another part of this party that wasn't for the kids. It was for the moms.
I'm lucky enough to have a group of friends in my life who keep me laughing and also grounded. They're sounding boards for times of frustration or disappointment, they give advice when asked, and they're good for a night out – to shuck off the "mom apron" and dance and sing together.
And instead of pledging my undying commitment to the treadmill or an organizing book (both still really good ideas), I decided to write Thank You notes to my girlfriends.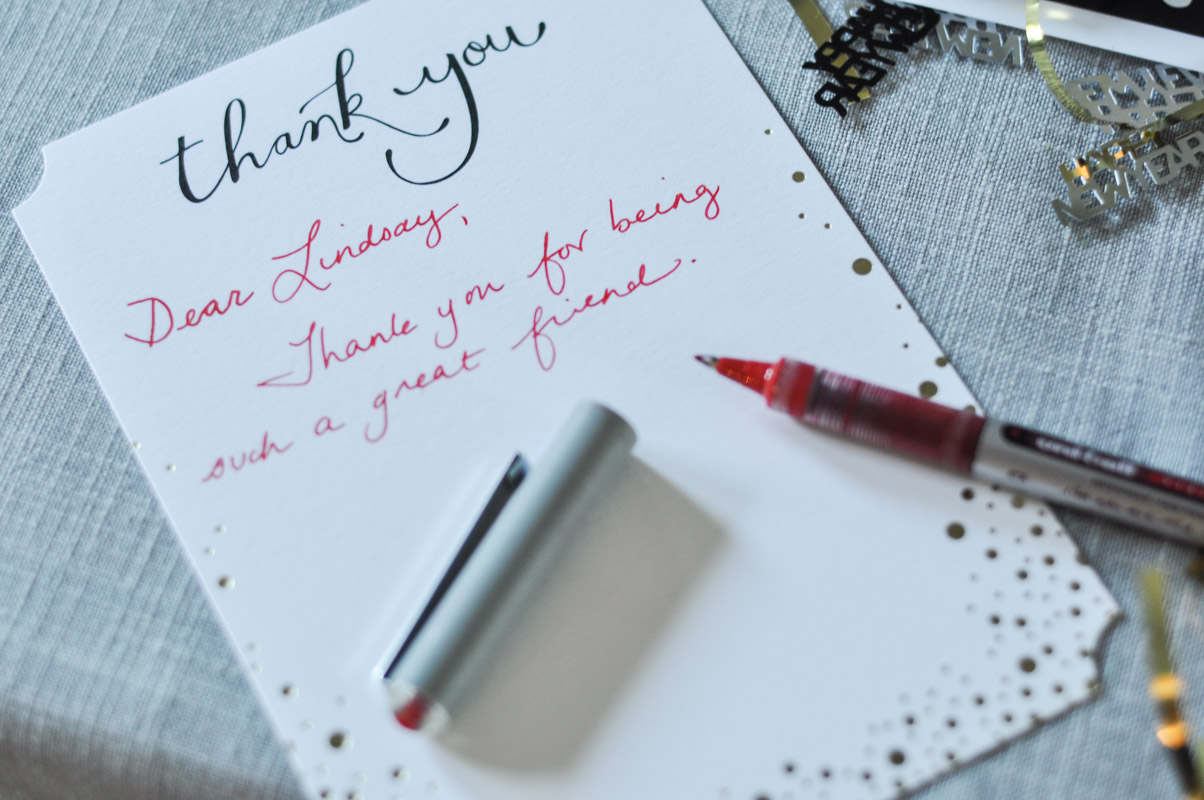 I don't know that many of us are all that good at appreciating the people in our lives. I know that I'm not very good at saying, "Hey, you're pretty great. Thanks for all you do".
Instead, I like to host people. Or try to "treat" when we go out for coffee. But I know that subtlety doesn't always say what you really mean.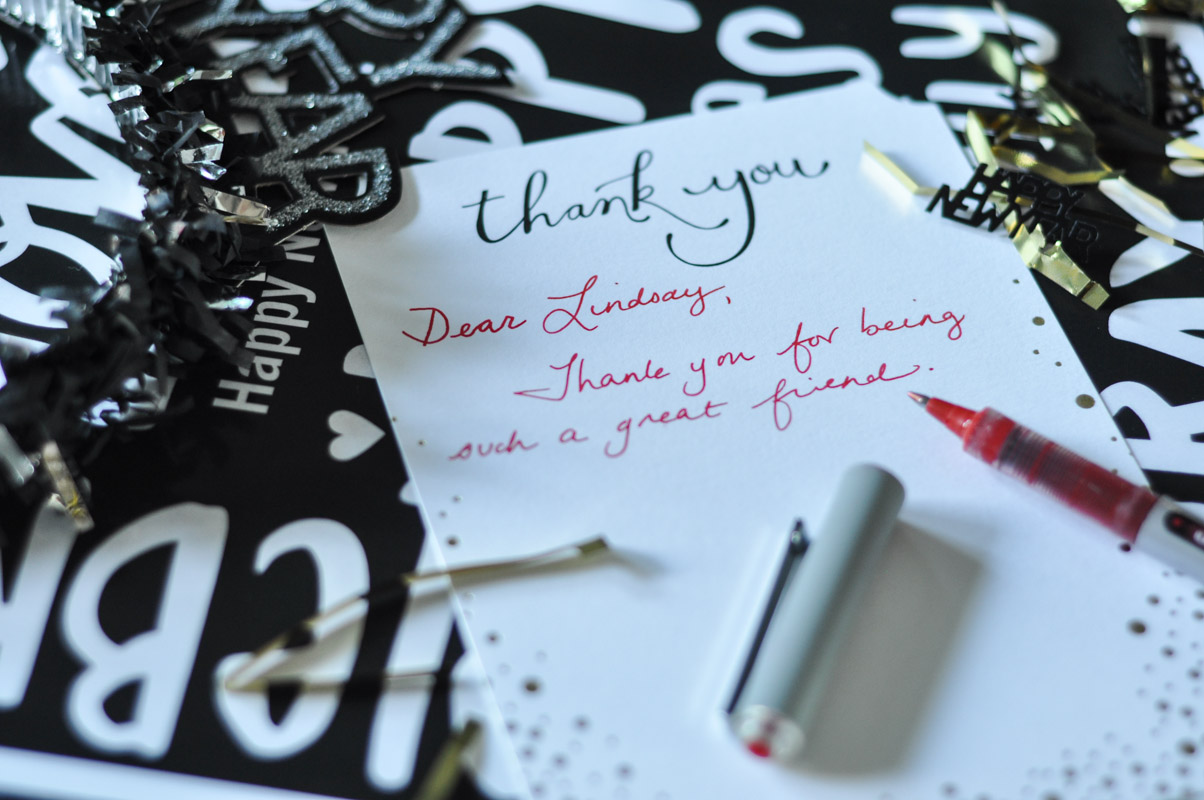 So I scribbled down a quick thought about everyone who was attending my party, and gave it to them throughout the night.
It's just my way of starting the year off right.
Instead of with a bang, I decided to try a thank you.
Source list:
Gold glassware: Indigo
Ornaments in centerpiece: My grandmother's
Gift wrap, napkins: Tiny Prints
Banner, hats and horns: Turkeys Party Makers
Thank You cards: Tiny Prints