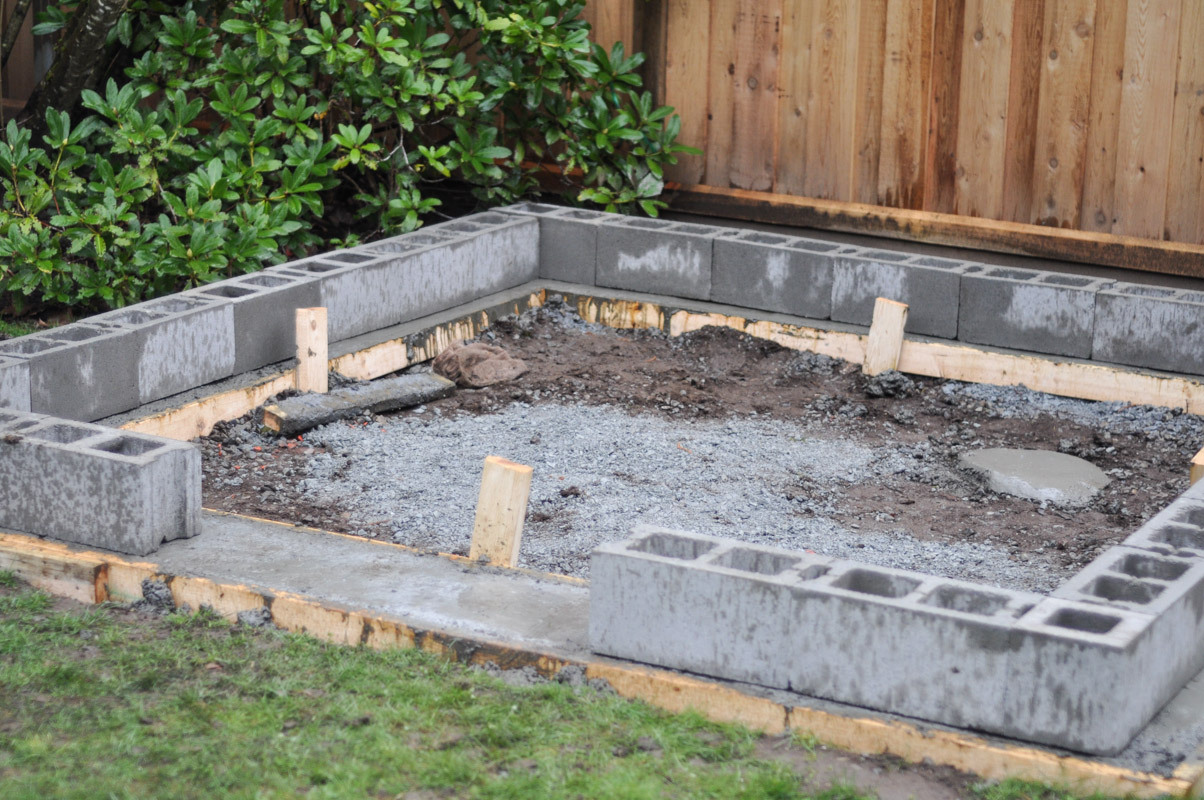 It doesn't look like much, but it's the beginning of something wonderful!
Mr. Suburble has allowed himself to get carried away with me in a project: The Greenhouse.
It is completely inspired by my parents' green house – a wonderful (and huge) growing space in their yard, made entirely of old windows.
I have to dig up a picture of it, but until then, I'll show you what my mom gets up to in her greenhouse: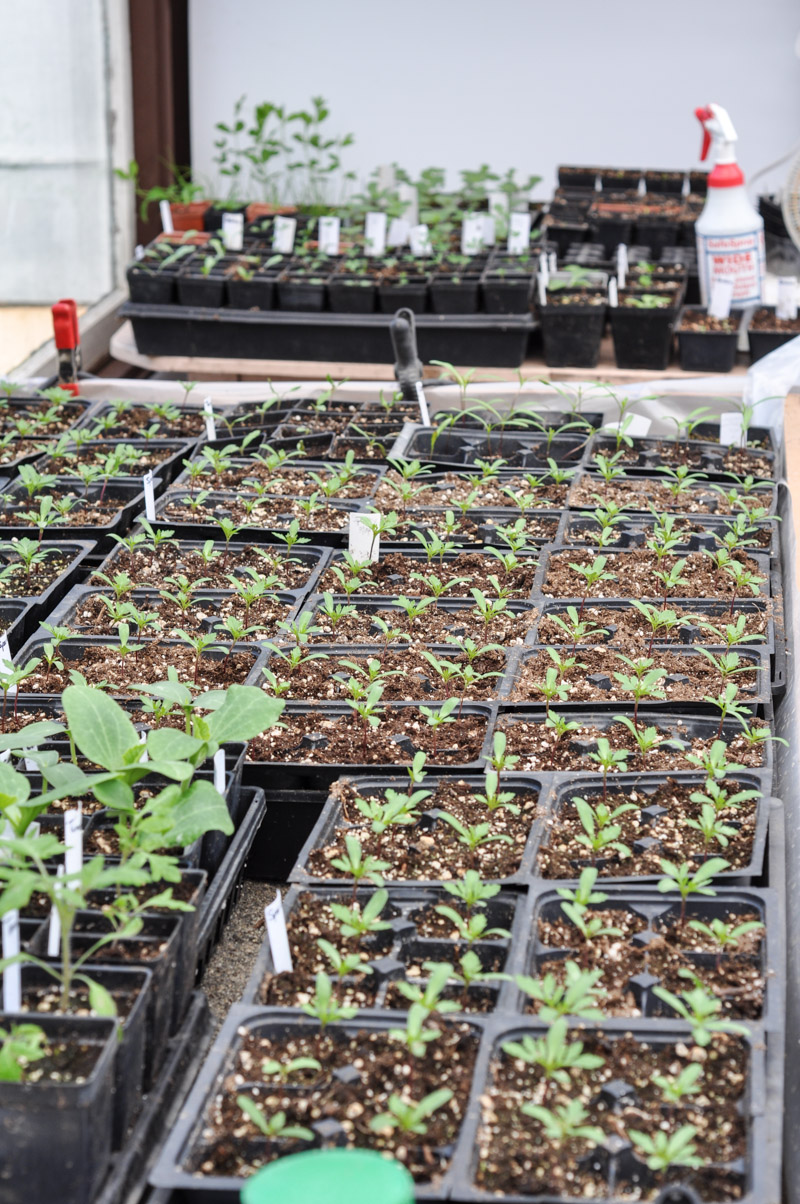 Yeah, she's got a green thumb.
Mine is still a weird khaki colour – with some blotches – but we're working on it.
Upon hearing our plans to build a smaller version of my parents upcycled-window greenhouse, both my mom and dad offered up lots of advice and ideas – and windows!
Because we all have a few similar threads of DNA coursing through our veins, my parents are very good at collecting useful things and saving them for projects. They had nearly all of the windows we needed for our project.
And they had an old countertop. But that's for a later post.
We stored the old single paned beauties in our garage while we worked on the foundation. It was time to get serious.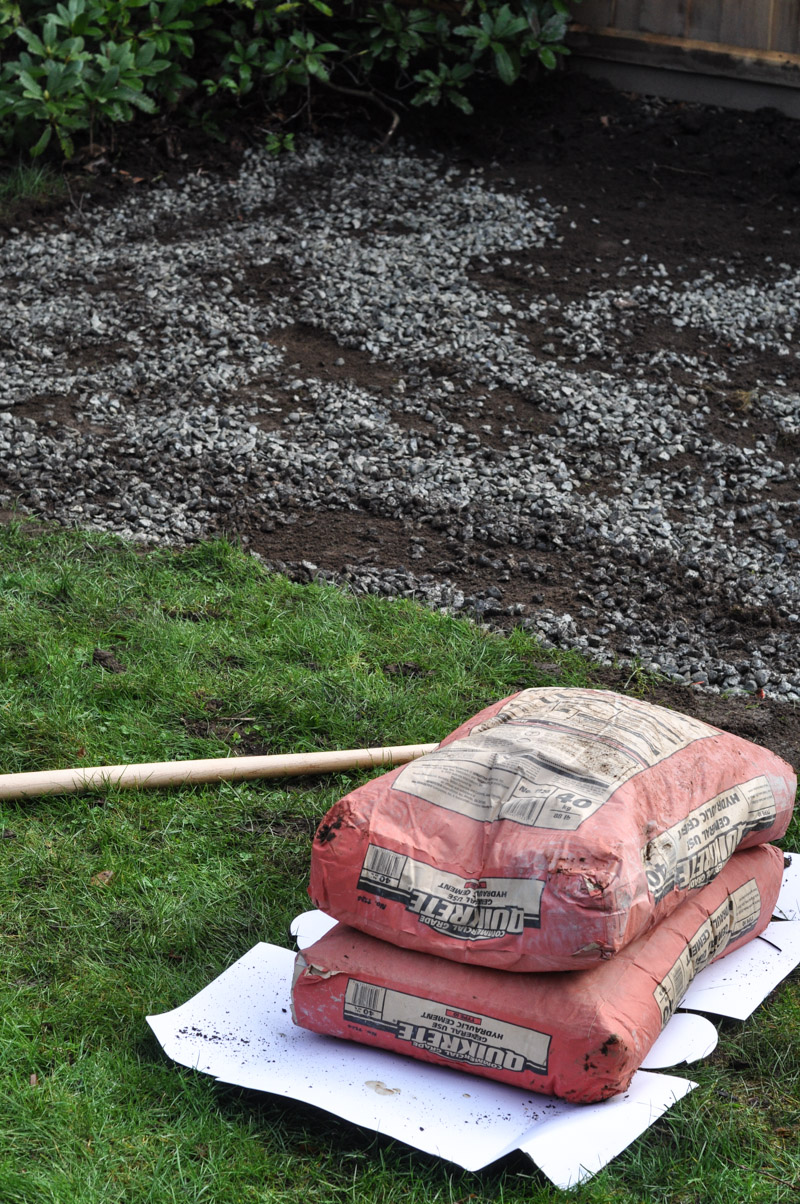 Mr. Suburble dug up a patch of grass where we were planning to build our greenhouse. He levelled it out as best he could, and then got to work on the foundation.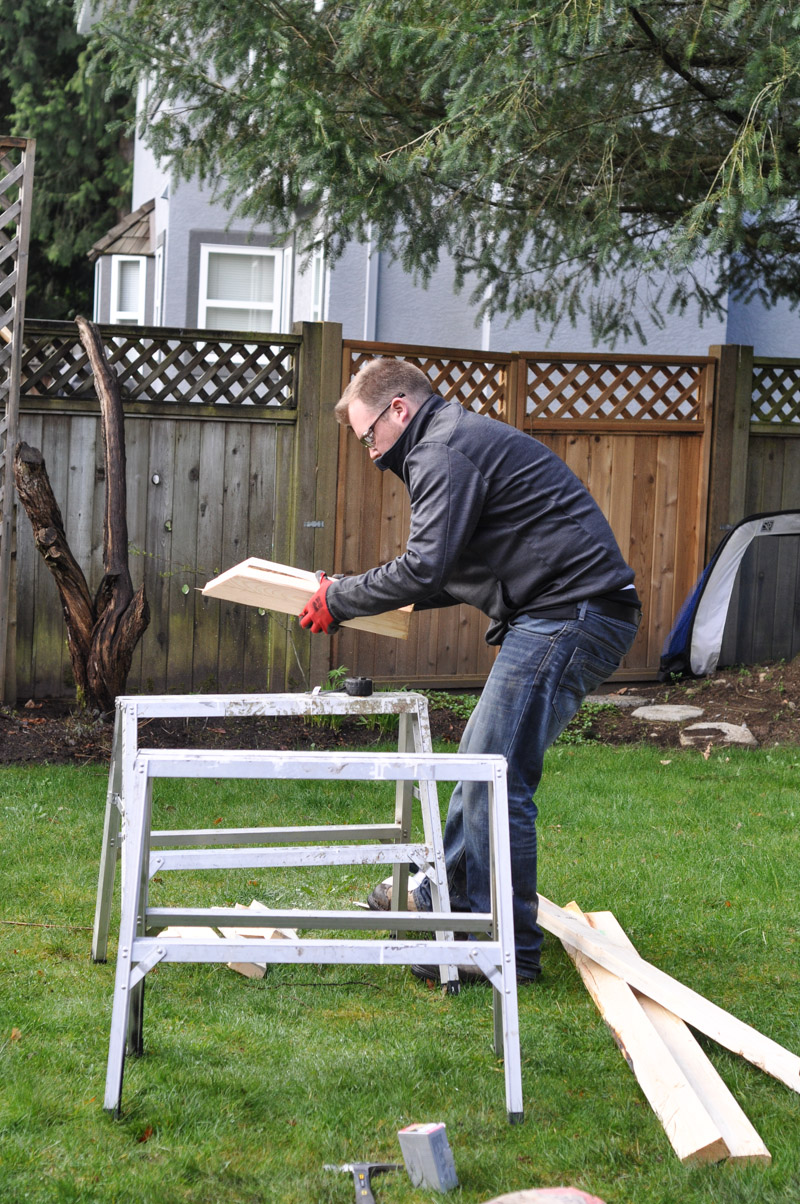 Using 2X4 lumber, he built a simple form on the ground. We knew that we wanted to use cinder blocks as our base for the walls, so we made sure that we had ample room on either side form for the 8″ wide cinder block.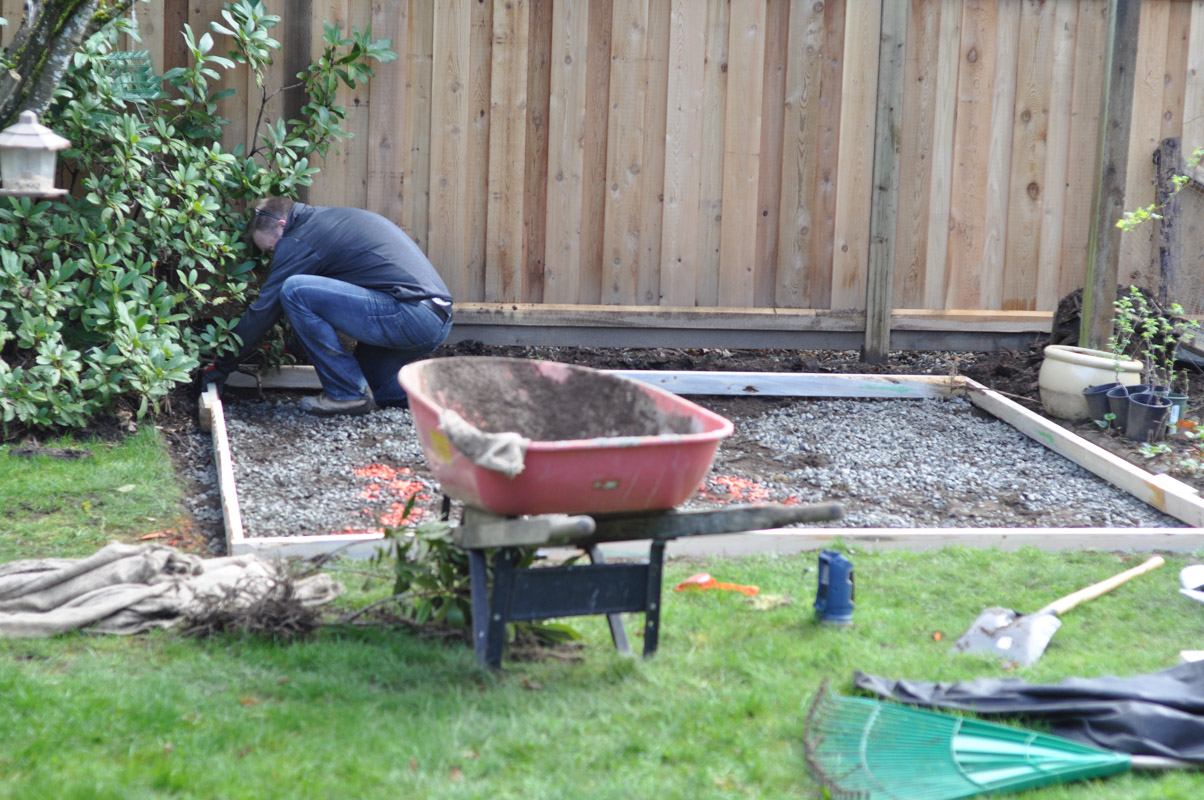 I'm going to tell you right now – we were naive in guesstimating how much concrete we would need for this project.
"How many bags should we get, babe?"
"I don't know. Two?"
"Cool. We're good then."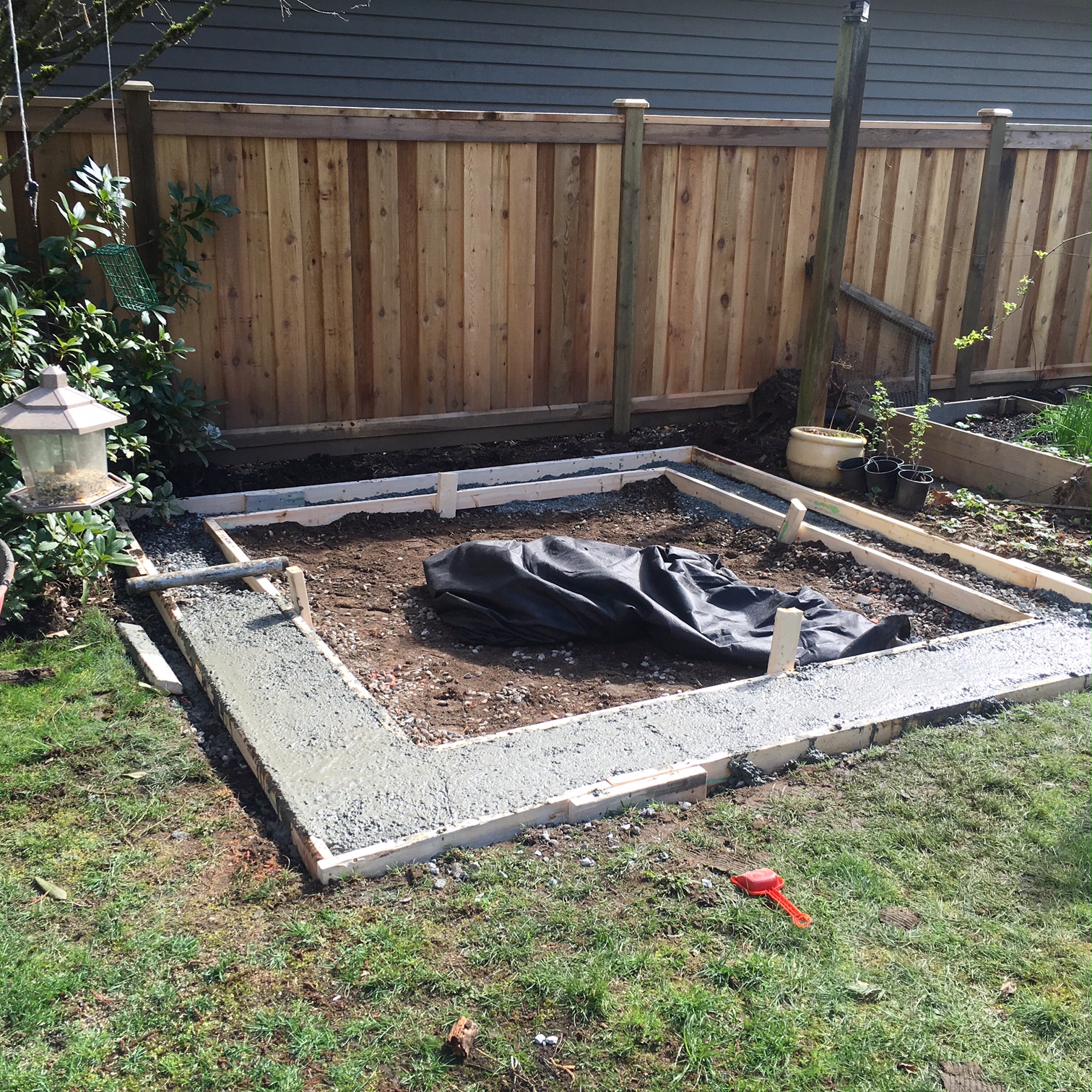 Umm…. no. We were not good.
We were short.
By a lot.
Thankfully, we jammed up to the store and grabbed a few more bags of Quickcrete and finished off the base. We left it overnight to harden and then started with the cinder blocks the next day.
Quick cinder block tip: if you're going to order 75 cinder blocks at one time, just have the good people at Home Depot load that up and deliver it for you. Yes, it cost us $50 to have them drop that pallet of insanely heavy bricks on our driveway, but it was so worth not having to heave them in and out of a truck bed in the pouring rain.
While you're at it, add your lumber to the order too. It's a flat rate for delivery. Have them heave it all for you.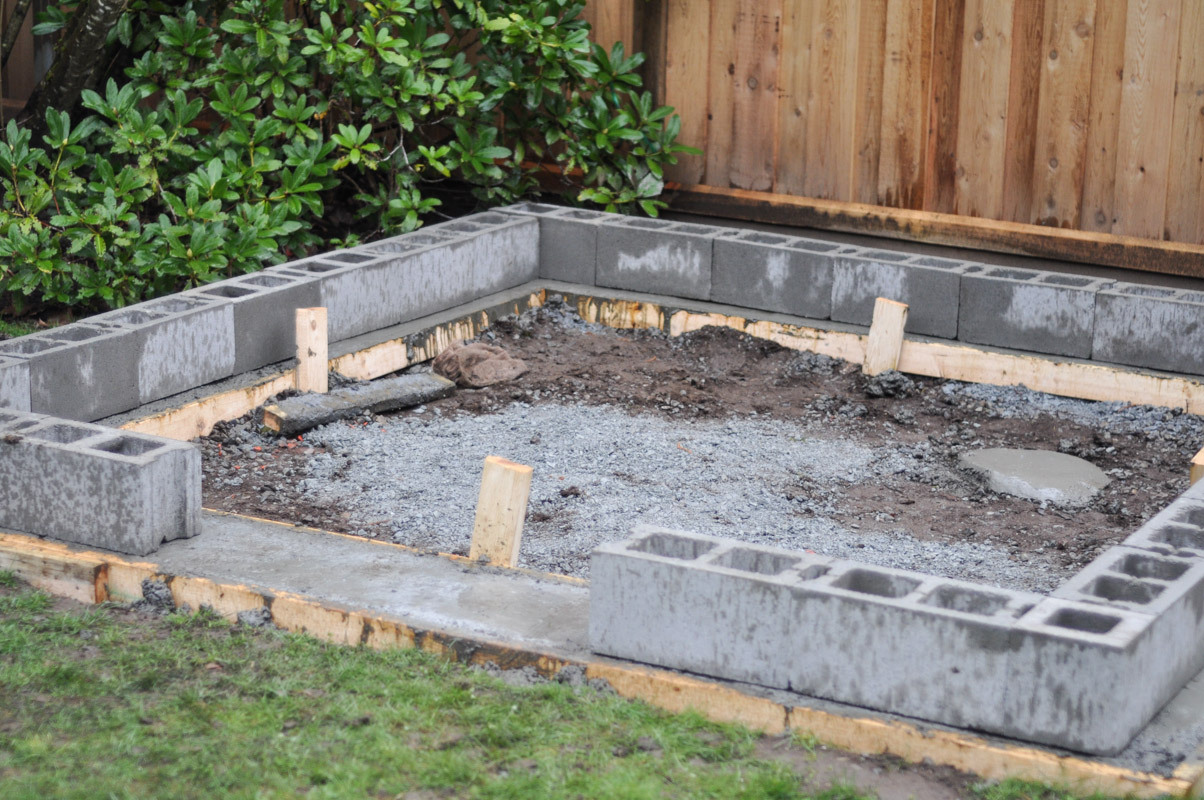 We wanted to reinforce the strength of the cinderblocks with rebar, but didn't trust ourselves to map out the cinderblocks before they were laid down.
You might be better with a measuring tape than we are, but concrete and rebar is permanent stuff.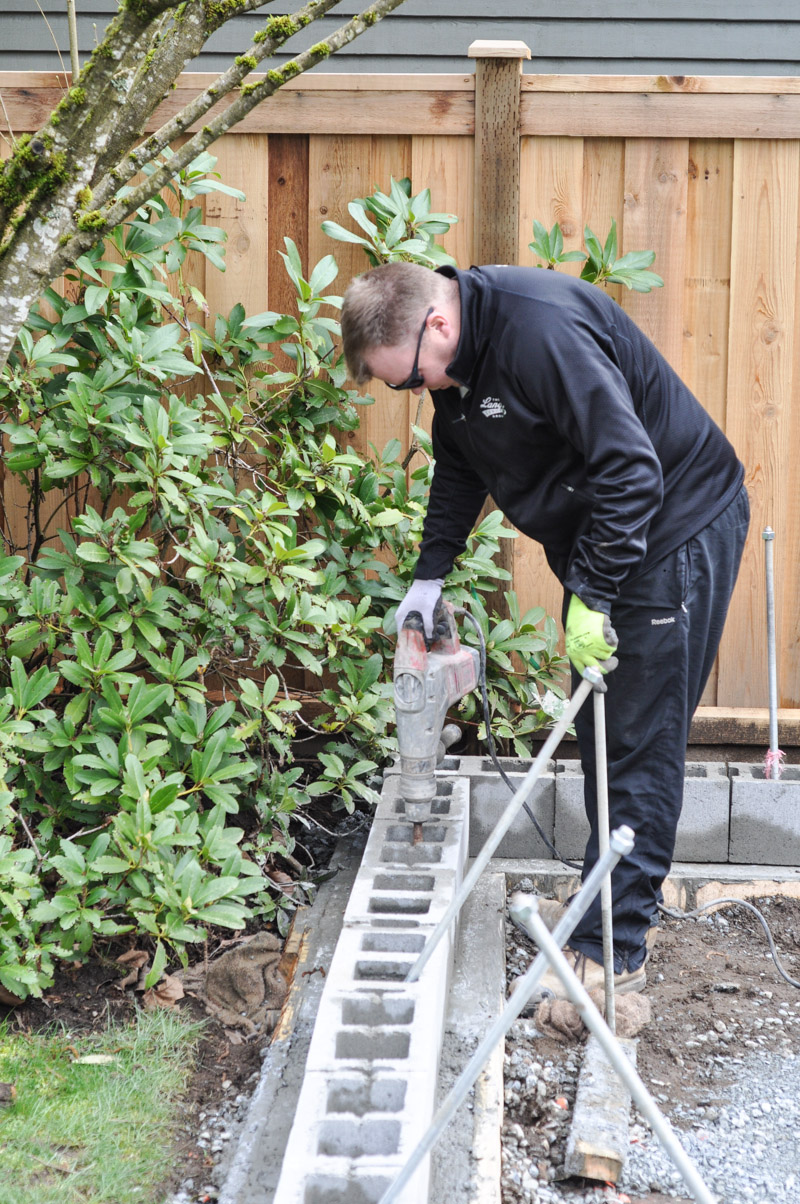 So…. we cheated a bit. A concrete drill goes a long way when you want to get rebar (or ready bar, as this thick, threaded bar is called) into already solid concrete.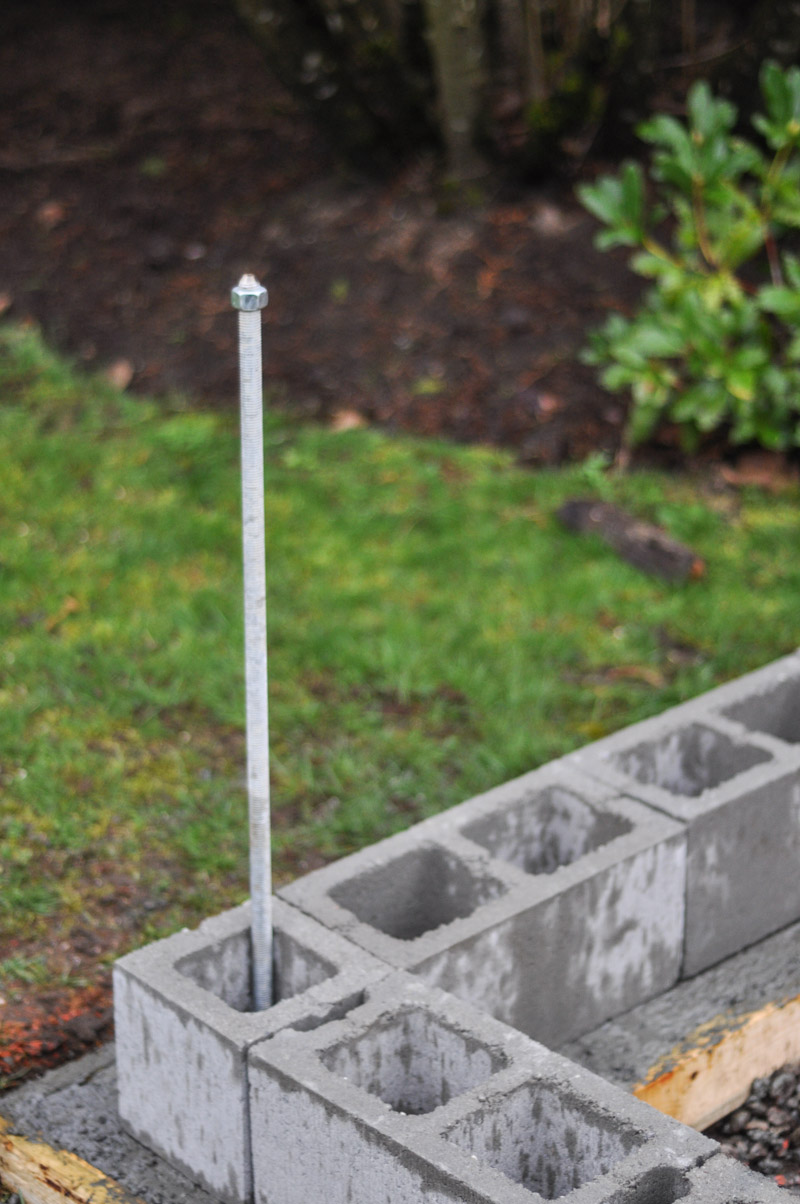 And we were ready to start stacking bricks!
The Greenhouse Project is underway! Follow along as we build walls, measure oddly-shaped single-paned windows, and frame a roof.
… and then I'm going to grow stuff.
Read the whole greenhouse series!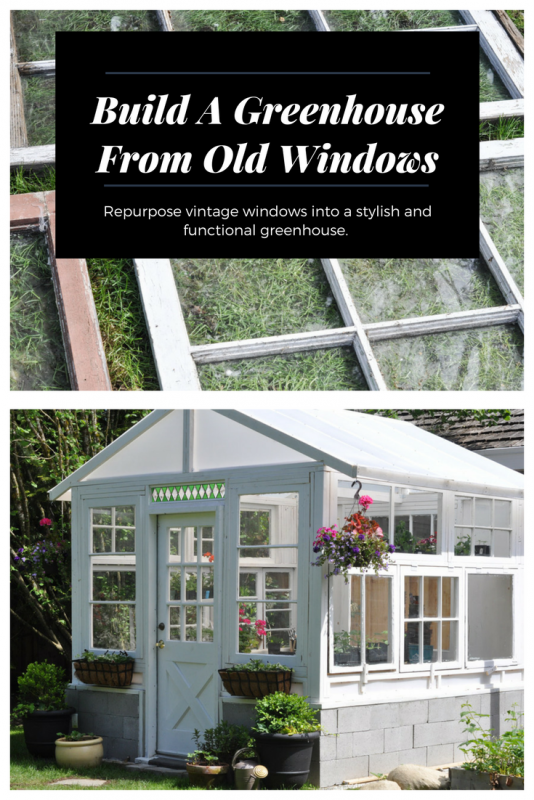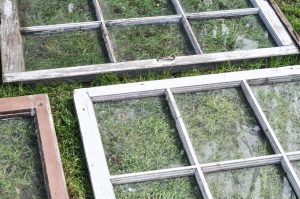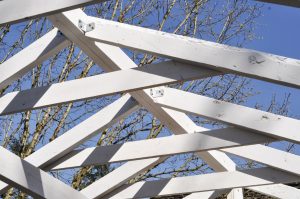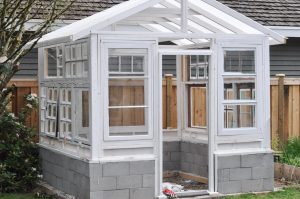 The Windows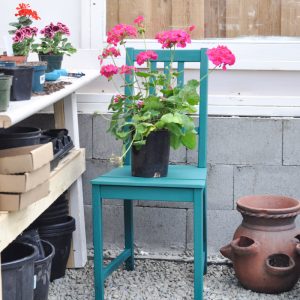 The "Renfrew Blue" Chair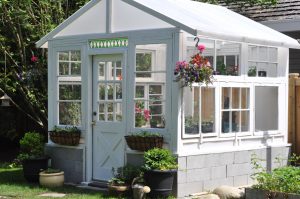 The Finished Product: The Greenhouse!