It's been a couple of weeks since I wandered into my blog dashboard and clicked "publish". And it's not because I haven't wanted to.
It's because June is crazy.
It's the kind of crazy that makes me wish for the two weeks before Christmas; at least then you know that you're going to get some nice presents and a butter tart (or four) at the end of the race.
I'm banking on the sweet release of summer vacation right now. Between the school fairs, year-end celebrations, birthday parties, and non-stop-cram-it-all-in events that June brings, I'm tapped out.
And for a couple of weeks, I was too zapped to make anything.
But the gardens didn't want to take a hiatus, so we kept on with that.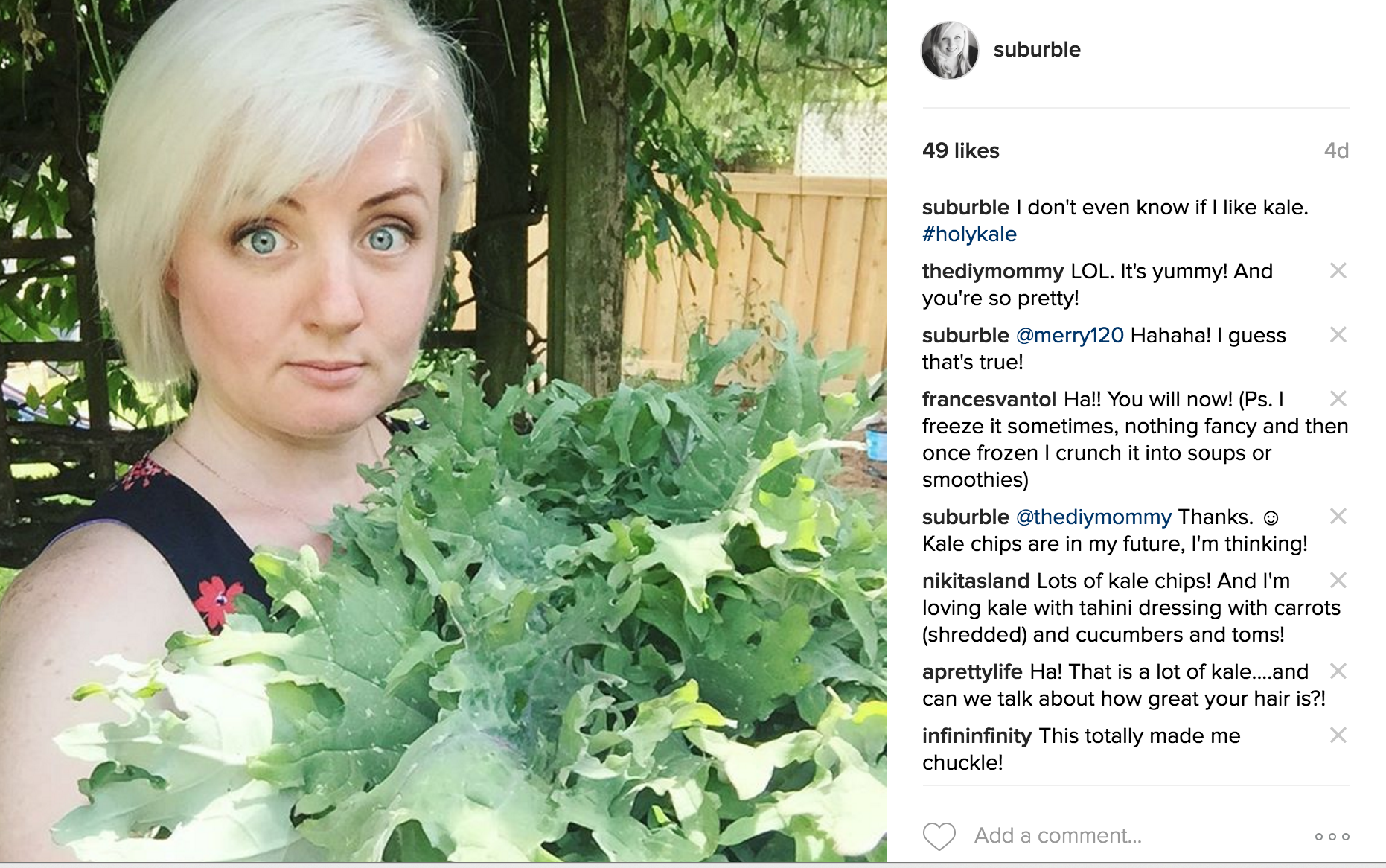 The kale was feeling particularly plentiful this year, and I had to pick it all before the heat made it go bitter. I'm going to have to learn to love this stuff, because it's now all jammed into the freezer, waiting for smoothies of the future.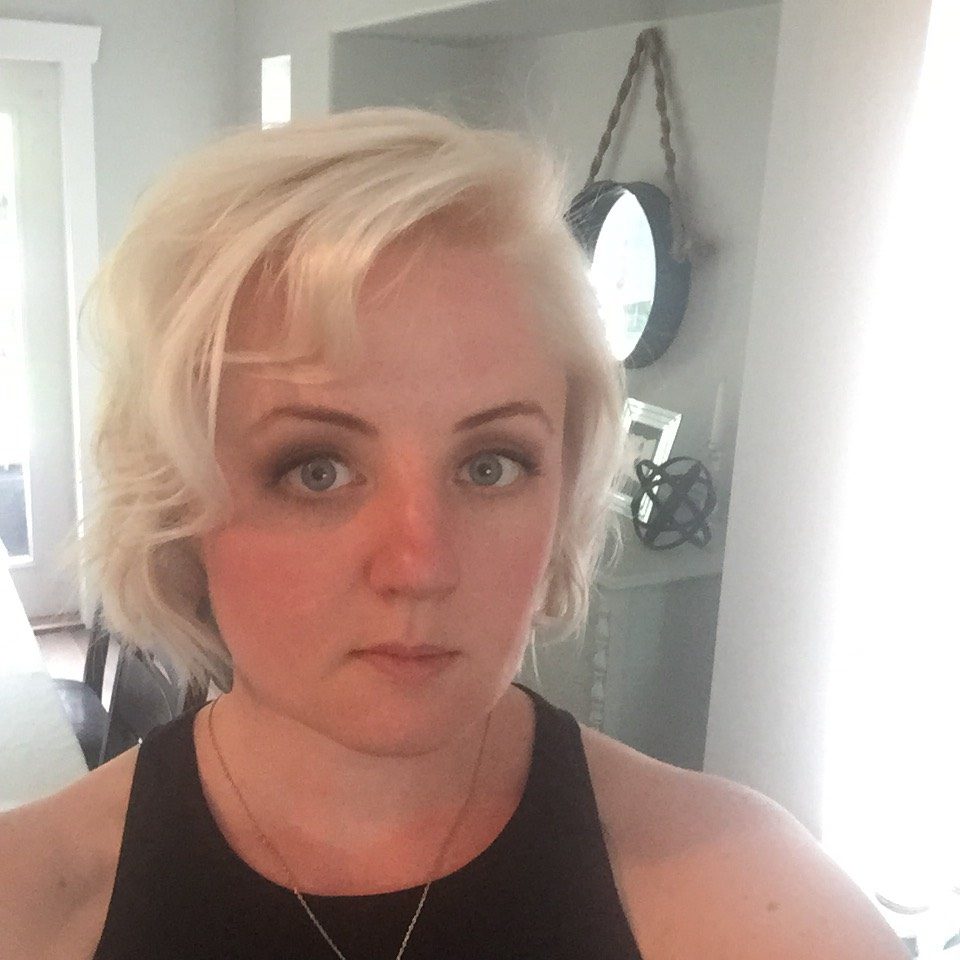 Oh yeah, and I dyed my hair. The colour is called "bleach". I'm loving it, but it does mean that I have to tint my eyebrows lest all of my features dissolve into a pool of pale.
This is me trying out "Breathless Malone" hair… it's also got a touch of "drag queen wig". I'm loving it.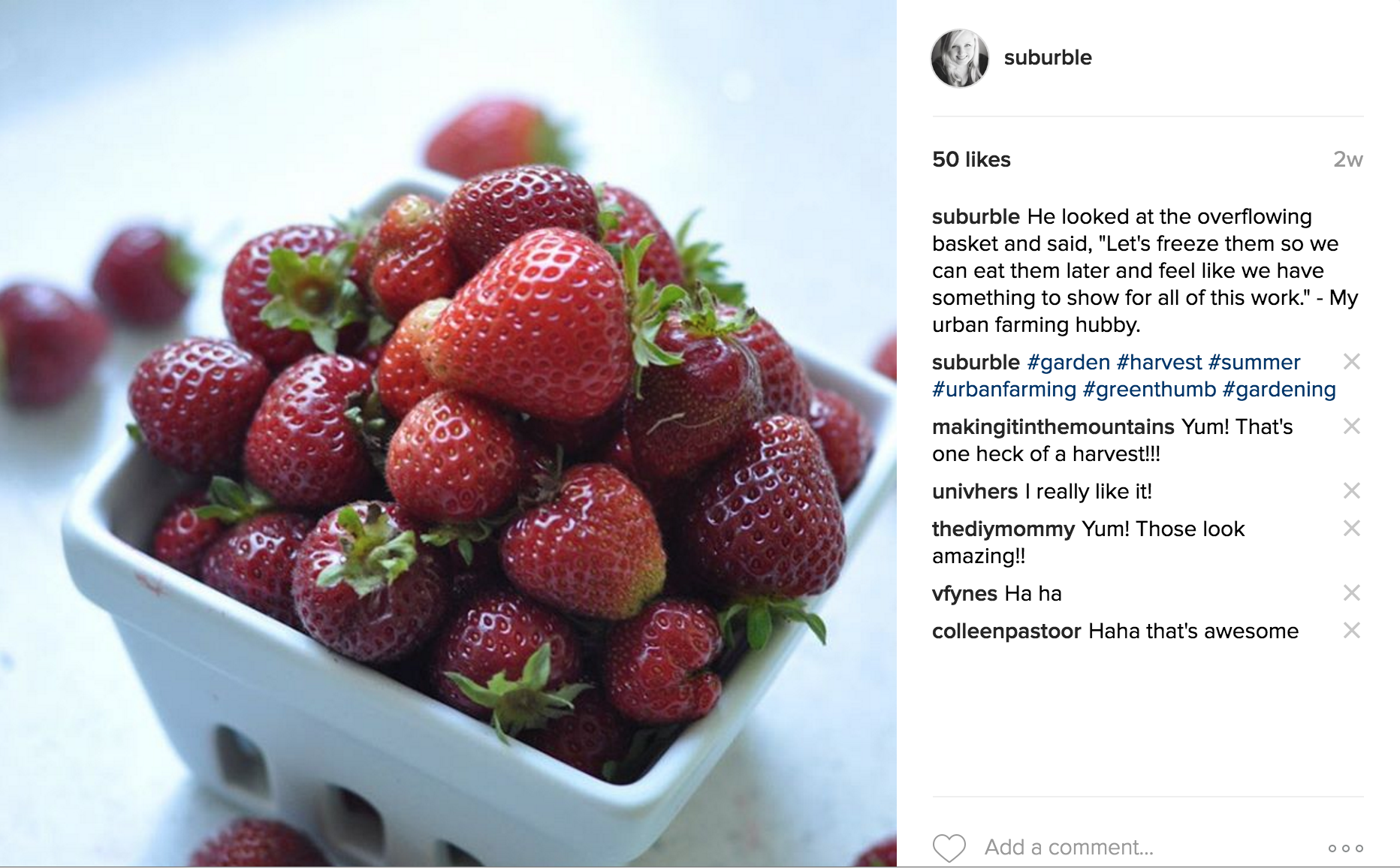 We've been picking strawberries from our June-bearing plants as well. The trouble with June-bearers is that they're a flash in the pan. I've got a whole half of a garden bed dedicated to these guys, and they only make fruit for one month. That's it!
If my everbearing plants were doing better, then I'd say I'm making a switch, but so far, I only have three berries on those plants. Ever-let-down is their new name until they buck up. I put too much expectation on them – I had them shipped to me from an organic farm. You know that they're crumbling under the pressure.
We're only a week and a half away from summer vacation and I cannot wait. I'm sure I'll be singing a different tune when the "I'm Bored" squad starts crowing at me. But now it's time to catch up.
I'm back, baby, and I'm ready to start writing again.