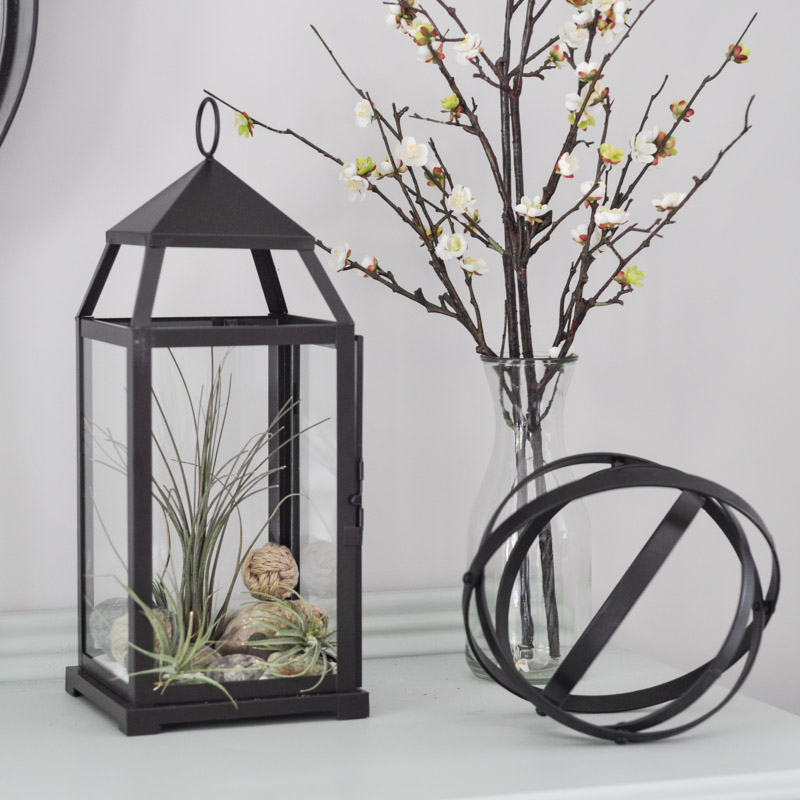 Air plants have always fascinated me. Since I learned that they don't need soil, and basically just take mini-baths every couple of weeks, I've wanted to have some in my home.
Now that summer is here and it's time to finally – FINALLY – take down the reindeer that I've been pretending is an "all year deer", I'm adding some beachy touches around the house.
… and I get to have my air plants!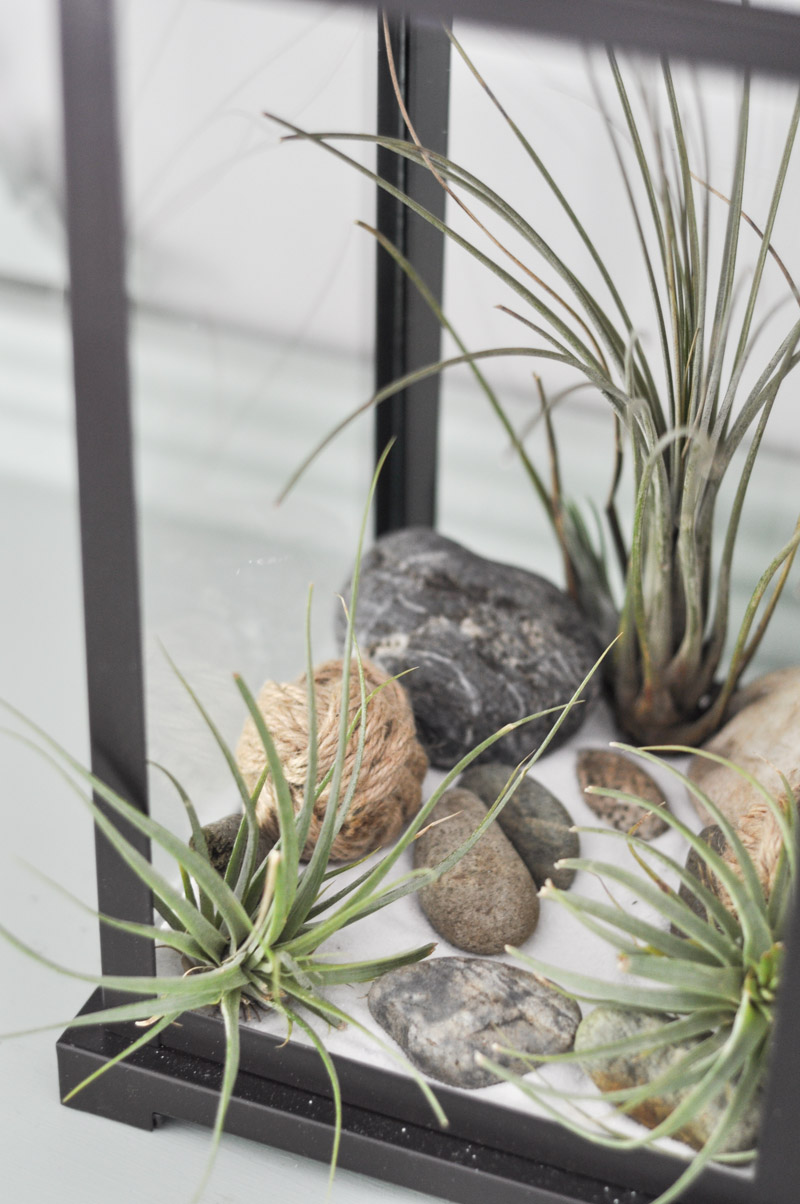 Head to the Darice blog where I'm showing off how Lucy and I quickly created this air plant terrarium from a $15 lantern. I can see this being the jumping off point to many fun projects.
Air plant fairy garden anyone?