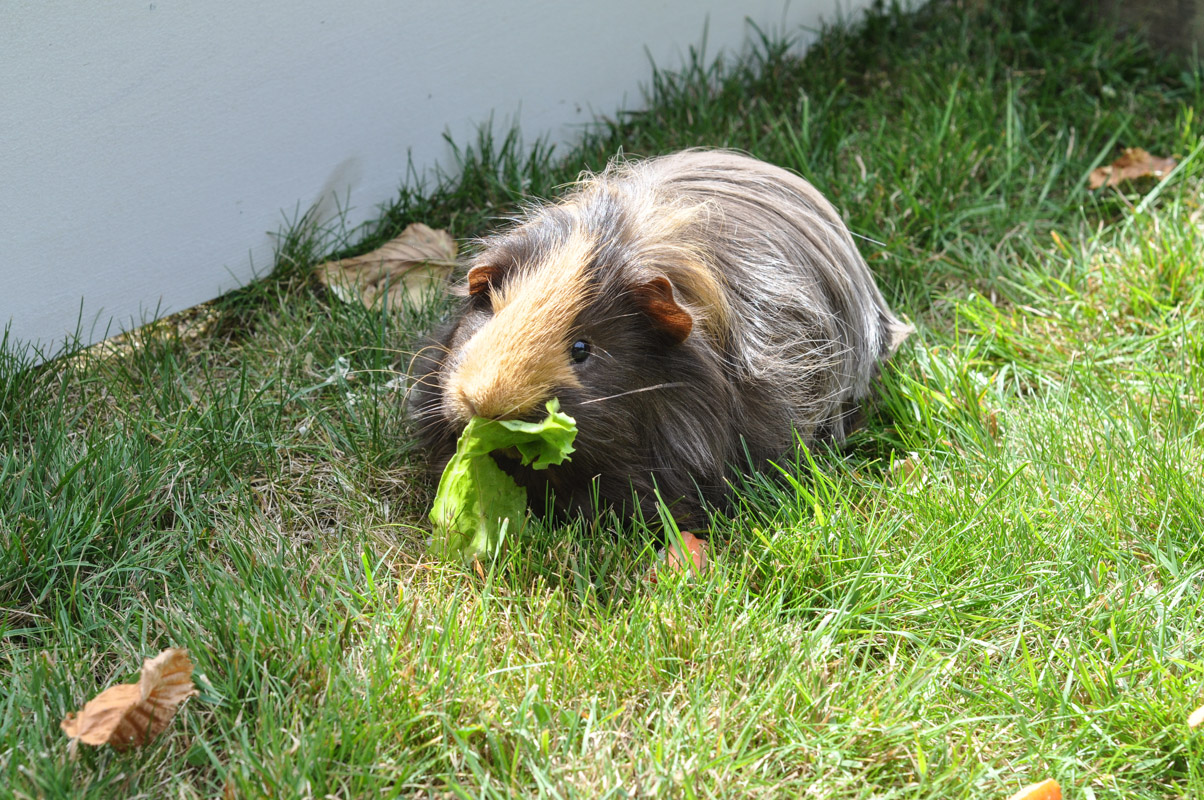 In our household, we are in the middle of a debate.
If you ask the girls, the topic is: bunny or guinea pig? Which one will we adopt into our family?
If you ask Mr. Suburble, the topic is, "How on earth do I convince everyone that we don't need ANY animals?"
Oh, Mr. Suburble. You're outvoted every time, mister.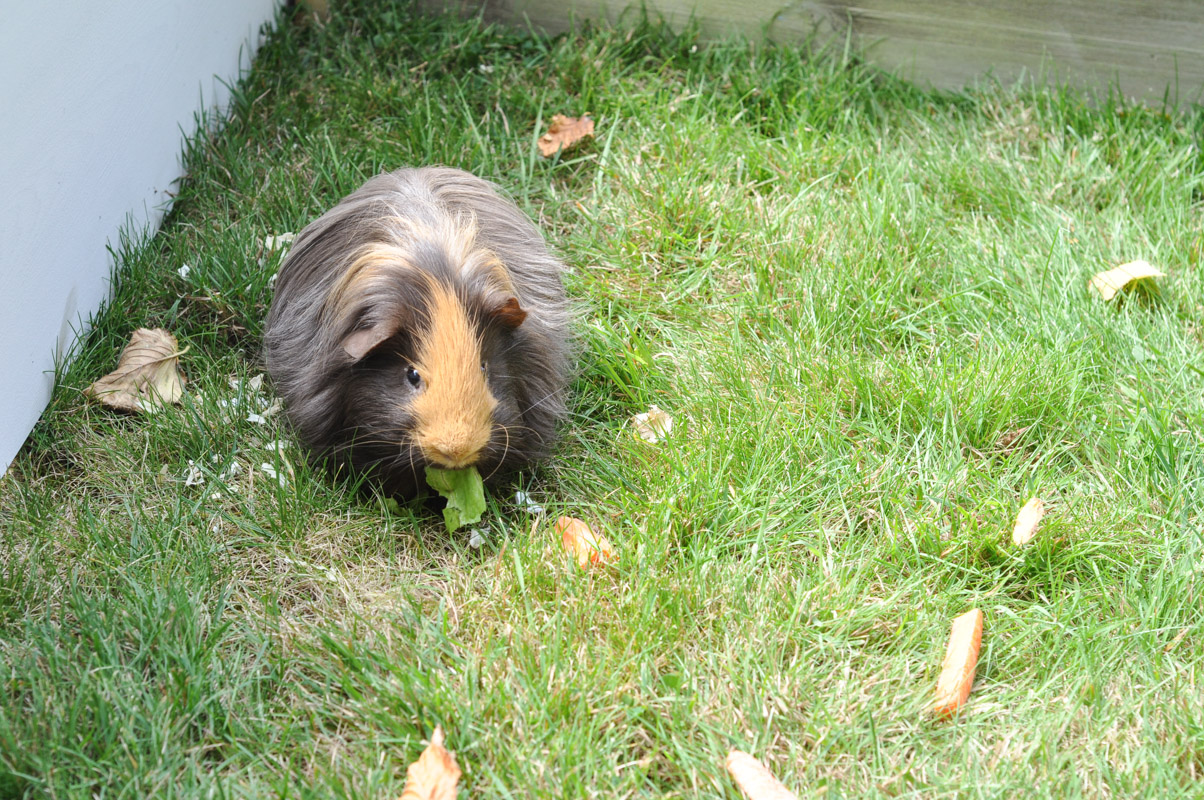 Over this past weekend, we borrowed Felix – a friend's Abyssinian guinea pig. He is typically a classroom pet, so he's accustomed to being handled by little hands. He was also our literal "guinea pig"; I was investigating a few pet-related responses from our kiddos before I invested hundreds in small house-rodents and all of their accessories.
The first response was a physical one: allergies
My kids are already Hayfever Harriets, and every time the wind blows some pollen past their faces, their eyes puff up in response. I didn't know what hay, and wood chips, and long-haired piggies would do to their sensitive dispositions.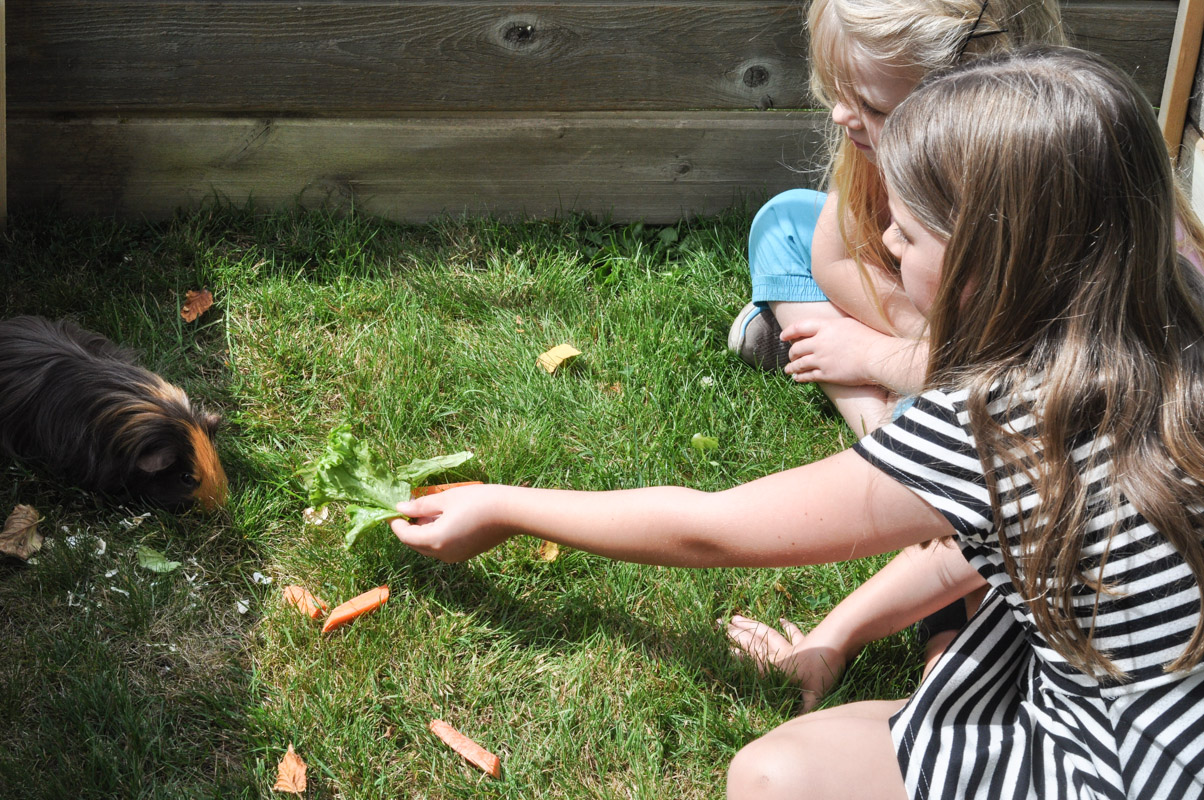 Thankfully, though, they didn't have a reaction to the piggy being in the house, nor petting or being around him.
I was shocked, to be honest.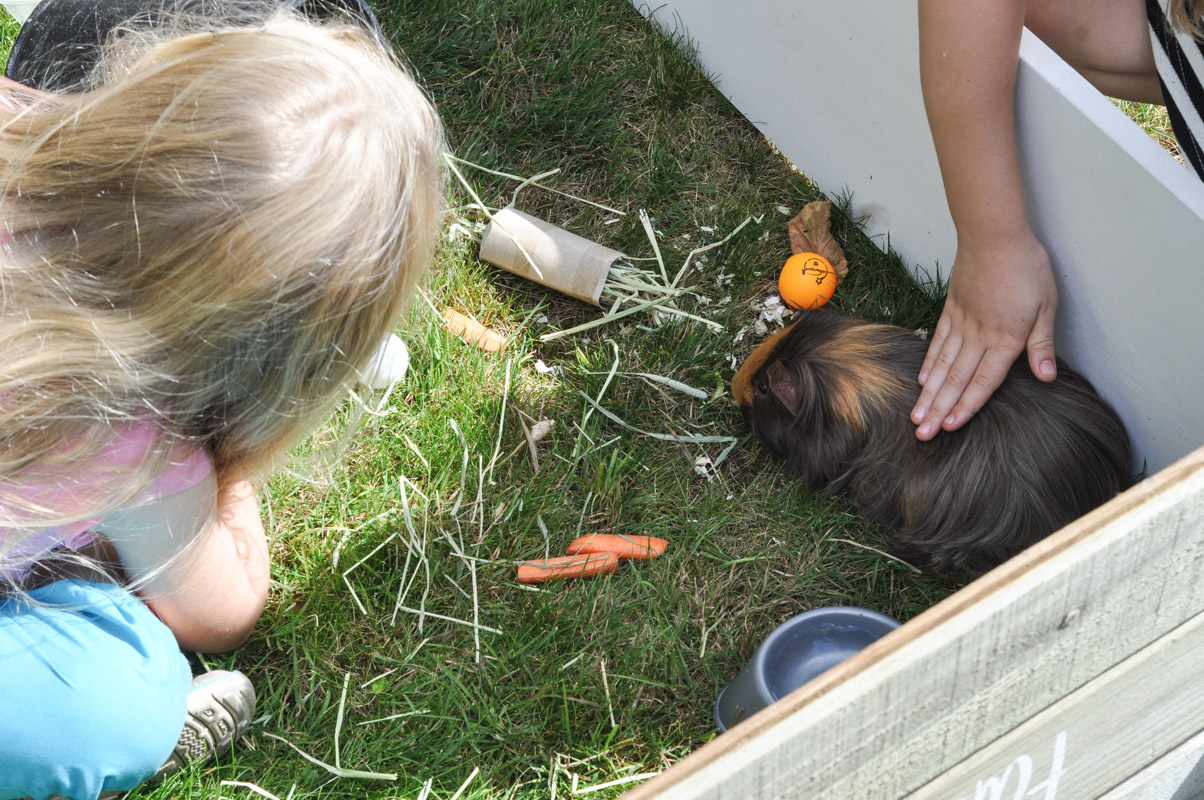 The second response I was looking for was interest.
Were they going to care about a guinea pig after day one? Or day two? What would happen if the guinea pig moved suddenly and scared the crap out of them? Would they be scarred for life?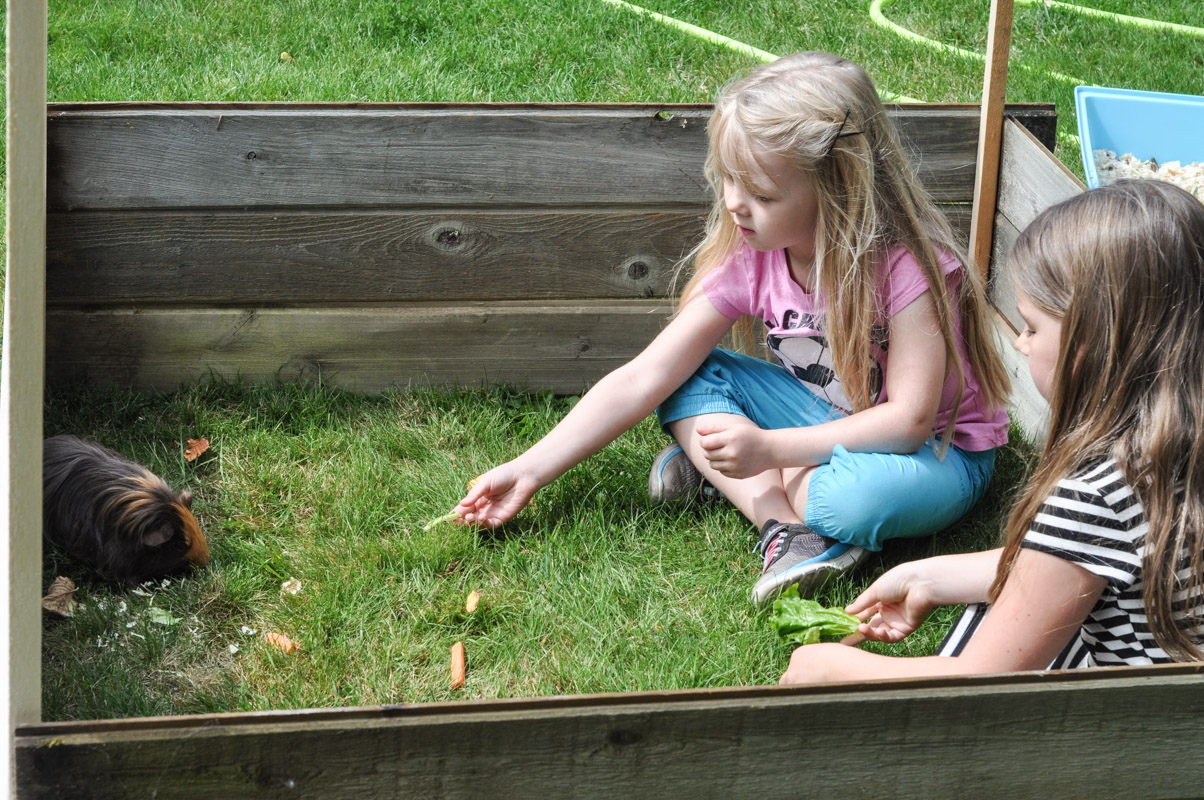 Mr. Suburble whipped up this hilarious "piggy pen" out of lumber scraps and bean poles in the yard, and we let Felix forage.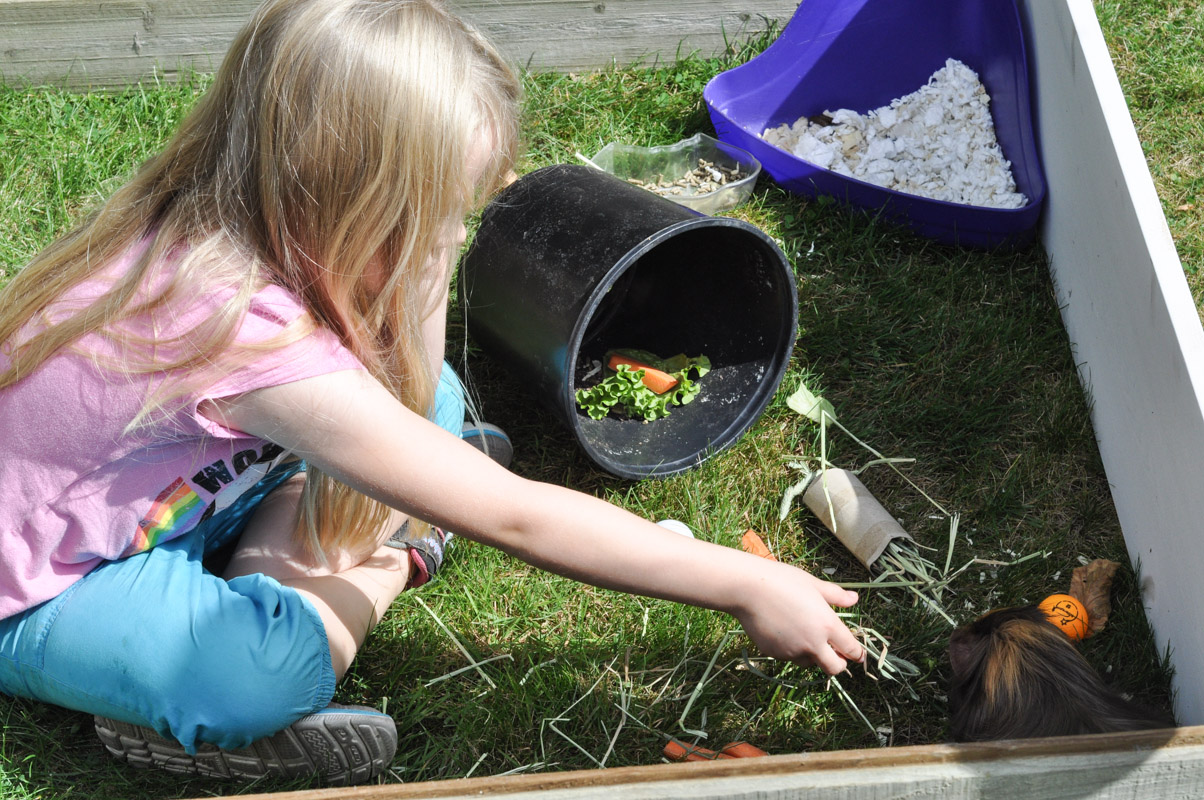 Lucy, who was the biggest supporter of The Suburbles Get a Guinea Pig Project, spent the most time with Felix in his pen. She created little hidey-holes out of plant pots, and offered him fresh veg and a ping pong ball to play with (hey, Google said he might like it).
She even held him. If you knew my kids with animals, you would recognize that this is momentous.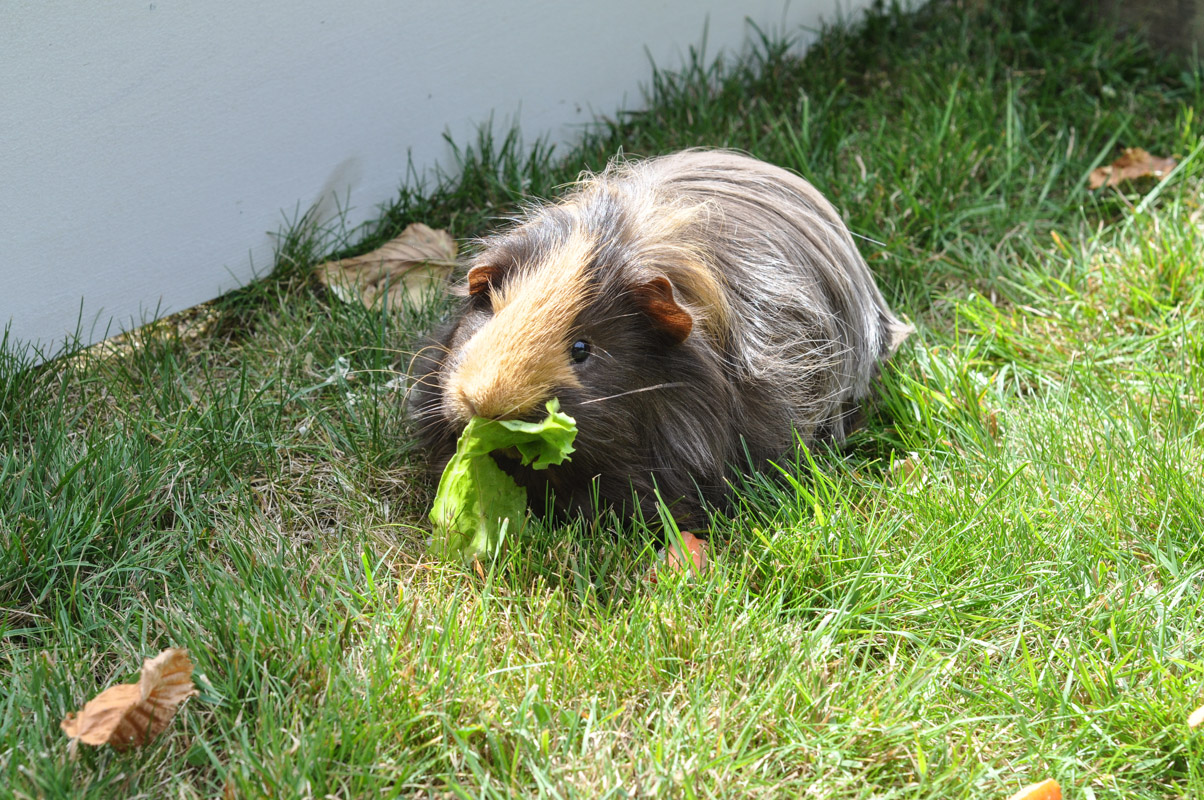 Felix goes home today, and our family has some chatting to do. Will we invite a piggy to live with us? Or will we simply be borrowers?
The debate continues on: guinea pig or rabbit? (or neither)?
And most importantly: WHY!?!?