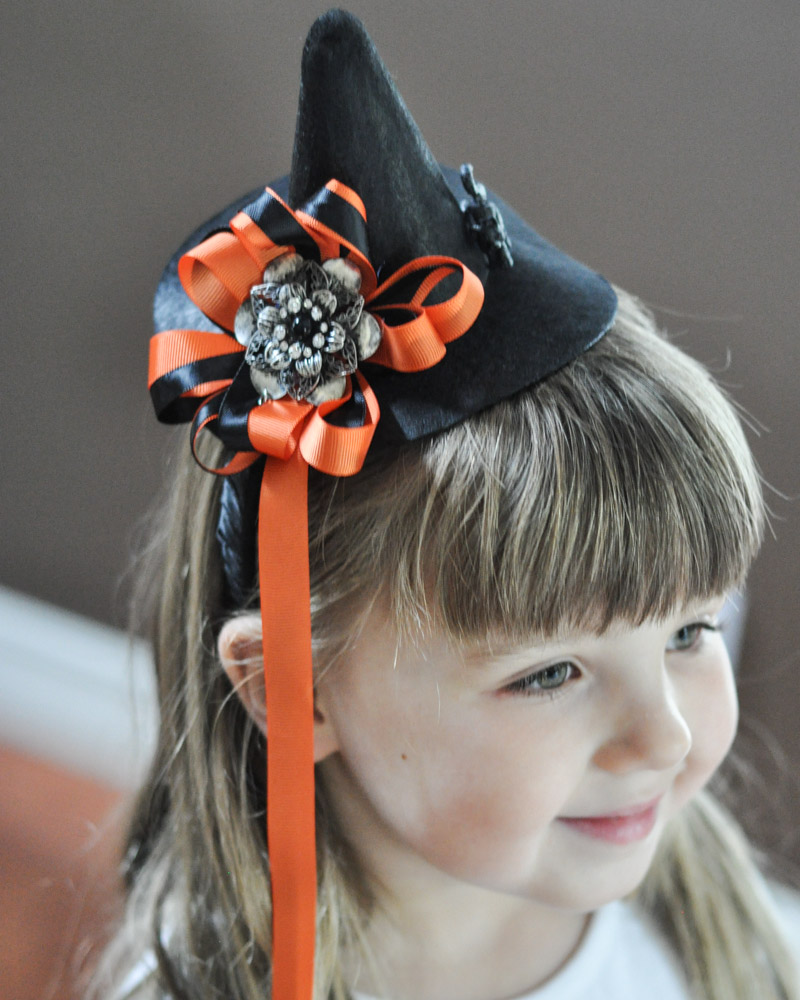 Lila and I originally worked on this project over two years ago. Two years! Holy dinah. That makes me realize that I've been doing this blogging gig for a heck of a lot longer than it feels like.
While August might seem a bit early to talk about Halloween planning, it's not for our family. We have a tradition of heading to a local campground for "Halloween in August" – where the campground transforms into Halloween Night and everyone decorates their campsites and their children in spooky and/or Elsa-related decorations.
I'll admit, I actually prefer the campground-version of Halloween more than the real deal. I know! Isn't it sacrilege!?!?
I think it's because the kids trick-or-treat in the daylight, and there are throngs of children running up and down the dirt roads in between campsites. I've already got a small collection of Halloween decorations that I will be putting up in my campsite.
I know. I have a problem.
But this headband is great for a quick costume for a child or an adult. Just a few supplies are needed: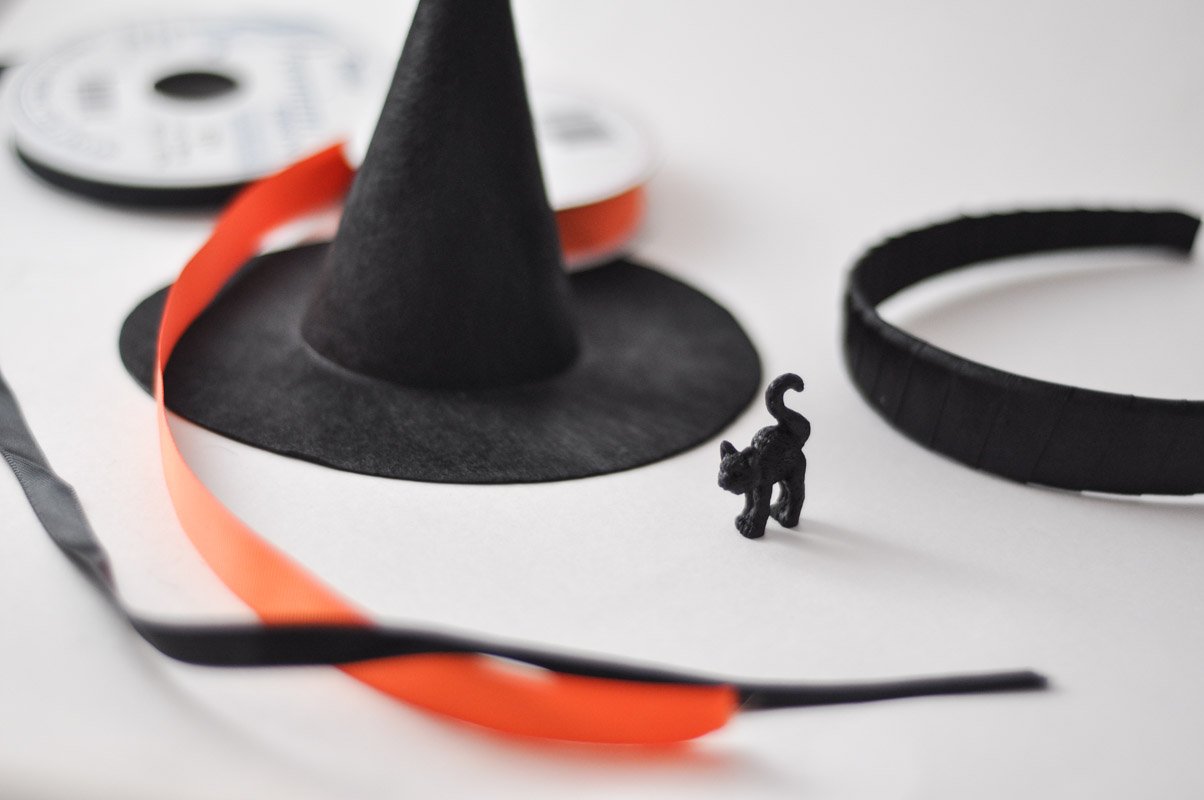 You will need:
A small black witches' hat
Orange and black ribbon
A brooch/jewel
A headband
Hot glue sticks and a glue gun
A stapler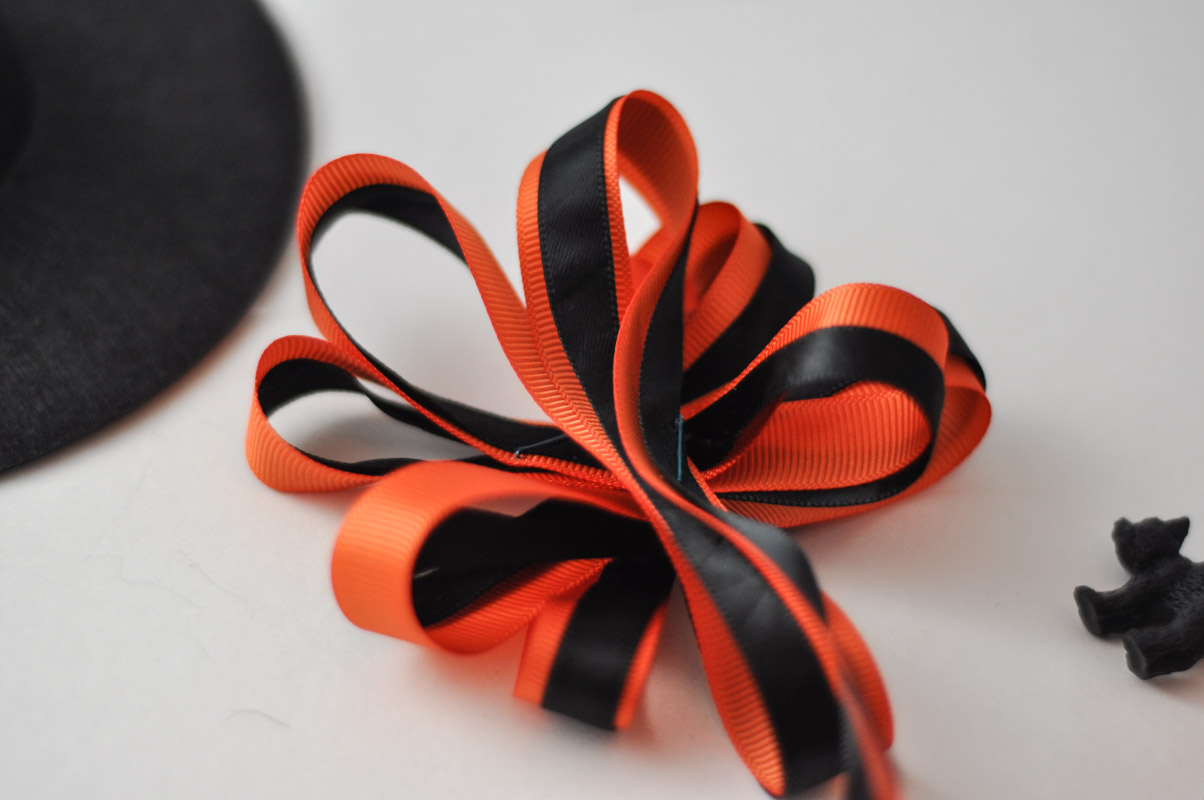 This is my very professional way to make a bow: arrange it in your hands with all of the fancy loops that you like, and then staple the center.
Hey, if it works for the Christmas bow people, it works for me!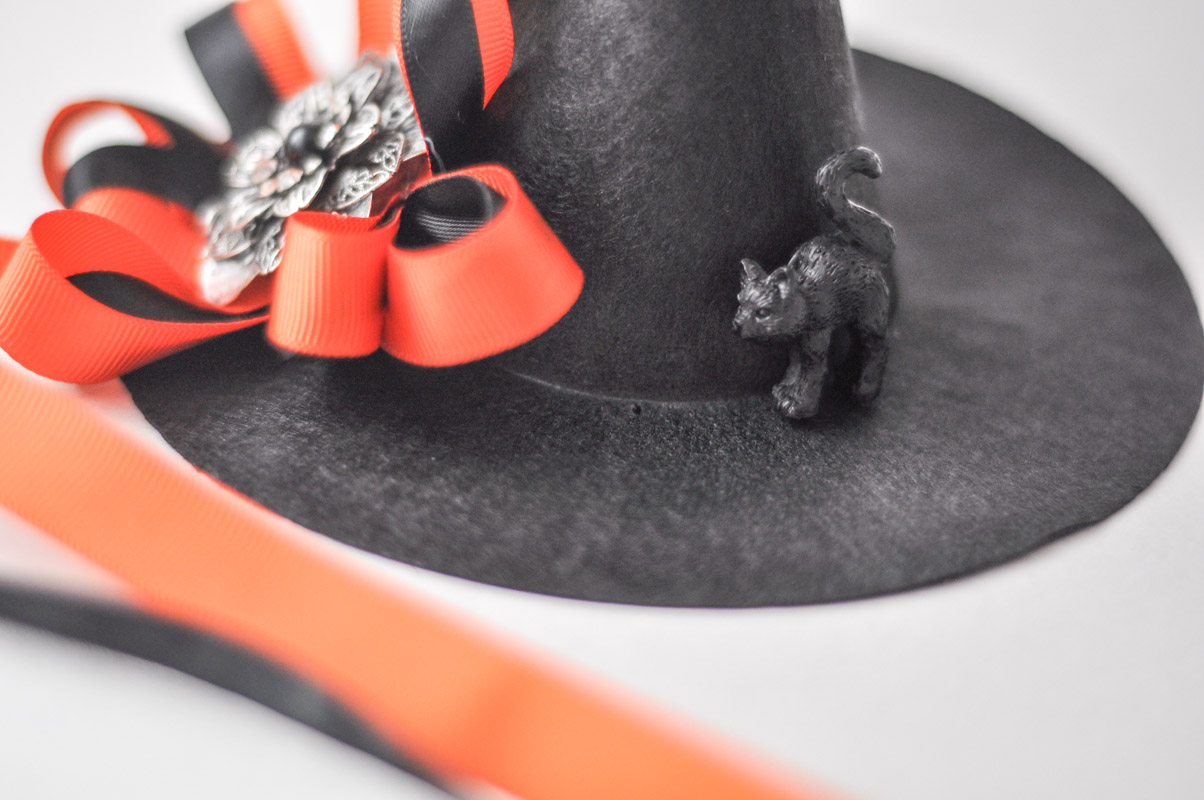 We glued the bow to the hat and then finished it off with a fancy (and Halloween-esque) brooch. Lila thought it would be neat to hide a little black cat on the hat as well.
We glued the hat to the headband and…..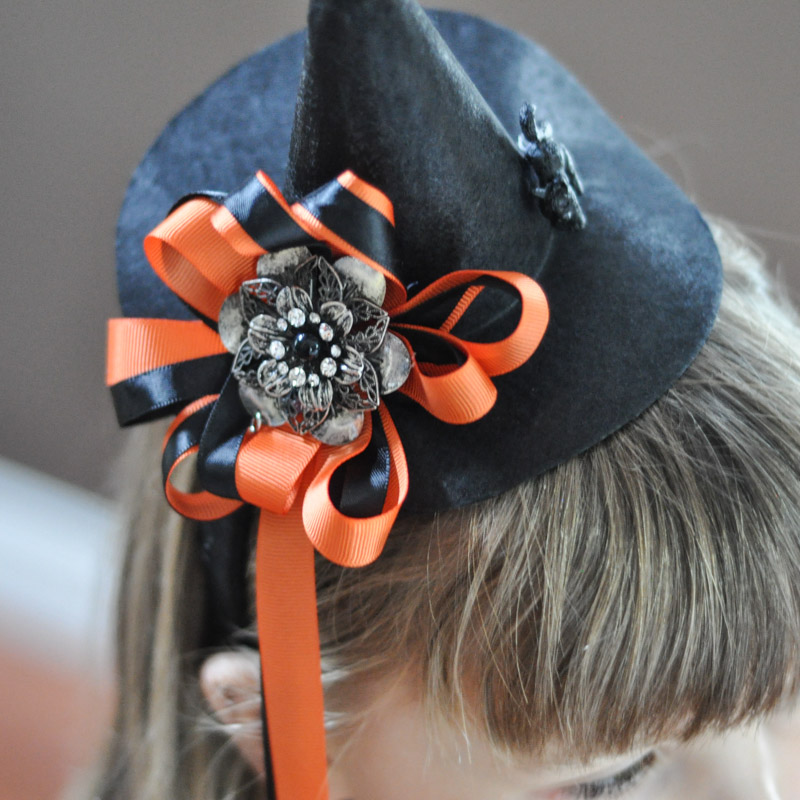 Voila! We were finished!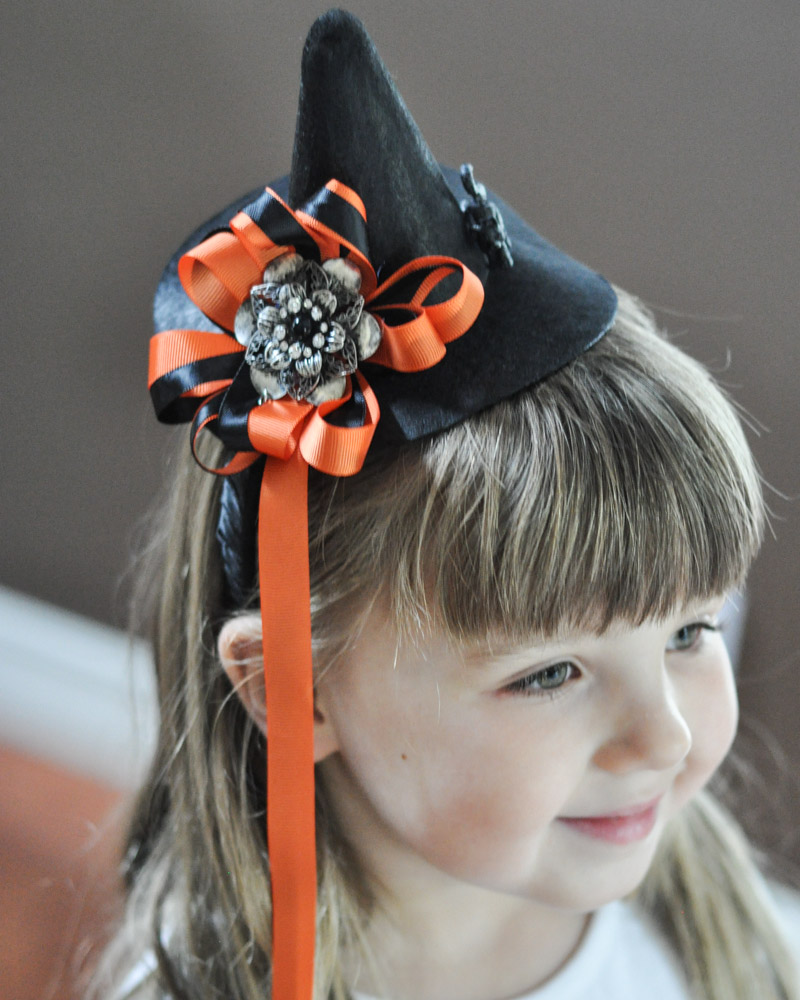 This project is easily colour-coordinated to the chosen witches' attire (whether it's a green or purple skirt, etc) and it can also be worn on a witch or warlocks' head that is escorting the children around the block.
I've been a witch for Halloween for the past three years, I think. But it's because I look good in hats.
It has nothing to do with my personality.