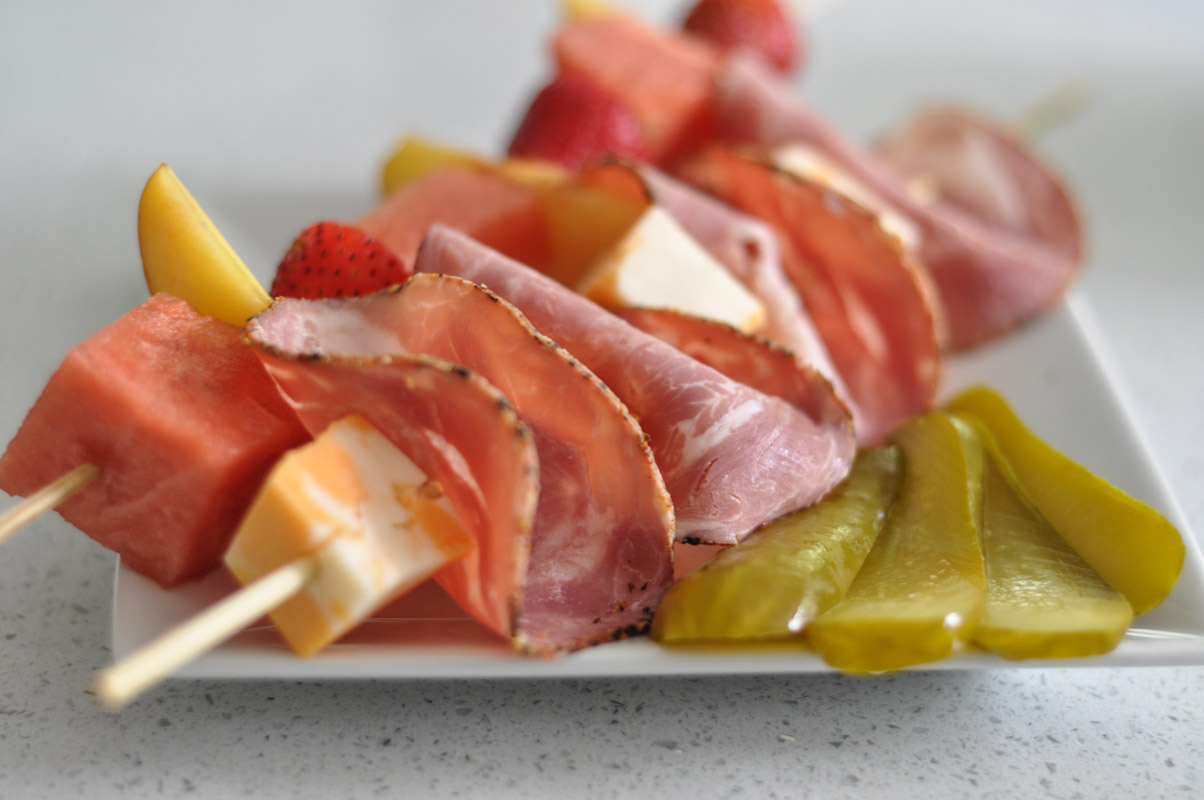 When I was in the third grade, I ate a cheese sandwich every. single. day.
When it came to what was in my lunch box, I was extremely easy child to please, apparently. And because the Laws of Parenting work in mysterious ways, it makes sense that my offspring would be the complete opposite of their mother. They both turn their noses up at any sort of sandwich in their lunches. Most days, I have to come up with lunch ideas that don't involve bread.
As a Chatelaine magazine Taster & Tester, I have been given some fun ingredients to play with while brainstorming sandwich-less lunch ideas for the upcoming school year.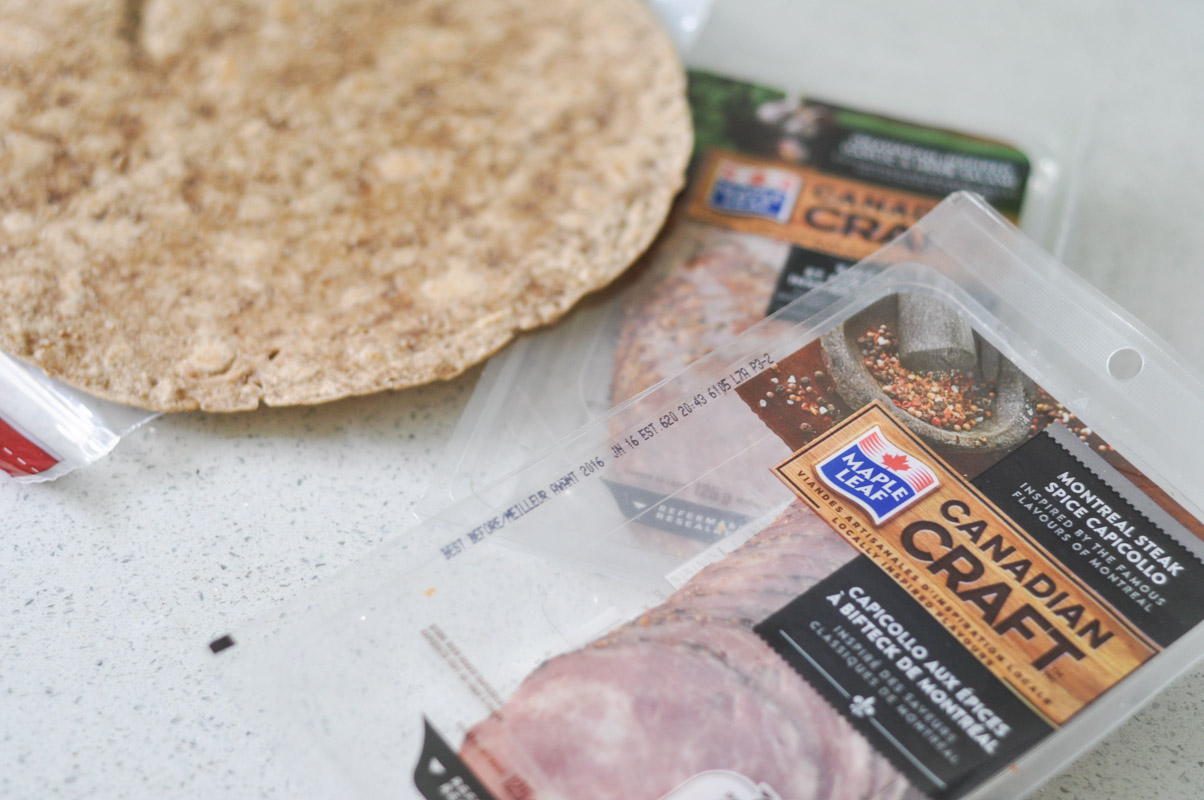 Maple Leaf Canadian Craft deli meats and Western Family New York Style Rye and Purple Wheat, Kale and Quinoa wraps are both easily found in the aisles of our local Save-On-Foods. I've already waxed poetic about how much I love the online delivery options that Save-On has, and all of these products are included on their online shopping lists. All of these fabulous ingredients showed up at my door with a smiling driver behind them.
I talk about it a lot, I know. But groceries appearing like magic at your front step is a beautiful thing.
Okay, back to lunches. When this school year ended, most of my mom-friends sighed with happiness and declared, "No more lunches for a whole two months!"
Why do we dread lunches so much? Is it because most children, like mine, rally against the cheese sandwich? Is it because we're tapped out of ideas?
I thought of all of my favourite lunches over the years and I got to work.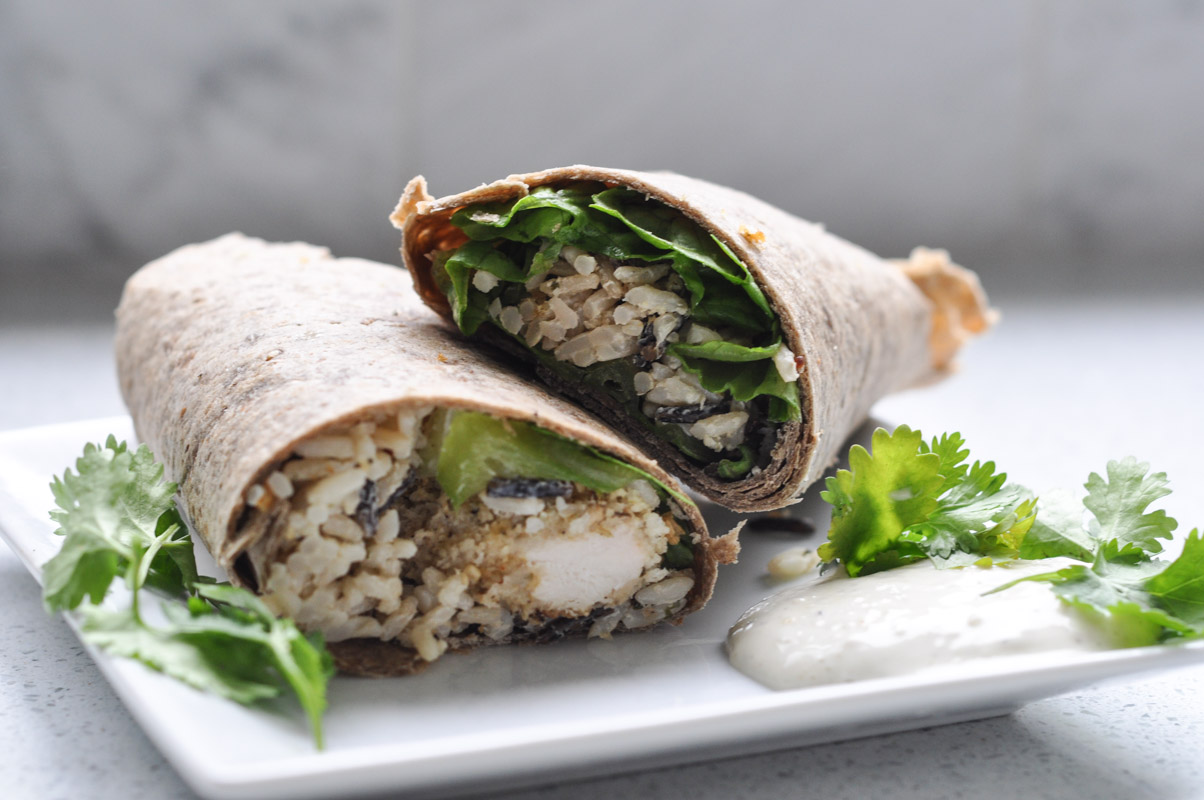 My go-to lunch idea – for both me and my family – is always trying to use up leftovers in an interesting way. Wraps are a great way to reinvent the extra rice, meat, noodles, sauces and veggies that are left over from a meal. Add some lettuce and tomato, or some slices of sharp cheddar, and suddenly the chicken and rice from last night is given a new life.
Dipping sauces – such as sweet thai chilli or tzatziki – can also completely change the tastes of your "leftover wrap".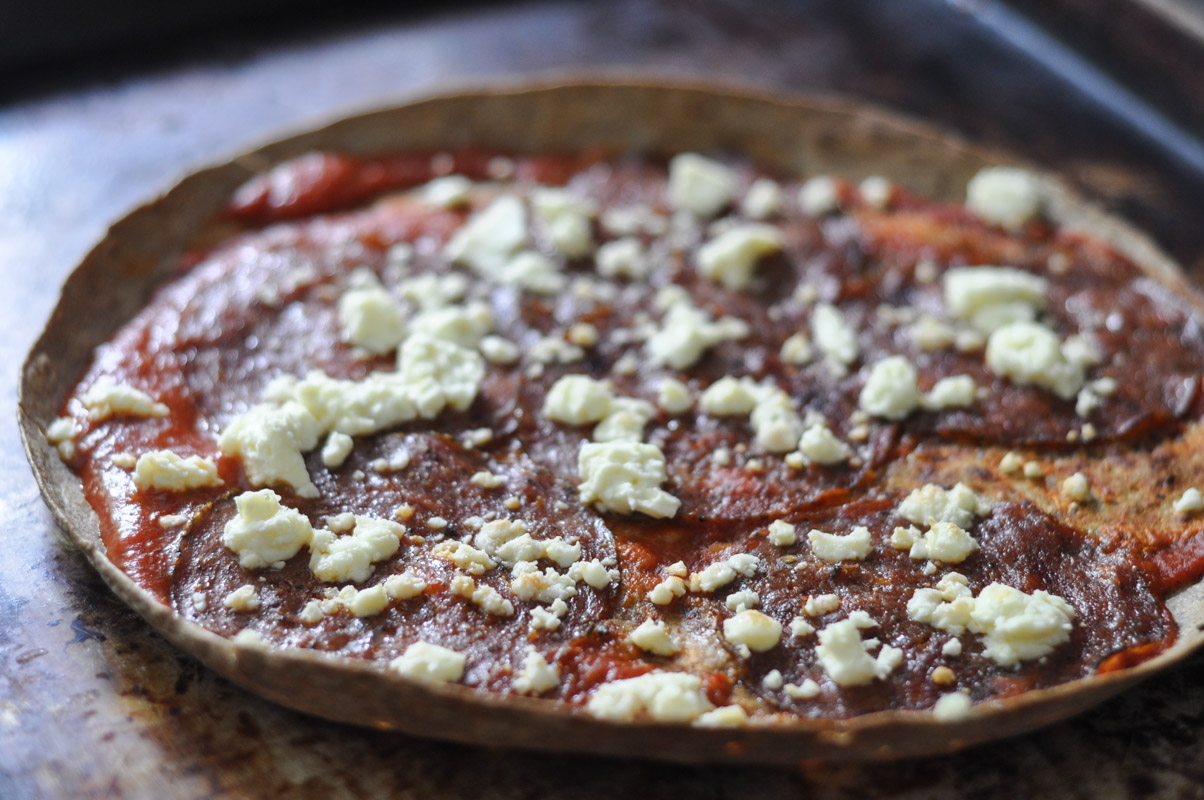 Another great wrap-staple is the quesadilla. Hot or cold, these are easy to pack and can be personalized to your – or your kiddo's – tastes.
For this pizza-themed quesadilla, I spread some tomato sauce, Canadian Craft salami, and some feta cheese across my New York Style Rye wrap. I popped it under the broiler for about 4 minutes until the cheese was melted and then when I took it out of the oven, I quickly folded the wrap over on itself. Using a pizza cutter, I sliced the quesadilla into three cheesy-triangles.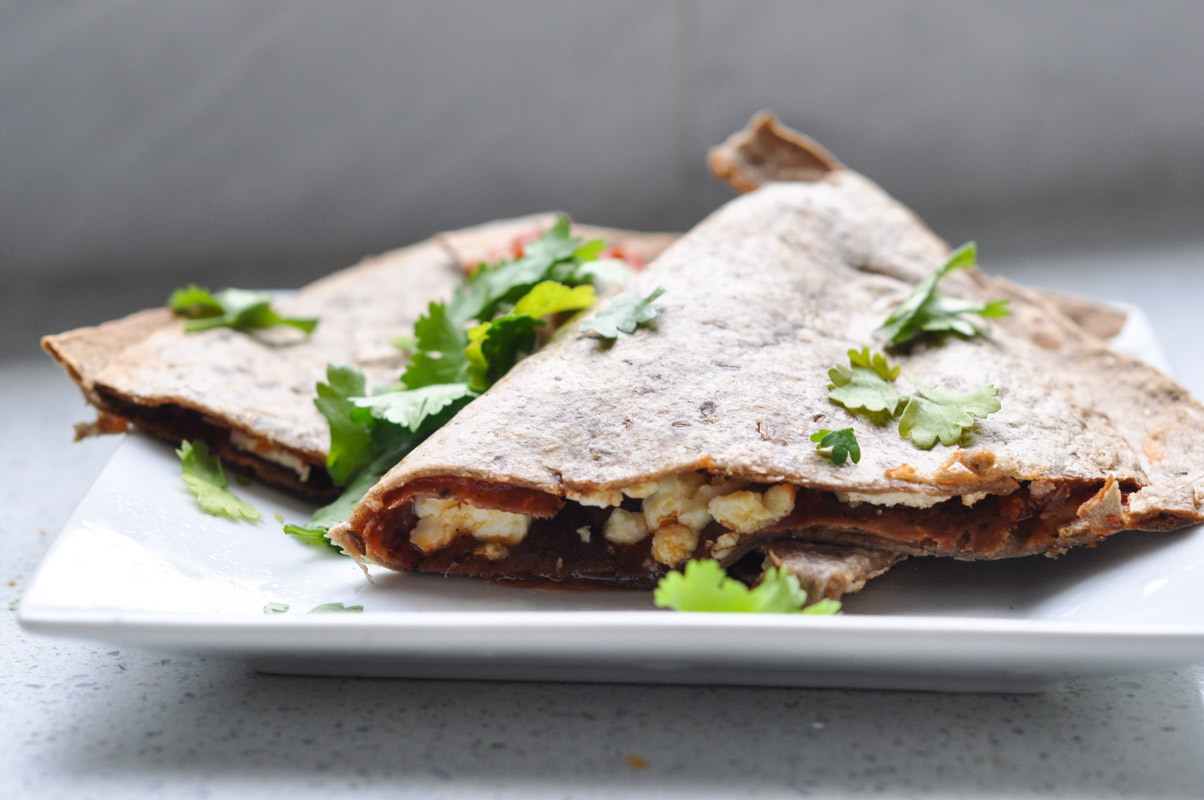 This dish can be packed into a school lunch as a cold side, or into a work-lunch with the anticipation of a quick warm up in the toaster oven or microwave.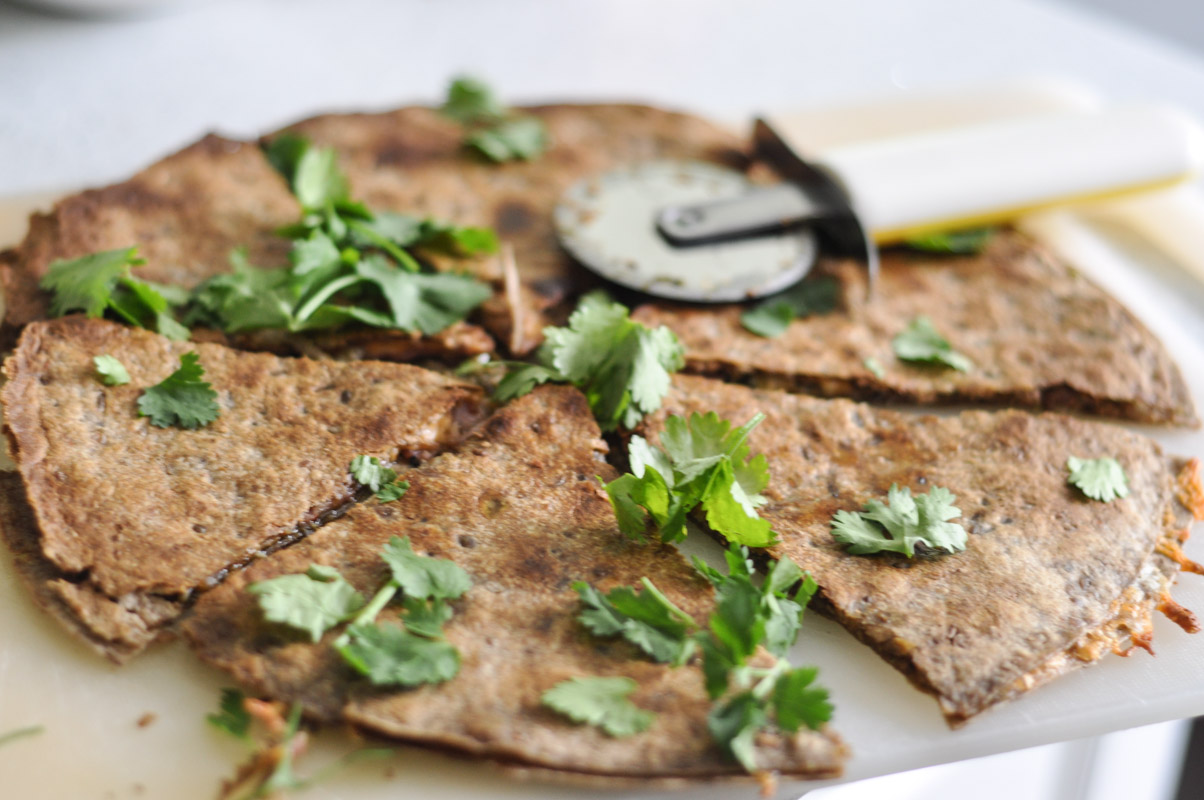 You'll notice that I love the addition of cilantro to everything. Not only does it add a fresh taste that I can't get enough of, but when you're packing lunches – whether it's for yourself or for your kids or spouse, it shows just a bit of extra attention to the dish. It elevates your meal from "ho-hum" to "Whoa. There's garnish on my lunch!?!?"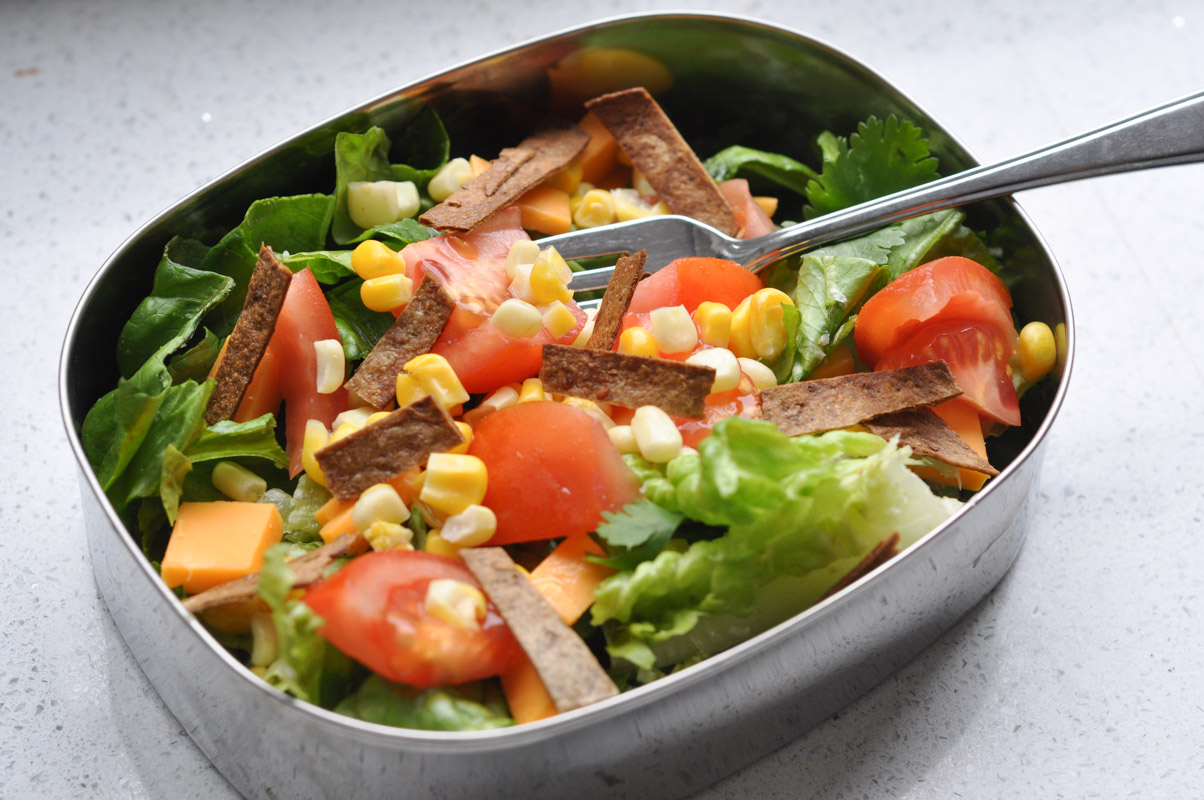 If you've already got the broiler going for your quesadillas, consider spreading some olive oil on either side of a wrap, slicing it into thin strips and then placing them on a pan under the broiler for about 5 minutes. With a bit of salt and pepper, a Purple What, Kale and Quinoa wrap will become crunchy tortilla strips for a lunchtime salad.
I don't know if I'm the only one, but unless they're very hearty, salads can sometimes leave me feeling a bit unsatisfied at lunch, Adding that crunch to your meal not only adds interest, but it also satisfies that craving for texture.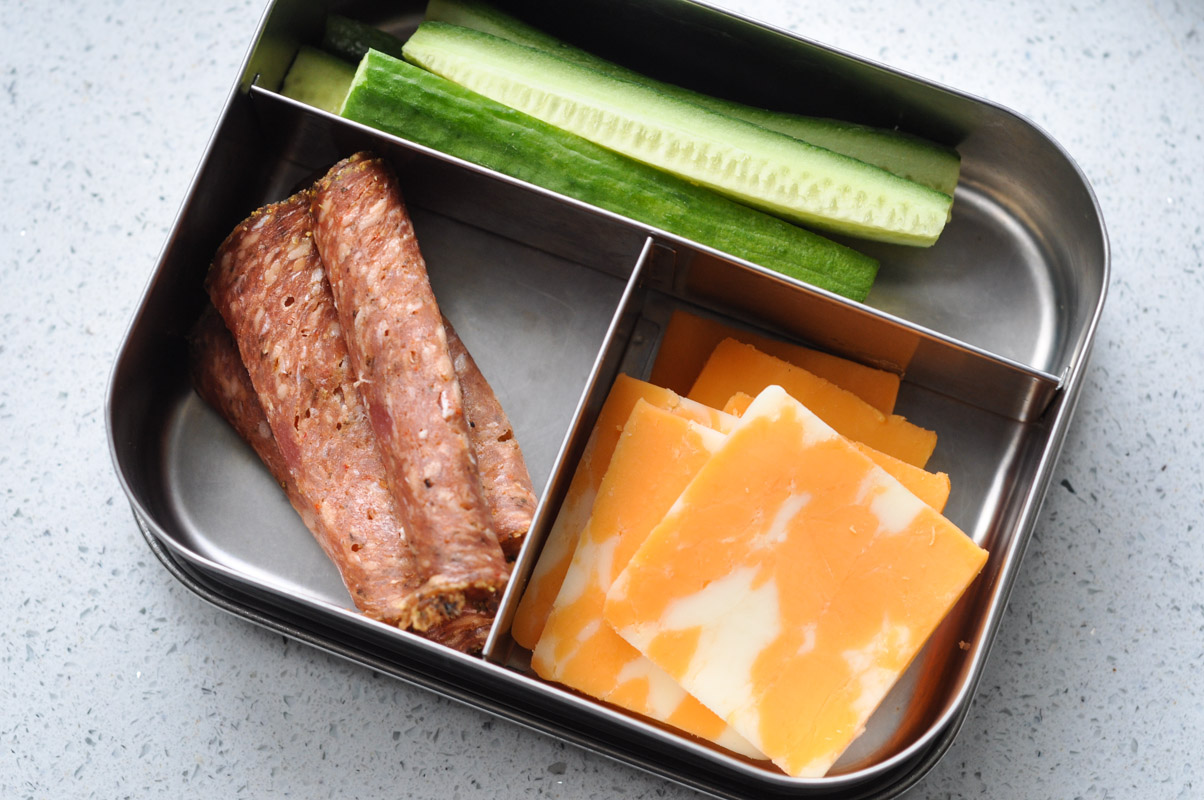 Speaking of variety, bento box-style lunches have become a staple in our girls' lunch boxes. I love how the little compartments allow me to add just a little bit of something – whether it's deli meat rolls, cheeses, fruits, berries, pretzels – the list goes on.
Finger food can be a great way to present a lunch. Instead of worrying about creating one big meal, a selection of nibbles can become a meal. For my non-sandwich eaters, I find that this is the best way to get them to actually eat something during the day.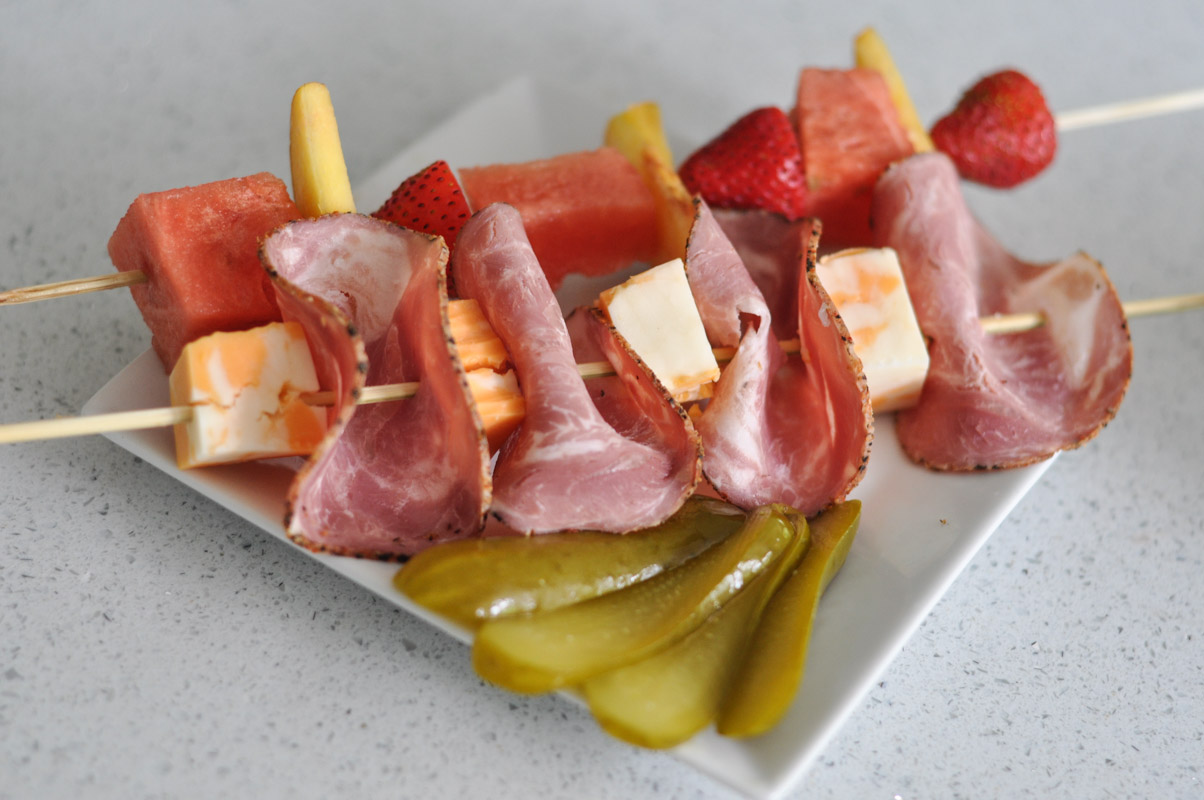 And finally, this idea was the biggest hit in our house – and is probably my favourite, too. The lunch-kabob.
It's a universal truth that food is better when it's on a stick. These deli-style meat-and-cheese kabobs with the Montreal Capicollo and marble cheddar were quickly snatched up by my eldest. Typically timid about new meats, she was taken by the whole "food on a stick" angle and walked away, snacking on the protein-filled lunch.
My youngest was much more smitten with the fruit kabob. Easily changed up with the seasons, a fruit kabob is not only a hit at parties, but it can be in the lunch bag too. Melon, strawberries, apples, and more. If it fits on a stick, it can go in a lunch.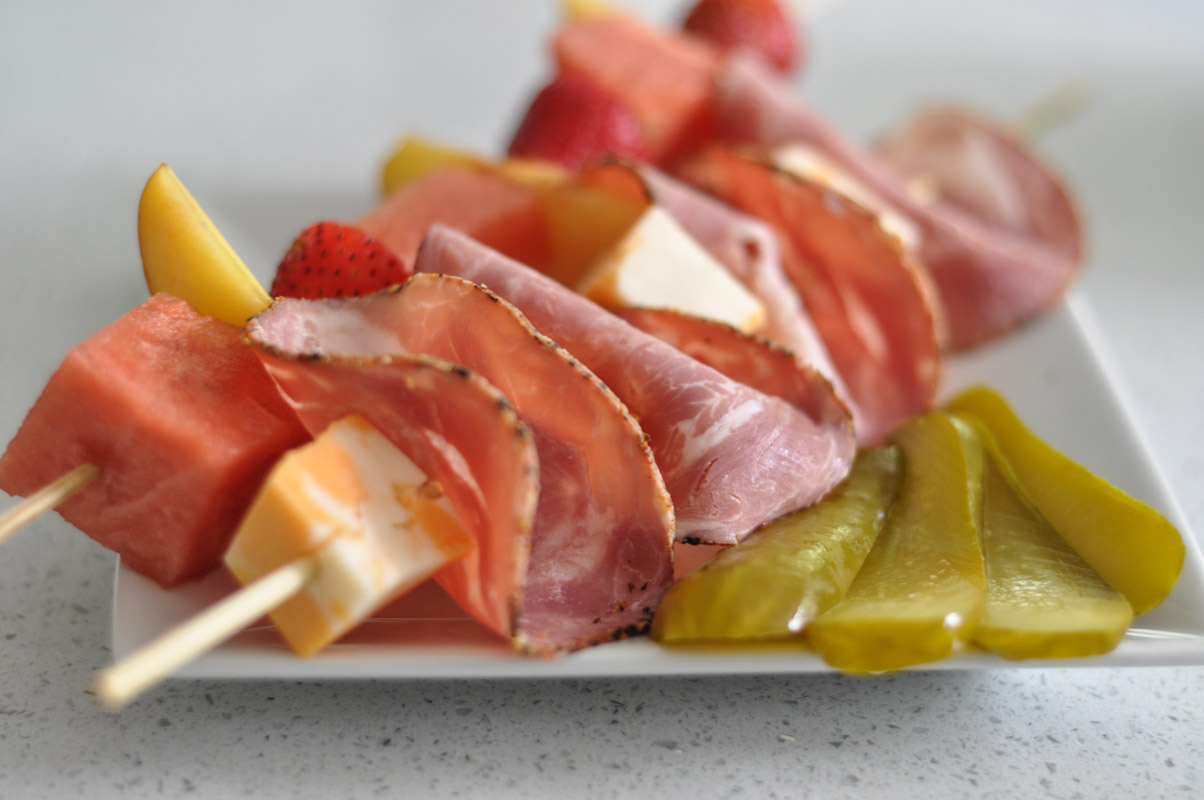 Lunch doesn't have to be boring, and it doesn't have to involve bread. There are so many ways to jazz up the noon hour with interesting and creative meal ideas. Can you wrap it up? Put it on a stick? Or sprinkle it on a salad?
There are many ways to add colour and interest to food. Sometimes you just have to think outside of the bread box!