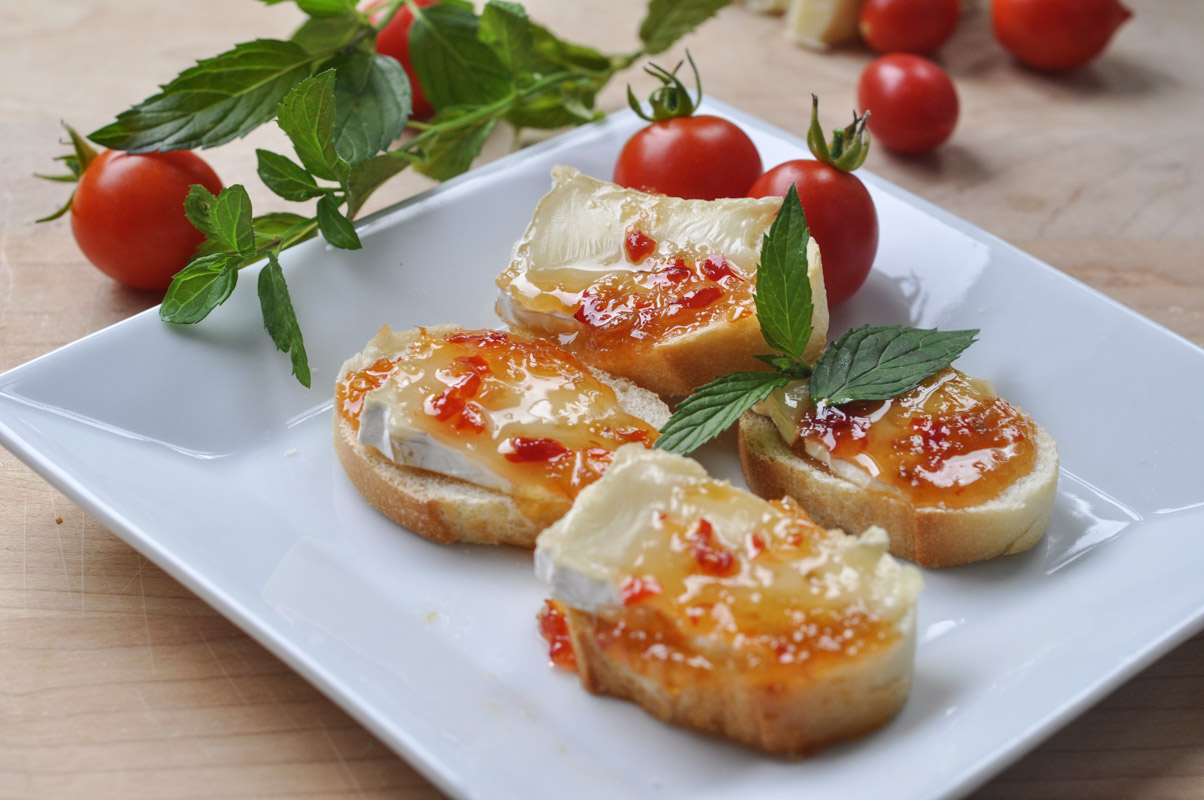 Well…. summer is putting on its slippers. Fall is starting to wake up and get ready for sweaters and warm drinks and spicy appies.
While I do love the carefree days of July and August, there's something about the delicious spiciness of Autumn days. Comfort foods are always welcome in our house.
During our last month of The Cultured Kitchen challenges, we were inspired to create sweet and spicy nibbles to add to our repertoire. I grabbed a bottle of Blue Dragon Sweet Chilli Dipping Sauce (my absolute favourite, you guys know that) and a jar of Patak's Major Grey Chutney, my favourites of all of the chutneys.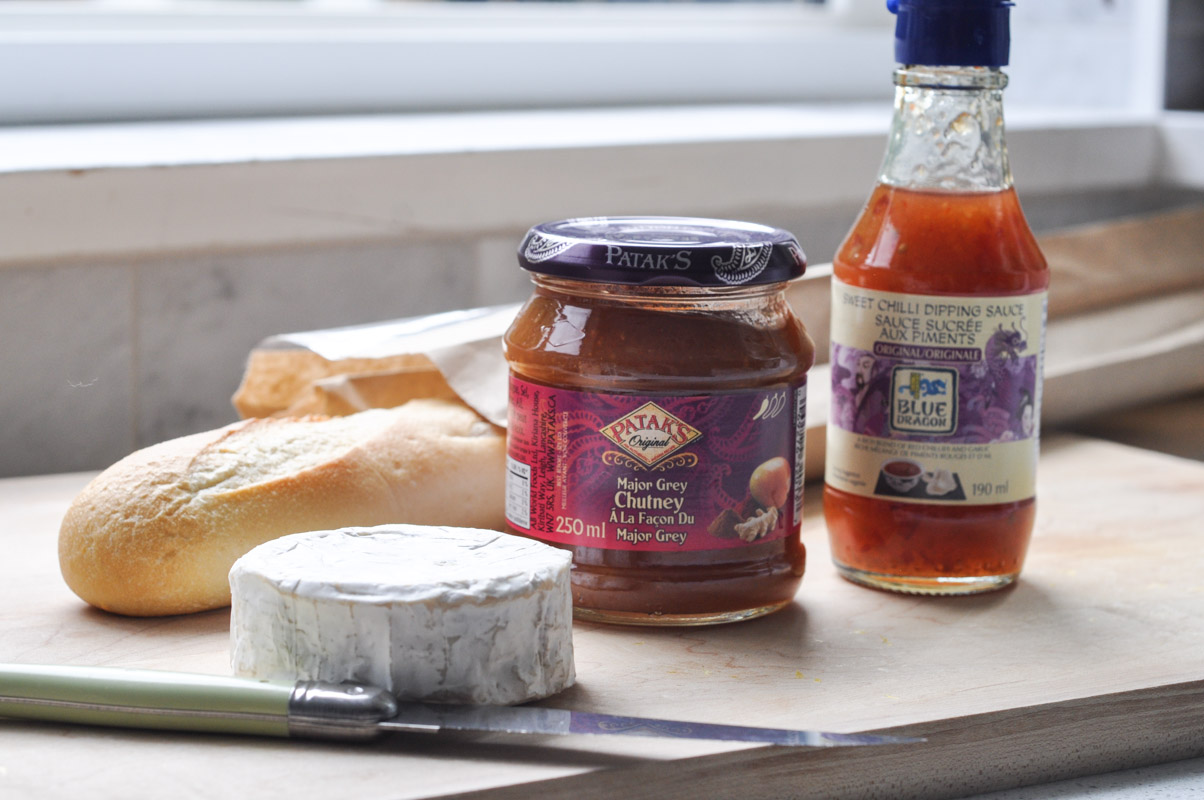 Because we're talking comfort food in the fall, bread and cheese immediately came to mind. What's more delicious than warm, melty cheese with a sweet and tangy sauce on top?
Sweet and Spicy Brie Bites
Ingredients
A baguette, sliced into thin slices
Jar of Blue Dragon Sweet Thai Chilli Sauce
Jar of Pataks Major Grey Chutney
Pkg frozen tart shells
Wheel of brie
Sprigs of mint (optional)
Instructions
Preheat the oven to 375
Bake frozen tart shells according to directions (mine said 14 minutes)
On a baking sheet lined with parchment paper, spread out slices of baguette
Add a thin triangle of brie to each piece of bread and top with Sweet Chilli Dipping Sauce
When shells are done, remove from oven and add a wedge of brie to each tart shell and top with a healthy dollop of Major Grey Chutney
Place both pans of brie bites into the oven
Bake for approximately 8 minutes, or until brie is melted
Serve with mint sprig and enjoy!
https://www.suburble.com/2016/08/sweet-and-spicy-baked-brie-bites.html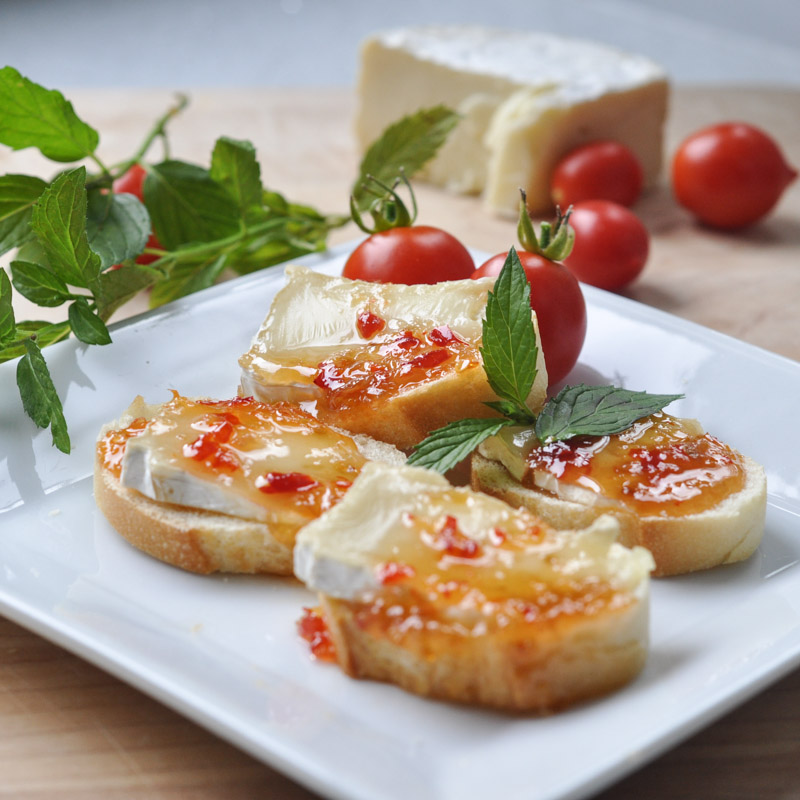 I could not stop eating these! The initial tang and spice of the sweet chilli was then met with the smooth and creaminess of the brie.
Seriously, I'm probably going to make these tonight as my bedtime, binge-watching-The-Mindy-Project snack!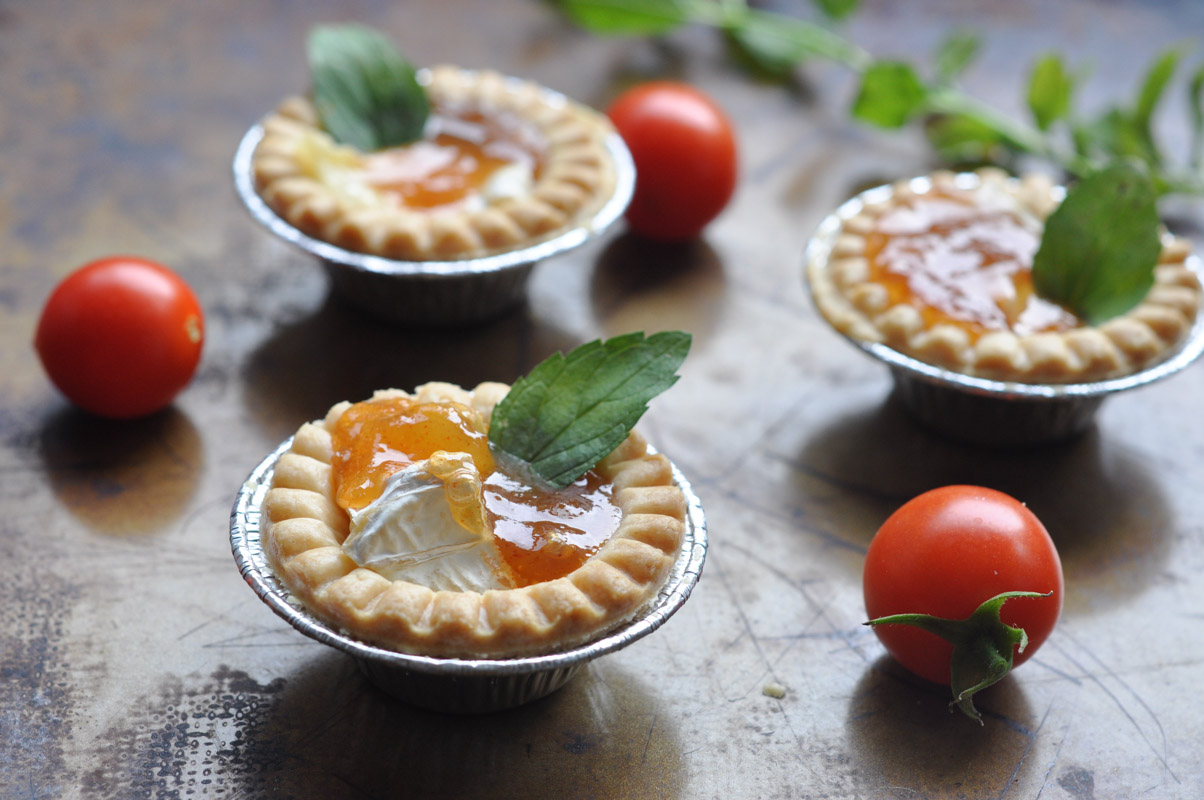 The second take on brie bites was with the delicious Major Grey chutney. I love the flavour of this chutney – it's not TOO sharp, but is just enough to provide some serious interest.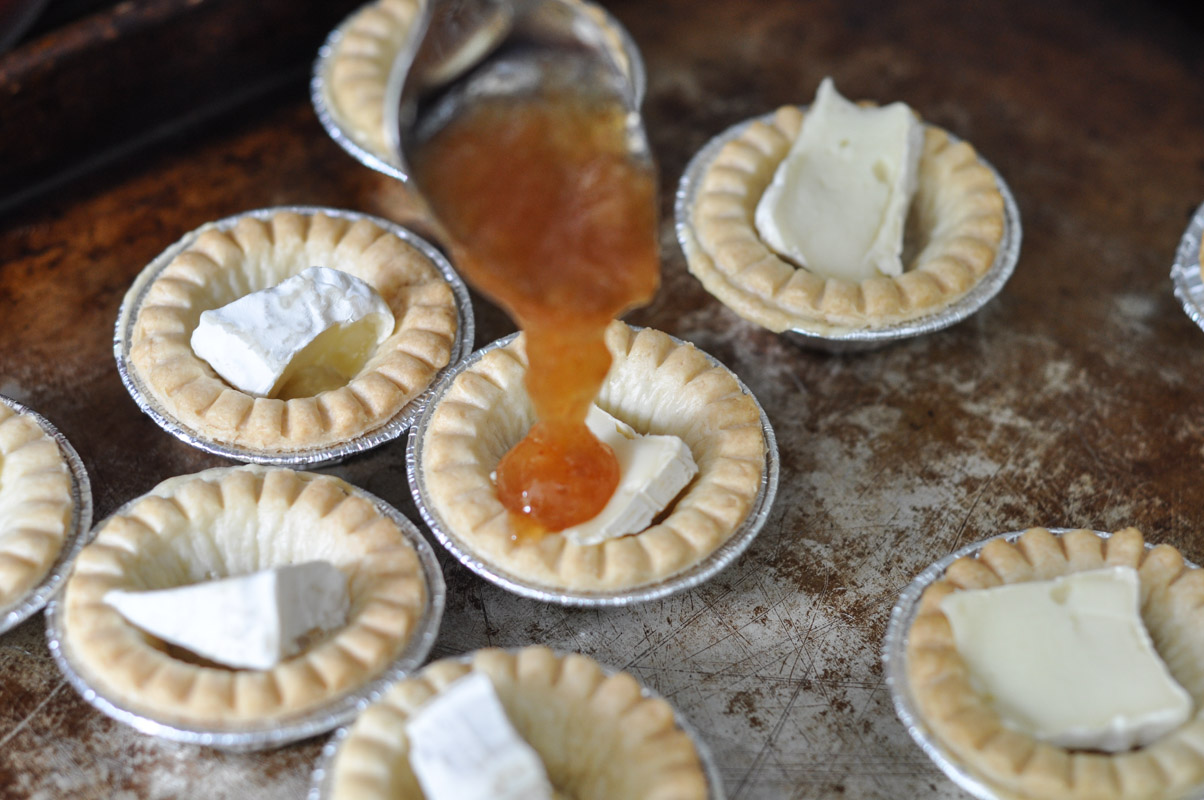 A wedge of brie and a healthy spoonful of chutney goes a long way in these tart shells. I baked the shells according to directions – 375 degrees for 14 minutes – and then filled the hot shells with cheese and chutney.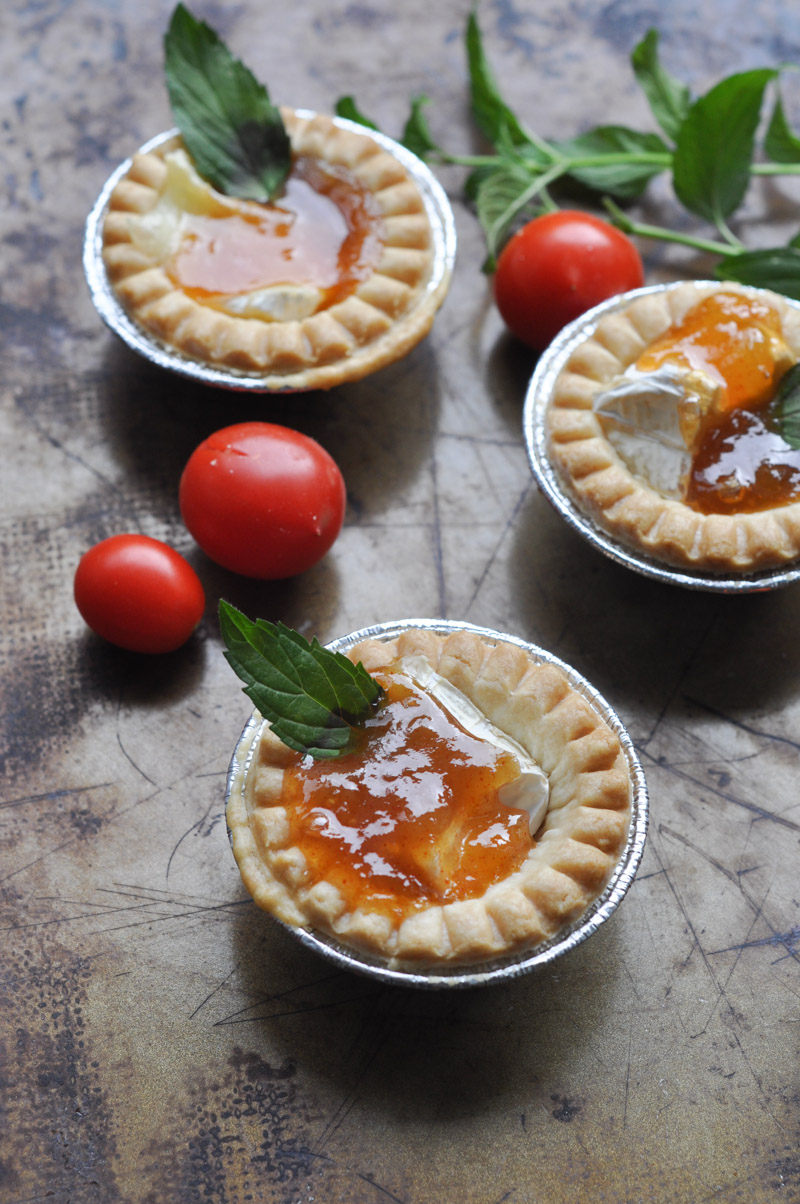 I paired these with mint and fresh tomatoes from the garden. Honestly, the smells in my kitchen reminded me a bit of Christmastime…. but with a fresher twist!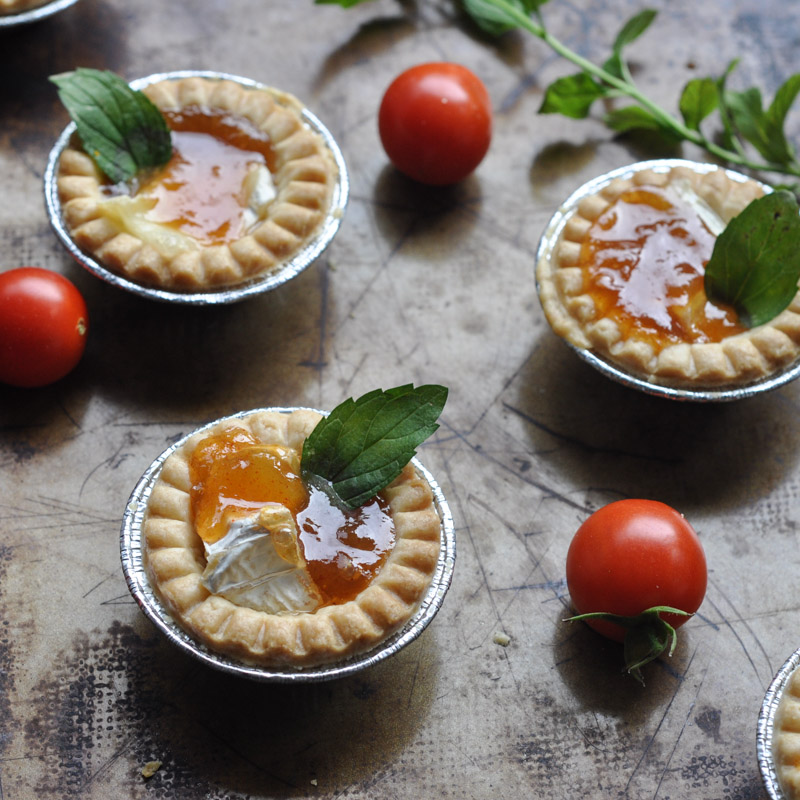 Whether you're wrapping up summer or celebrating fall's arrival, either of these sweet and spicy brie bites would be a great hit as an appy OR a dessert.
Or when you're snuggled on the couch watching some good ol' fashioned rom-com wonderfulness.
It's been a wonderful season of spicy challenges, and I'm sorry to see it end.
Are you looking for more ways to add The Cultured Kitchen to your menu? Check out more Pataks' recipes on Facebook and Twitter.
Disclosure: I am part of The Cultured Kitchen Ambassador program in partnership with Patak's Canada and Blue Dragon Canada and I receive special perks as part of my affiliation with this group. The opinions on this blog are my own.