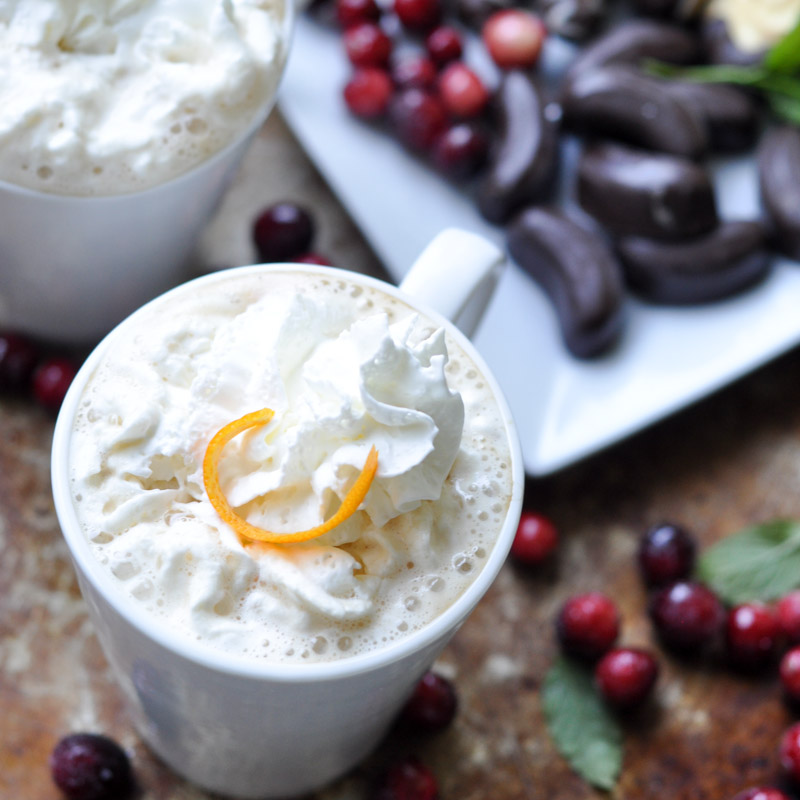 We're coming up on one of my most favourite times of year. Half past "sweater weather" brings the most anticipated season: Christmastime!
It's the decorated and celebrated time of year, when you can shamelessly put out places of rich and beautiful food and then ask, "Would you like a mocha to go with that?"
Christmas is about coziness, about staying in with friends, about parties, red sweaters and the heavy aroma of cedar boughs indoors. It's no wonder that when my last Chatelaine assignment crossed my desk, I sighed with happiness. Coffees and cookies – the perfect pairing for an afternoon visit or a nighttime party.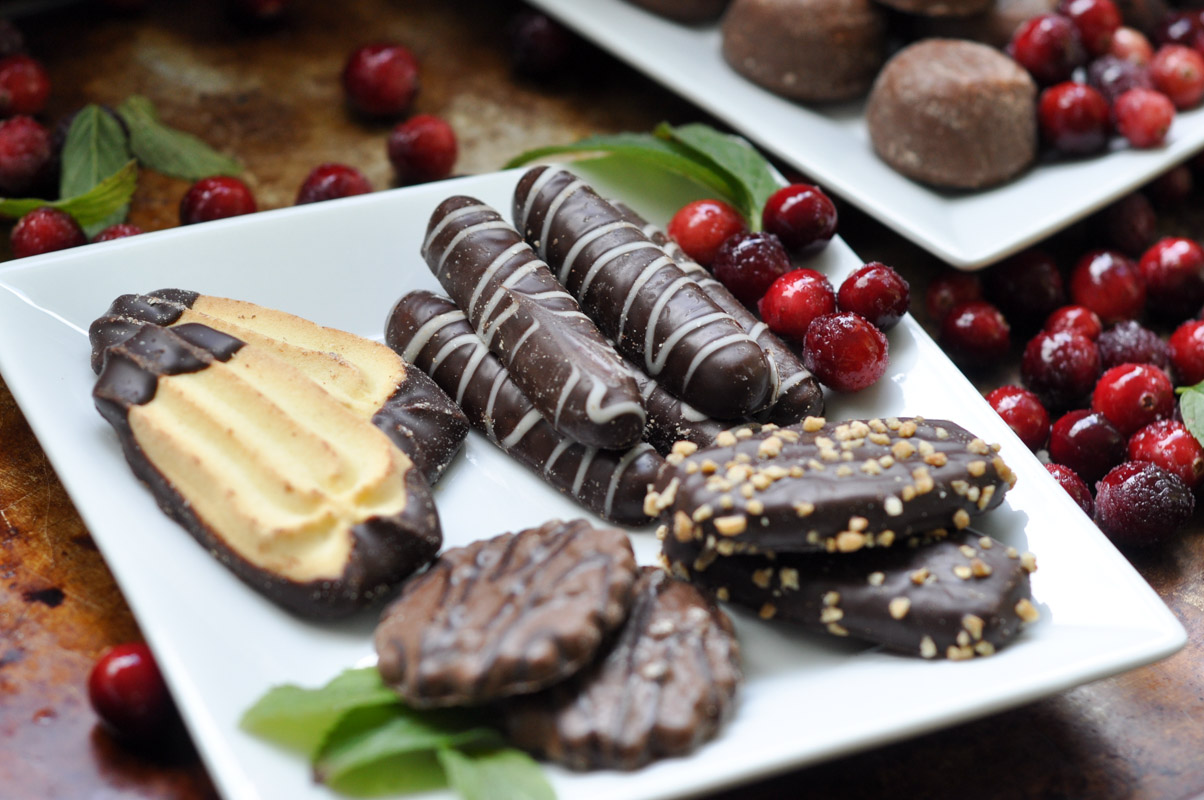 Western Family is offering an array of dark and milk chocolate cookies, perfect for plating upon a smart white plate. The ladyfingers lasted approximately two minutes in our house, as little fingers kept reaching to grab them while I arranged cranberries and sipped coffees.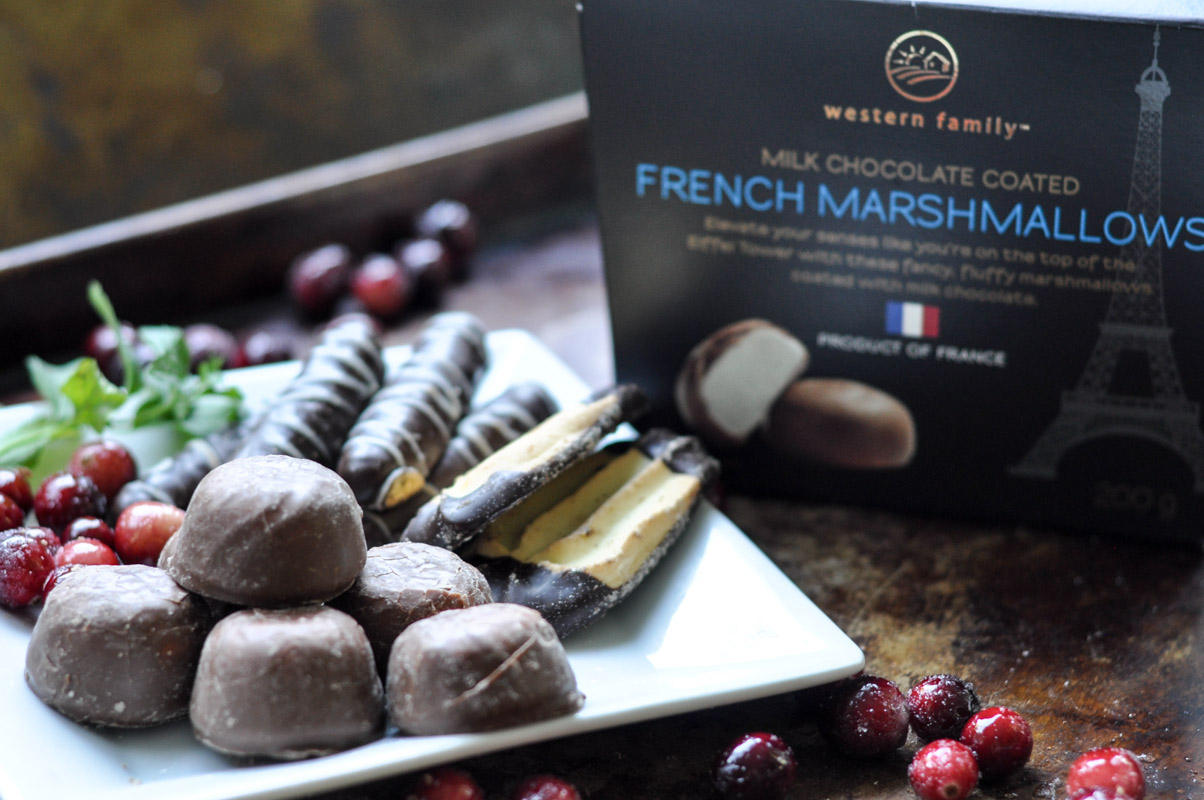 And then they saw the chocolate covered French Marshmallows.
These are like the s'mores of the holidays.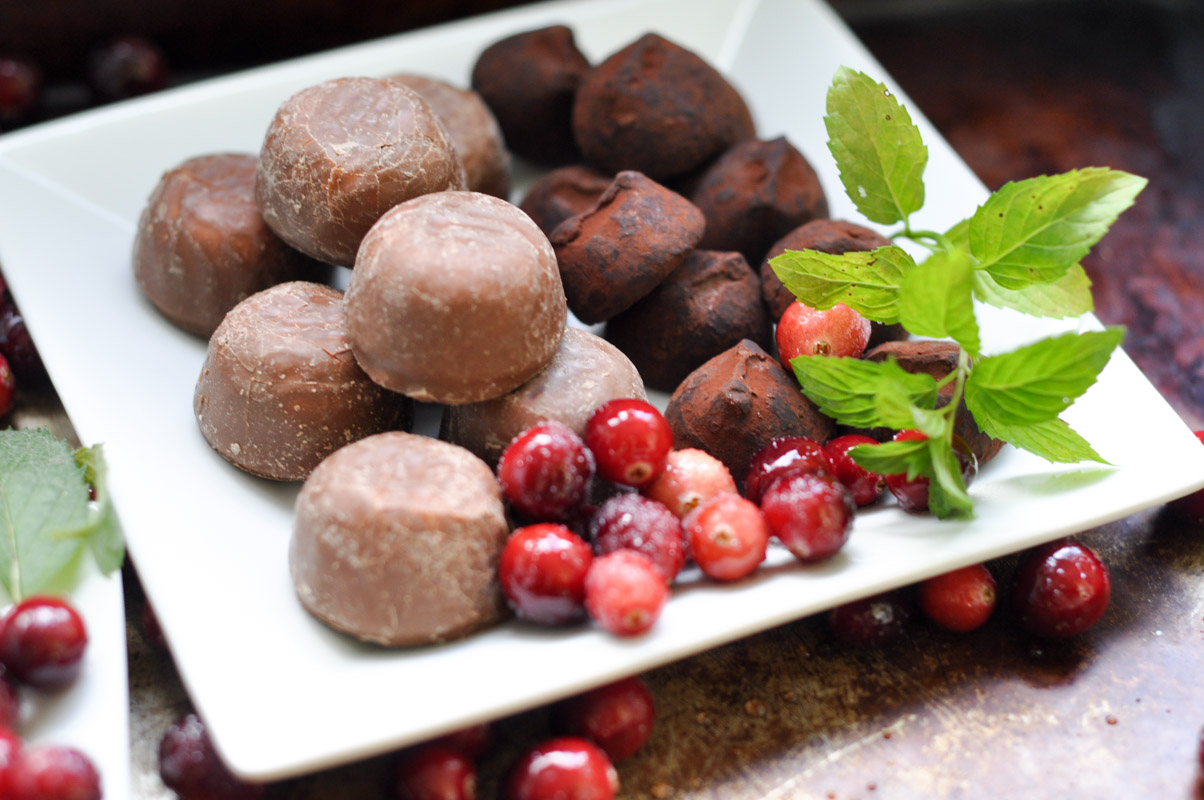 They were the perfect pairing with the ultra-rich truffles plated with sugared cranberries and mint sprigs. The deep browns of the chocolate acts as a neutral base for the pops of reds and greens from the garnish.
I'll be totally honest – I use my mint plant just as frequently for garnish as I do for flavour. Considering the thing grows like a weed, I don't mind harvesting its leaves just for a sprig or two of green.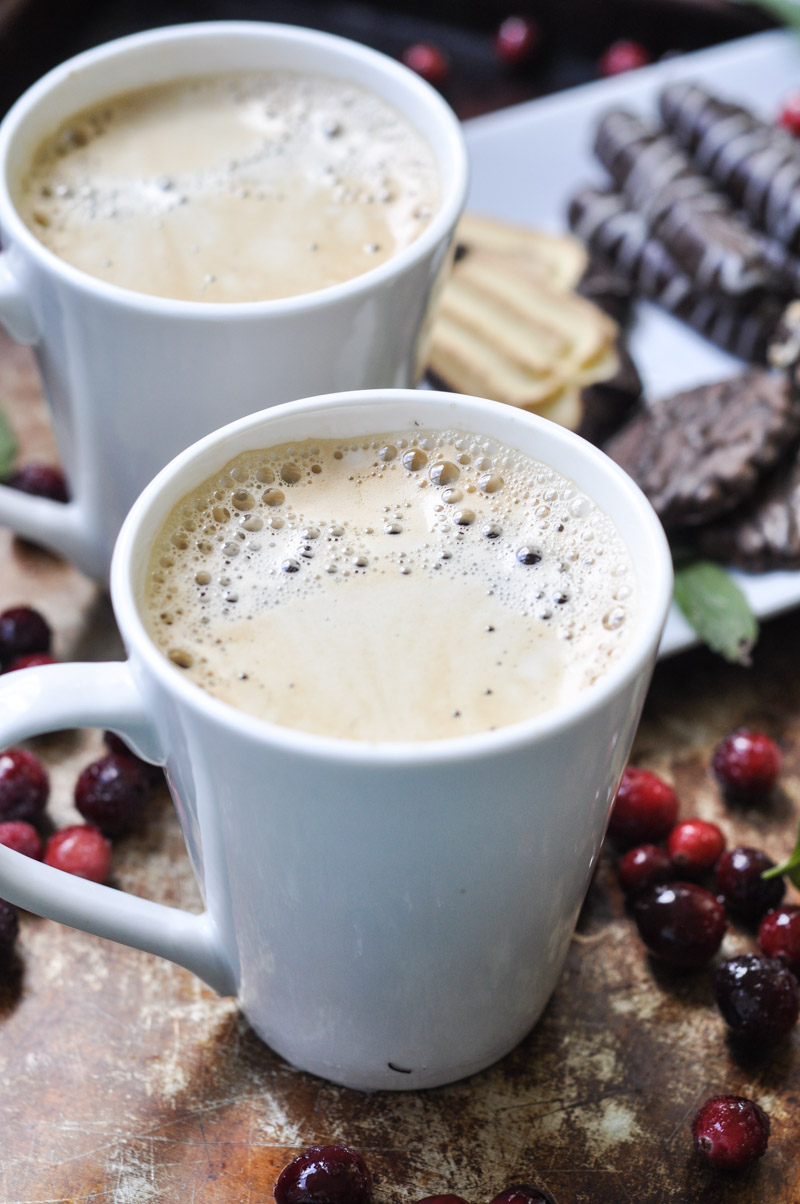 Western Family also has a selection of beautiful ground coffees in various strengths and flavours. From Turkish Delight and Dark Roast – two dark and robust coffees – to Caramel Truffle and Kenya Reserve – their medium cousins – there's a coffee for every palate.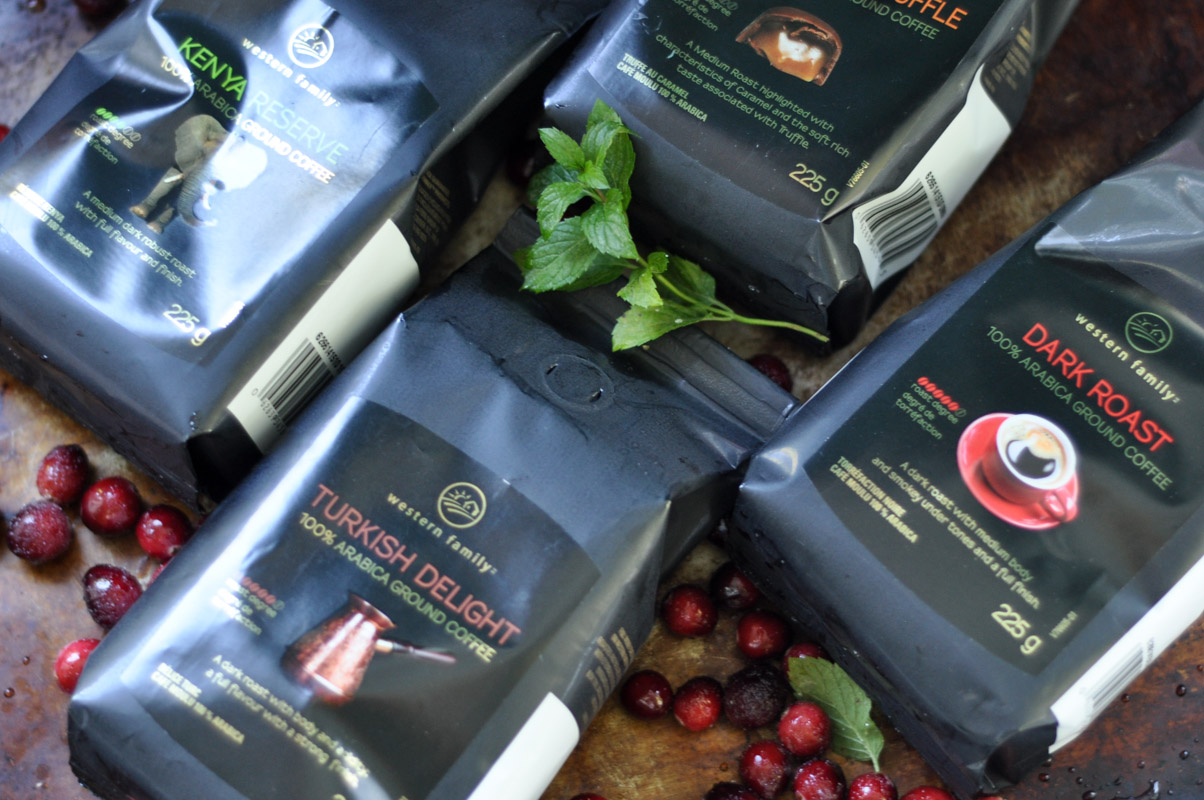 Brew them on their own, or dress it up a bit with a flavour.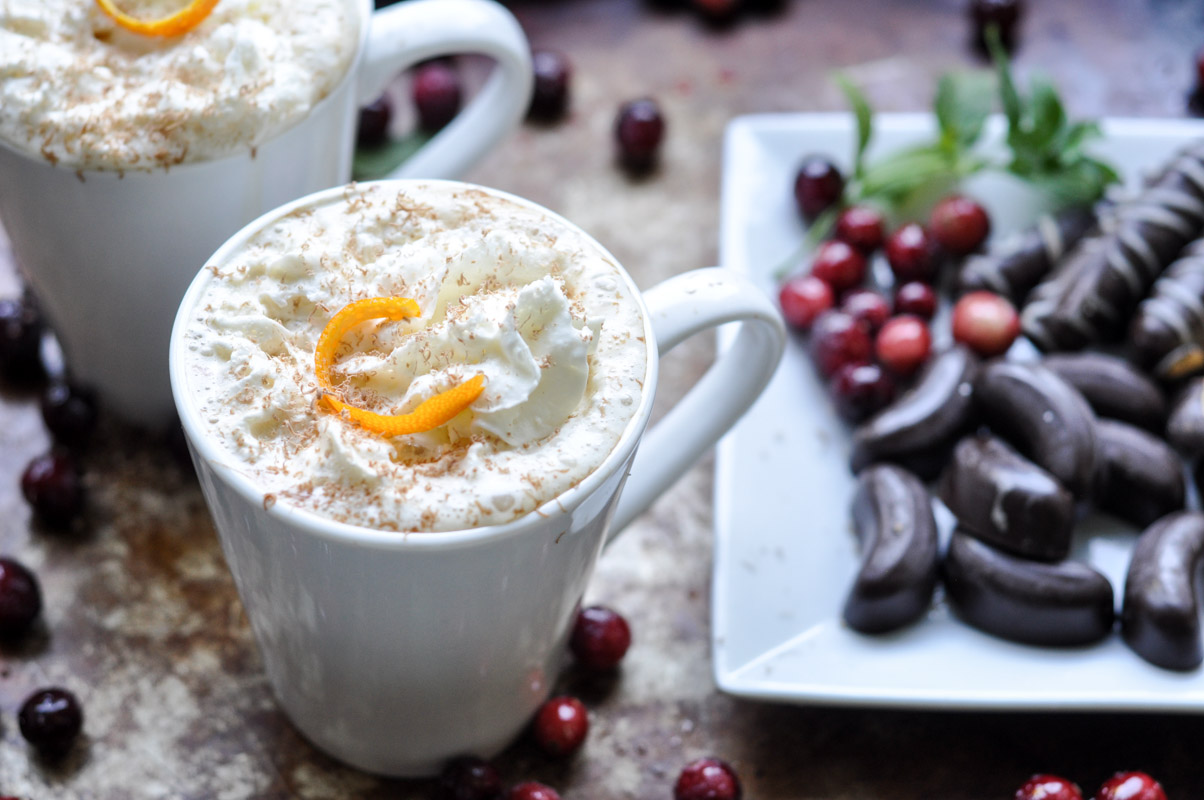 I am a big fan of homemade mochas. Decide how elevated you'd like your drink to be. If you're grabbing the chocolate syrup from the fridge – that's totally okay. However, if you're making a fancy coffee for guests, consider using shavings from a good bar of chocolate or sweetened chocolate powder.
And don't forget the whipped cream!
Ingredients
8 oz (half a mug) of double-strength brewed Western Family Coffee (Dark Roast is best)
4 oz of milk, heated/steamed
2 tbsp of chocolate syrup - either from the bottle or powder mixed with water until it reaches a syrup consistency
Whipped cream
Chocolate shavings & orange peel - optional
Instructions
Brew the coffee double-strength - 2 heaping tablespoons to every six ounces of water
In a mug, add the chocolate syrup
Pour the coffee over the syrup and stir
Top with warm milk, reserving the froth for last if steamed
Top with whipped cream, chocolate shavings, and an orange peel if you're very fancy
Enjoy!
https://www.suburble.com/2016/11/holiday-cookies-and-coffee-with-western-family.html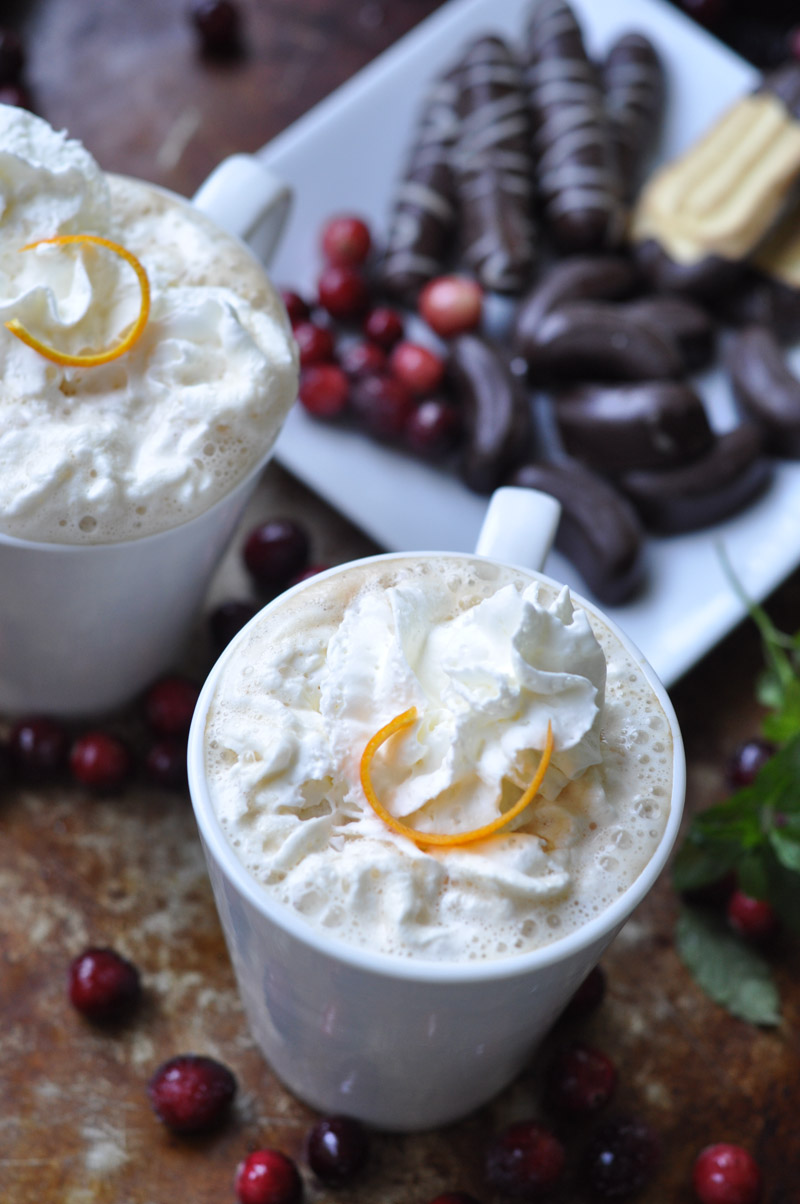 Consider trying out the various syrups in your coffees to make even more delicious hot drinks. Use caramel or vanilla syrup with the Caramel Truffle coffee. Try a raspberry or orange syrup with the Kenya Reserve. I love handing guests hot drinks that they wouldn't expect to be served at home. Plus, it's far cheaper to make your coffee-house-style drinks at home than to buy them at the shop!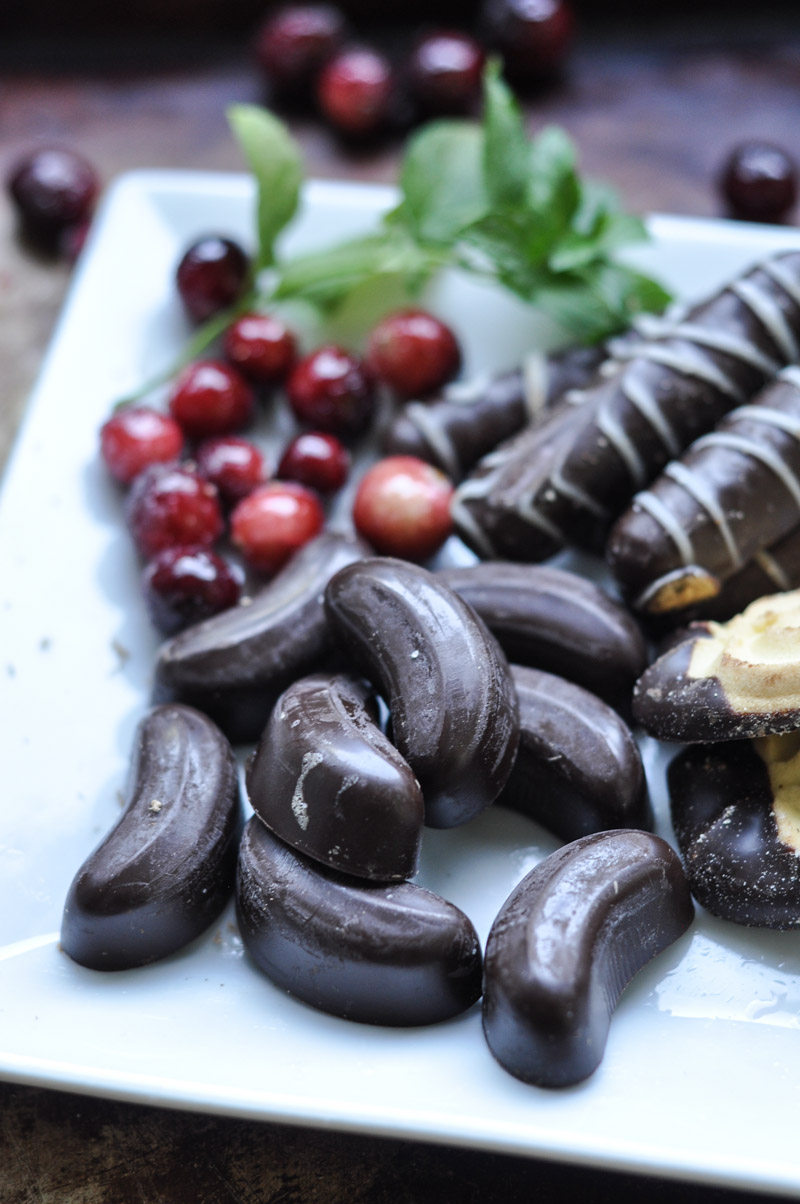 And when you're serving brandy beans and chocolate dipped shortbread (perfect for dunking), every sweet tooth will be satisfied.
Look for the black Western Family packages at your local Save On Foods this winter. You'll have an elegant after-dinner coffee hour ready to go in minutes!