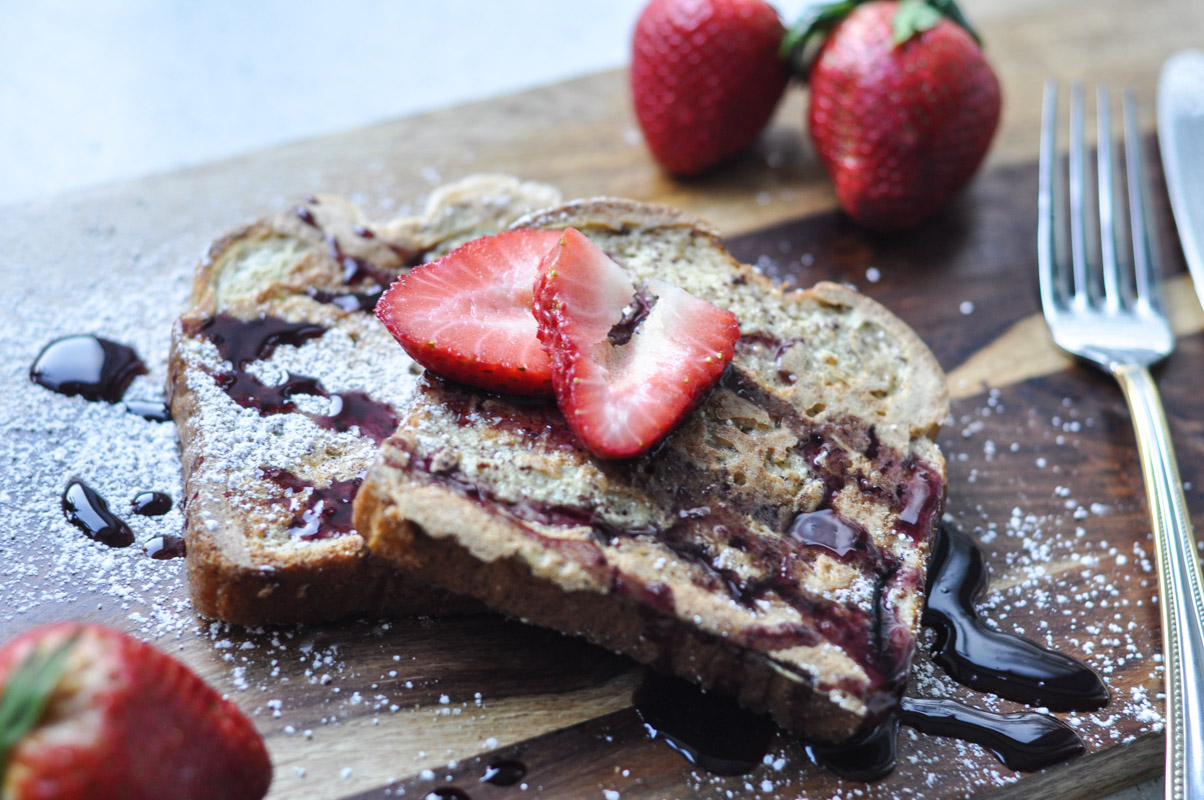 My daughter, Lila, fancies herself to be a bit of a foodie. She has a growing collection of cookbooks, watches cooking show fanatically, and loves to help out in the kitchen.
We often navigate the typical picky-eating complaints at the dinner table by responding, "Chefs have to try everything. They don't say that they "don't like" something."
Lila will dutifully try the olive, or oatmeal or whatever previously offensive food I'd presented her.
Lucy, on the other hand, will simply cross her arms and mutter, "I don't CARE what chefs eat!"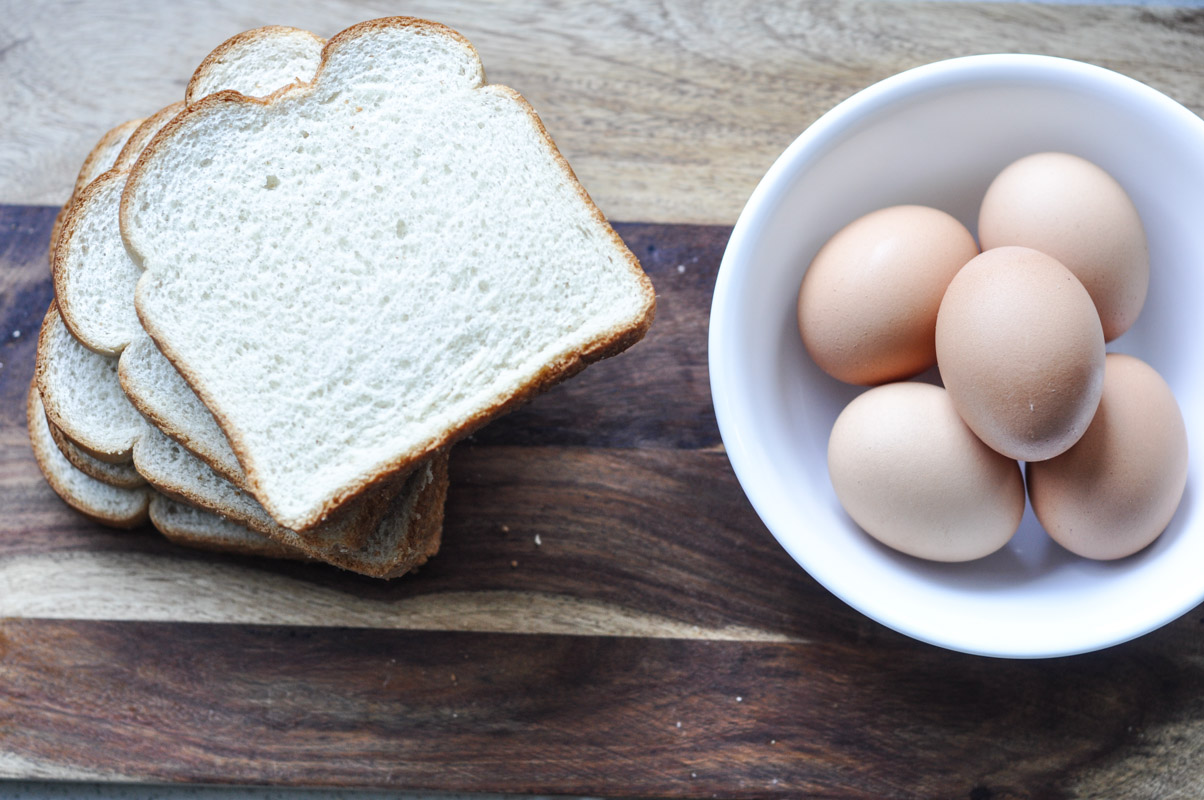 French toast was the first meal that Lila made on her own without me hovering over her like an anxious mother hen. It's a no-fuss recipe that can be dressed up in many ways. And thankfully, it's a kid-favourite.
In this recipe, I'm using Dempster's Honey Wheat bread, sweetened with honey rather than sugar. Made without artificial dyes or flavours, it's the perfect bread for my girls to be cooking with.
Plus, it has that lovely texture for all-things-toasty.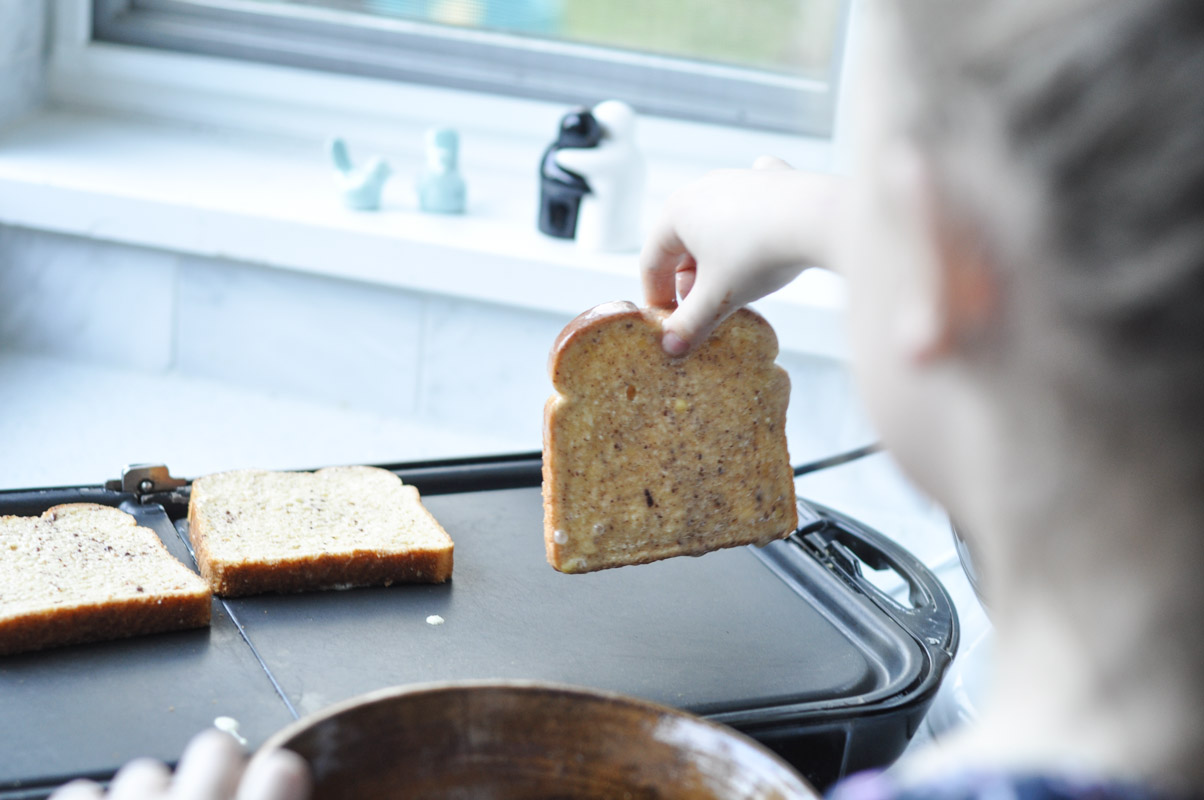 Lila used the griddle to make her French Toast. I find it's a fairly safe cooking appliance for the under-10 set. The large work surface is perfect for slightly-less-coordinated movements.
And the recipe is dead simple. But shhh…. the secret is in adding the vanilla.
Kid-Friendly French Toast
Ingredients
2 pieces of Dempster's Honey Wheat Bread
2-3 eggs
1/2 tsp vanilla
1/2 tsp cinnamon
Instructions
Heat up a griddle or fry pan over medium heat
In a medium sized bowl, crack eggs and add vanilla and cinnamon
Whisk until combined
Dunk bread into egg mixture until fully covered
Place on hot griddle
Flip bread once egg has cooked on one side
Remove when toast's other side is fully cooked
Serve with syrup, powdered sugar, or fruit
https://www.suburble.com/2017/02/kid-friendly-french-toast.html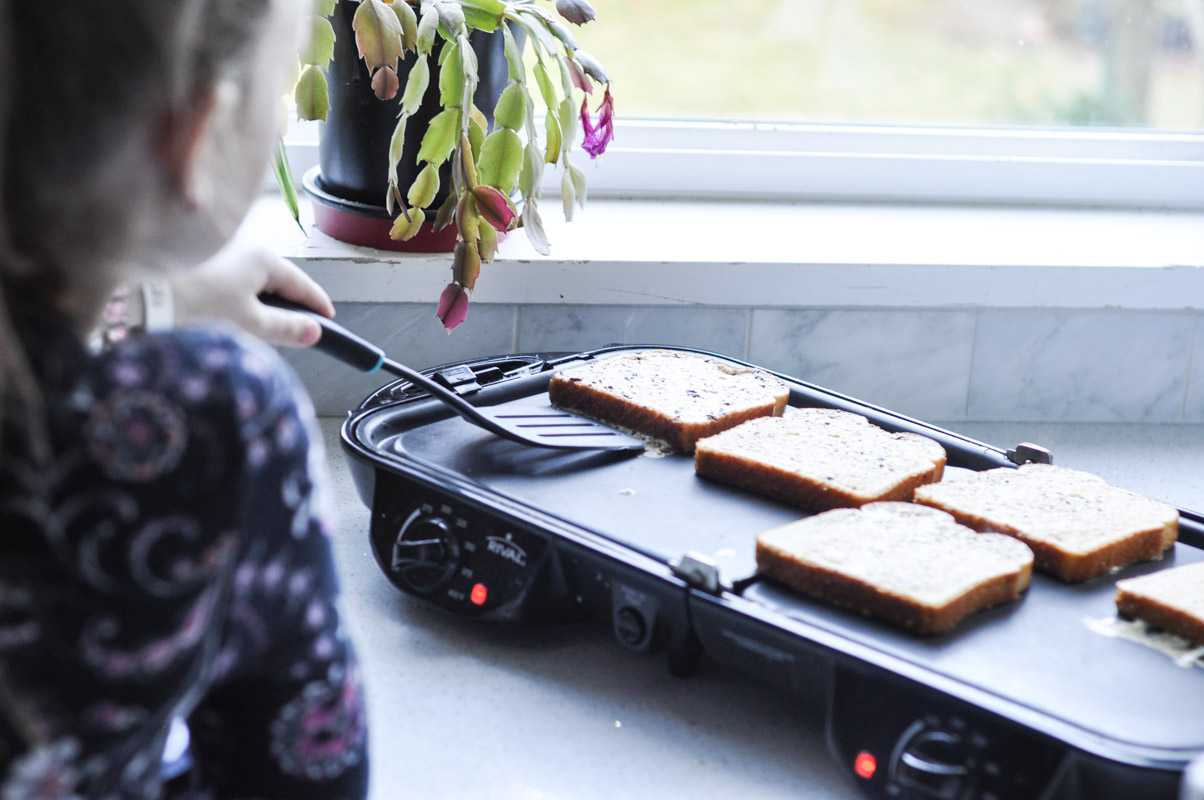 This kid handled all of the cooking of the french toast…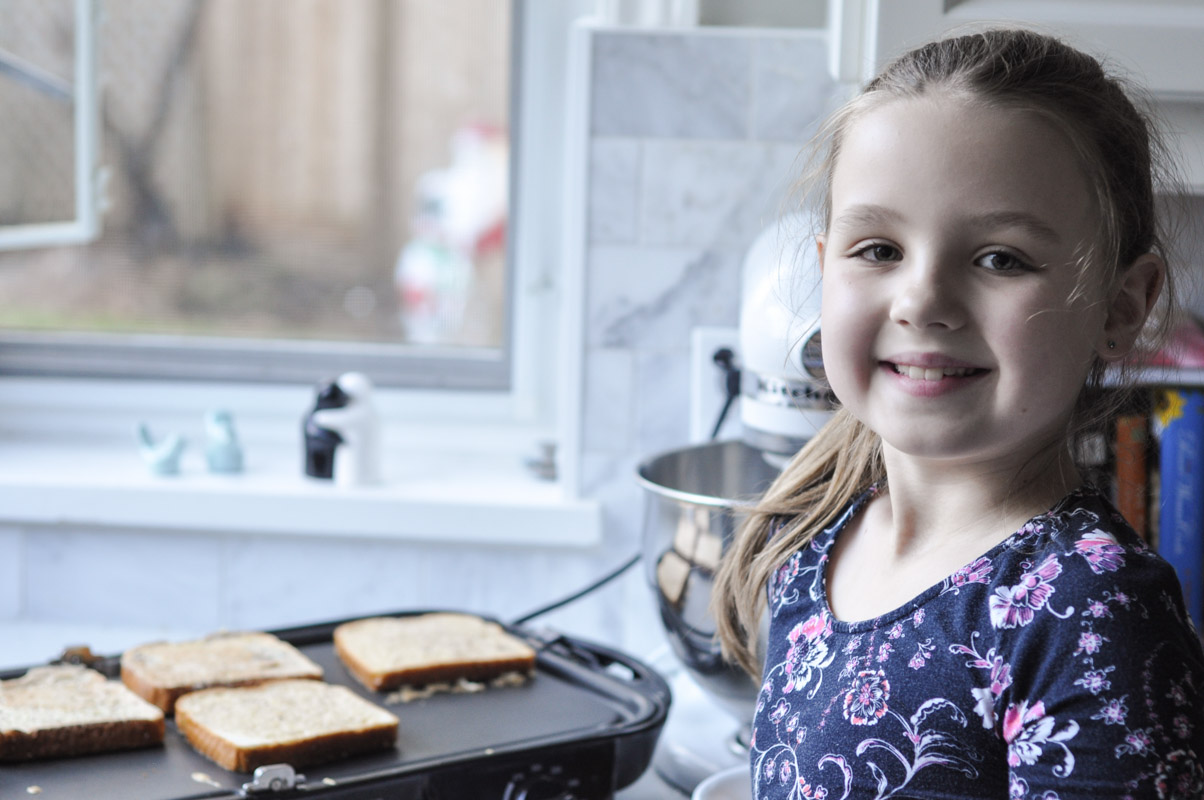 … I need to employ her skills more frequently!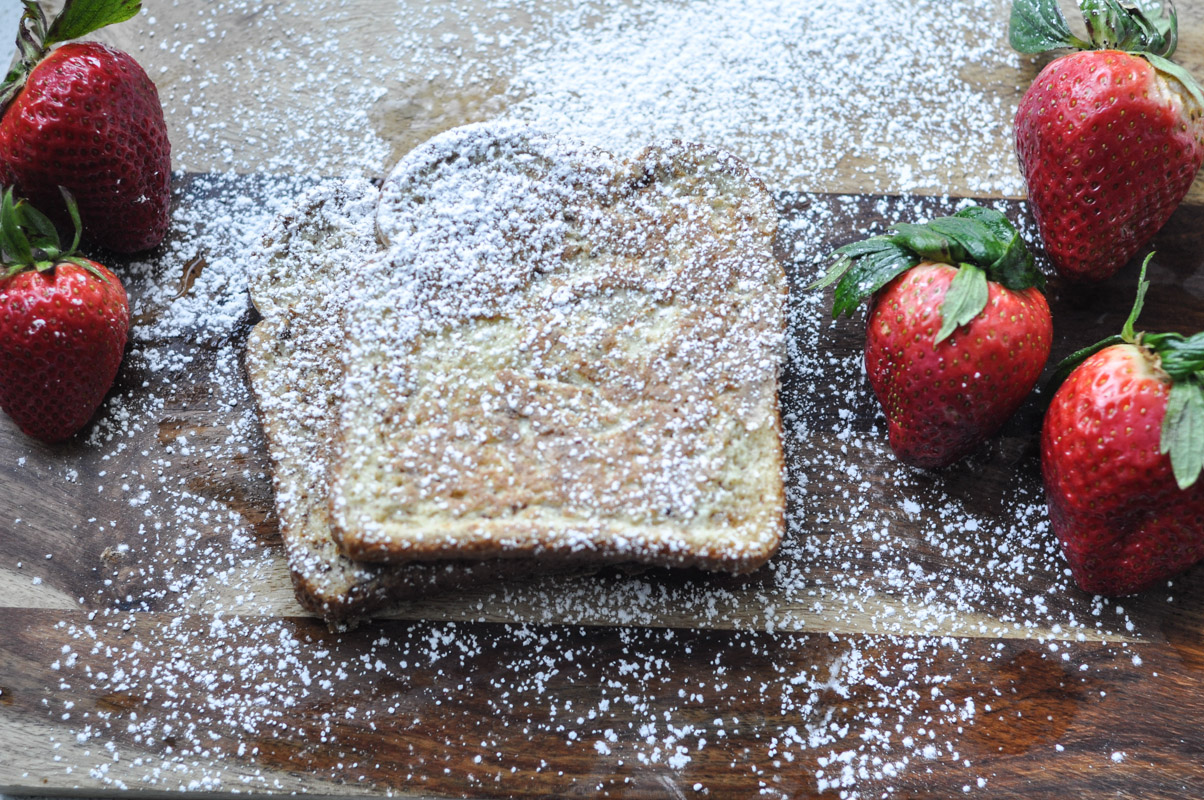 Welllllll….. but maybe not for all things? Applying the powdered sugar "snow" to the toast was perhaps better left to the adult in the house.
Of course, the kids were thrilled to eat this helping!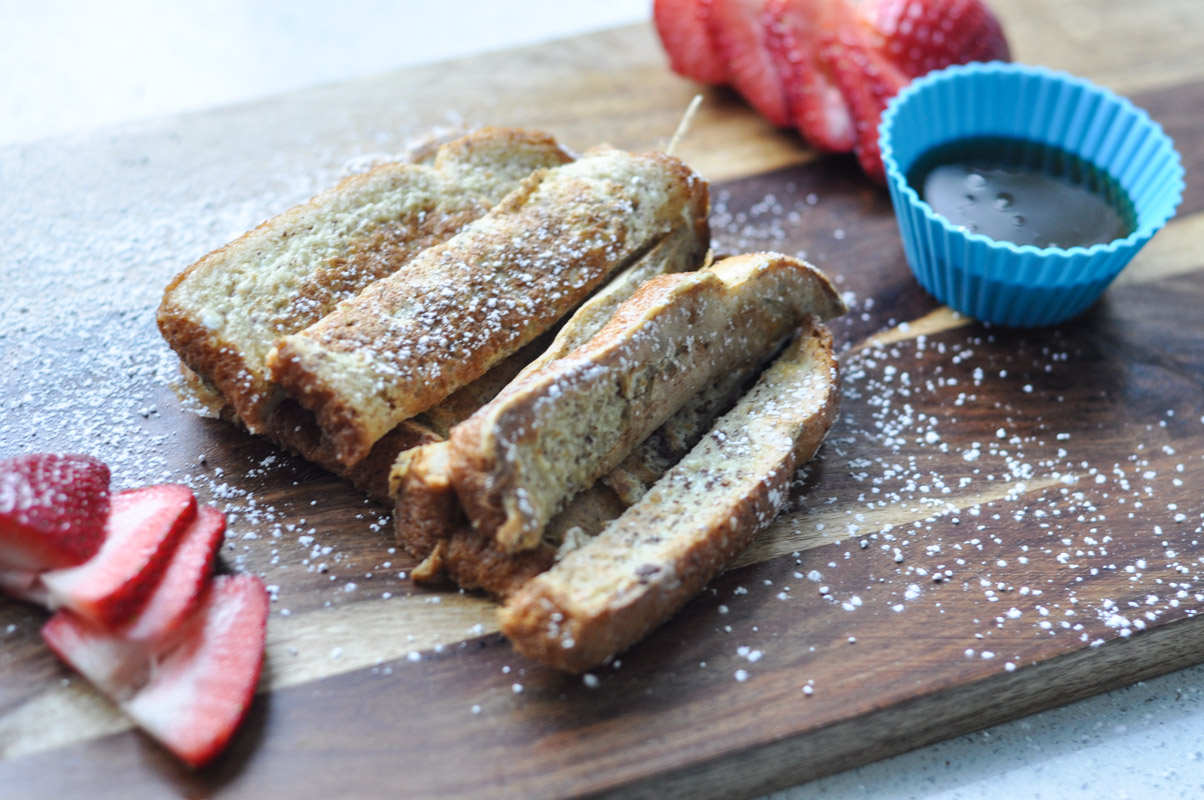 French toast is also well received in our house as "toast sticks". Dusted with sugar and served with a side of maple syrup for dunking, and you've got quite the breakfast!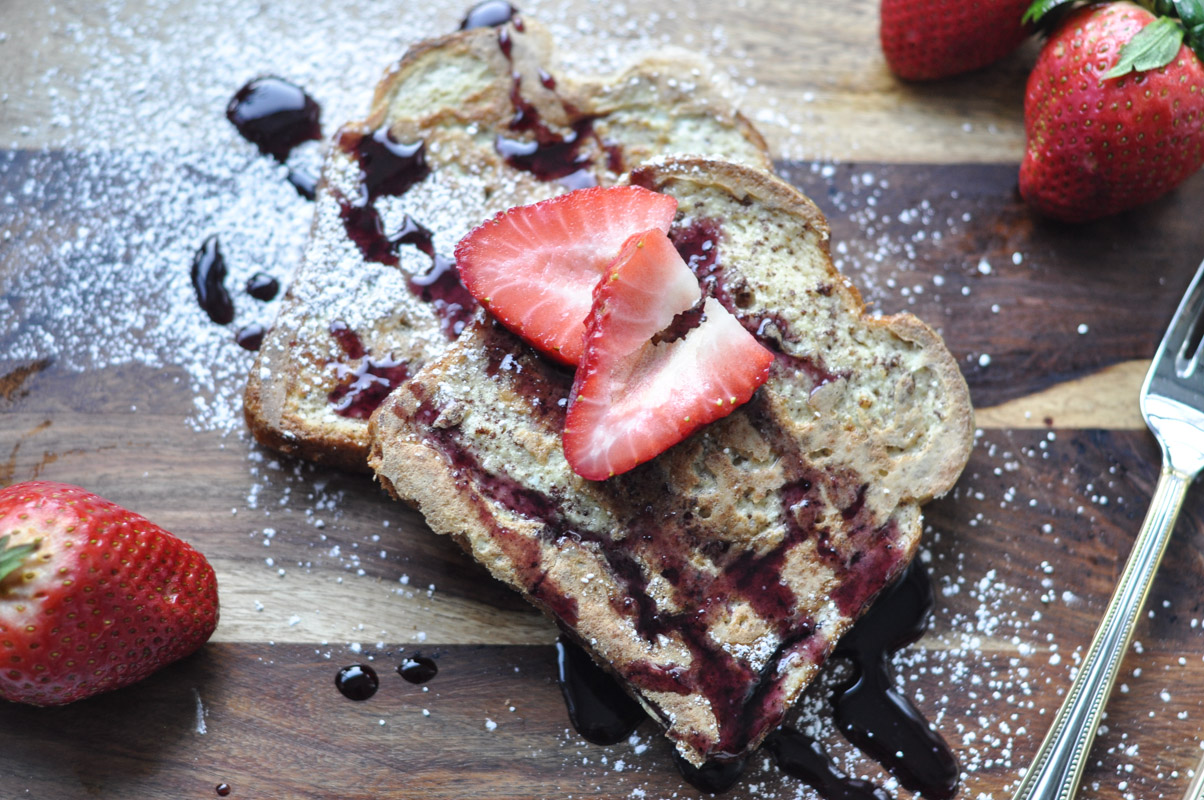 Or there's the way I like to eat my French Toast…. with abundance. Fruit syrup and sliced strawberries are my favourite way to eat this dish.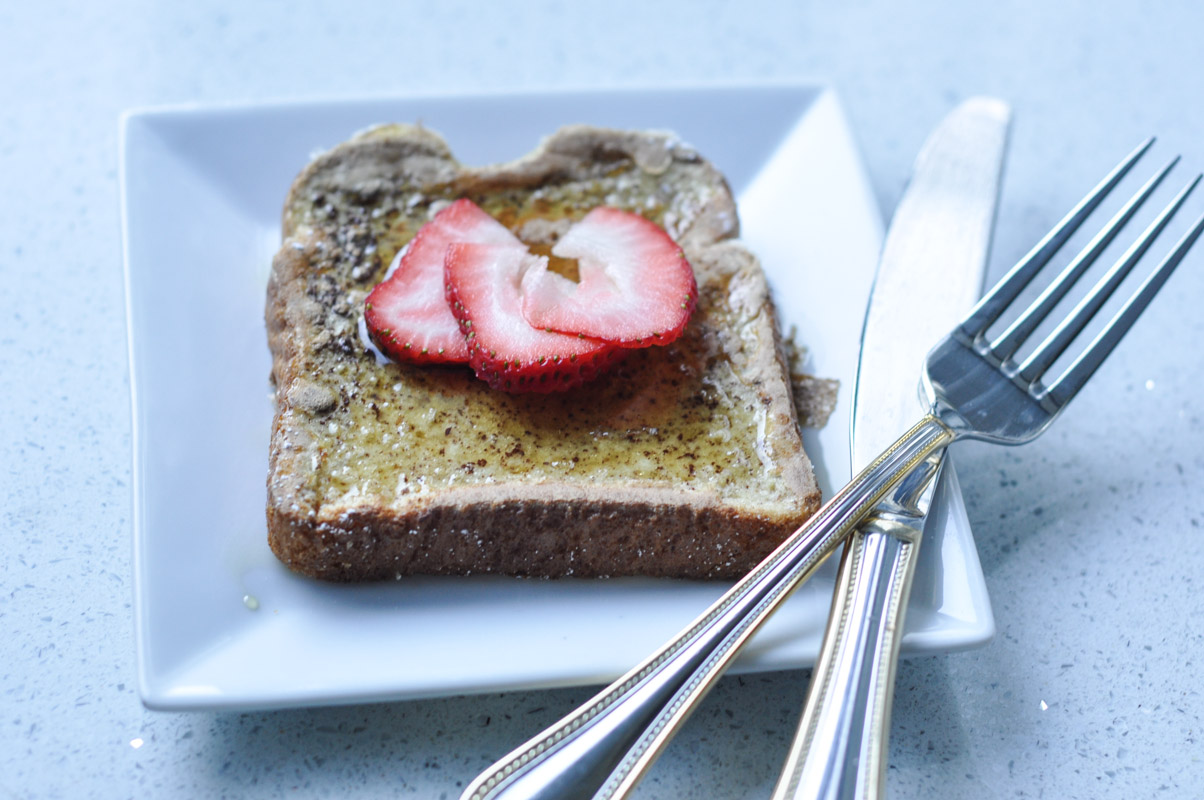 And the classic way to eat French toast will never die: maple syrup. As a true-blooded Canadian, I have to say that most things are better with a bit of maple syrup!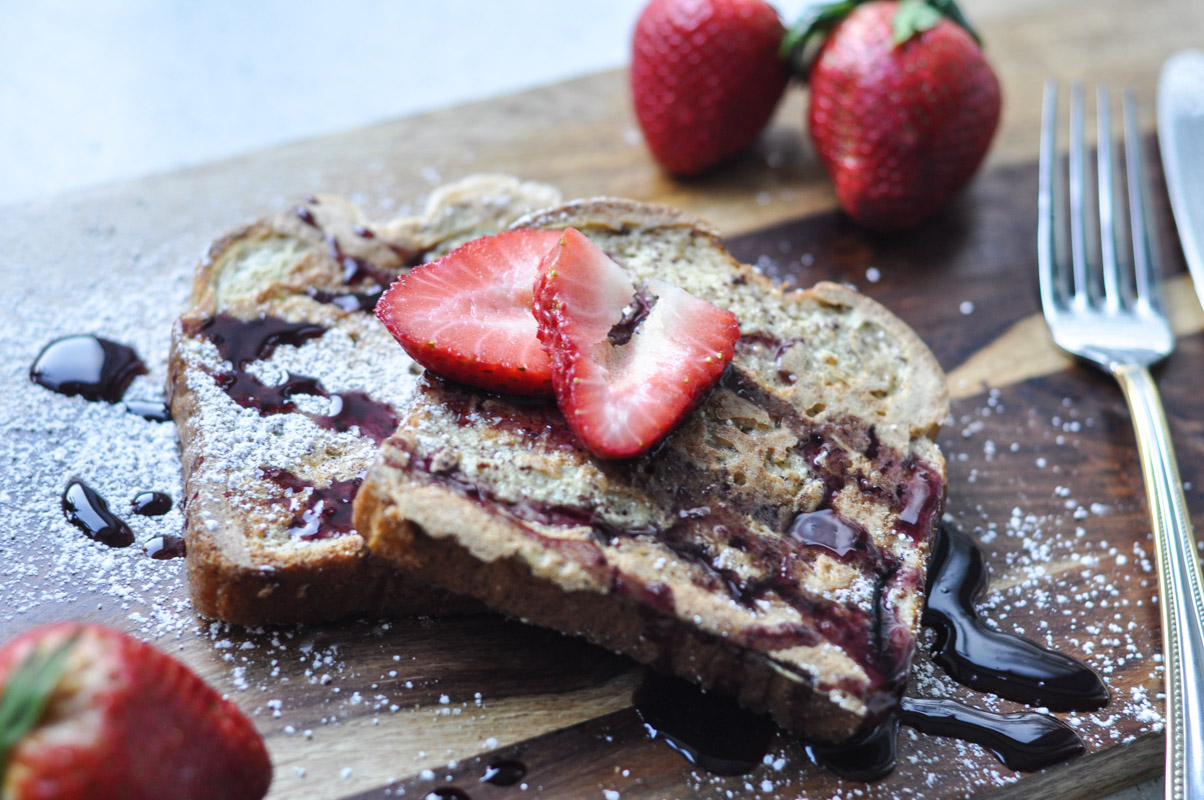 French toast is a dish that could be eaten for any meal of the day. I haven't gotten bold enough to try salsas or beans with my toast…. but there's a part of me that's saying, "Why not?"
Maybe I can convince Lila to taste it, first?
This post was sponsored by Dempster's. All words, images, and overly-helpful children are my own, as always.