I've been itching for Springtime. If you live on the West Coast of Canada like me, you'll know that the rain has dampened everything: our garden beds, our playtime…. and our spirits.
Okay, I'll stop being so dramatic. It's great that everything is so green and lush and half-drowned around these parts, but it's also delayed our spring by quite a bit. This time last year, the kidlets were wearing shorts and tee-shirts by late afternoon, and I was bringing home colourful flats of annuals to the garden.
This year… not so much. And I've been missing the season desperately. And so when I was offered a challenge: to turn an object from Wayfair into a spring planter – I jumped right on it!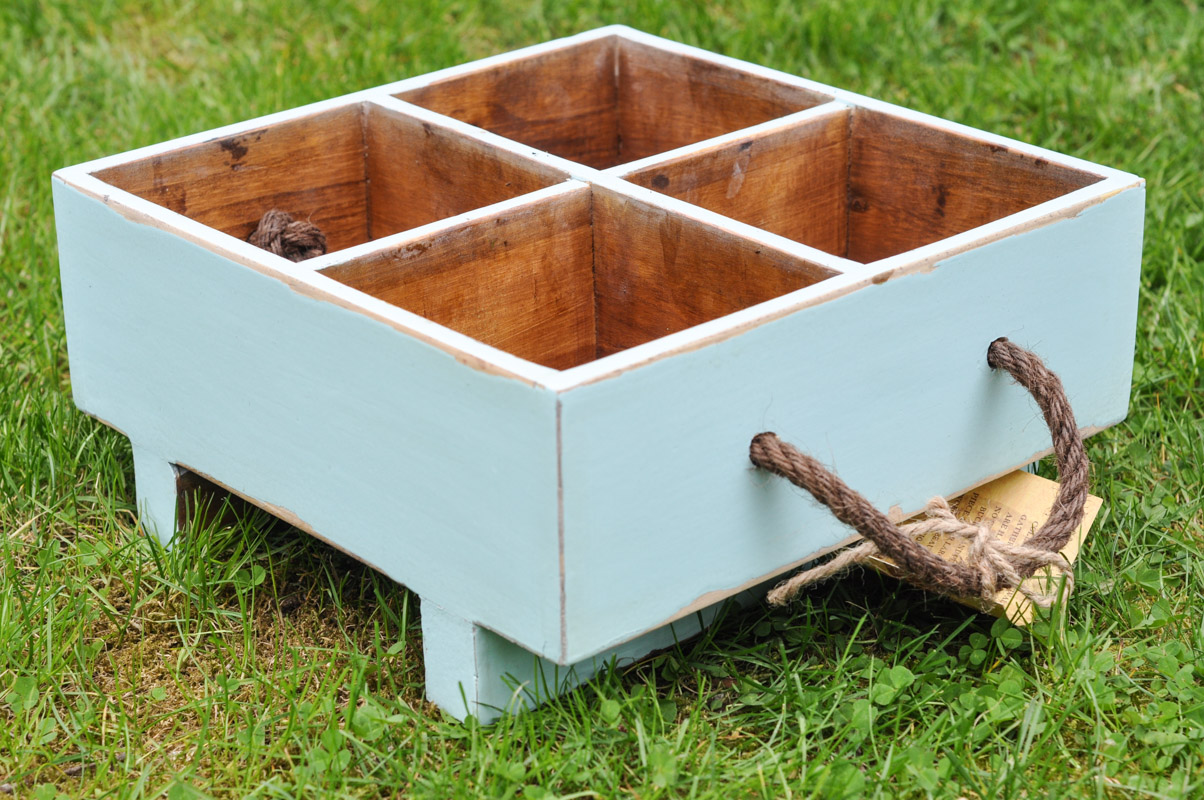 After perusing the online catalogue, I chose this distressed milk crate as my planter. It's sturdy, low and has helpful handles on it. I had a feeling that it would be a great centrepiece on an outdoor table.
To make this milk crate planter, you will need:
Ira Distressed Milk Crate
Cordless Drill with drill bit
Plastic sheeting (get creative with large Ziplocks, if you have those handy)
Potting Soil
Two Dracaenas
Four Petunias
Four trailing Snowstorm plants (Satera Cordata)
Two Sweet Potato Vines (Sweet Caroline)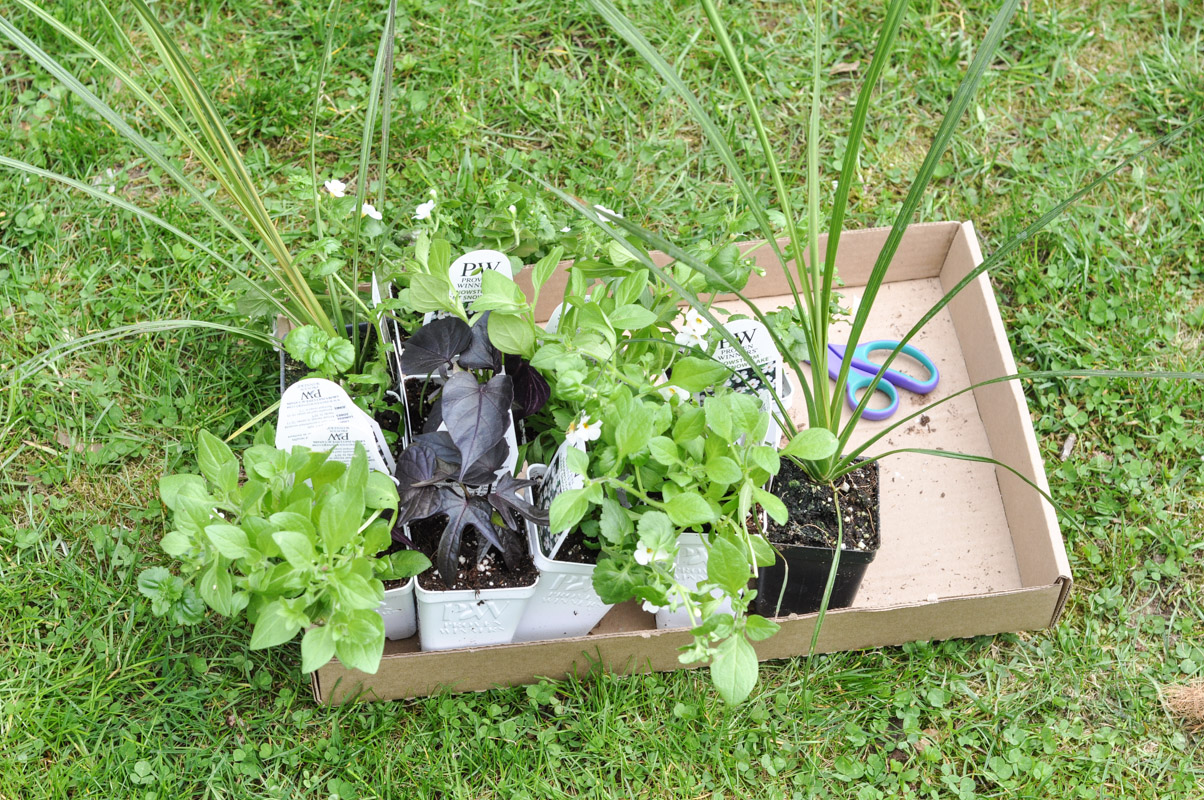 Give me a reason to go to the nursery, and I'll be halfway down the driveway before you can blink twice. Of course, with our slightly later season this year, these little plants aren't quite ready to be outside all day long. I spoke with a nursery assistant who softly sighed and said, "Most people are making up their planters and baskets now, but they aren't putting them outside just yet. Do you have a place to keep your planter?"
Ummmm…. yes. Yes I do.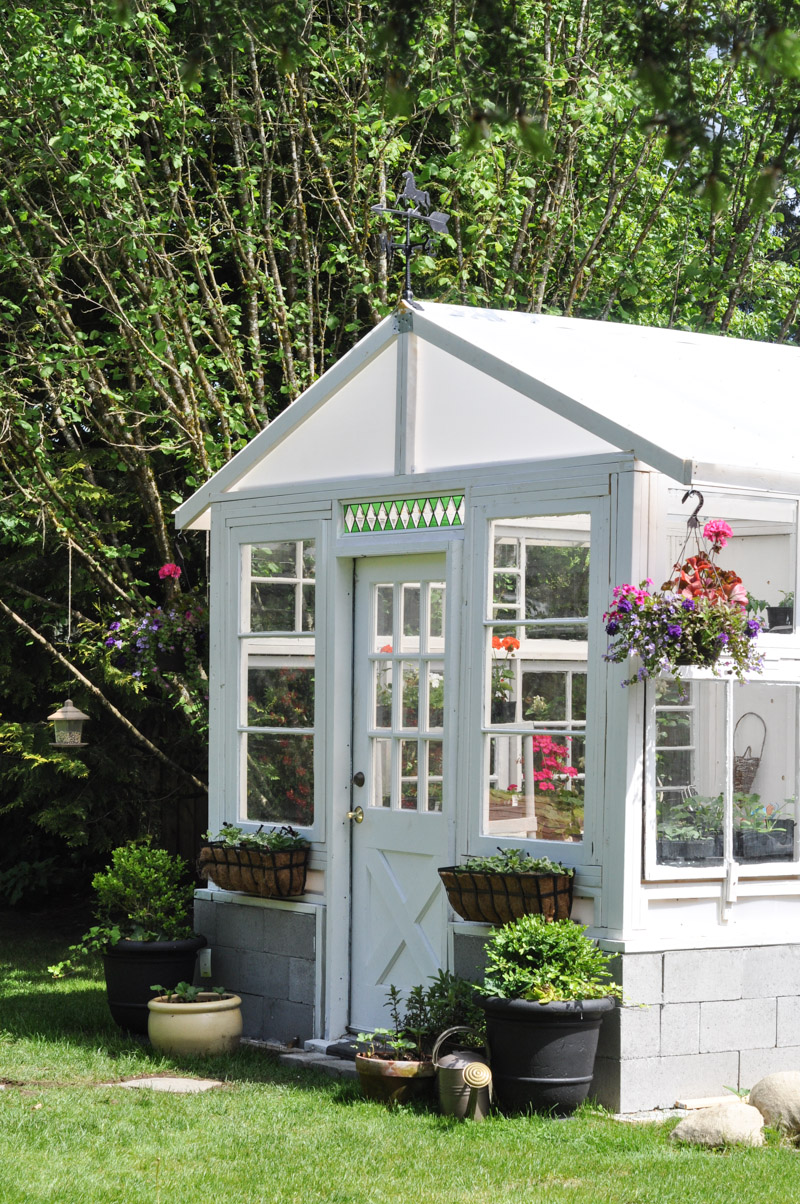 A greenhouse is a game changer. That's all I have to say about that.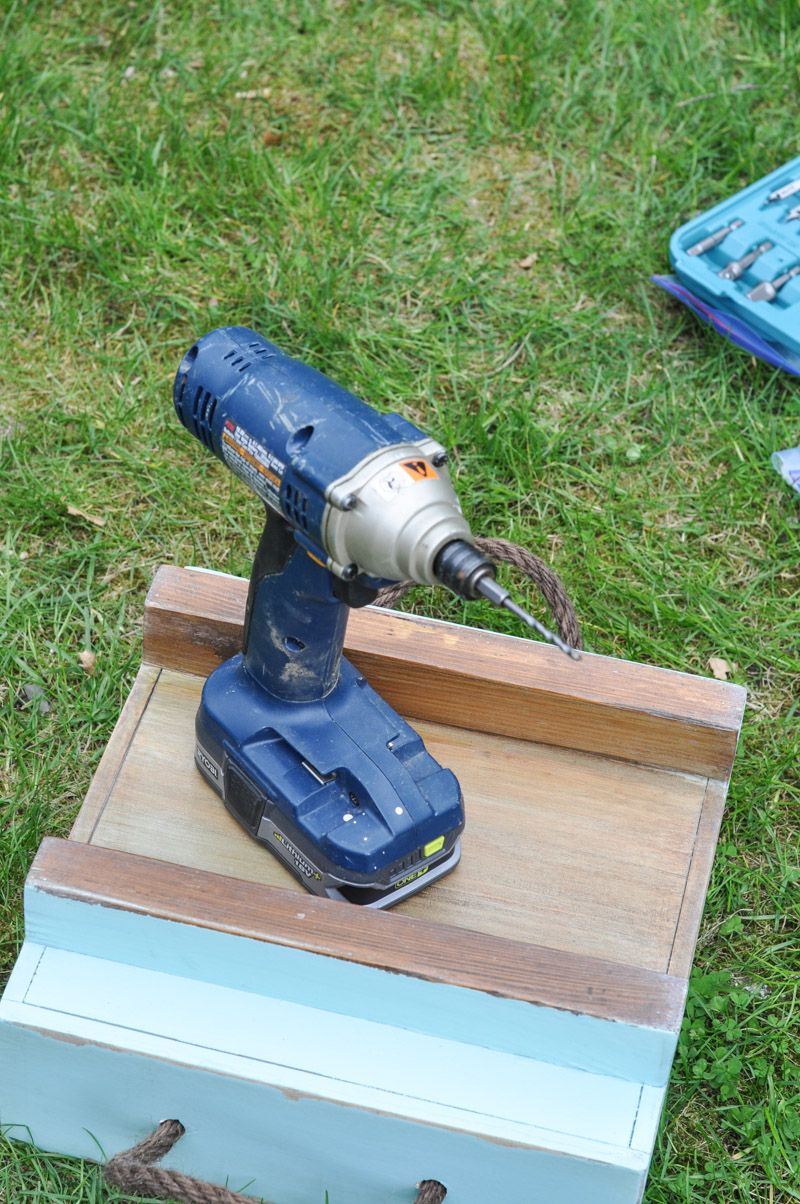 Before I started planting, I had a few things to do. Firstly, drainage.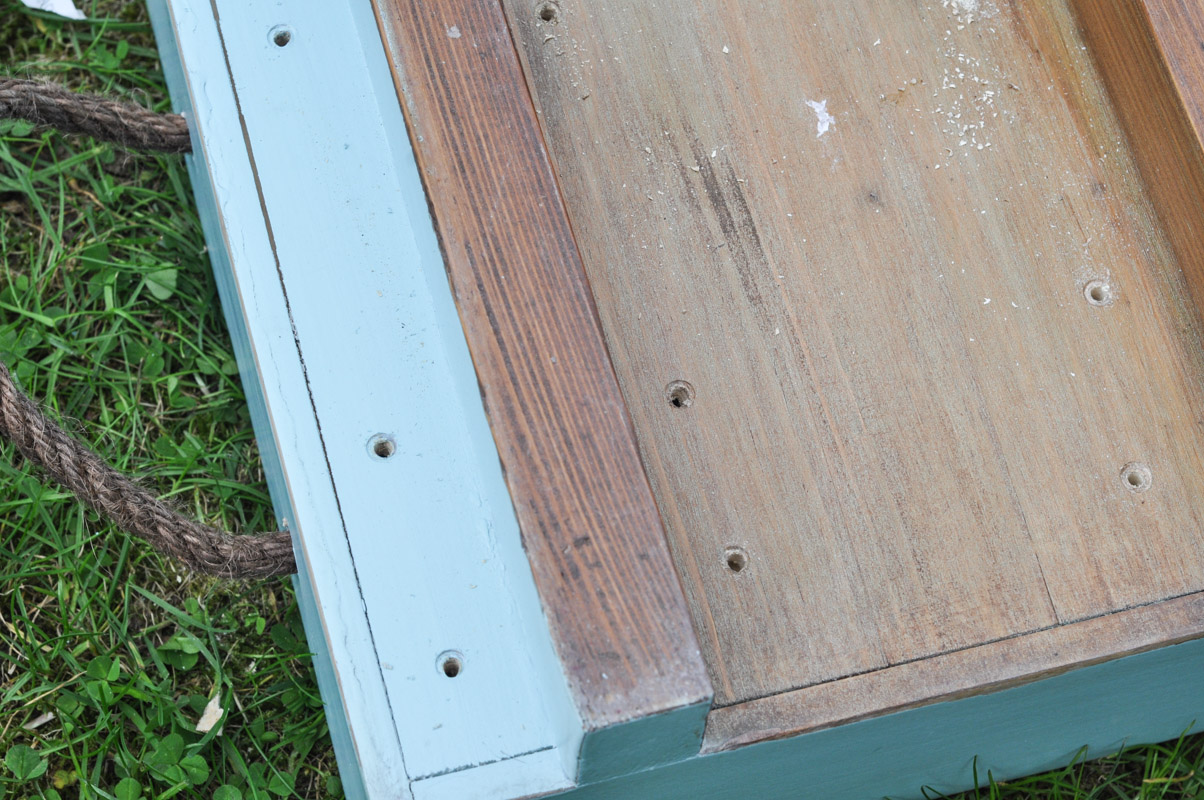 I drilled four holes in each quadrant of the crate.
Then – and I forgot to take a picture of this step, my apologies – I lined the quadrants with plastic. I made sure to poke through the plastic into the drainage holes so that the water could escape. Because this distressed crate is made of wood – and I'm not quite sure what it's stained with – I wanted to keep it from rotting out from underneath me (literally)! A plastic liner helps to keep the dirt and water from wreaking havoc on the wood.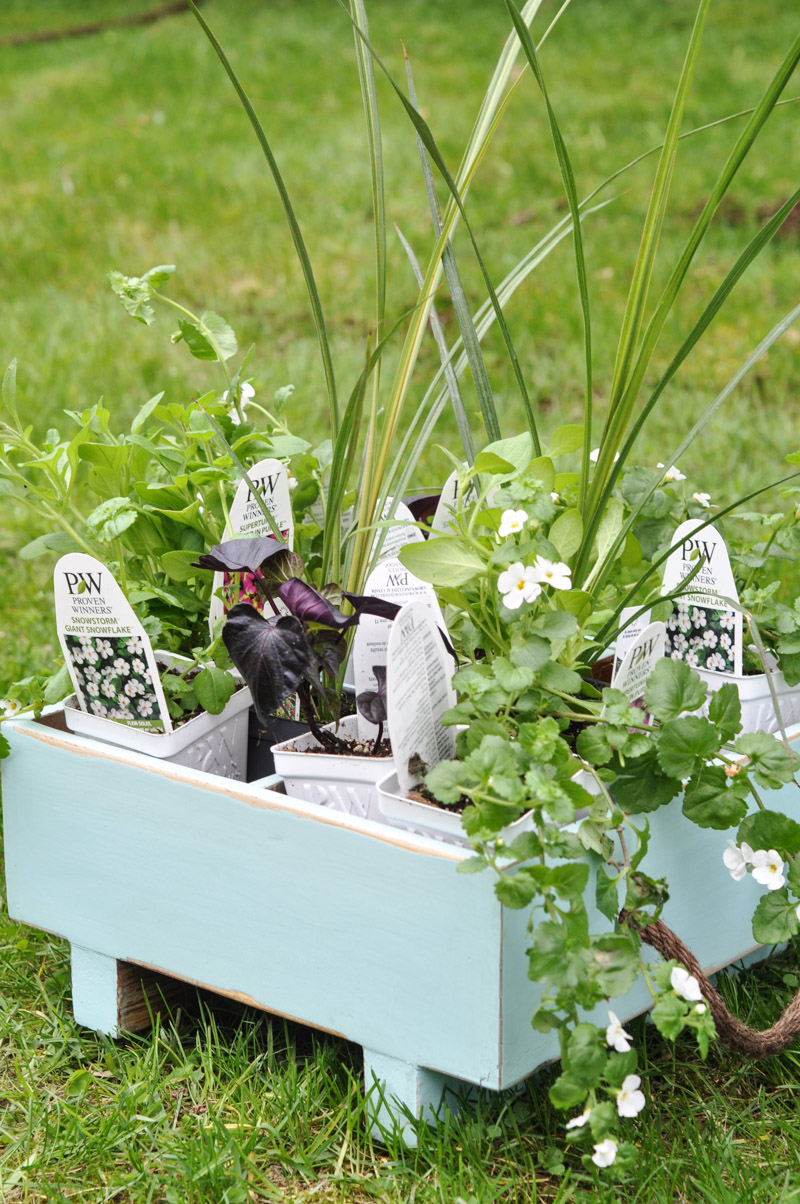 Prior to filling the crate with dirt, I did a little "mockup" of what the planter would look like. A clever person would bring the crate to the nursery with her.
So don't be a dummy like me, do the mock-up at the nursery and then you'll be sure that you have enough basket stuffers for the project!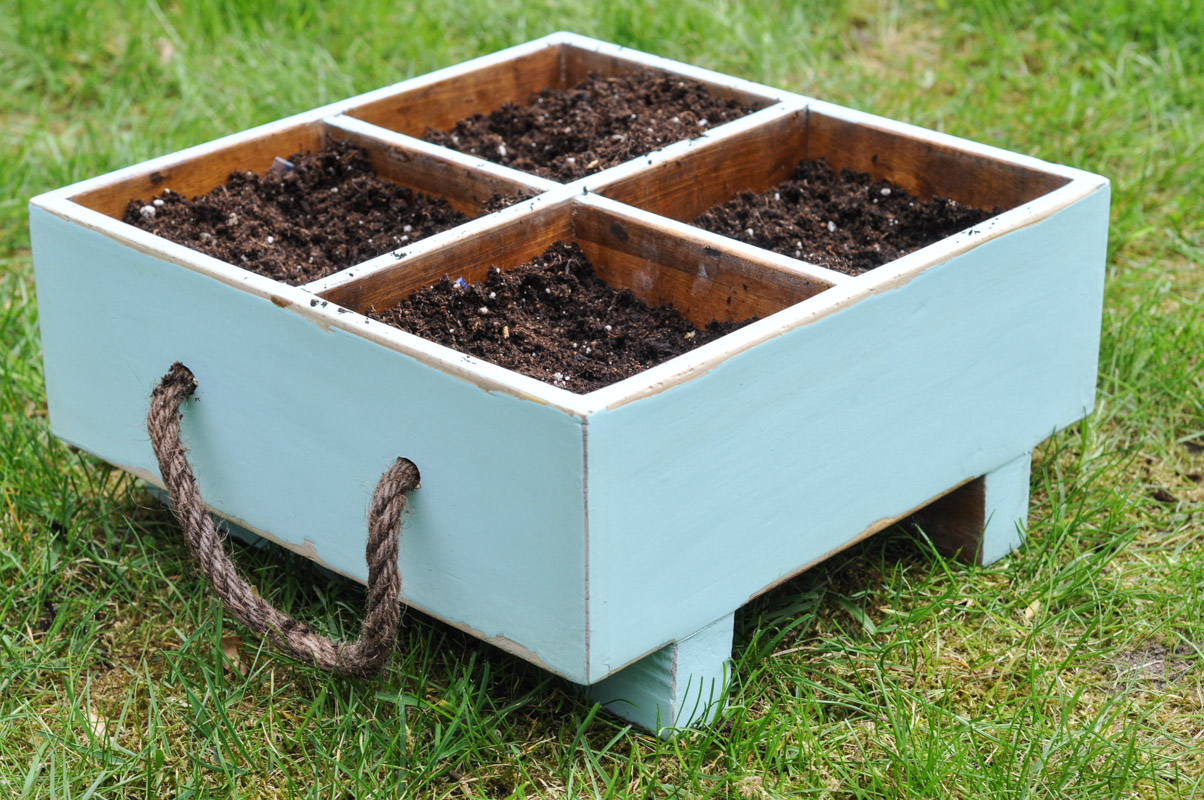 I used a good quality organic potting soil as my growing medium. In about 6-8 weeks, I'll give my plants a little feeding of organic fertilizer to keep them from starving each other out.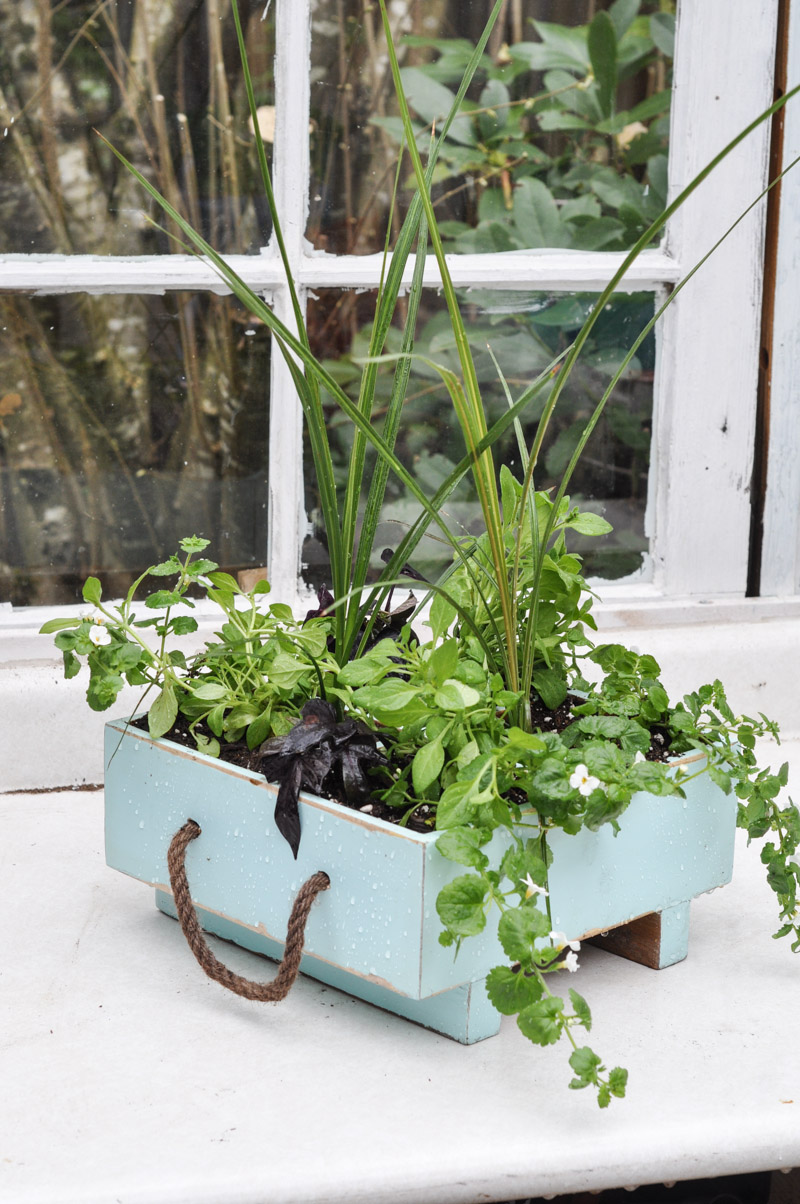 All planted up! You can see that the height is kept in the center of the planter, then it decreases down to the trailing arms of the Snowstorm plant. I'm very much in love with the potato vine. I think it will be making a few more appearances in our planters this year.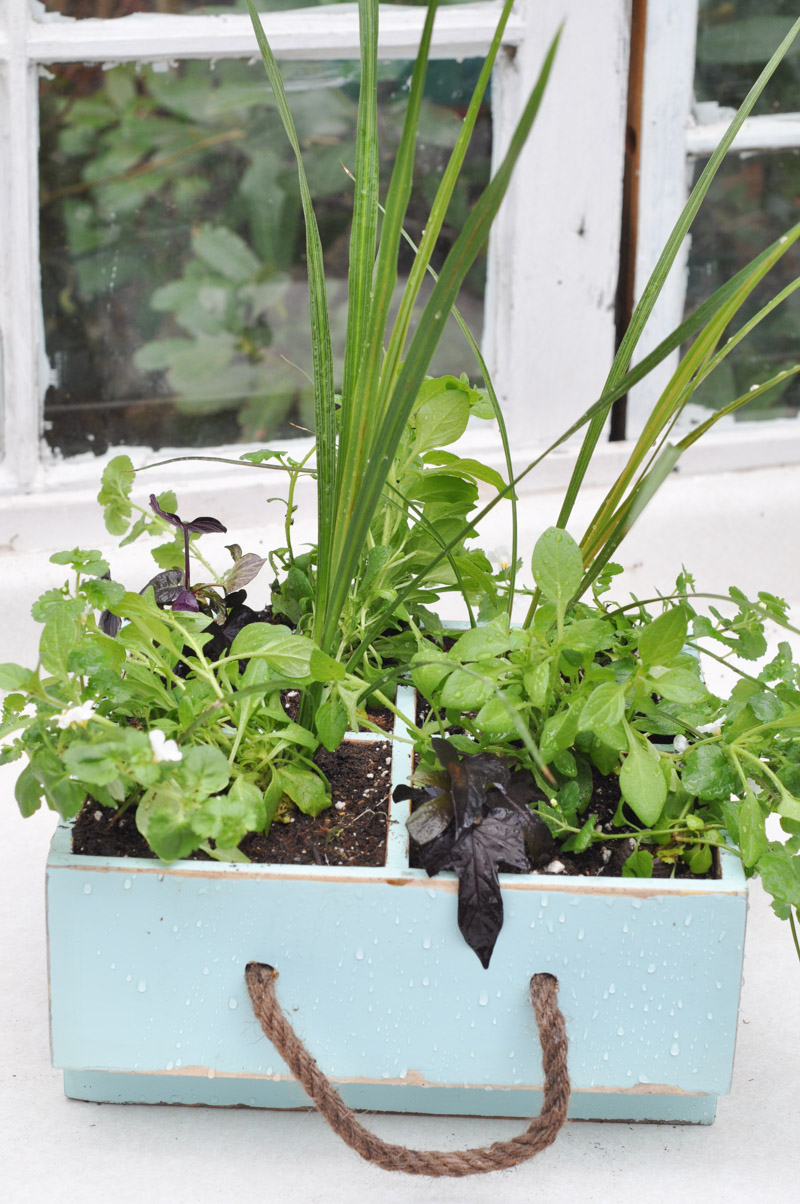 This planter isn't as showy as it could be, and that's simply because these plants are still waiting for their cues. There are wave petunias preparing to blush their way through the summer. In the centre, the dracaenas will grow tall and full and draw the eye. And then the trailers will fill out and anchor the whole look.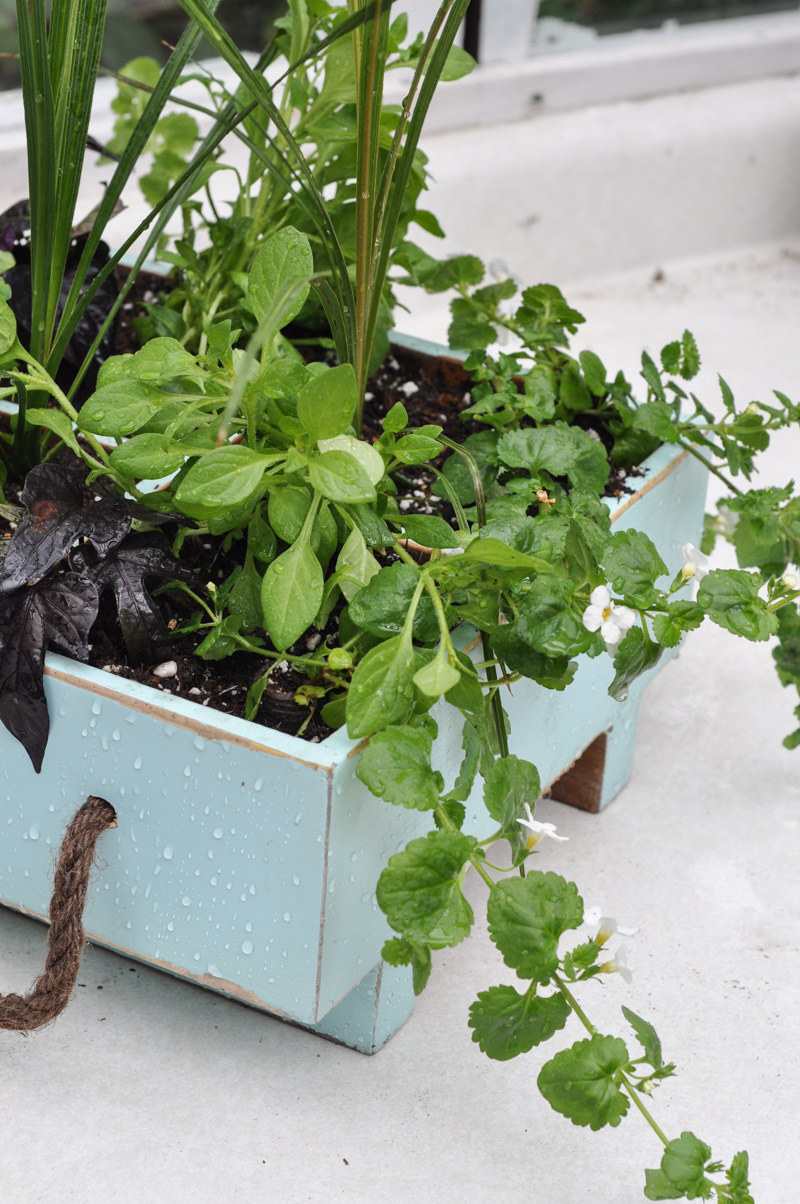 It's basically a Crate of Potential right now.
But I already love it.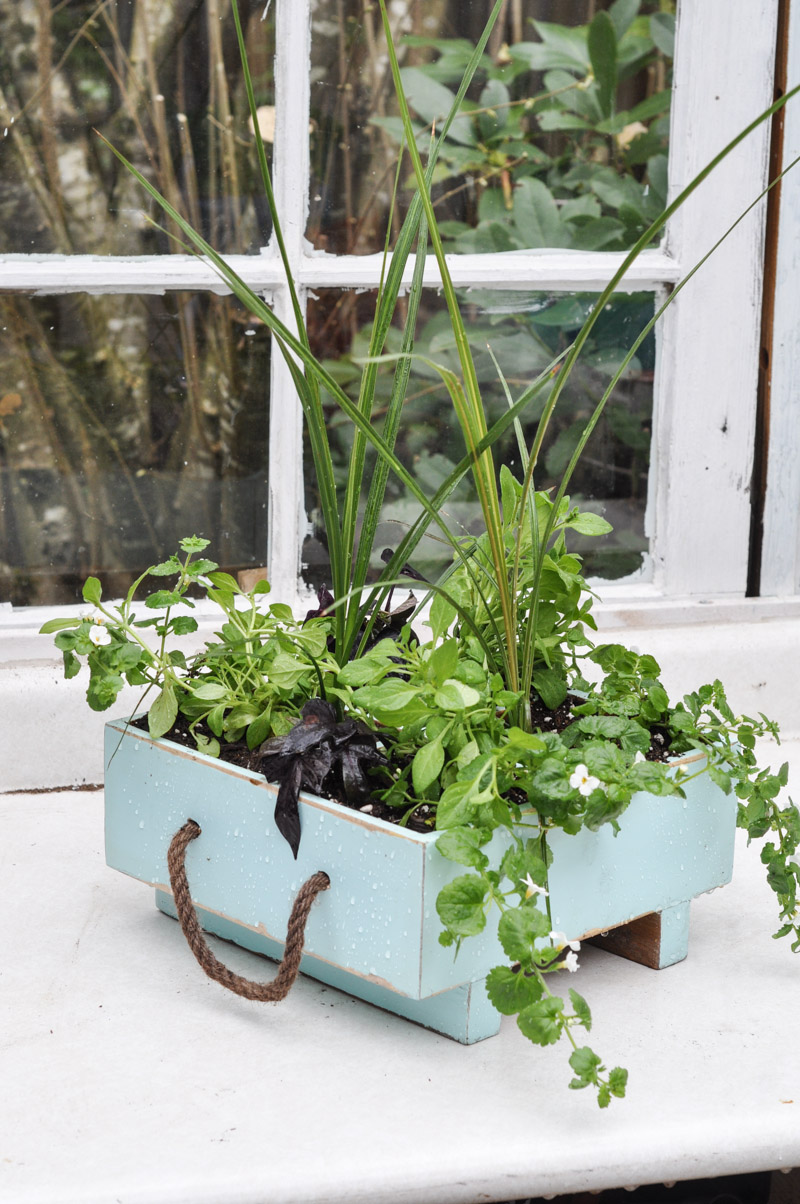 The Crate of Potential will live in my greenhouse for the next little while until Mother Nature gets out of her funk and gives us some sunshine.
But this project has shown me that it doesn't always have to be the stereotypical planter that makes its way outdoors. Decorative, typically "indoor" objects can become quite striking planters!
…. even if they're still on curfew and have to live at mom's house for a little while longer.