A few weeks ago, I was in the library with the girls and I wandered away from the brightly coloured children's corner and into the non-fiction section.
It isn't very hard to wander into another section of the library, as ours is a tiny little neighbourhood branch. With five computers and one librarian, it's the comfortable and familiar hangout that my children can bounce around in. Plus, with its small size, there isn't any way that someone could have an undetected nap in the aisles (unlike the larger city library where I've occasionally had to step over legs and arms to get to my copy of Domino in the Home Decor section).
I skimmed past crafting and shed building plans to stop at the memoir section. Intrigued, I grabbed a couple of titles and then wandered back to my girls. The next week, I did the same thing. And before I knew it, I had gobbled up multiple books – all life stories (embellished or not? It's up to the reader to decide if the author is a reliable narrator) by funny famous women.
I've fallen into a literary niche, and I've enjoyed myself so very much.
Originally, I was going to talk about some books that I didn't enjoy all that much, but I've decided that would just be counterproductive. Instead, I'll only share that books that I loved.
1. Shrill: Notes of a Loud Woman by Lindy West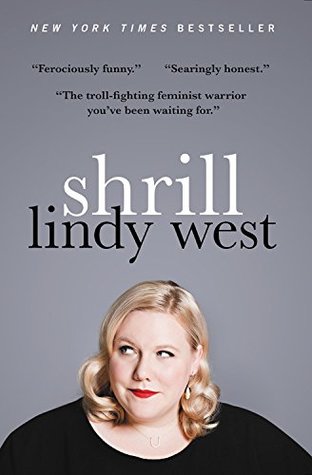 I could not put this book down. West is an engaging contemporary journalist who tells it like it is – right down to the nittiest of gritties. I fell in love with her and the raw insights she shares about her experiences of not fitting into the molds of society's expectations. It's funny, crass and poignant.
2. Hungry Heart by Jennifer Weiner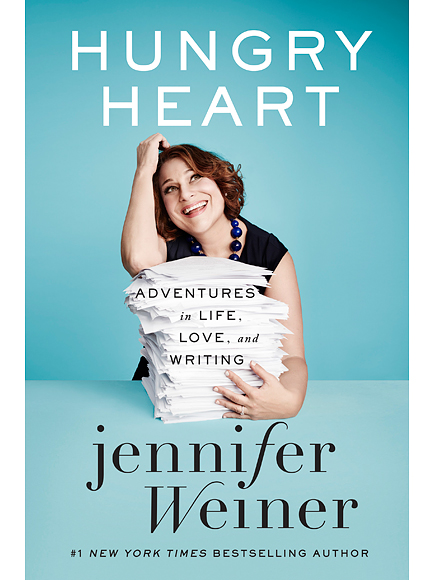 Did you know that her last name isn't pronounced "Weener"? Oh man, I feel as though I've let her down all of these years. Jennifer "Wine-er", author of many popular titles that I've gobbled up over the years (In Her Shoes, Good in Bed, and Little Earthquakes…. the book that made me cry big blubbery tears), writes her memoirs with just as much style and truth as she does her fictional characters. I will admit something: I'm still working on this book right now. But I've been stealing out to the patio with my book as frequently as I can so that I can finish it.
3. Bossypants by Tina Fey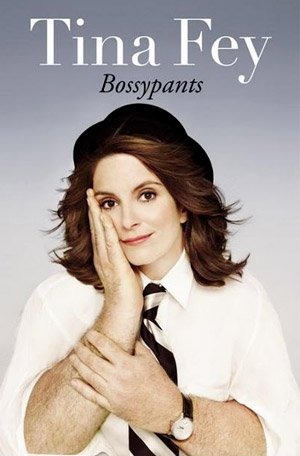 I like Tina Fey. There's something about her unapologetic, confident style that I enjoy. Many memoirs written by women talk a lot about not fitting in, about feeling less-than, about navigating disastrous relationships and figuring out that they were worth it all along. But, Tina writes with self-assurance. It's kind of refreshing, to be honest.
4. Is Everyone Hanging Out Without Me? (And Other Concerns) By Mindy Kaling
Okay, we all know that I love Mindy Kaling. I wish she was my next door neighbour and we'd drink wine and she'd also have giant size 11 feet so that I could wear her gorgeous shoes. Alas, she is fabulous and famous and wears frocks by Salvador Perez and I am wearing Old Navy. Still, her writing is fabulous (hence her career on The Office and her show, The Mindy Project). Her books are fairly inoffensive as memoirs go, but still very entertaining.
5. Official Book Club Selection: A Memoir According to Kathy Griffin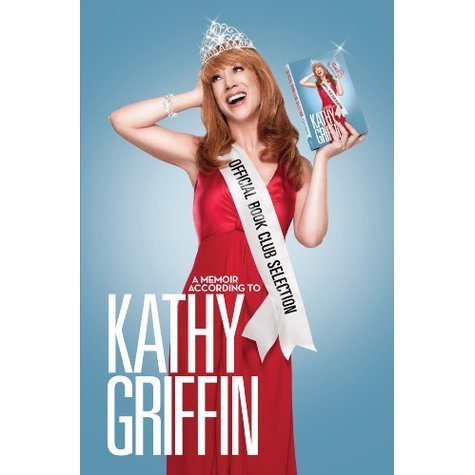 A self-proclaimed D-lister, you might recognize her from CNN as of late. Kathy Griffing got herself into some trouble with the Trump administration lately by saying something that was unfavourable to those in charge. I'm not going to talk politics on the blog, but I will say that whether you're a pitchfork toter or not, this book is strangely entertaining. Griffin talks about Andy Dick, and family secrets, and how she was raised by television. I've reread this book a few times – it's a guilty pleasure. I'd put it in my beach bag.
Coming up: Let's Pretend This Never Happened By Jenny Lawson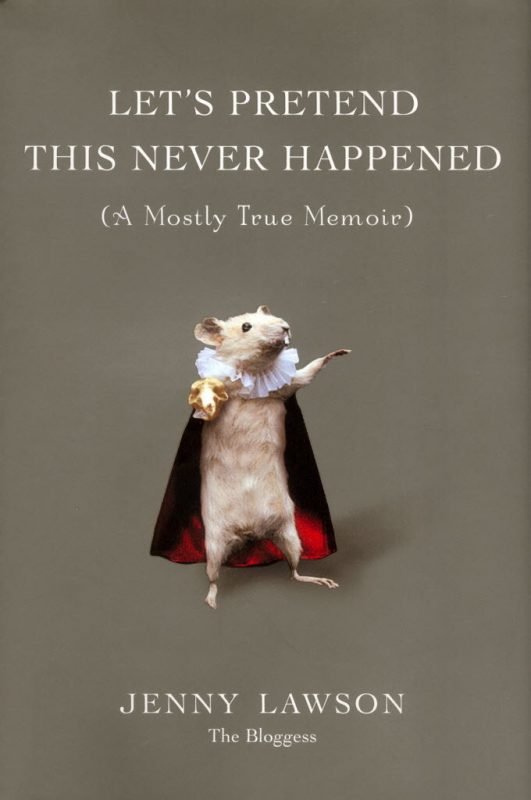 So many people have told me that this book is hilarious and a must-read and why haven't I read it already!?!?
I have a hold on it at the library. I think I'm in the 20s on the waitlist now. Maybe I'll get it before the summer is over. Or maybe I'll have to cave and buy it so that I can know exactly why 6 people have recommended it to me.
So that's my recommendation: other people love it. You should read it too.
Maybe I wrote this bizarre, very specific book list for myself – or maybe you're looking for another book to put a hold on at the library. Either or, I'm loving this section of the library.