My girls are no strangers to dress-up. We love to make numerous costume-changes each day, whether it's into superhero capes, fancy dress or into grubby playclothes.
This is why I knew the girls would be naturals for a little "fashion shoot" featuring vintage repurposed children's clothing. Yes "vintage" and "repurposed": these are two very awesome and powerful words!
We recently met Letitia, the owner of La Petite Lune: a vintage-inspired Etsy clothing shop. She searches for pre-loved fabrics and clothing pieces and then styles them into children's and women's clothing. And if you know me, you know I love a good upcycle. These clothes are right up my alley!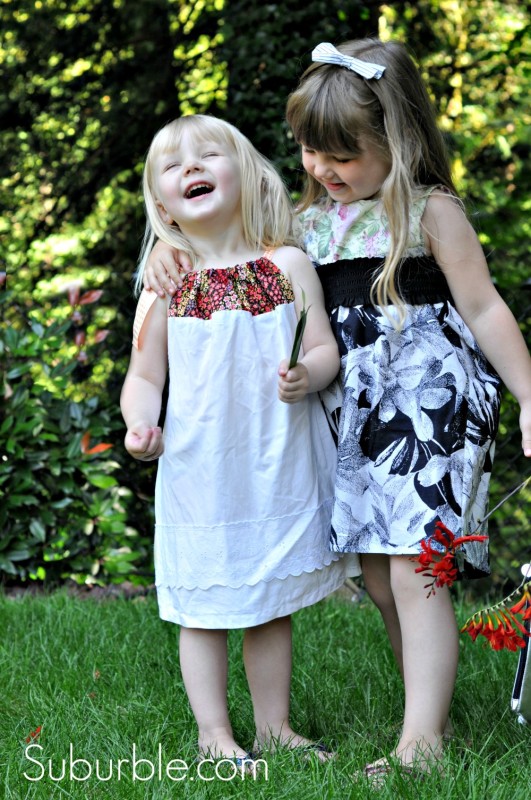 The girls opened their heart-shaped paper packages and found their dresses – each one custom-made for that girl.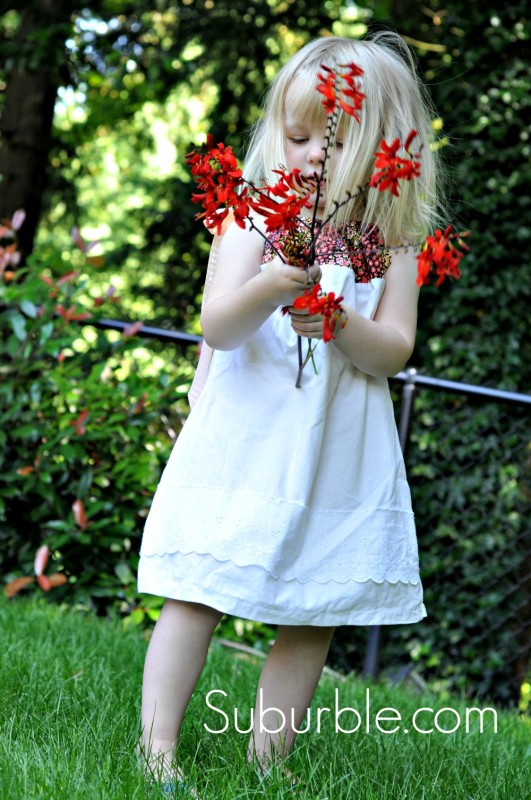 Lucy's dress was a pillow-case style dress with a floral fabric top. It was such a perfect dress for the summer day. Light and airy.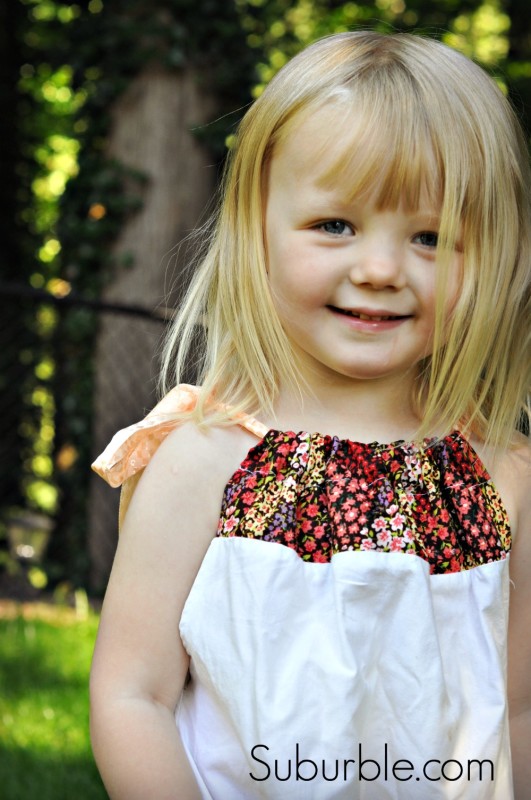 When I was uploading my photos and came across this one, I had to stop. Where did my baby go? And who is this little girl?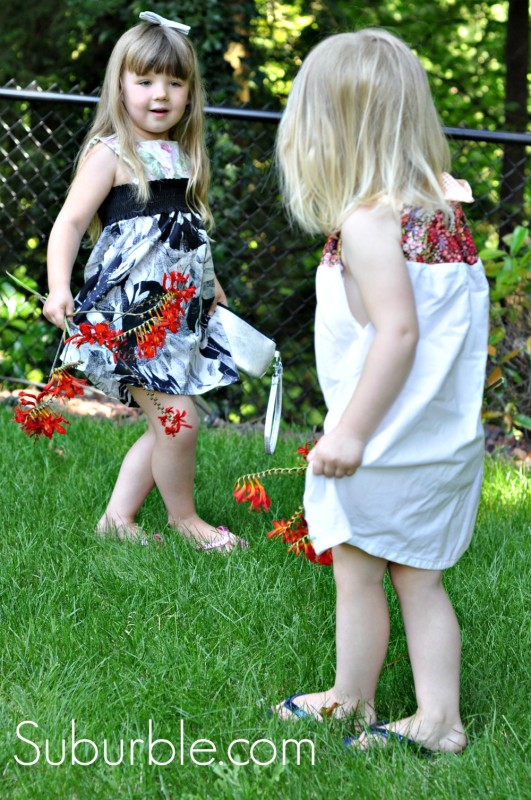 Lila showed us all the proper way to curtsey. Ever the lady, that one.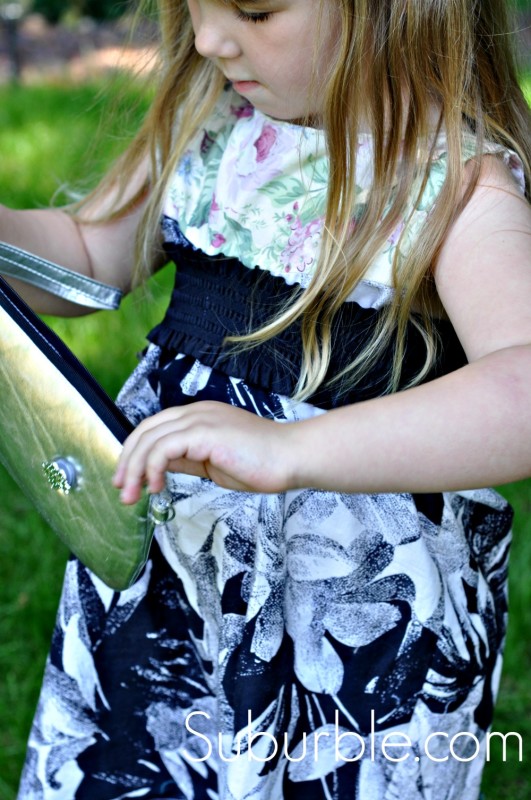 The origins of Lila's dress was vintage fabric and a vintage napkin! I love it! (And obviously, so does she!) The bold fabric choices match the personality of this little girl. She might seem shy… but wait 'til she's got something to say. She's not afraid to speak her mind.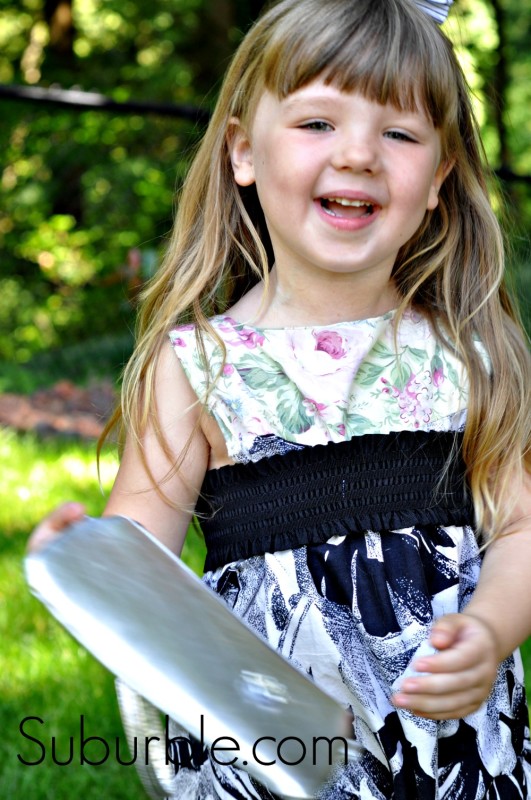 She accessorized the outfit herself with a silver metallic purse. Fashionista-in-the-making here!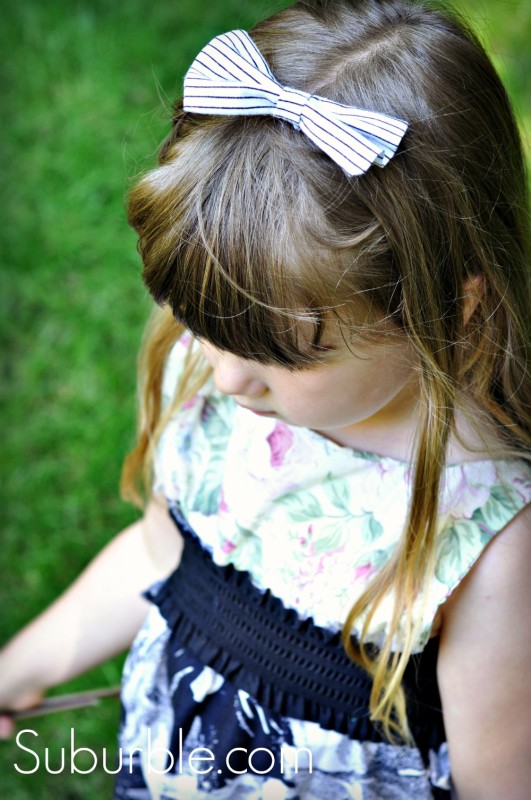 Lila's package also included this darling striped bow headband. She's added it to quite a few ensembles as of late.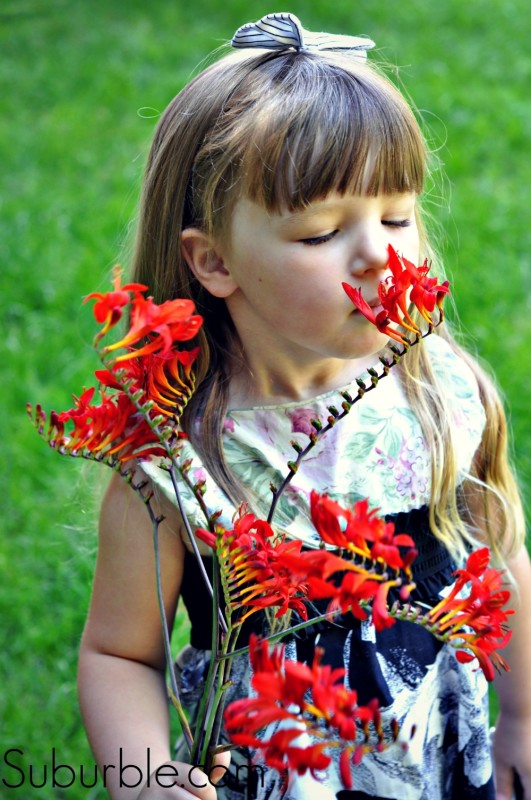 I am going to be so sad when the summer ends and takes these lilies with it. I've had them in my house for weeks. It's the plant that keeps on giving and giving.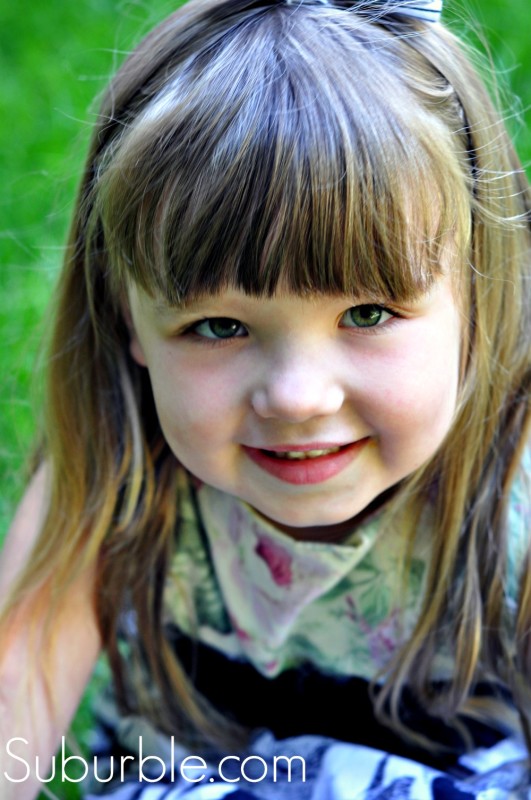 Not unlike this ham-bone. These kidlets have been giving me plenty these days too: plenty of laughs, plenty of headaches, and plenty of love.
If you love vintage-inspired fashions, and want to support a hard-workin' mama, then visit Letitia's Etsy Shop: La Petite Lune. You can also learn more about Letitia, her projects, and her adorable daughter, Luna (hence, her shop name), on her blog. And if you really want a summer treat: La Petite Lune is having a summer sale! Enter the code: SUMMERLOVE upon checkout to receive 20% off your order. This code is good 'til July 31st, so don't wait!
And as for us, we're going to continue dancing in the grass with our fancy dresses… at least as long as this glorious sunshine keeps up! What will we do when the rains come? (And they always do….)
Don't Miss Any Other Posts Featuring These Crazy Kiddos! Follow Along!