"If you like Pina Coladas…" but you don't like rum, then come sit by me. I'm making blender drinks, and you're going to want one of these babies.
I love coconut. LOVE it. I also really like pineapple, too. So it makes sense that I love me a Chi-Chi. (And if you're wondering what a Chi-Chi is, it's really just a Pina Colada with vodka instead of rum. You're welcome, rum-fearers. You now have a new favourite drink.)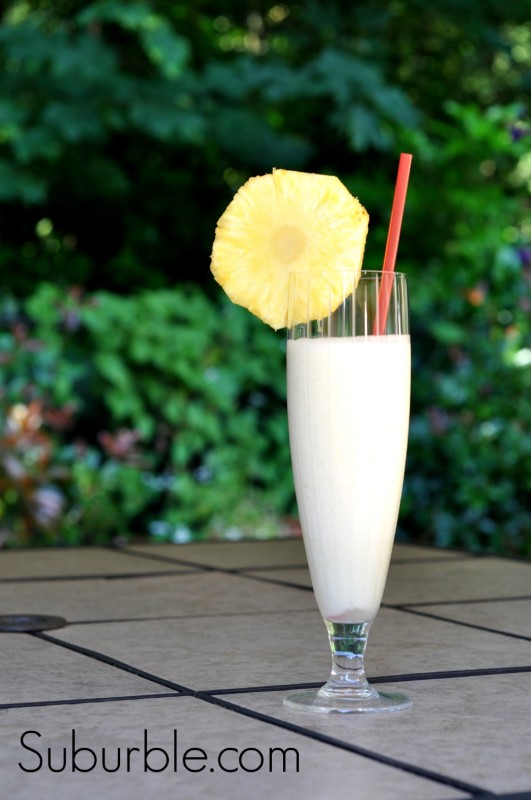 This version of a Chi-Chi is a little different, too. Instead of adding a simple syrup, this recipe relies on fresh pineapple for its sweetness.
The No-Added-Sugar Chi-Chi
2013-07-11 01:59:38
A delicious version of the traditional Chi-Chi, but using fresh pineapple as a sweetener!
Ingredients
5 tbsp coconut cream (I found mine at Trader Joe's)
4 tbsp crushed pineapple
2 tbsp pineapple juice (optional)
2 cups ice
1.5 ounces vodka
Instructions
Mix all of the ingredients into blender until smooth
Pour into a fancy drink glass
Enjoy!
Notes
Banana can also be used as a sweetener (this will also make the drink a little bit smoother, but there will be a slight banana taste!)
Suburble https://www.suburble.com/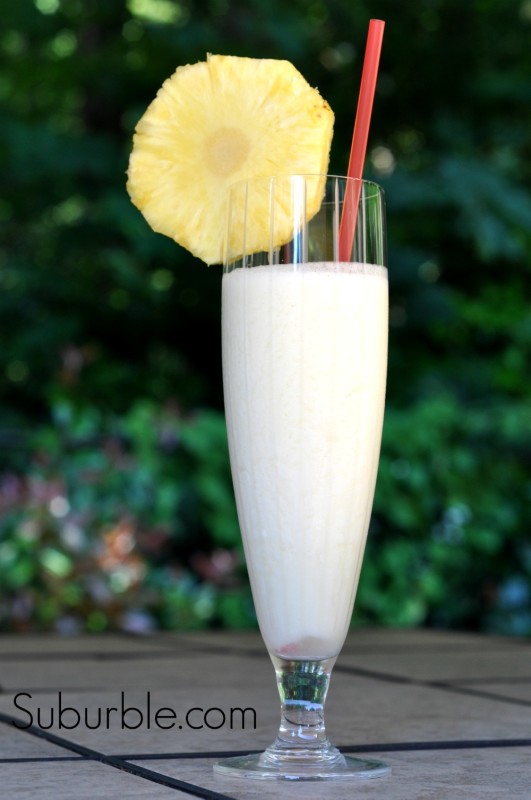 It looks so refreshing (and it was – this mama doesn't let things go to waste!) and I know that this will be a go-to recipe for the summer. When I know that this recipe doesn't involve table sugar and include fresh fruit, I'm all over it like a dirty shirt.
Oooh.. "A Dirty Shirt"… that sounds like it would be a good drink, too!
Don't Miss Another Fab Drink Recipe on Suburble! Follow Along Below!