… I've decided to dip my toes into another Social Media ocean: Instagram.
Instagram has been huge for ages. I've mostly ignored it, while occasionally admiring photos posted on blogs and on websites.
But finally – FINALLY – I've decided to give it a try. And I have to admit: it's a lot of fun!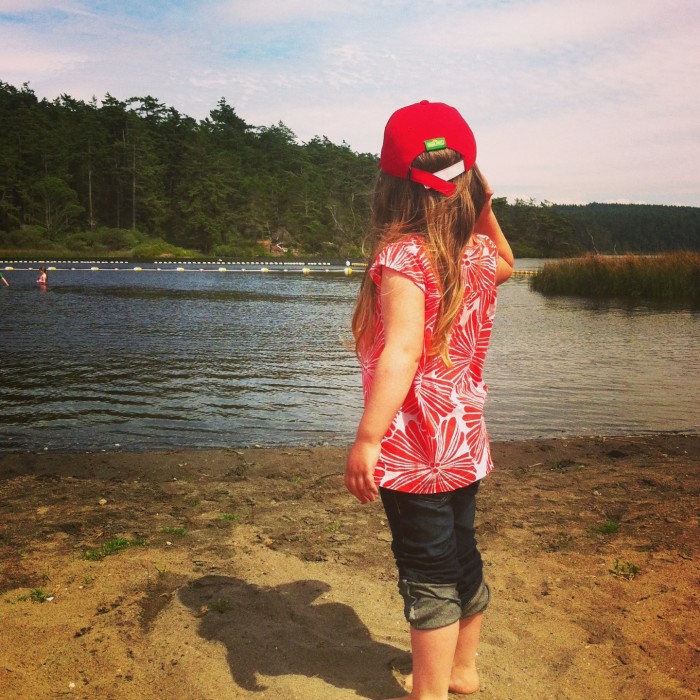 The beauty of Instagram is that it is instant editing right at your fingertips…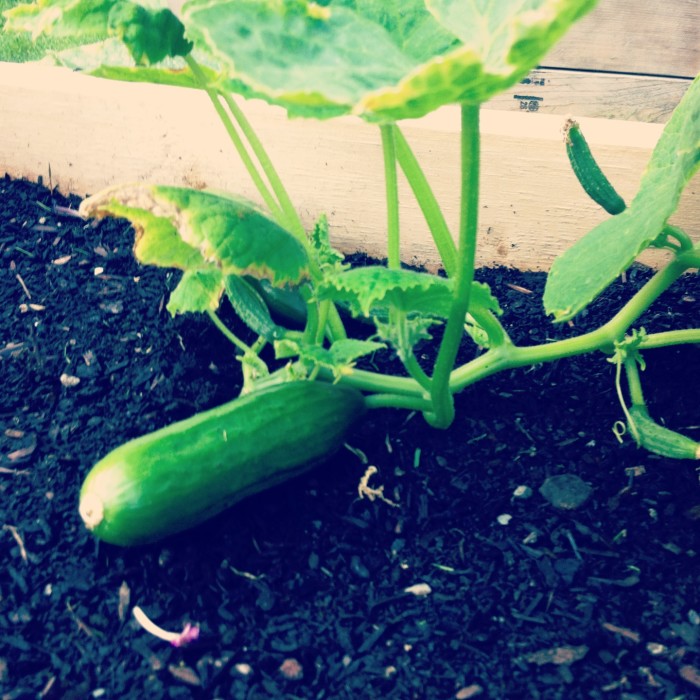 …whether you're in the garden…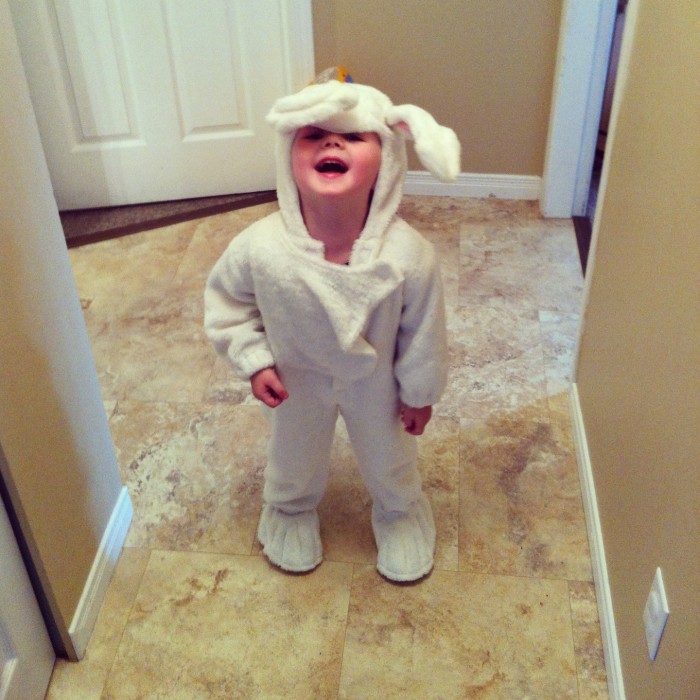 … hopping down the bunny trail….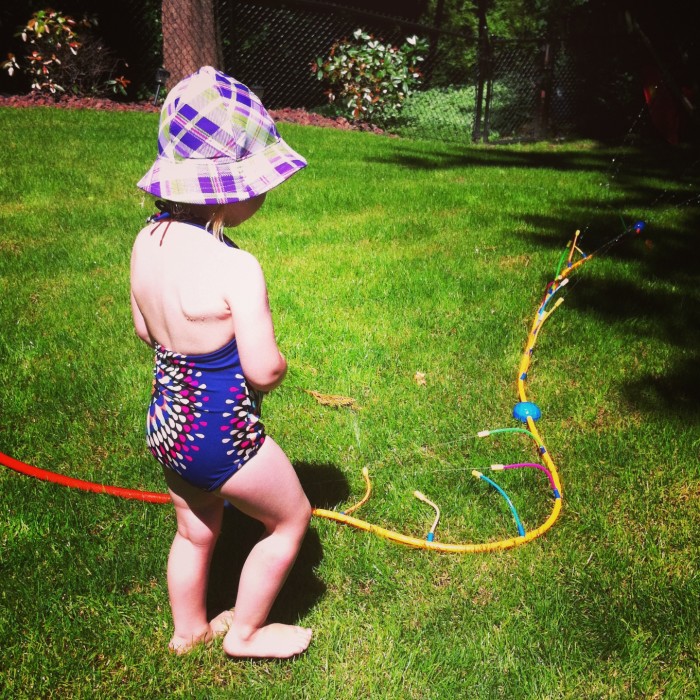 … or braving the cold splash of hose water.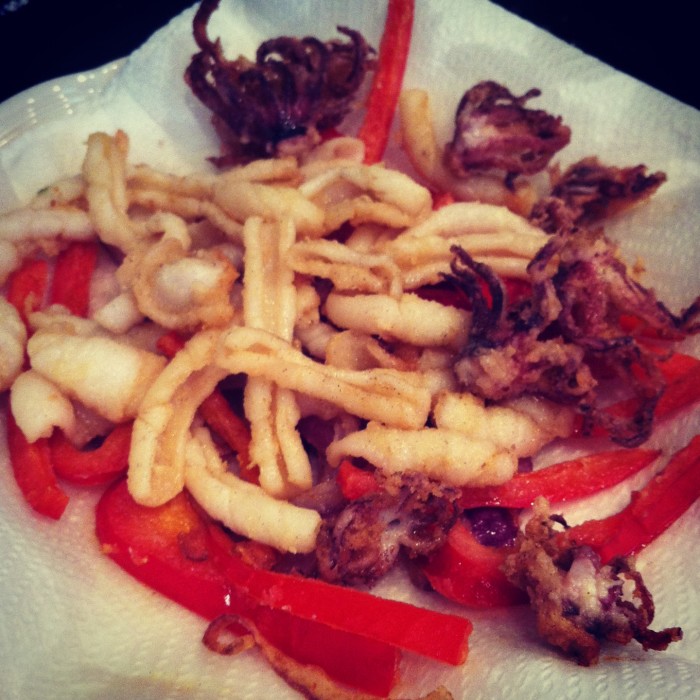 Instagram is notorious for pictures of food. This homemade calamari may not look as beautiful as some other dishes, but I guarantee that it was a delicious and wholly satisfying culinary endeavour.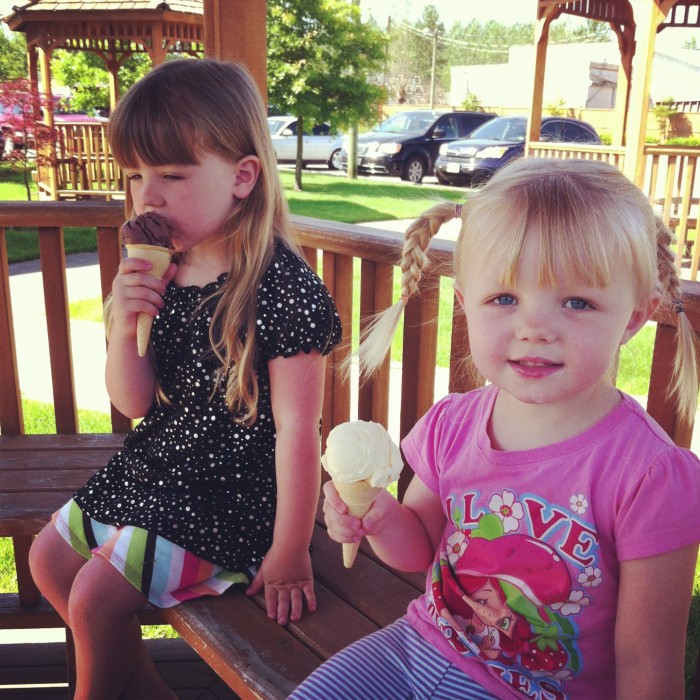 I'm also able to capture my moments of weakness: ice cream at the produce market…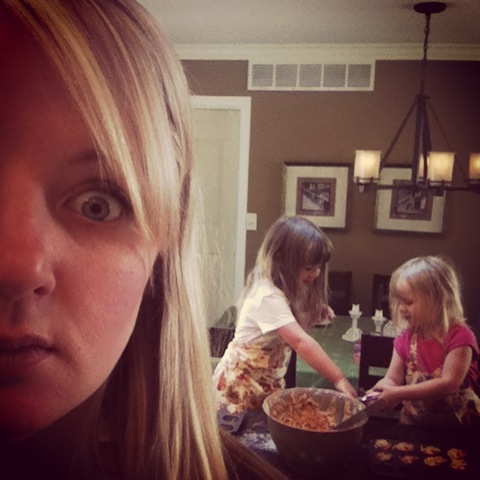 … letting them bake by themselves…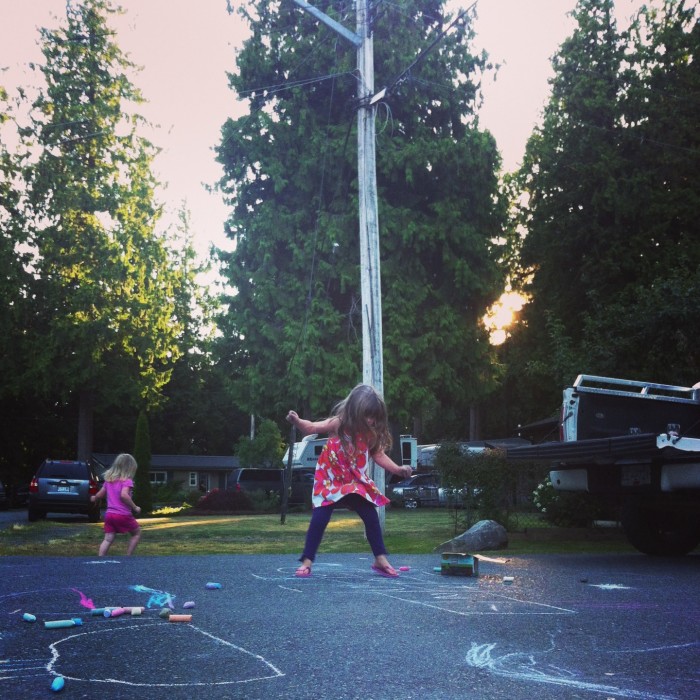 … or hopscotch way past their bedtimes.
Does my iPhone and Instagram replace my – now seemingly giant – DSLR camera? No. Not in the slightest. But it does allow me to capture moments that would otherwise slip away into the hot summer night air. Like the picture of a four year old singing out her numbers as she hops over chalk lines on the pavement.
Trouble is, I'm still very new in Instagram-Land. This means that I have virtually no followers and hardly anyone to follow. I ask my readers: Are you on Instagram? If so, please leave your Instagram profile name in the comments (or follow me by clicking on the icon below). I will follow back.
I will probably like all (or at least most) of your photos. I will comment on lots of them.
I'm nosy and a chatterbox: it's the perfect combination for an Instagrammer. (And my Instagram name is Suburble. I'm pretty sure that I'm the only person who has ever thought of that name. It was waiting for me to claim it!)
Looking forward to seeing those little moments through YOUR eyes.
Want to see more photos of my hilarious and calamitous life? Follow along!