We arrived home from camping yesterday, smelling of smoke, dirt, sweat, and exhaustion. Does exhaustion have a smell? It should. I'm pretty sure that I could smell it on Mr. Suburble.
And now I'm piling laundry into the machine, watering flowers that have been gasping for two very hot days, and scratching my head as I look into an empty fridge. Mama's got stuff to do.
But before I tackle my to-do list, I wanted to share this awesome moment from our camping trip. This is Lila and her two cousins (Brady and Lucas) receiving their Junior Park Ranger badges. They are being sworn in by Ranger Sam; clutched in their hands is the booklet they had to complete prior to earning their badge.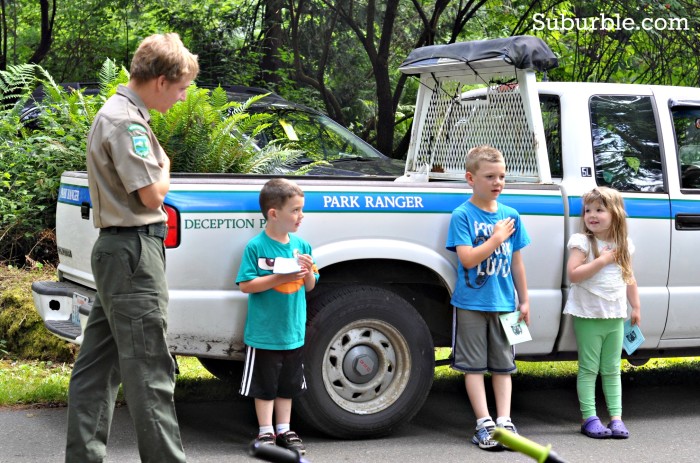 The kids proudly wore their badges for the rest of the trip. I love programs like this. The kids were so proud of their accomplishments, and they learned something! In the summertime!
Keep your eyes peeled (or ask when you're making reservations) for programs like this at your local campgrounds. It's a great way to get the kids even more involved in the Great Outdoors!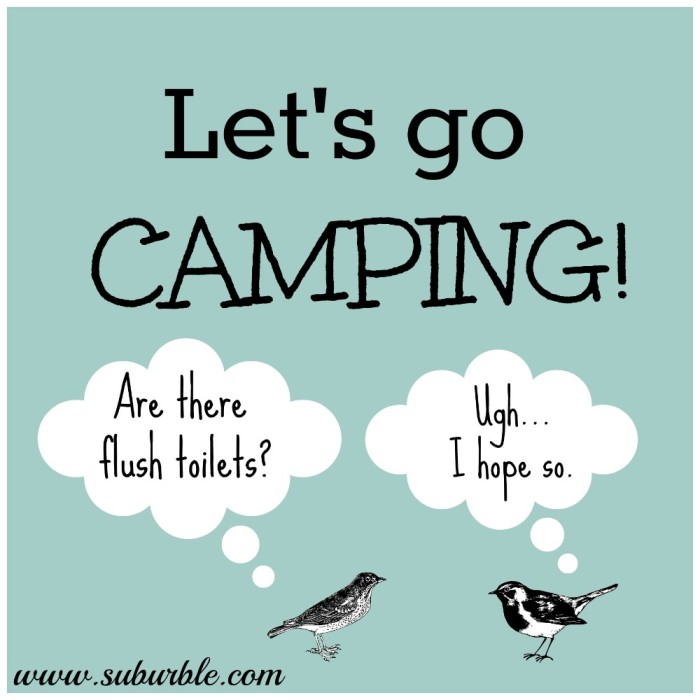 Don't miss another Let's Go Camping post! Follow along!