This is a giveaway that I've been anxiously waiting to post. It's quite the prize. And what could you do with a gift card for $275 at your choice of these three stores: Target, Home Goods, or World Market?
You could get that ice cream maker you've been wanting. Okay – maybe that's just me pining for an ice cream maker!
Or you could buy all of your back-to-school supplies.
Or you could buy that gorgeous rug you've been eyeing.
Or you could do some early Christmas shopping (wouldn't that feel incredible?).
Don't miss this opportunity to snag a $275 gift card and treat yourself to a little shopping spree! It could be so much fun!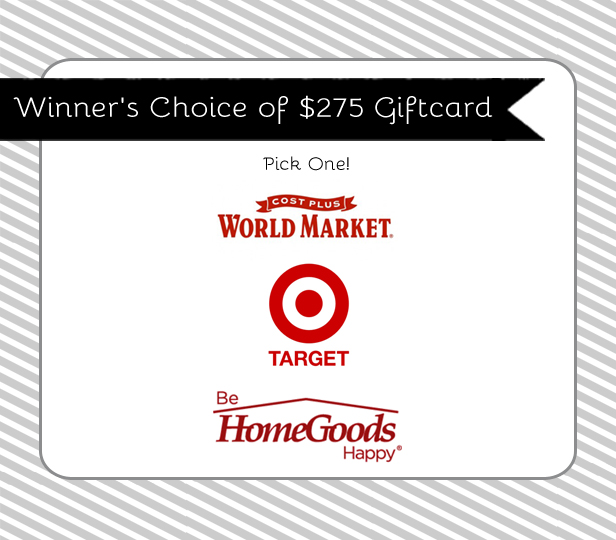 Contest runs from August 5-11th. Open to Canadian and US residents. Void where prohibited.
Enter using the Rafflecopter below! Good luck!