Summer may be dwindling. We may be thinking about backpacks and pencils and new sneakers. Some of us are already happily scouring Pinterest for pictures of pumpkins and horns of plenty.
But while the days are still long, and the nights are still warm, there are campfires to be had!
One of our favourite campfire treats are s'mores. But this year, I discovered something even more heavenly: banana boats.
These simple and delicious treats can be prepared on the campfire, barbeque, or even in the oven.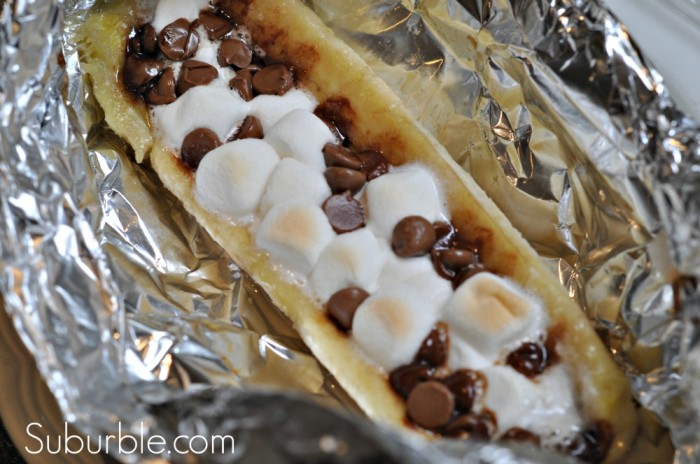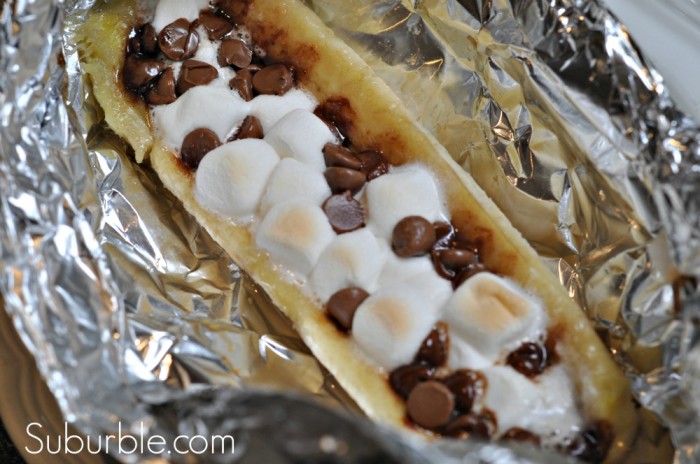 Banana Boats are a fantastic recipe to break out with the kids. They can prepare their own "boats" easily. And because the ingredients are few and the "baking" is easy, this dessert can be made while camping or while barbecuing in the backyard.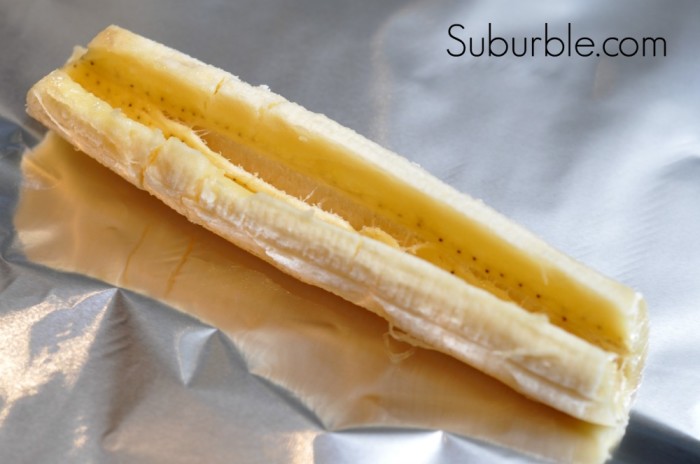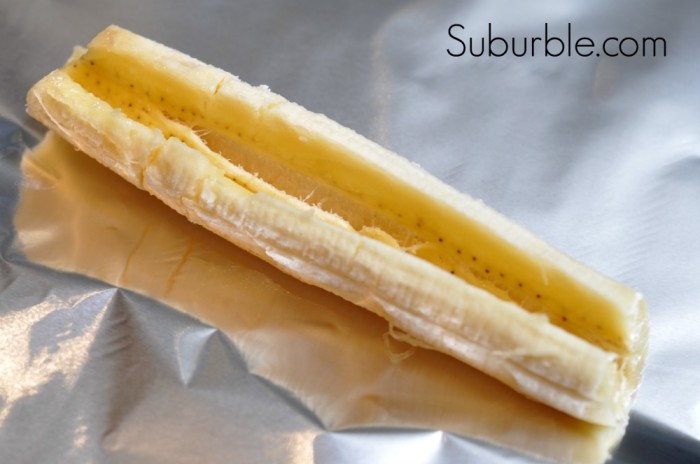 Put a banana on a sheet of heavy duty aluminum foil (or two sheets of regular-weight foil). Slice it down the center.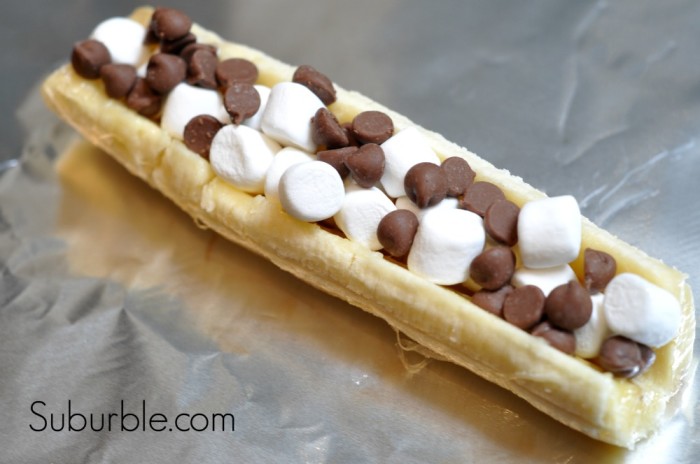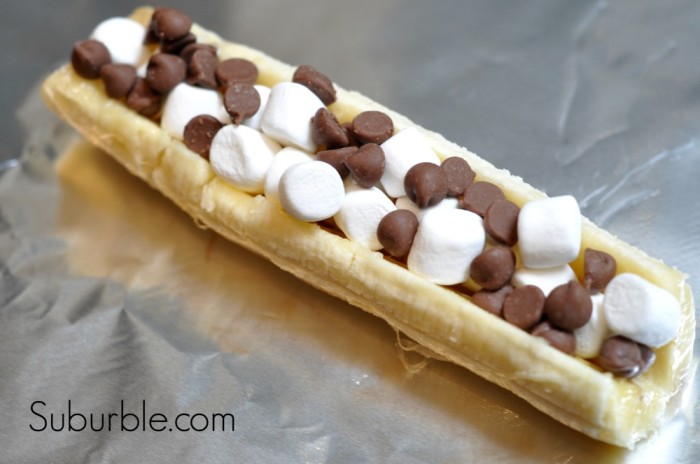 Jam-pack it full of marshmallows and chocolate chips. The kids can handle this "assembly" quite easily. (Also, consider butterscotch chips – VERY yummy).
Wrap the now-stuffed banana with tin foil and put it on the coals of a campfire or on the barbecue. If you're at home, you can put it in the oven at 400 degrees.
Sit impatiently for about 15 minutes (if you're using a campfire, check it more frequently, as you can't regulate that temperature. Believe me, I've tried.)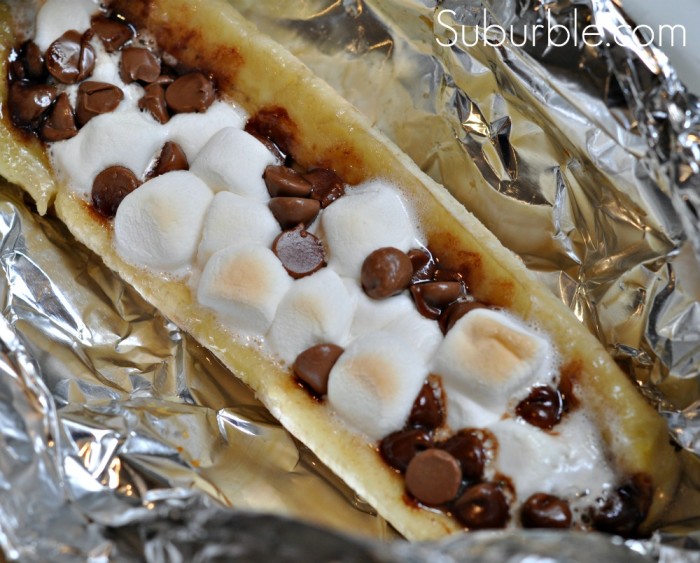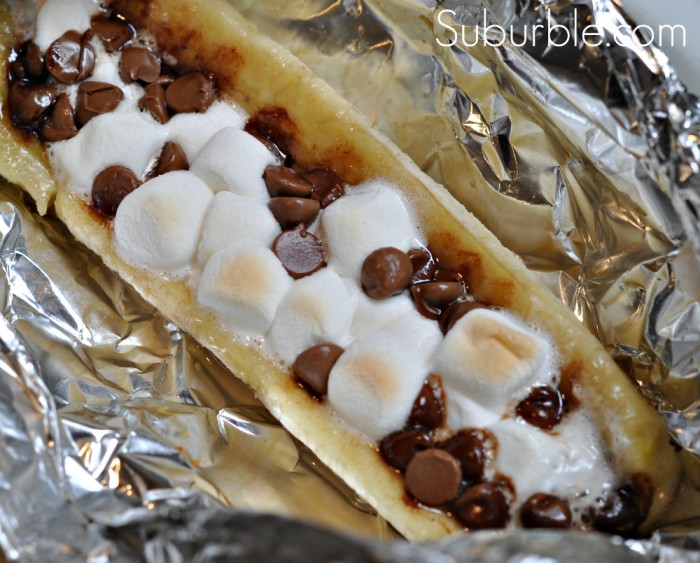 Open your foil packet of goodness and be amazed at the sight of melted chocolate and marshmallow (all snug in their boat made of banana). Grab a spoon and dig in!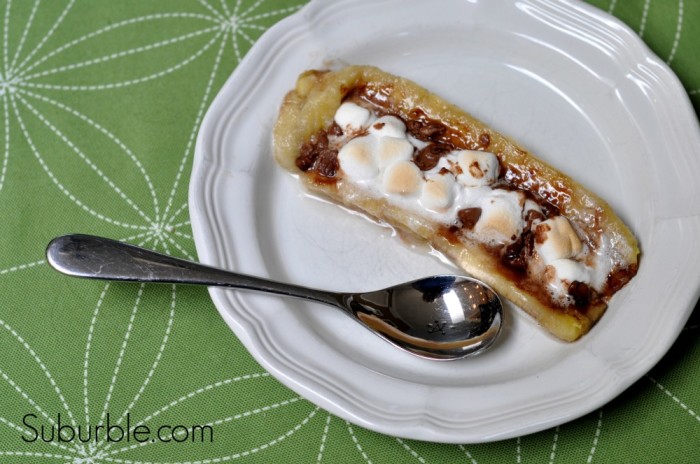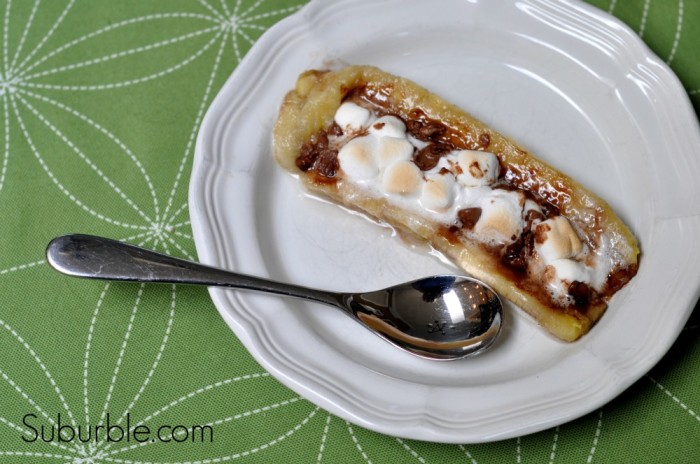 If eating from a foil packet is just too "campfire-chic" for you (and that's okay, I understand), then you can plate it. But I have to warn you – once it loses its cozy and shiny home, the presentation gets a bit… iffy.
I swear – what it loses in gorgeousness is gained in deliciousness. And simplicity.
While we still have these last beautiful days of summer, try out one of these delicious little treats. Even if you don't have sticky-fingered kidlets mucking up the joint, grab a friend and re-live those camping days together. I'll bet you make two!
Don't Miss Another Suburble Recipe O' Goodness! Follow Along!
This post was first shared on The Taylor House.