Terrariums and succulent gardens are often heralded as THE plant for the black-thumbed gardener. Succulents are fairly low-maintenance. They don't even like water all that much.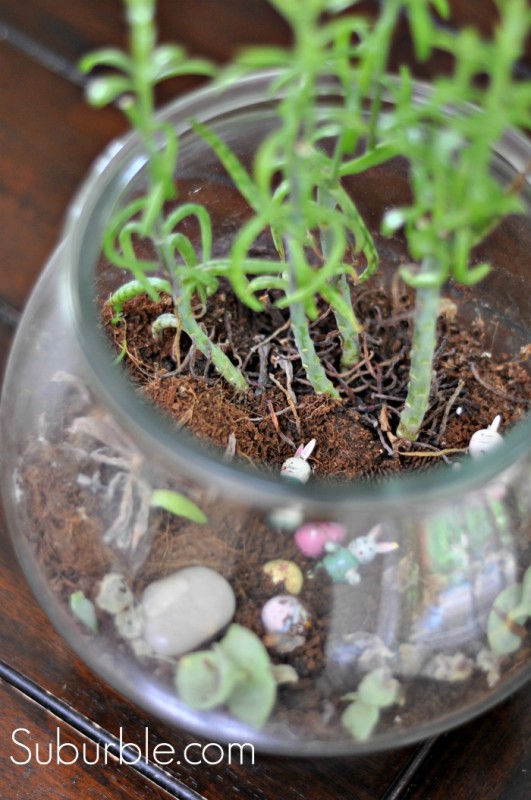 And yet, I've managed to kill all of my succulents but one.
The ugly one lived. Of course it did.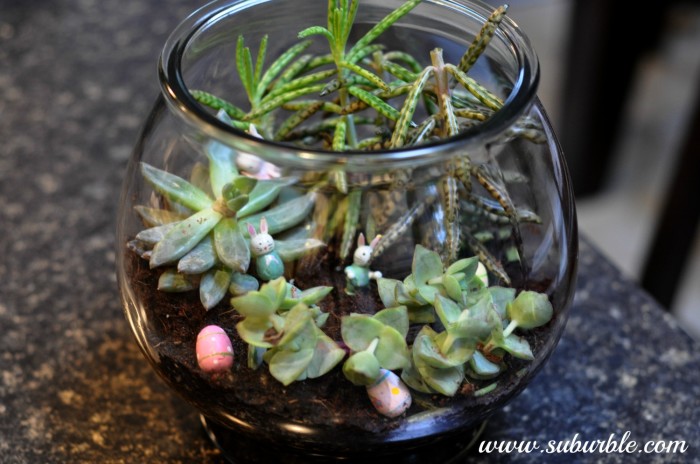 Once upon a time, the girls and I created a charming little terrarium for Easter. The teensy wooden bunnies played hide-and-seek in between the fat green succulents.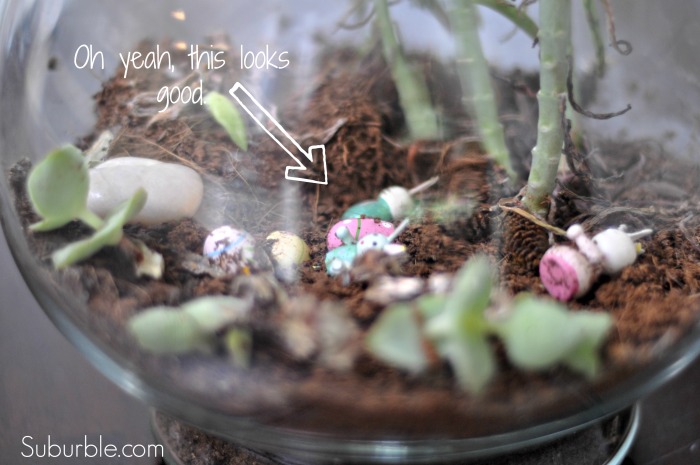 Errmmm….. I think hide-and-seek is over. I don't know that it ended well.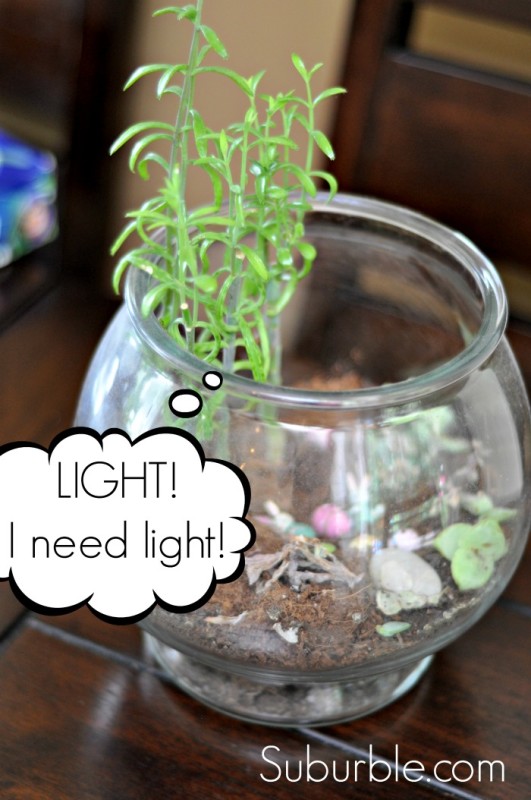 The last remaining plant has grown to quite the height. At first, I thought that this was due to the fact that he was thriving. Just like we praise big babies, I looked at my leggy plant and thought, "Good for you. You're growing so much!"
Turns out, plants normally gain height very quickly because they're searching for a light source. Succulents like the sun. What I thought was "sunny enough" was actually the "shaded area of death".
Of course, I admit that this hot mess is all my fault. I failed my wooden bunnies. I let my succulents – somehow – dry up and wither into those ugly tortured souls in Ursula's cavern (seen Little Mermaid, people? You'll know what I'm talking about).
Sometimes you've got to tell the truth. My thumb just got a teeny little black spot on it.
I might just dump this whole mess out into the compost and put a fish in this bowl. Fish are pretty hardy, right?
Don't Miss Another Suburble Fail! They Happen… Unfortunately.