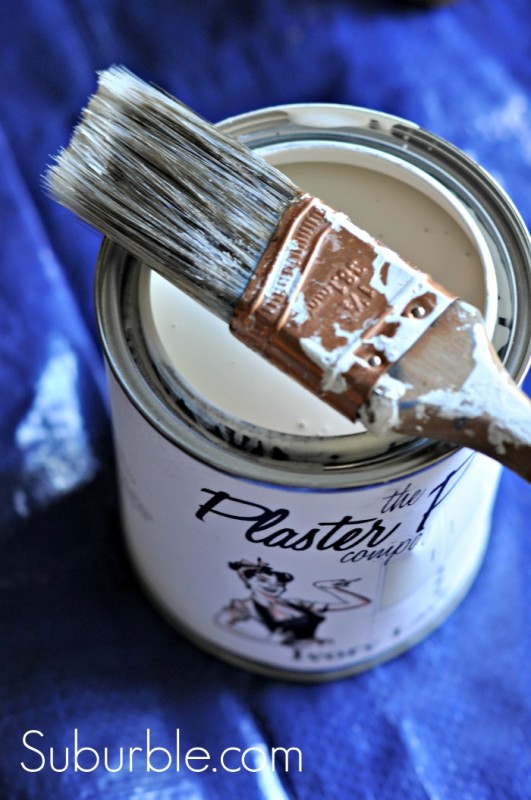 Relax… I didn't spray paint her bed. Did any of you worry that I might do that? No – it was the good old fashioned kind of paint – but with a twist!
A couple of months ago, Amanda, from Wonderland and Company, contacted me about trying out Plaster Paint. I immediately jumped on the opportunity. Not only because Amanda is a sweetheart, and also a fellow furniture-refinishing-junkie, but also, I had just stumbled upon this beauty: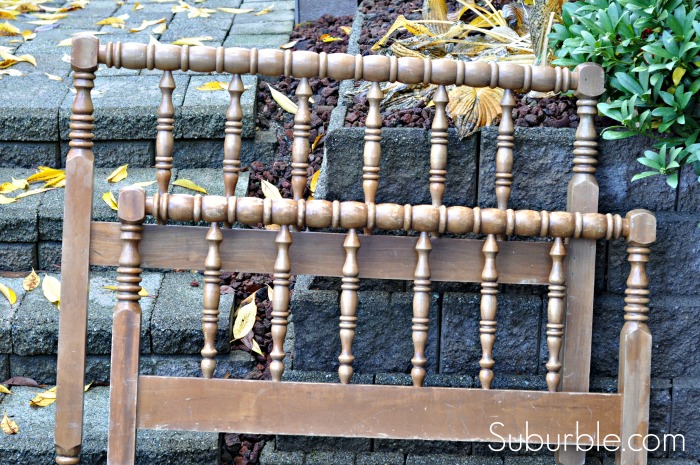 Mr. Suburble and I were taking the girls for a walk when we noticed this Jenny Lind-style bed on the side of the road.
"What…..!?!? No. Is this FREE!?!?"
Mr. Suburble looked at my face and knew that this bed was coming home with us, even if I had to carry it on my back. Thankfully, he drove the truck to pick up the bed. He's a very good enabler, that Mr. Suburble.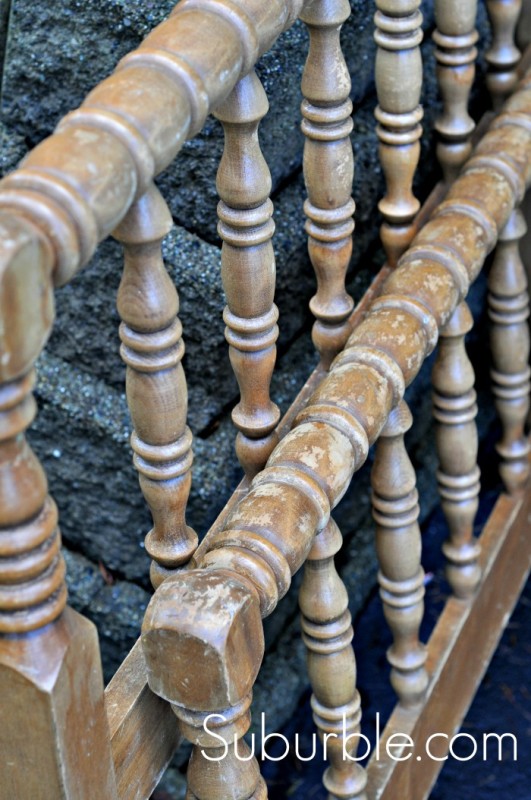 The owner of the bed was gardening in the yard, and he explained that his wife had been the one to put it out on the road. Nobody had claimed it yet… after three days of sitting out.
And this just leads me to believe that people need to work on their imaginations. Sure.. this piece might be a bit beaten up… but paint is a magical thing, people! All this bed needed was a bit of love!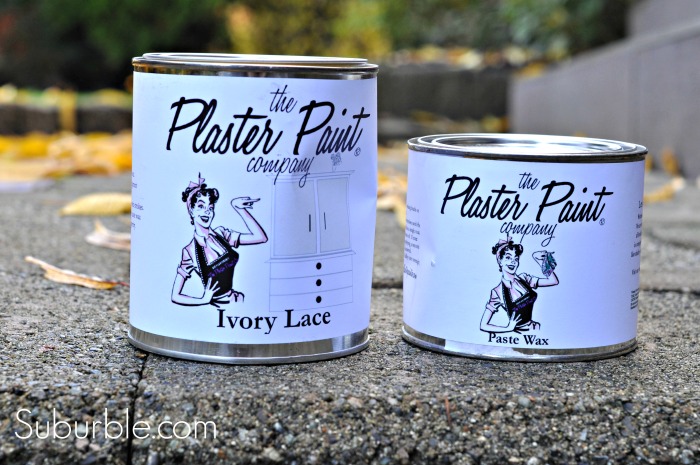 Wonderland and Company sent along a can of Plaster Paint in Ivory Lace and a can of their Paste Wax. I was excited!
Plaster paint is a specially formulated water-based paint that leaves a unique, slightly chalky finish to surfaces. It antiques like a dream. It adheres to most surfaces. It also does not require sanding or priming before use.
Yeah, you read that right. No sanding or priming!
Armed with my brush and dropcloths, I got to work…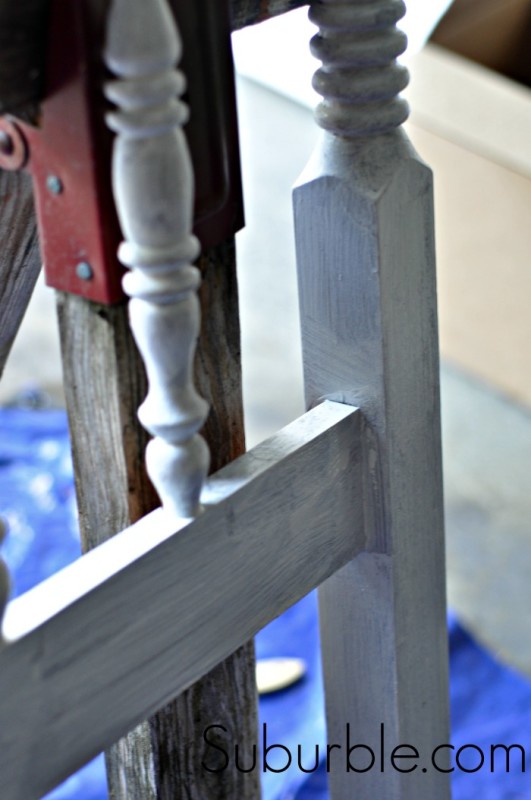 I found that I needed at least two coats of paint to get the even coverage that I was looking for. I think that if you are going for a wash (which you can, by adding four drops of paint to a quarter cup of water), you could get away with one coat. But for me… I was looking for the antiqued, worn-in-all-the-right-places bed.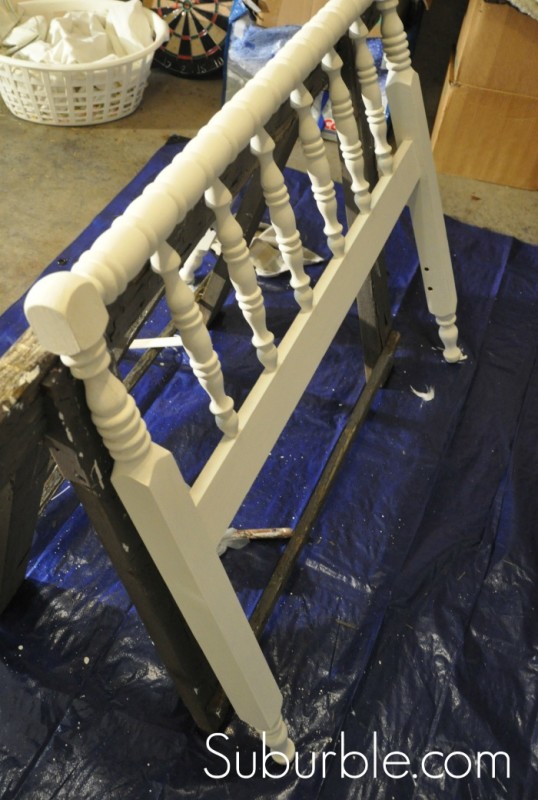 Once the paint had fully dried, I surveyed the bed. It looked good already… but I wanted to distress it.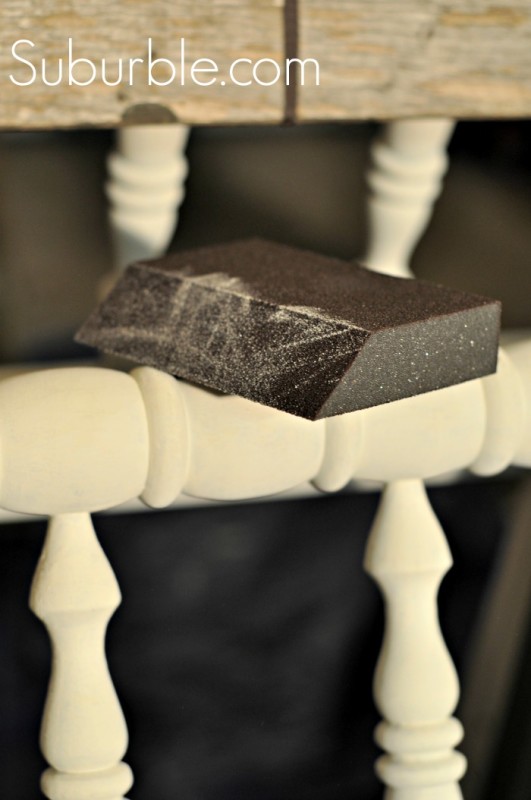 I grabbed a sanding block and got to work.
I first did a light sanding of the entire piece, going in the opposite direction of my paint strokes. Because Plaster Paint is a chalk-style paint, it will dry a little bit chalky, too. You'll need to lightly sand it to get a smooth finish. Be sure to use a dry paint brush to clean off any residual dust.
A sanding block is probably all that's needed to distress this paint. I think that unless you were trying to go for a VERY antiqued/roughed-up look, this paint chips away easily with just hand-sanding.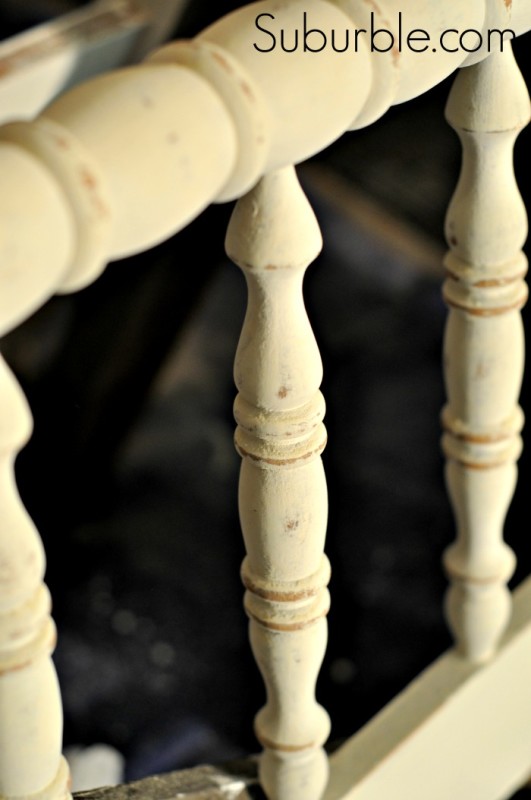 I considered where this bed would naturally be worn, had it been a "real" antique. The paint wore away nicely in all of the right spots.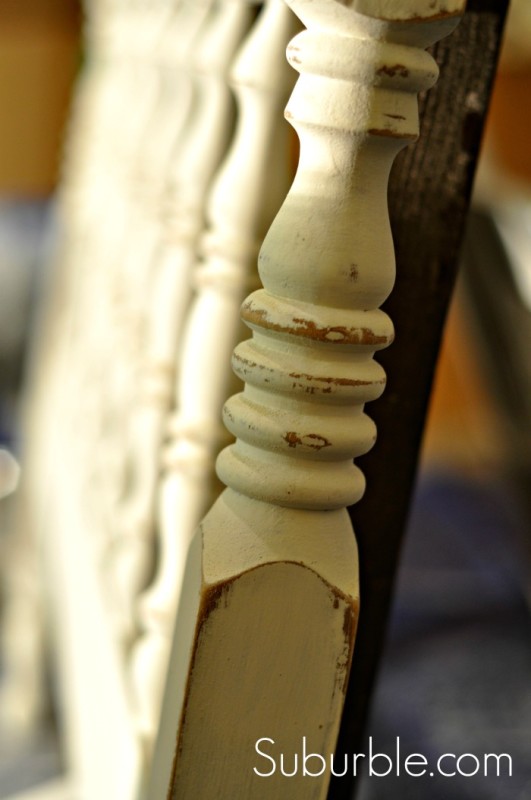 It was almost done. There was just one last step….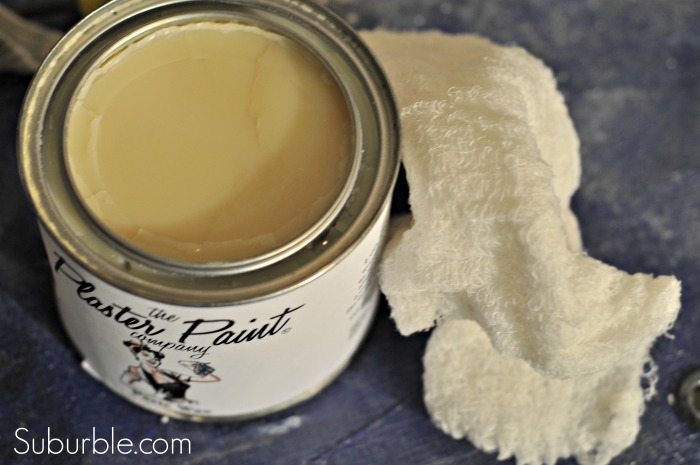 … sealing the bed with wax. I considering doing a tinted wax (which can be achieved by mixing the wax with a dark stain), but I opted to go natural for this project.
After brushing away all of the paint dust, I applied the wax with a rymple cloth – it was my very first time using one, and I have to say that I really liked it. It applied the stain evenly and didn't become a goopy mess like terrycloth would. Once the wax had set, I then buffed it out with a traditional cloth.
I love the feeling of waxed furniture. It's so smooth and had that faint sheen to it. It's such a satisfying feeling, running your hands over a finished surface.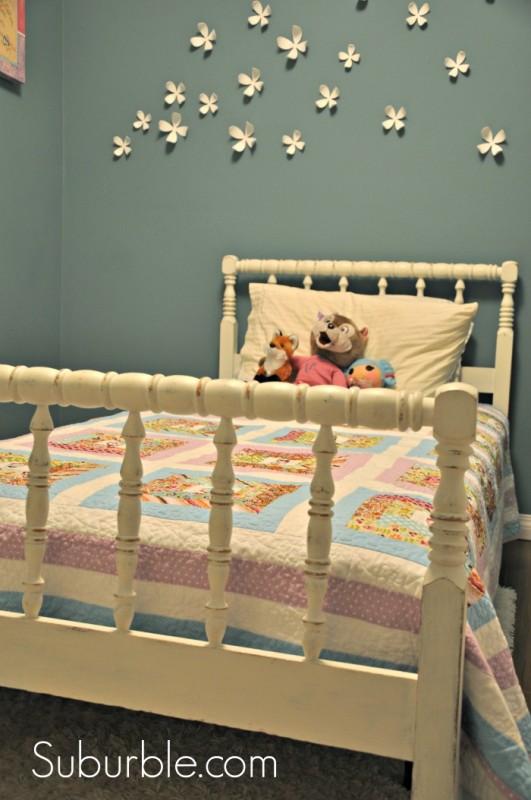 And presenting: Lucy's bed!
The child doesn't have to sleep on the floor any more! Woo hoo!
I think that the character of the Jenny Lind-style headboard and footboard is a perfect match for the quilt that my mother made.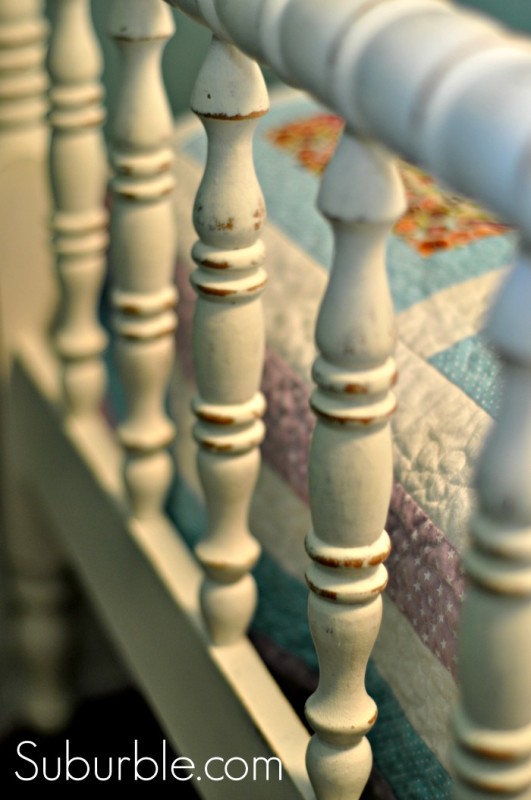 Each spindle is antiqued, which I think lends the bed some character.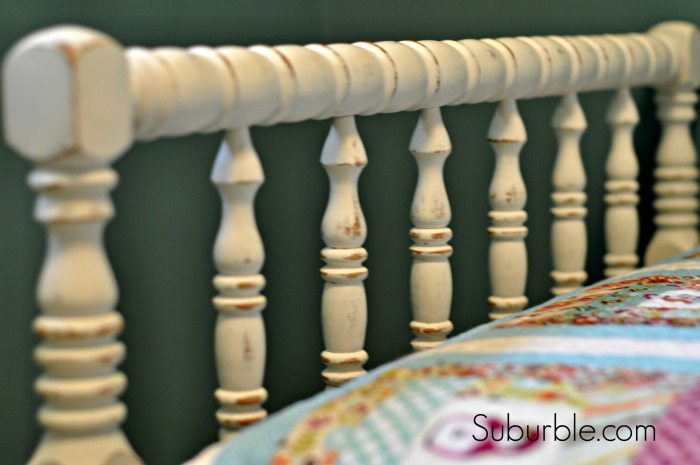 It feels a little bit more rustic – a bit more cabin-esque – and that's exactly what I was going for.
Do you have any roadside finds that are waiting for a bit of paint-love?
Are you a distressed furniture nut like me?
Check out Wonderland and Company –
there's plenty of tutorials, information, and a wonderful gal named Amanda there, who can help you with your project.
And then send me a picture… I LOVE a good before/after!