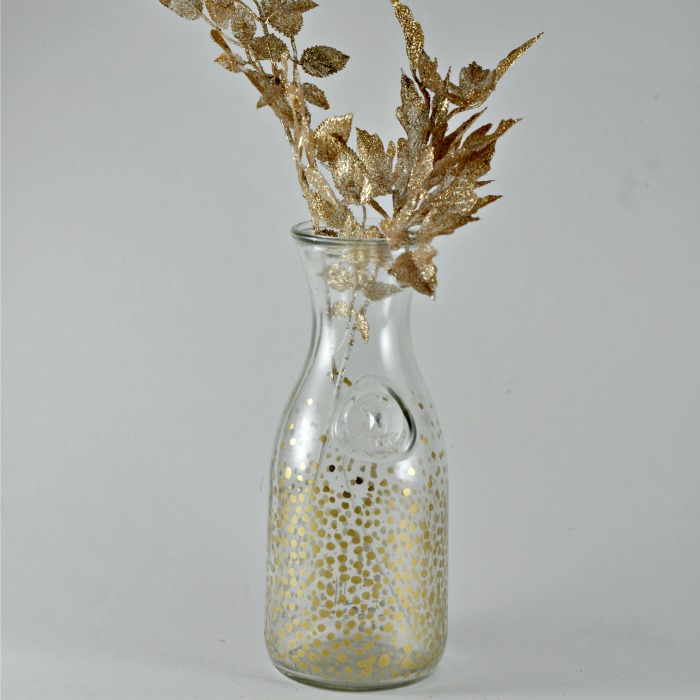 I've already told all of you how much I love golden things. And I do – my eyes are drawn to gilded and brassy beauties when I walk through the aisles of shops.
And then I saw a piece that inspired me. I realized, "Hey! I can make that!"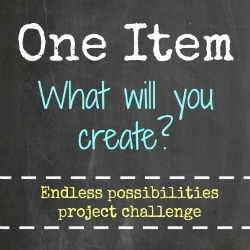 I am participating in a One Item Challenge, held by Shauna of Satori Design for Living. For the next three weeks, I will be featuring a project that was inspired by one item. I, along with three other bloggers, will showcase our projects every Wednesday during the challenge.
And this week, the item was glass paint.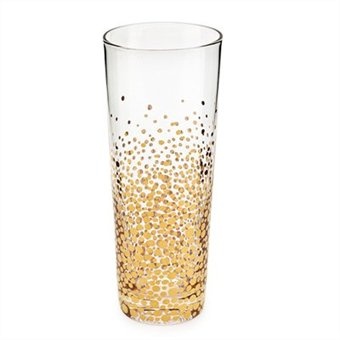 This gold bubble champagne glass was at my local Chapters store. I often oogle over their servingware (and most of the things in their Living section), but as soon as I saw this, I was inspired. I could recreate this!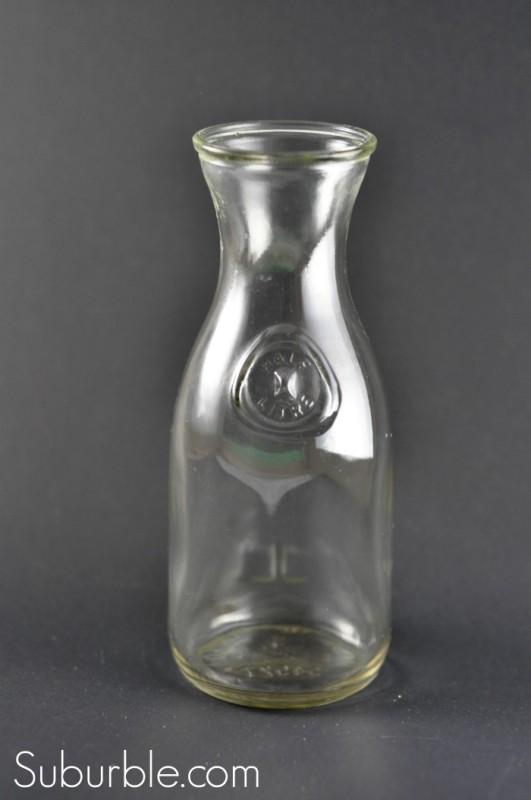 I started with a thrift store find of a milk bottle.
Yes, another one of those finds that made my mother say, "Why on EARTH do you want to buy this?"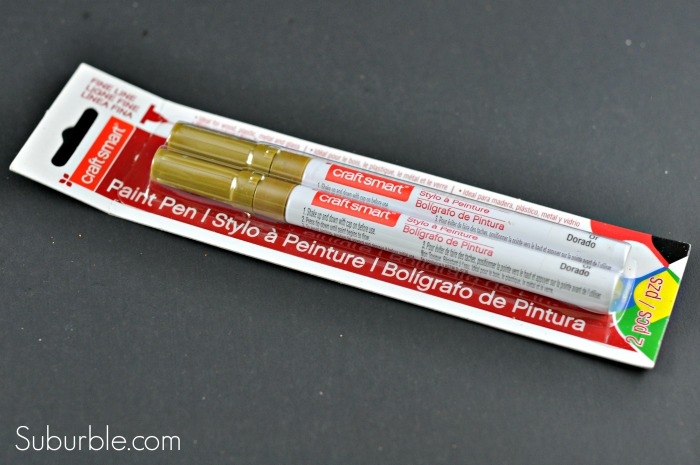 I bought a gold paint pen. Whenever you buy paint for glass, be sure that it's actually multi-surface paint that will adhere to glass. Lots of paints are liars.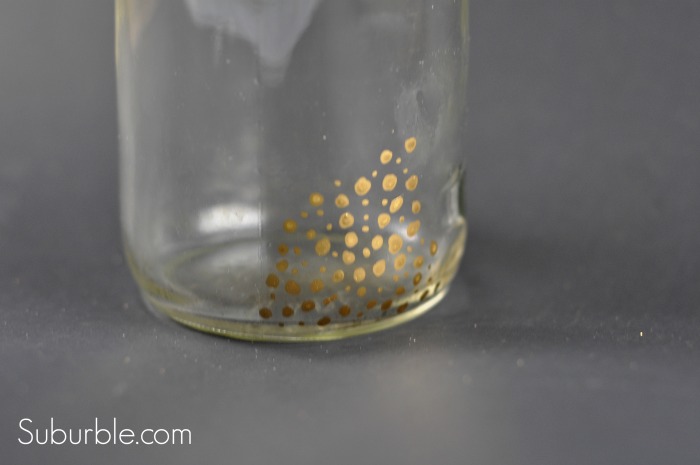 The next part is pretty simple – start making little dots all over the glass. It's important to have them closer together near the bottom of the glass, and then have them spread out near the neck/top of your glass – just like the way champagne bubbles would travel.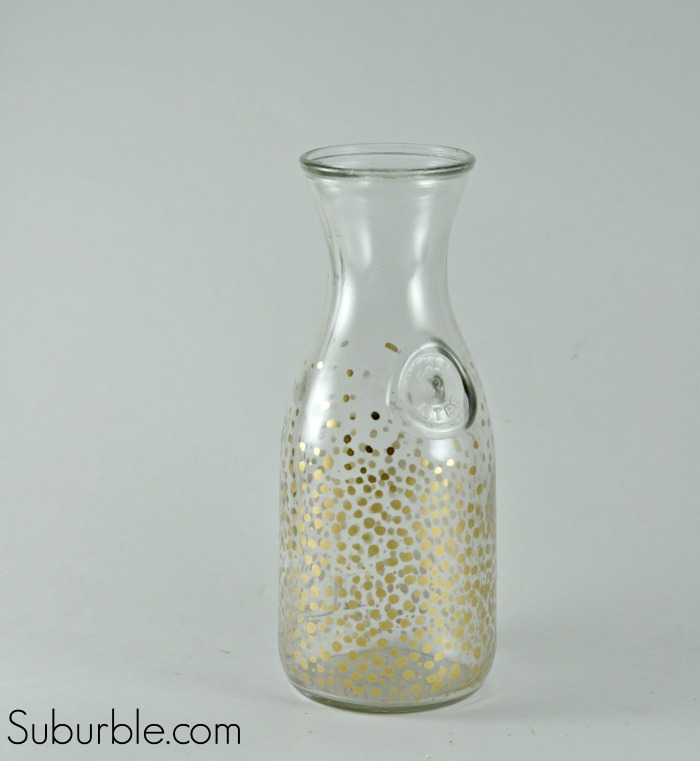 And once it's dried – shazam! Instant knock-off! (For about $3!)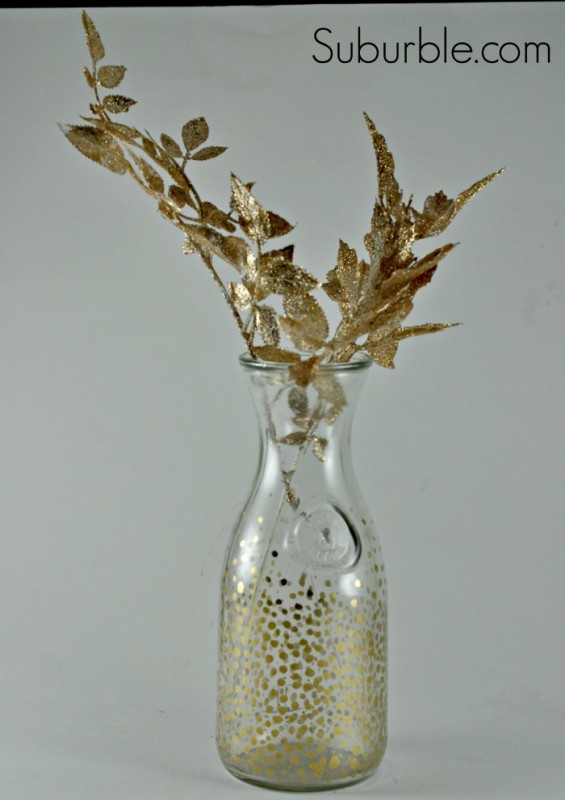 If you can find a paint pen that is dishwasher-safe, then you could create a decanter or glasses. If you're using the paint that I used, then you're better off leaving the piece as decor, and not as a heavy-use item. The paint won't tolerate scrubbing.
I opted to use it as a vase. I found these glittery bits (meant for wreath decoration) at the craft store.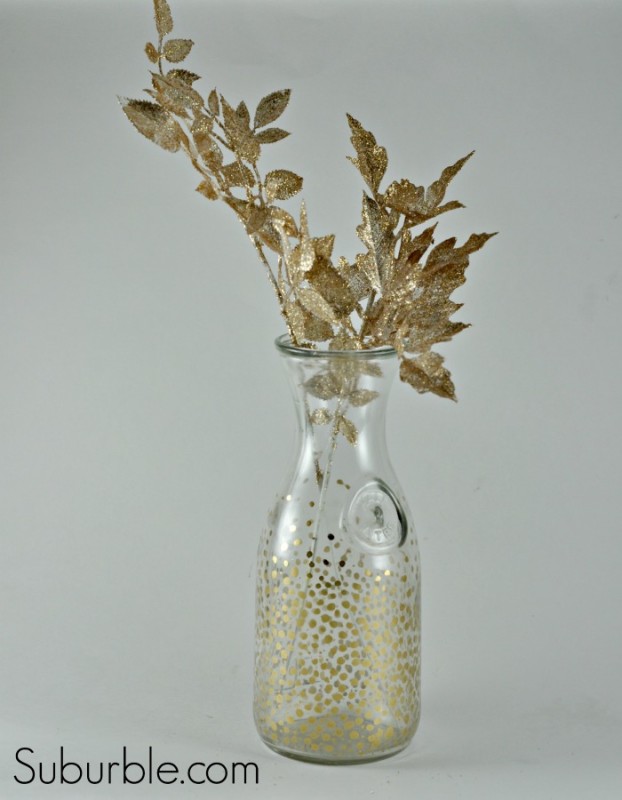 And isn't it gorgeous? It's already sat on our table as part of a tablescape, but I also think it would be lovely in a set of three (I think that mismatched thrift store vases would look lovely with a gold bubble-treatment) or as a part of mantel decor.
And for less than $3 how can you go wrong?
Gold is in, peeps. And I'm taking advantage of it in every way possible!
Check out the other glass paint projects happening today!
You'll definitely be inspired!
Shauna at Satori Design For Living
Kristin at My Uncommon Slice of Suburbia