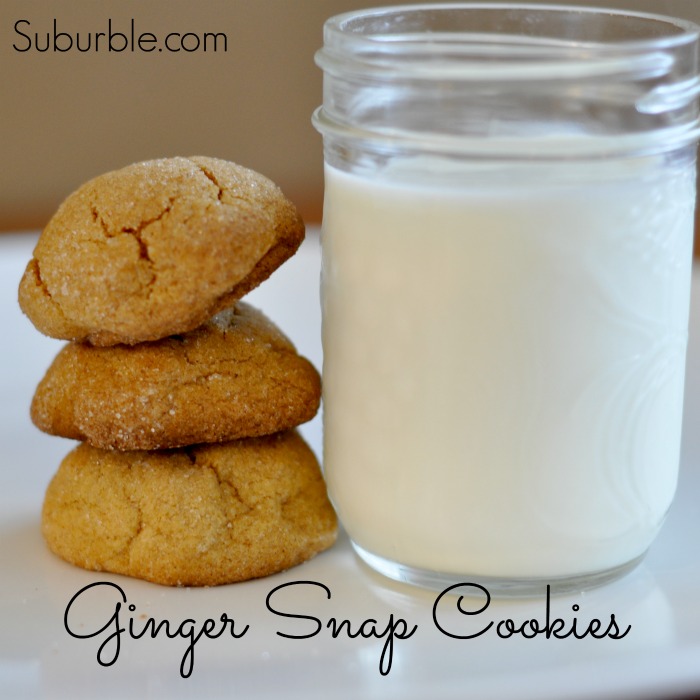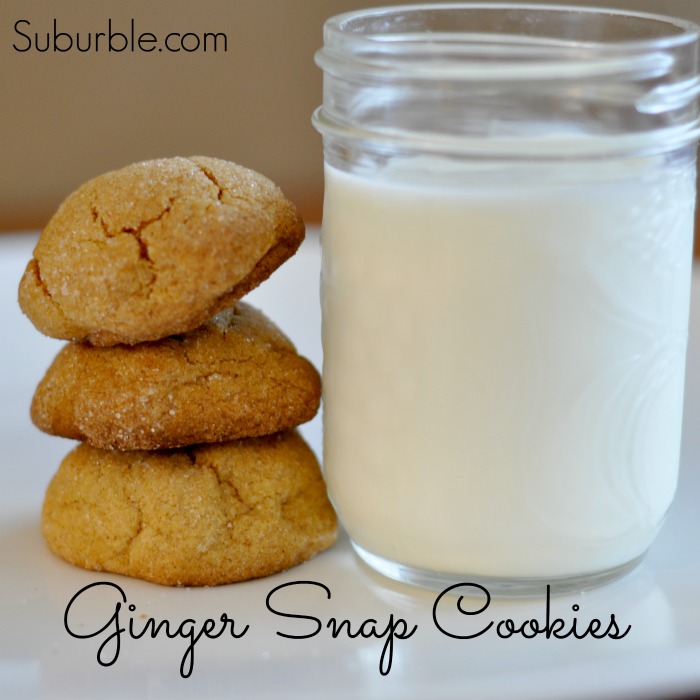 When I first think of a ginger snap cookie, I immediately think of the store-bought variety. They're thin, crisp and extremely sharp in taste.
They're good, but they're not everyone's cup of tea.
But that's not the kind of ginger snap I'm sharing here. Instead, this ginger snap is soft and chewy. The ginger is just enough – not too "hot" (as Lucy would call it) – it has the right amount of warmth and spice.
This recipe is a simple one – so simple that the girls practically made it on their own.
Well… except for a few Control Freak Mother moments. But those were few and far between.
Ginger Snap Cookies
2013-11-05 02:41:56
Ingredients
3/4 cup butter
1 cup sugar
1 egg
1/4 cup fancy molasses
2 cups flour
1 tbsp ginger
1 tsp cinnamon
1/2 tsp salt
2 tsp baking soda
1/2 cup sugar (on a plate)
Instructions
Preheat oven to 350 degrees
Combine butter, sugar, egg, and molasses until mixed
Combine dry ingredients
Add dry mixture to wet and mix
Roll into 1" balls and roll through plate of sugar
Place balls on cookie sheet
Bake for 12-14 minutes
Let cool for approximately 3 minutes, then transfer to cooling rack
Enjoy!
Suburble https://www.suburble.com/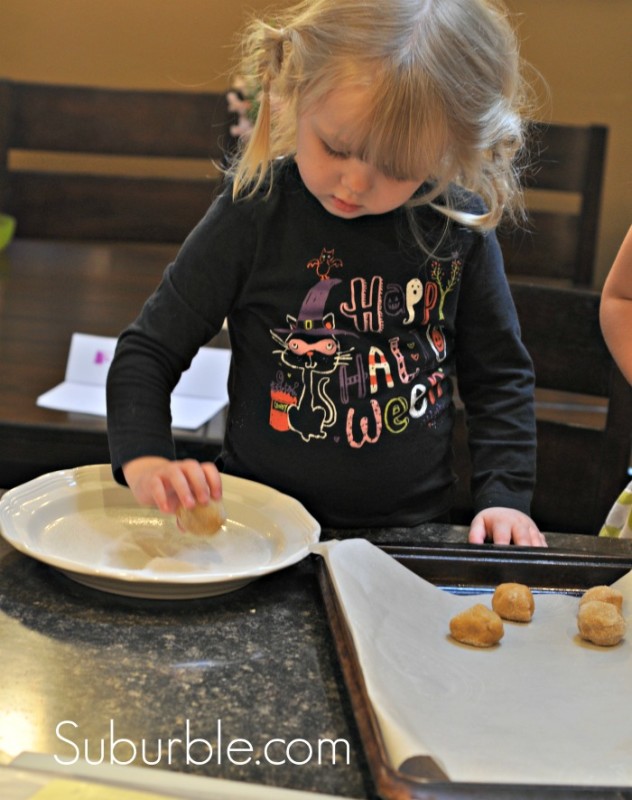 The girls loved rolling the balls in the sugar. If you're worried about whether the balls need to be perfectly round – they don't.
Ours were totally malformed, and they still came out quite pretty.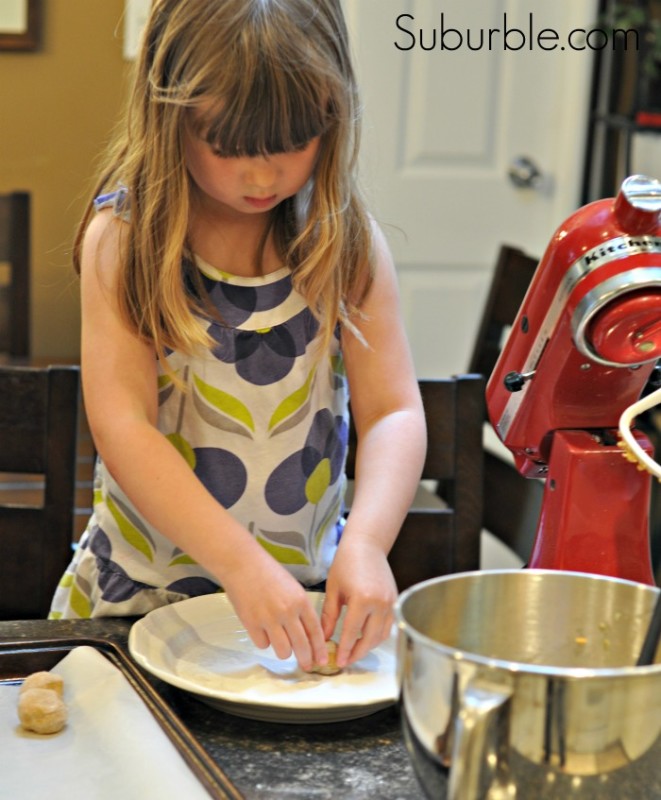 Lila took her job as sugar-coater quite seriously. Her cookies were the sweetest.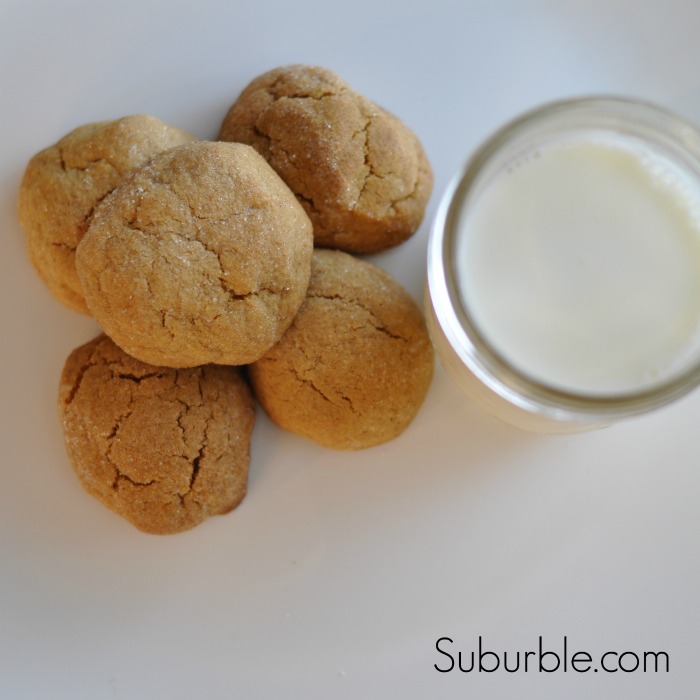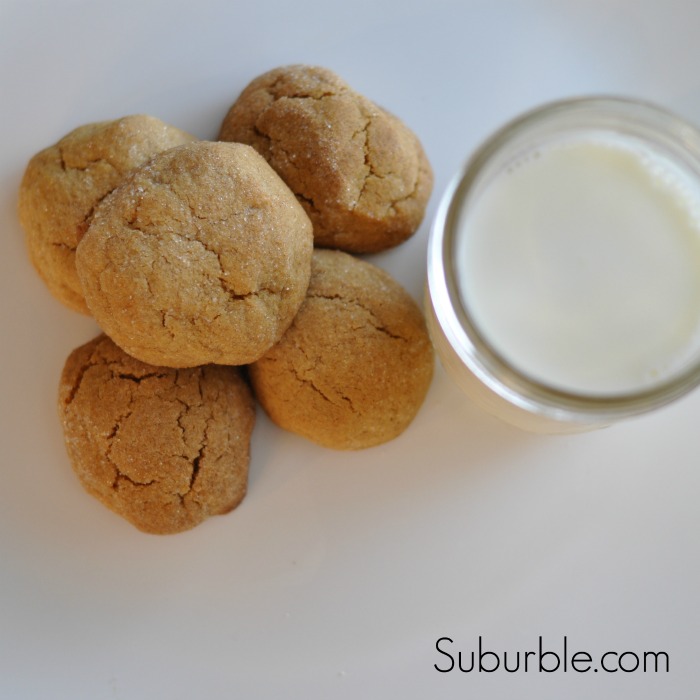 Which made them even more delicious.
Especially with a glass of milk.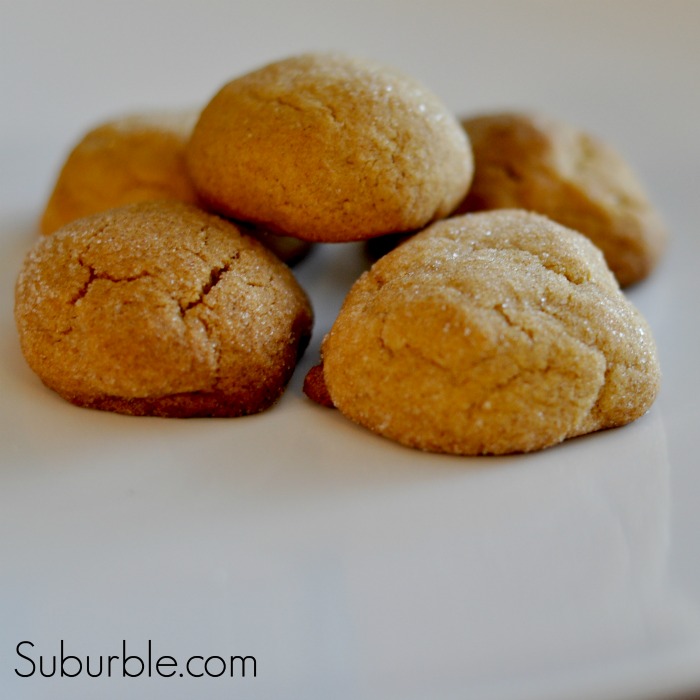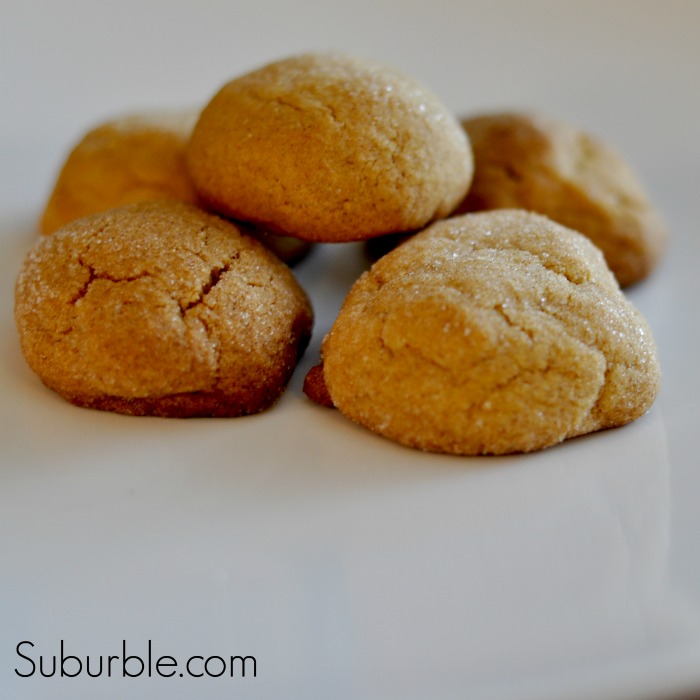 Or just on their own. Like when you happen to walk past a plate of them on the counter.
These cookies also freeze really well. This is helpful if you're the type of person who might eat that entire plate of cookies. I find that the freezer really slows down the cookie-inhalation.
Baking season has begun! Who else is excited?!?!