Thank you, Patak's Canada and Mom Central Canada, for helping me to make one of Mr. Suburble's favourite dishes!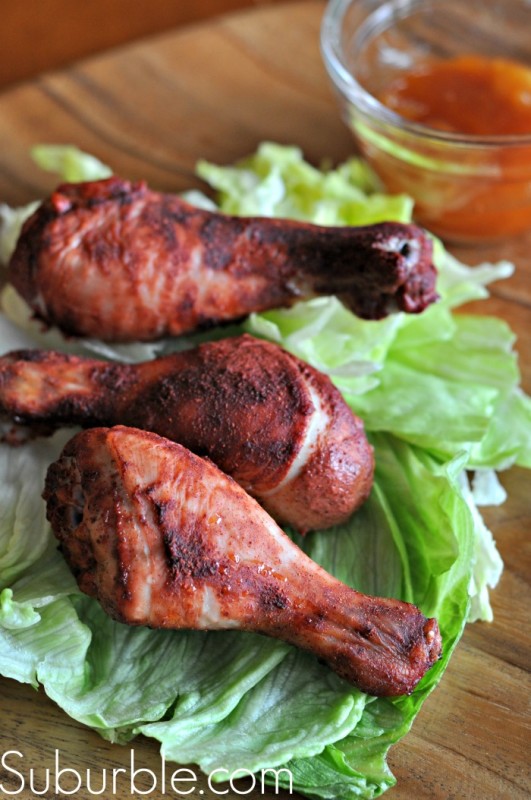 This month, we Patak's Ambassadors were challenged to be inspired by a meal that we experienced in a restaurant. I know. It's a pretty rad challenge.
Mr. Suburble and I are no strangers to Indian food as take-out. Whenever we feel like treating ourselves or celebrating – like, 'Woo hoo! It's Friday!" – we order Indian food. Our favourite restaurant is Ashoka – a small and homey restaurant run by a local family.
We share a mutual love for a few dishes: butter chicken, pakora, jalfrezi… but there are two dishes that we each claim as our own favourites: I love vegetable korma. Mr. Suburble goes the way of the carnivore and loves his tandoori chicken.
And this week, I decided to play favourites. I made both dishes – and hooo boyyy…. there's nothing like a bit of warm spice during these cold nights!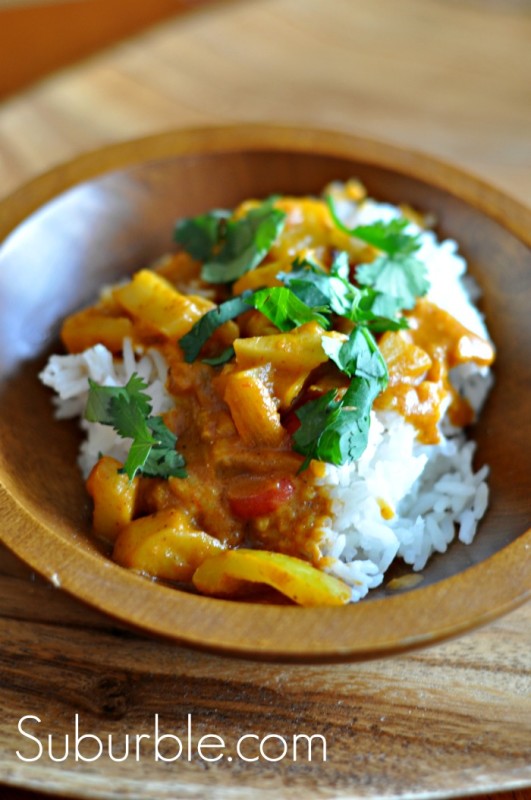 Vegetable korma is delicious (and always fantastic with a handful of cilantro as a garnish). It can be made as a vegetarian dish, or you can toss some chicken (or perhaps some leftover turkey?) into the mix. The coconut milk in this recipe adds a richness that is so lovely on an Autumn night.
Vegetable Korma
2013-11-28 22:10:53
Ingredients
1 tbsp olive oil
1 onion, chopped
1 yellow bell pepper, chopped
1 red bell pepper, chopped
2 or 3 potatoes, peeled, cut into 1/2" chunks, and parboiled or steamed
1 tsp ginger, grated
3 cloves of garlic, minced
1/4 cup of cashews, finely chopped
1/4 cup tomato sauce
1 can coconut milk (or cream)
2 tbsp Patak's Mild Curry Paste
Instructions
Heat oil in large skillet
Sautee peppers, onion, garlic, ginger and curry paste
Once veggies are cooked, add potatoes and cashews and continue to sautee for 3-4 minutes
Add coconut milk and tomato sauce to vegetables
Simmer for approximately 10 minutes, until sauce thickens
Serve over rice and garnish with fresh cilantro
Notes
Coconut cream is a nice substitute for coconut milk.
Suburble https://www.suburble.com/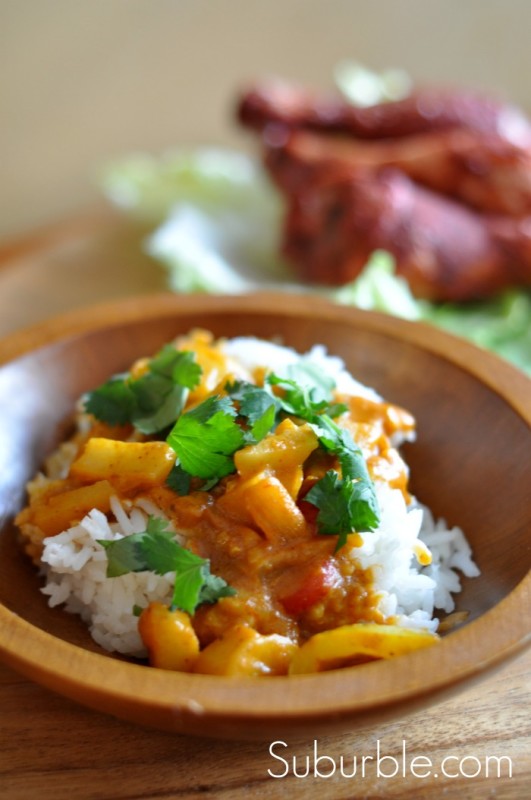 And even though Mr. Suburble gobbled this down (and proclaimed, "This is gooooood…." at least twice in the meal – a good sign), he's a man who likes to have meat in his meals.
I obliged with this very simple – and delicious – tandoori chicken.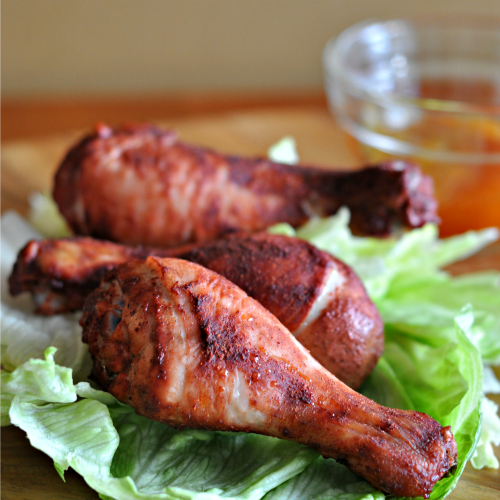 Tandoori Chicken
2013-11-28 22:19:52
Ingredients
4 tbsp Patak's Tandoori sauce
3 tbsp plain greek yogurt
6 chicken drumsticks (or thighs, wings, etc)
Instructions
Mix the Tandoori sauce with the yogurt
Prick chicken with a fork
Add chicken to Tandoori mixture and let marinade for at least 2 hours in the fridge
Preheat oven to 350 degrees
Place drumsticks on lined baking sheet
Bake drumsticks for 30 minutes - check for doneness with thermometer (165 degrees or higher)
Notes
I think that drumsticks look nice on a bed of lettuce. Just adds a little something extra!
Can be served with a side of Patak's Mango Chutney.
Suburble https://www.suburble.com/
Both of these dishes were hits in our house, and the leftovers proved to be just as excellent the next day.
If you're looking for more ways to add a bit of Indian spice to your menu, check out the Patak's Canada website.
The colour and gorgeousness of the food is sure to inspire you!
Are you a fan of Indian food? What is YOUR favourite dish?
(I may be doing a bit research here… )
Disclosure: I am part of the Patak's Canada Ambassador program with Mom Central Canada and I receive special perks as part of my affiliation with t his group. The opinions on this blog are my own.