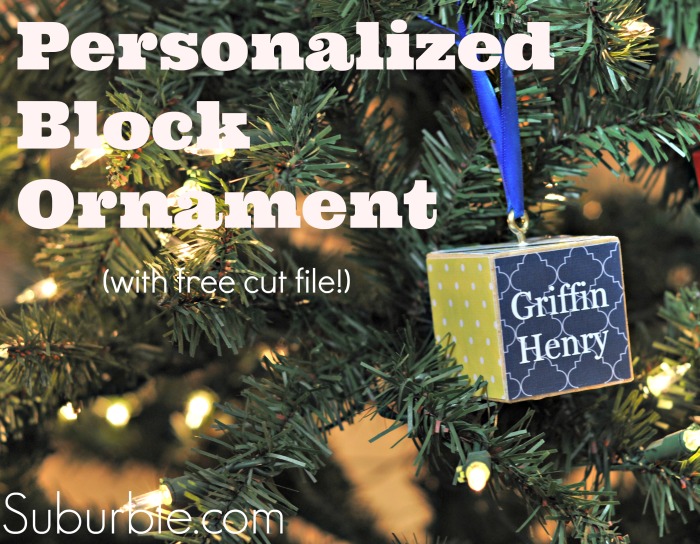 This post is a very exciting one. In the months past, I have participated in many Silhouette Challenges – hosted by the lovely Lauren of The Thinking Closet.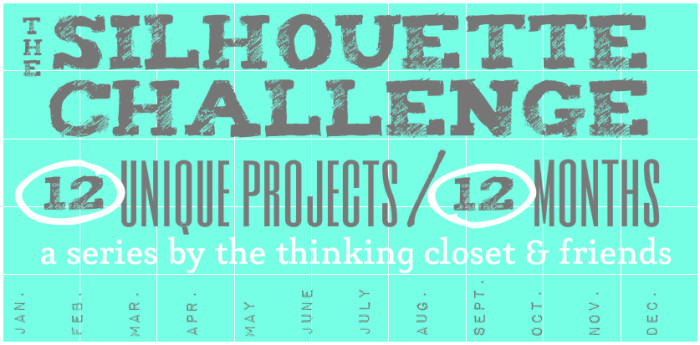 This month promises to be the most epic Silhouette Challenge yet – with the highest amount of projects and with a fab giveaway in tow as well!
The project that I created for the Challenge is one that I was very happy to make. It's a "First Christmas" ornament, for a very special wee babe. It's our friends' sweet boy, Griffin's, very first Christmas, and I wanted to make a little something to commemorate it.
Materials needed for a Personalized Block Ornament:
Wooden block (2″ by 2″ – available at most craft stores)
Scrapbook paper
Silhouette Cameo and free cut file (or paper-cutter/scissors)
Mod Podge
Paint Brush
Adhesive Vinyl and transfer paper (or letter stickers – available at craft store)
Small eye screw
Ribbon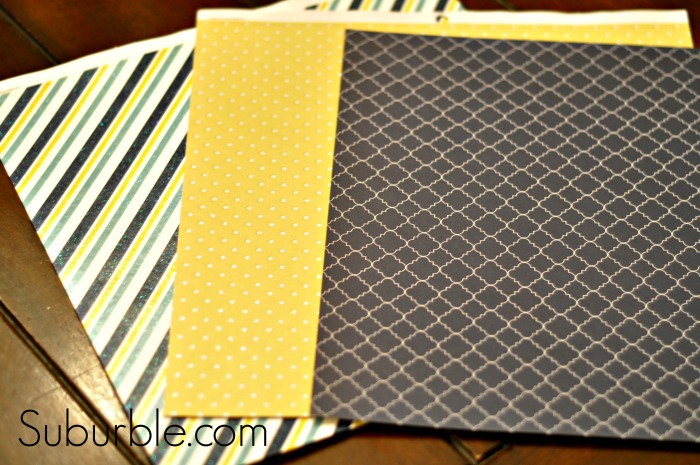 I chose a selection of papers in blue and yellow for this project. I know that they're not the most Christmas-y of colours, but they felt masculine and timeless. Plus… I just like dark blue. Don't you?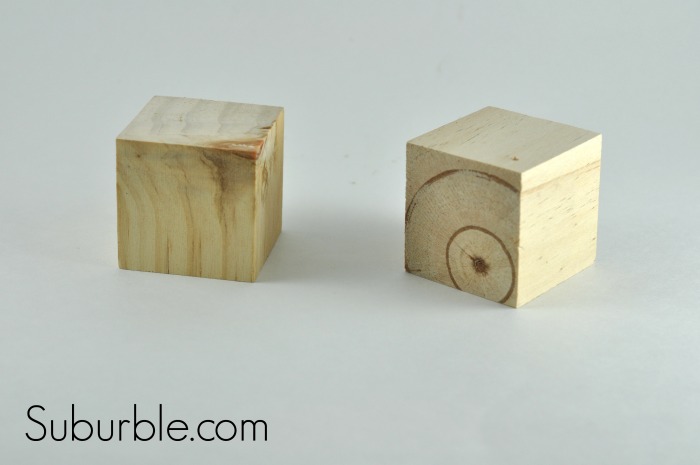 These wooden blocks can be found at most craft stores, and are fairly inexpensive.
I created a free cut file for Silhouette users that has the six squares already measured for easy cutting. While the block measures 2″ by 2″, the squares should be slightly smaller so that a small amount of wood is exposed at the corners.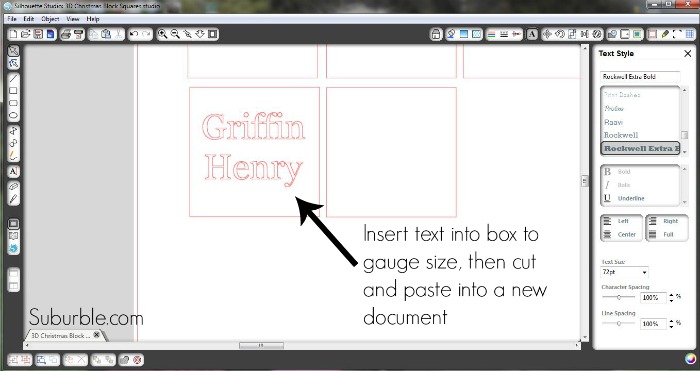 After the squares have been cut, use the same cut file to size and position the name and dates for the ornament. Size the font according to the square, then cut-and-paste it into a blank file for cutting.
I cut the name and dates from adhesive vinyl and put them aside until the block was ready.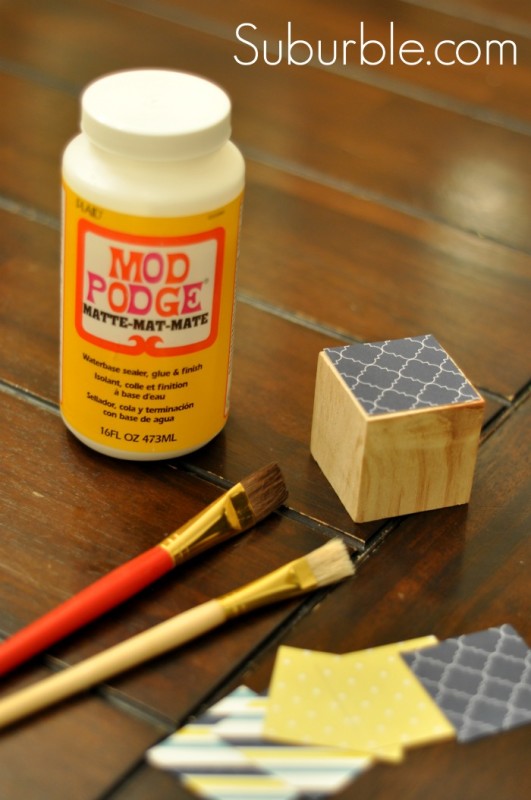 The squares can all be cut from the same paper, or multiple patterns can be used. I used Mod Podge matte to adhere and seal the papers to each side of the block.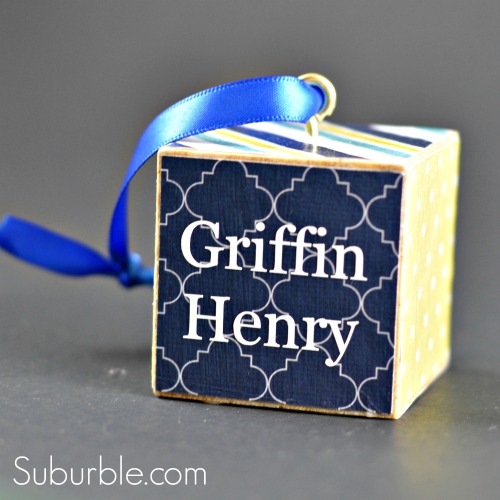 Once the Mod Podge was dry, I adhered the vinyl to the block using transfer paper and then put another coat of Mod Podge onto the ornament to seal it.
The final step was to drill a small hole into the top of the block and then screw the eye screw into the top of the ornament. A bit of ribbon and voila! A personalized block ornament for sweet little Griffin!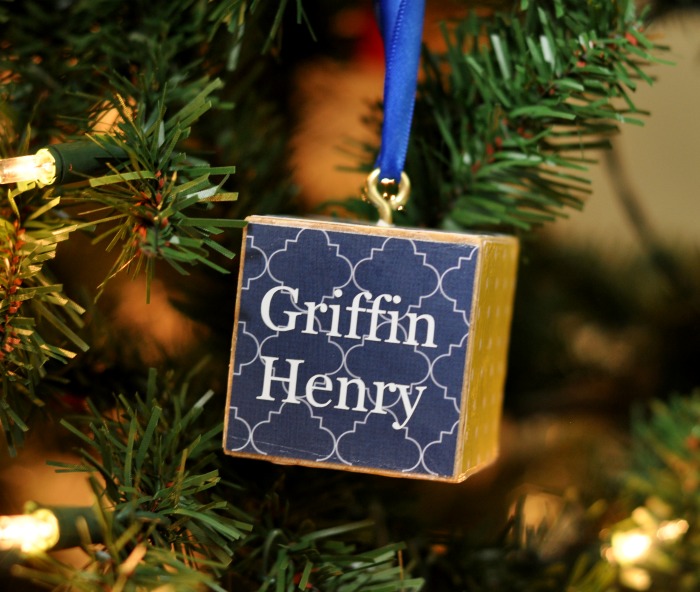 The potential for these blocks is endless, because they can be personalized. Quotes or images can take the place of names and dates.
And how cute would this be as a "New Home" ornament?
I've got a few more blocks tucked away in the craft room. This won't be the only ornament being gifted this year!
How would YOU personalize this ornament? First Christmas? A quote? I'd love some ideas!
And be sure to check out the other projects featured in this month's Silhouette Challenge!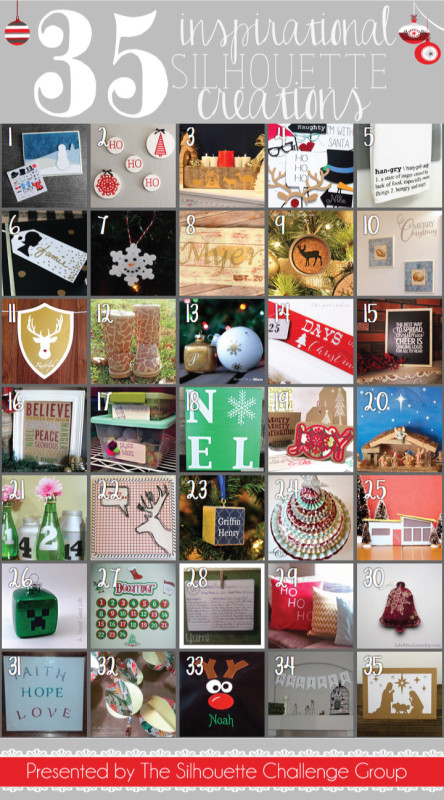 Do you have a Silhouette machine? Looking for Silhouette inspiration, support, trouble-shooting? Interested in joining us for our group posting event next month? Then, we'd love to have you join our Silhouette Challenge Facebook group. To join, simply fill out the new member request form, and Lauren from The Thinking Closet will get you squared away.

But there's even MORE excitement in this post – a giveaway for a $155 Amazon gift card to put towards your crafty inclinations! Want to buy a Silhouette Portrait and join the gang? Or do you have something else on your Amazon wish list? Enter using the Rafflecopter below – and good luck!