'Tis the season to be jolly… and covered in sawdust.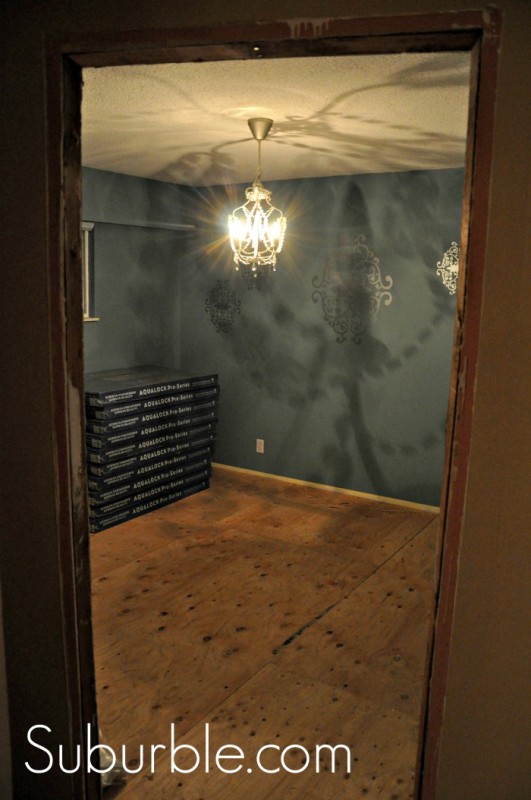 Remember how we were trying to sell our house, and I revealed our house's dirty little secret?
Well, we're fixing that.
Less that two weeks before Christmas.
(See that picture above? That's my spare room/craft room, but with a level floor! Say wha….!?!??!)
The contractor that we wanted is only available right now – or in March of next year. So we decided to go for it.
"Rip out the floors!" we gleefully said. "Make them not-so-crooked-and-slanted!"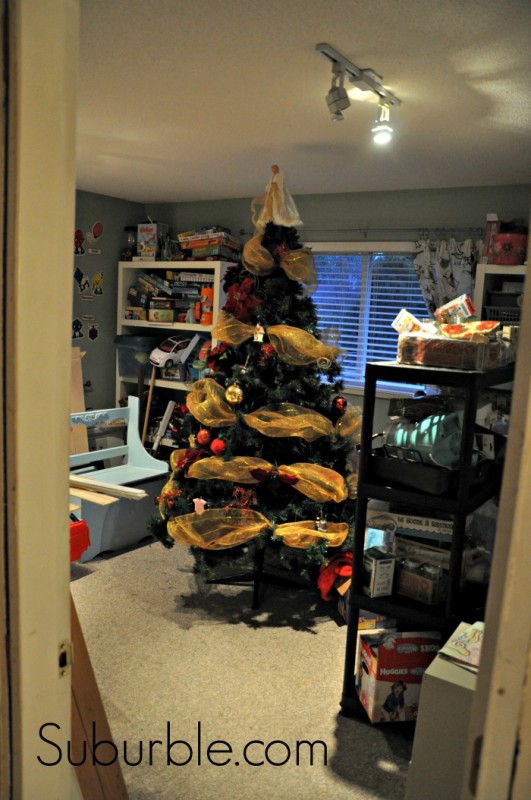 Except, this renovation means that there's not much room for Christmas… as we've decided to grab this opportunity by the horns and re-do all of our floors on our main storey.
Oh, Christmas tree… Oh, Christmas tree…. get your arse into the play-rooooom……
That was a sight. You should ask my girls what it looked like as I heaved this beast through the doorway. Mama's got pipes!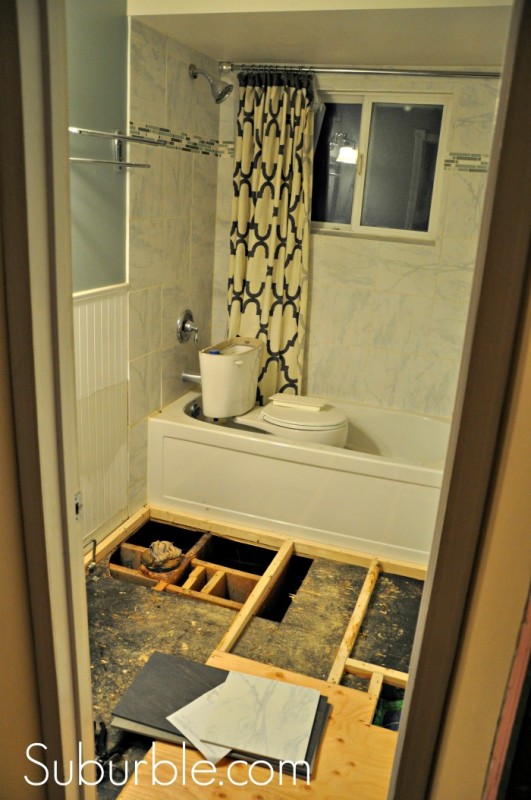 Come on over to our house for some egg nog and cookies. And when you have to go to the bathroom… you can just… hold it.
We do have another bathroom, but this is our main bath. The bath that our guests use.
Instead, the toilet is having a bath. And there is a huge hole in the floor.
I'm a sissy and I'm afraid of our crawl space. So… I'm not loving this gaping hole of darkness in our bathroom.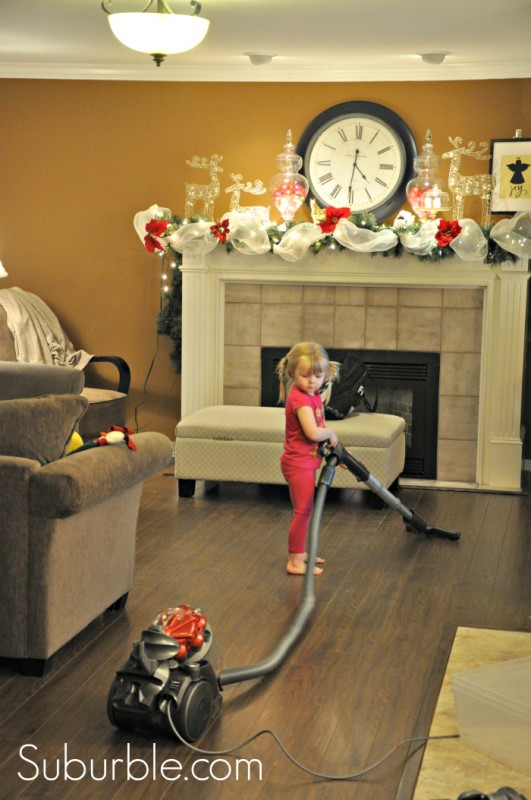 And so, all we can do is truck along. With a mantel decorated in garland and lights. With furniture piled in the corners of the house.
And with my two little gremlins by my side. Helping. Driving me nuts. Making messes. "Cleaning" their chaos.
It will be over soon. This will be a blip. That story that we tell on other Christmases… "Remember that year that we ripped up the bathroom and the floors so that we could sell the house?!?"
But until then… expect me to be a bit loopy for the next little while.
(I've also maybe – not definitely, but maybe – have lost a gift in this chaos. So wish me luck on that one!)
Have you ever undertaken a giant renovation over the holidays?
Why are you so crazy? I'd love to hear all about it.