This shop is part of a social shopper marketing insight campaign with Pollinate Media Group™ and Rubbermaid and Sharpie but all my opinions are my own. #pmedia #RubbermaidSharpie http://cmp.ly/3/8vNxcO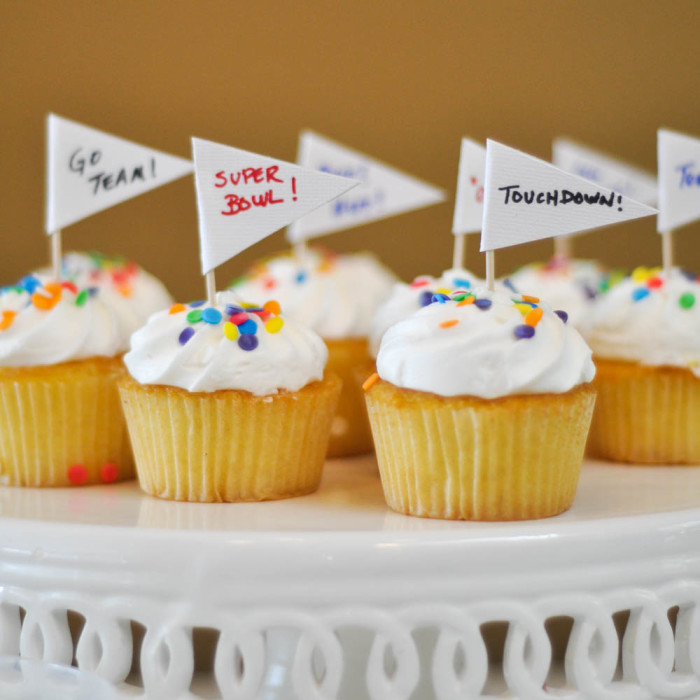 I have no shame in being a bandwagon jumper.
I mean, really, isn't that what bandwagons are for? They come by, you hop on, and when the fanfare is over, you slip back onto the road and dust off your jeans.
Mr. Suburble, on the other hand, is happy to be the driver of the wagon, picking up the gang at the beginning of the season and dropping them off on the very last game day.
The Super Bowl is nearly here, and even if you're like me, and can't name the quarterbacks for each team – you can throw a party!
In celebration of the fact that you can save a bit of dough on Rubbermaid food-storage and Sharpie 4+ packs next week at your local Target, I was challenged to use both in setting up a fabulous Super Bowl party.
I know. The Super Bowl hasn't happened yet. But like all good productions, a dress rehearsal helps immensely! (And Lila and Lucy were the completely over-eager guests)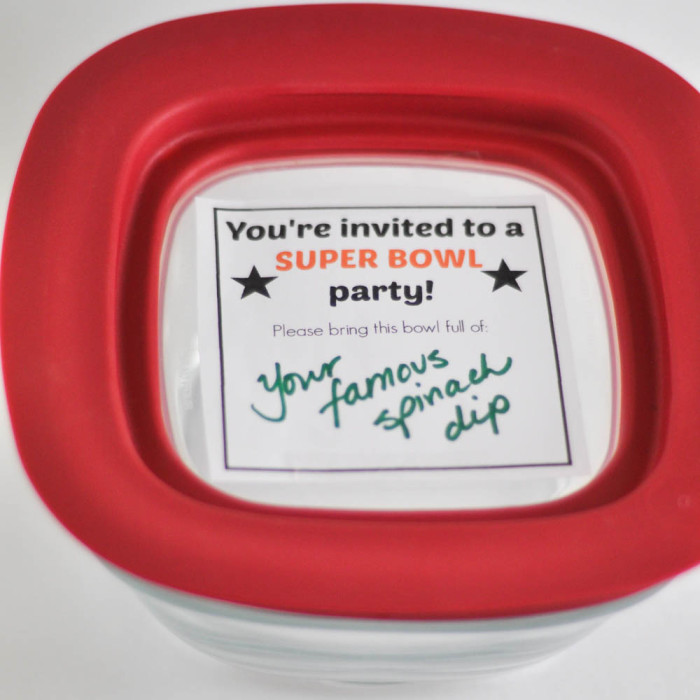 In preparation for my fabulous Super Bowl party, each guest would receive a Rubbermaid container with a personalized invite. Friends would have special requests on the containers they were to bring to the party.
And happily, nobody would have to worry about labelling their serving ware or collecting it later. Each container would be left at my house – and I'd very willingly do the washing up.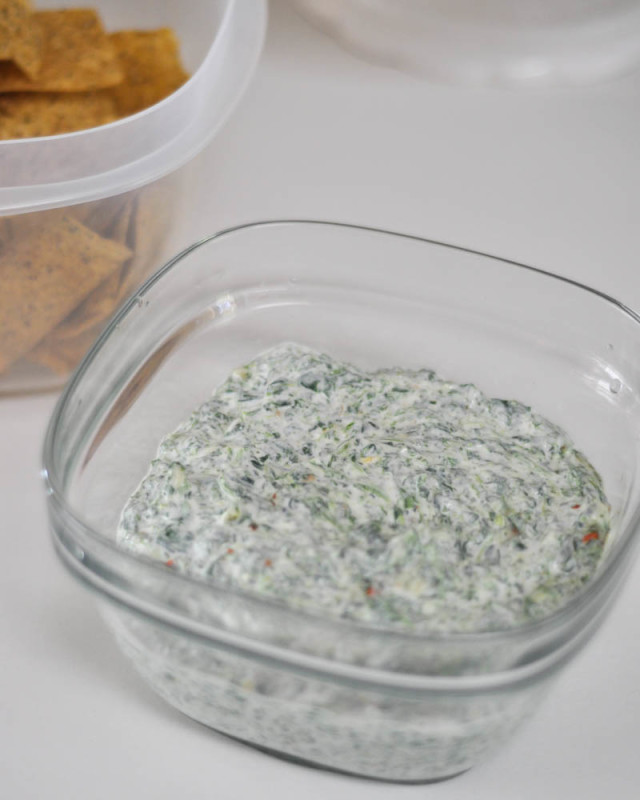 My imaginary guest was quite obliging. This spinach dip is always a crowd-pleaser.
Spinach Dip
2014-01-25 03:14:52
Ingredients
1 cup sour cream
1 cup mayonnaise
1 pkg vegetable soup mix
1 pkg frozen chopped spinach, thawed
Instructions
Squeeze out all of the water from the spinach with paper towel
In a bowl combine all of the ingredients and mix well
Let dip sit in the fridge for at least two hours
Stir and serve with chips or bread
Notes
You can also add green onion
Suburble https://www.suburble.com/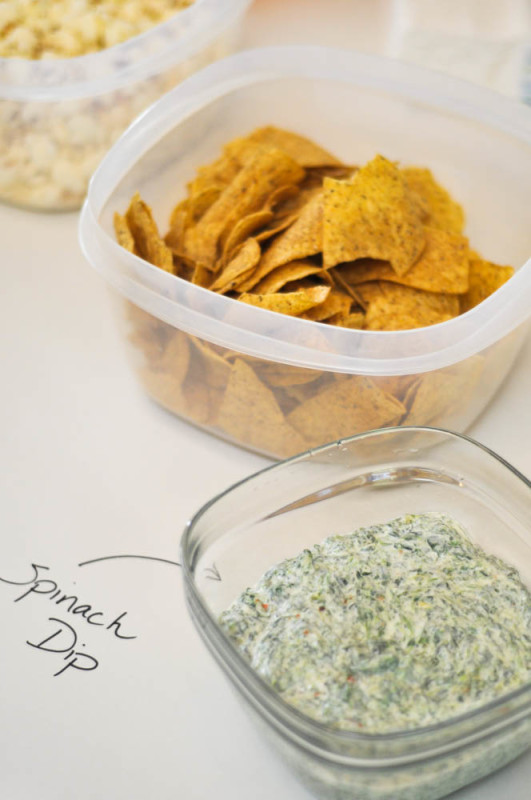 By rolling out a few lengths of paper, suddenly the table is easily personalized.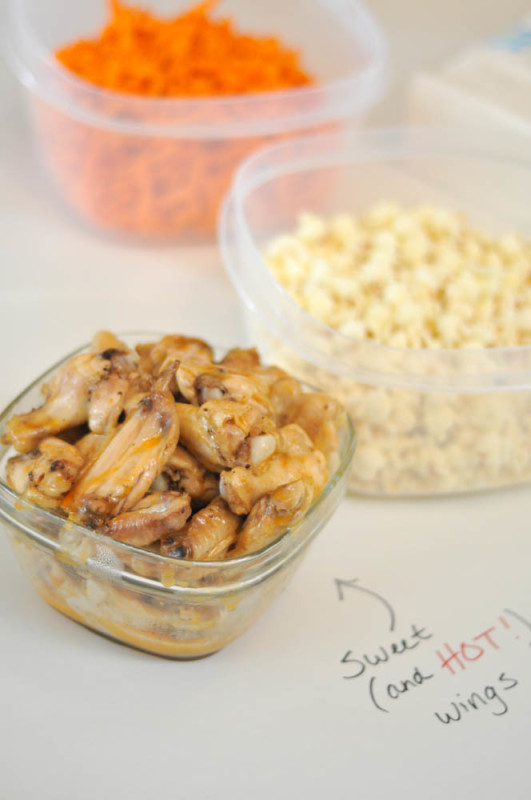 And if you leave a few Sharpies on the table…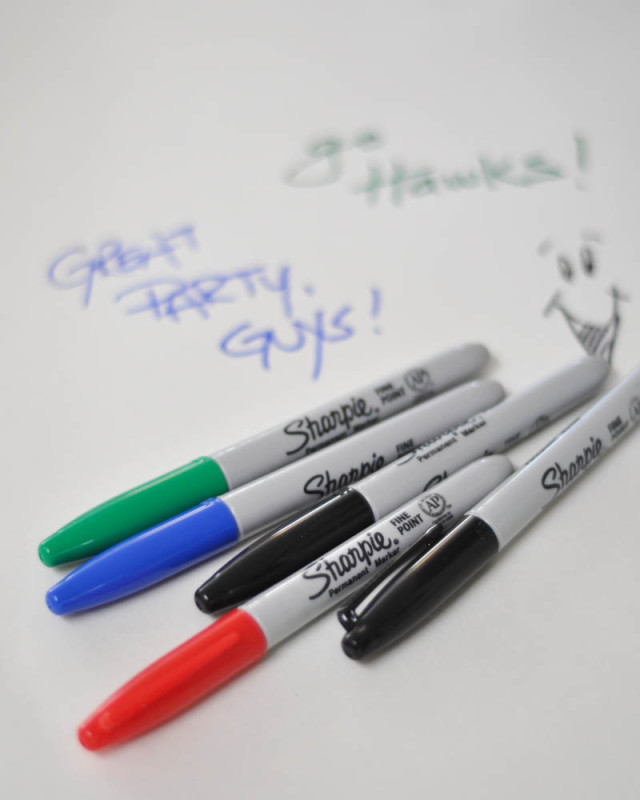 Your guests can add to the decor.
My imaginary guests were very thrilled to be at my party. (And I might have given up my allegiance in this upcoming game there… )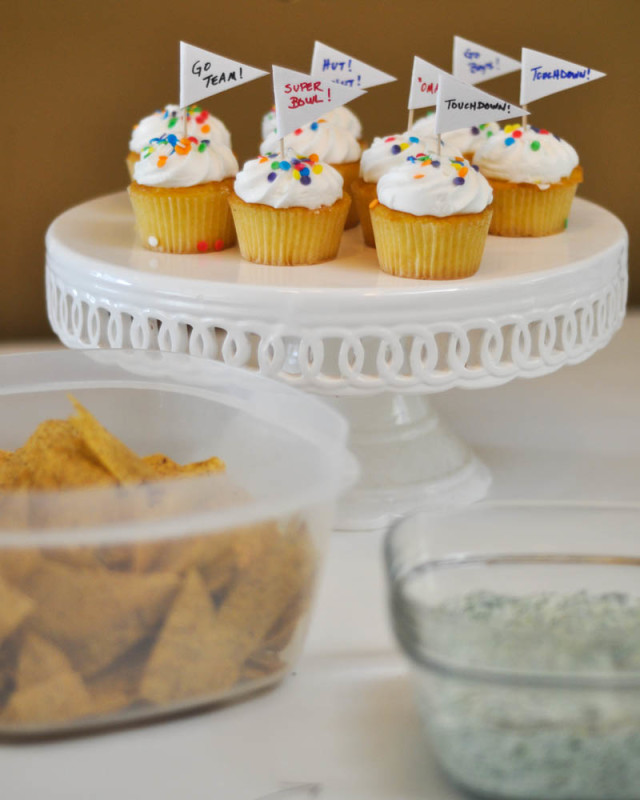 There's nothing quite like a spread of good food and a relaxed atmosphere to make for a great party.
And bandwagons are an awfully fun ride!
To save $1 off of Rubbermaid food storage containers and Sharpie four (or more) packs – text COUPONS to TARGET (type "TARGET" into the phone number space on your phone) this week! You'll get a coupon right to your phone.
And pssttt… check out the Rubbermaid line of glass bowls. They can go right into the oven. Hellllooooo…. bring this mama a hot dip, please!
So, my fellow Bandwagon-mates, who are you rooting for this Sunday?
I'll help you out: the Seahawks and the Broncos are playing.
No. I did NOT just Google that!
Okay. Maybe I did.