A big part of eating well (and isn't that a common idea floating around at this time of year?) is preparing whole food at home.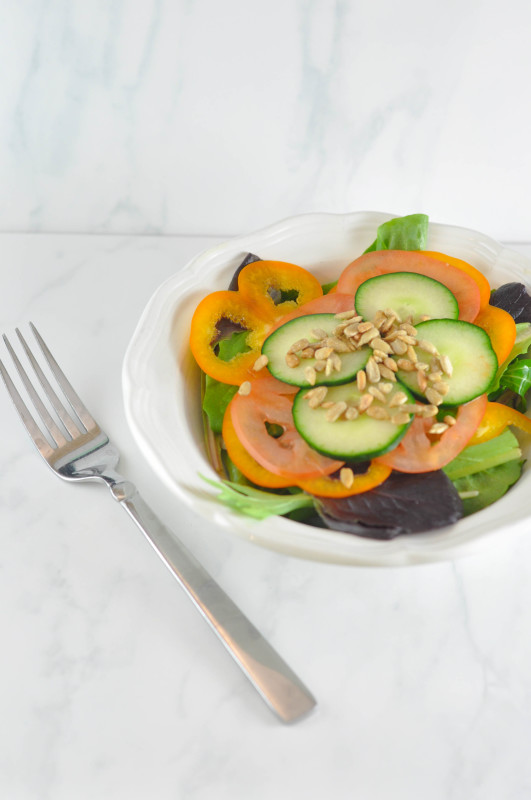 And that typically involves some dicing and slicing.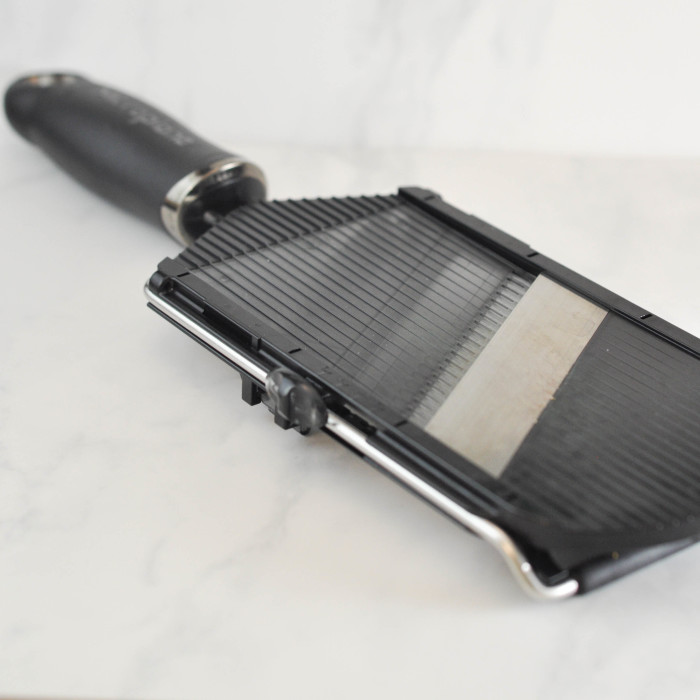 Enter the mandolin. This is the Microplane Adjustable slicer.
This gadget is one of my favourites in the kitchen. I use it for nearly ever salad or stir-fry that we have.
And why? Because it cuts prep time to less than a quarter of what it would be if I used a knife. Not to mention that each piece of vegetable is completely uniform in size – and you can choose your thickness. Scalloped potatoes haven't ever been this easy.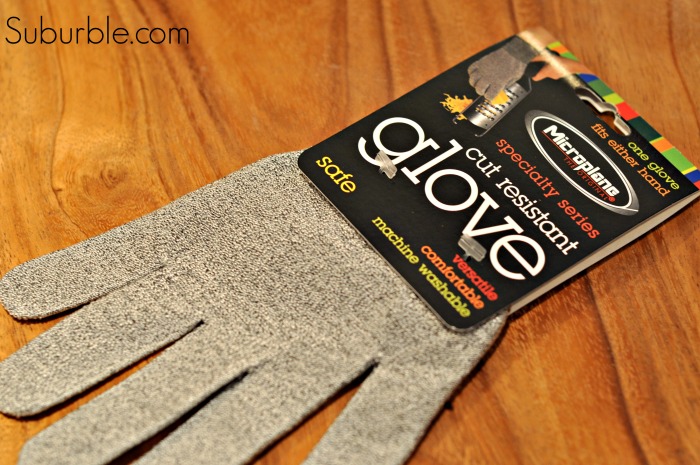 If you're a bit nervous of the sharp blade, then this baby is for you. It's the Microplane cut-resistant glove.
Hellooo…. this is fantastic! And you don't have to use the glove solely with the slicer. If you're grating ginger, garlic or cheese with one of those super-sharp graters, then just slip this on and get to work.
Kids grabbing onto your legs and distracting you while you prep dinner?
Then yeah… you need a glove. Fingertips are precious.
But – to get real for a second – I was already well-acquainted with Microplane prior to getting the opportunity to work with them. A couple of years ago, I bought one of their super-sharp graters after a particularly inspiring cooking class. Now I own two. They're sharp and dependable blades, and I use them regularly.
What I immediately LOVED about the addition of the slicer and glove to my kitchen collection was how efficient it made meal-prep. Especially when it comes to salads.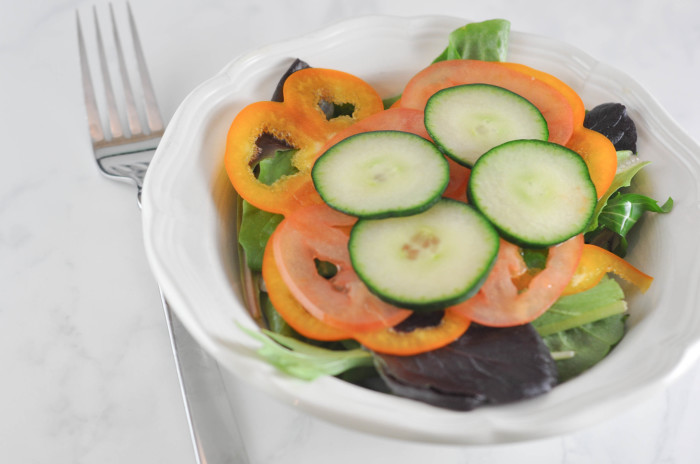 I call it the "two minute salad". Because that's how long it takes me to make a big garden salad.
I firmly believe that you're more likely to make healthy meals if they're easy.
And two minutes is easy-peasy.
The great news is that Microplane wants to give a lucky Suburble reader the chance to make two-minute salads in their own home!
Enter to win a Microplane Adjustable Slicer (which slices and juliennes) and a Cut-Resistant glove!
Contest is open to Canadian Residents Only. Contest will run from Friday, January 10th to 11:59pm on Sunday, January 19th. Void where prohibited. Enter using the Rafflecopter below:
a Rafflecopter giveaway