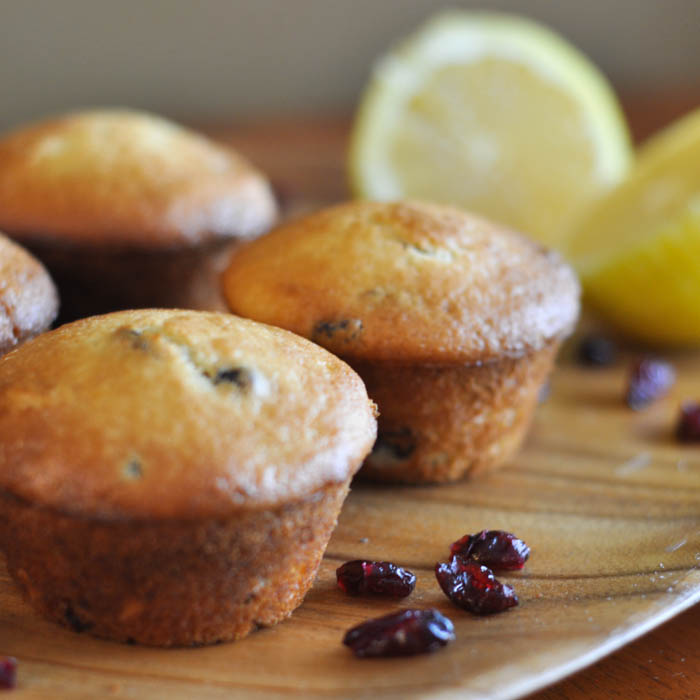 So, it's been raining a LOT as of late.
I will admit. I'm getting a teensy bit tired of it.
The girls are loving "puddle-stomping" and shrieking with glee as they dart from the house to the car, rain splattering on their coats and boots.
But it's giving me a bit of cabin fever. And so… I must bake. There is nothing to make home a bit more "homey" than the smell of something baking in the oven.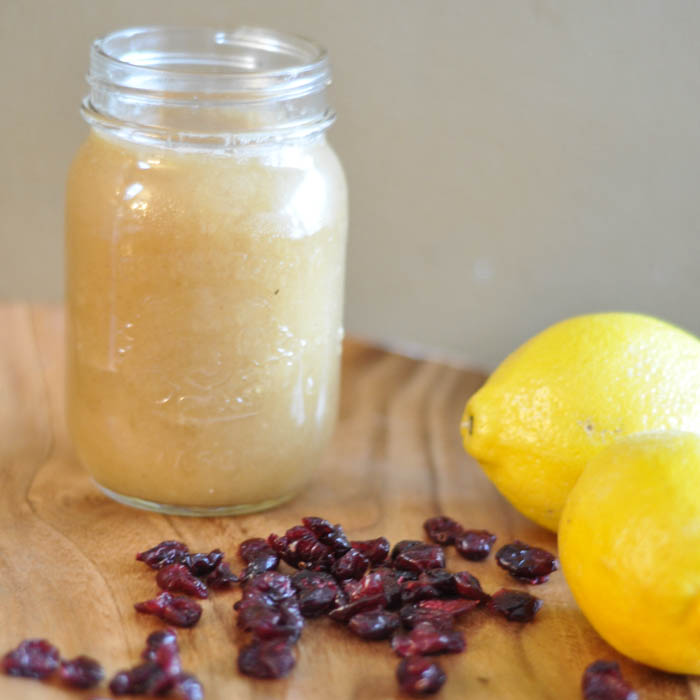 Because we're moving (in, oh… less than four weeks… don't even DARE ask me how packing is going. The answer would be, "terribly"), I'm cleaning out the freezer. I have heaps of freezer applesauce to use up.
It just so happens that applesauce is quite lovely in muffins, so we got right to it. A few lemons from the bowl and some dried cranberries from the pantry, and it was a muffin-party in our kitchen!
Lemon Cranberry Muffins
2014-03-07 00:39:05
Ingredients
2 cups flour
1 cup sugar
1 tsp baking powder
1/4 tsp salt
1/4 cup lemon juice
1 tsp shaved lemon zest
3/4 cup milk
2 large eggs
1/2 cup applesauce
1 cup dried cranberries
Instructions
Preheat oven to 400 degrees; grease 12 cup muffin tin
Mix dry ingredients in one bowl, set aside
In second bowl, mix lemon juice, zest and milk
Add applesauce and eggs and mix.
Slowly add wet to dry until just mixed.
Fold cranberries into mixture
Fill muffin tins 3/4 full and bake for 17-18 minutes, or until tops are golden brown and toothpick comes out clean
Cool for five-ten minutes before transferring to a wire rack.
Suburble https://www.suburble.com/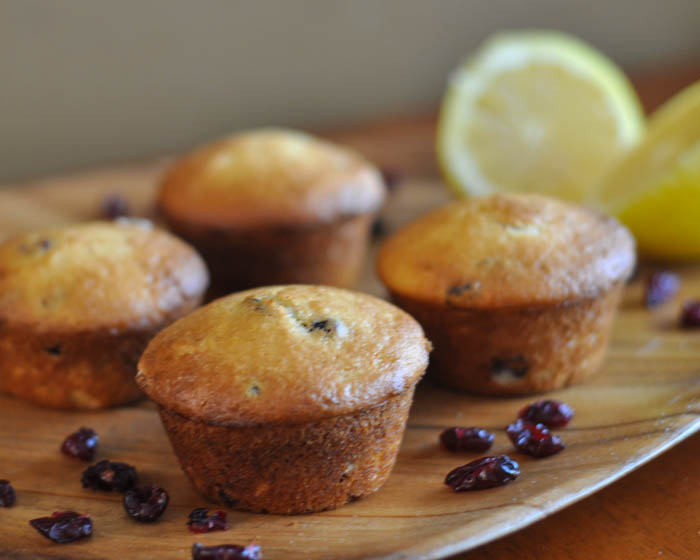 The applesauce takes away the need for oil, and the zest gives these muffins the tang that you expect from a good lemon muffin.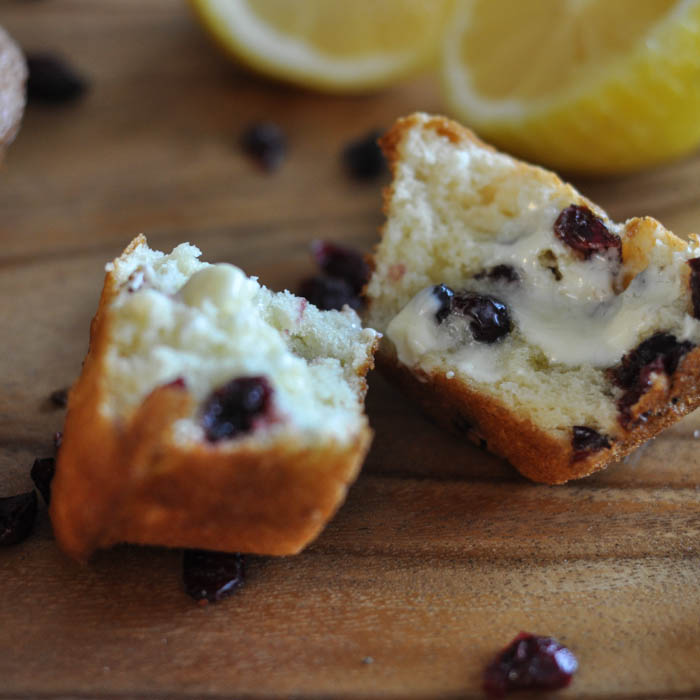 And on a drizzly wet day, there's nothing like a fresh warm baking with a pat of butter. When blueberries are back in season, I am definitely going to try them in this recipe.
The girls and I gobbled these up this afternoon, while the rain hammered down on our roof.
Suddenly… staying inside just got a whole lot better.
What's your go-to baking on a rainy, stuck-inside day?
I have a feeling that there will be more of these days in our near future.