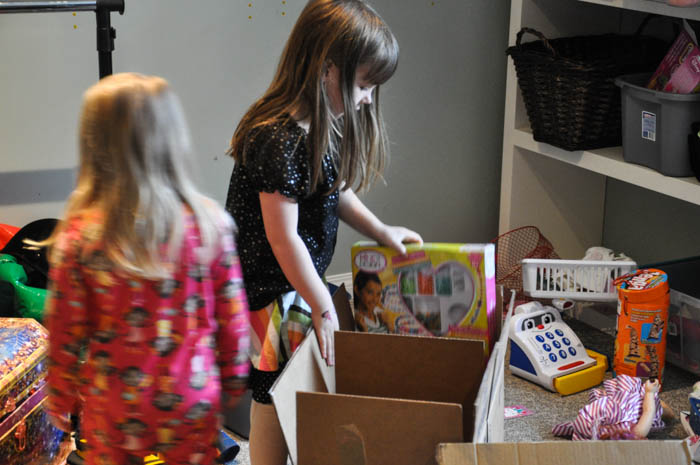 We are officially getting serious about this move.
I had been telling myself, "It will get done. It always gets done."
But in that monologue I was carrying in my head, I was convincing myself that someone else would do it. Who? I don't know. I'm delusional that way. But I would open a cupboard door in my kitchen and stand there, paralyzed. "Will I need this in the next few months? Can I live without waffles? Is it normal to have this many cookie cutters?"
And so I did nothing. It was easier to do nothing.
Maybe I threw the waffle iron into the box with a few serving dishes and then patted myself on the back for rest of the evening. Good job, me. I'm really kicking moving ass.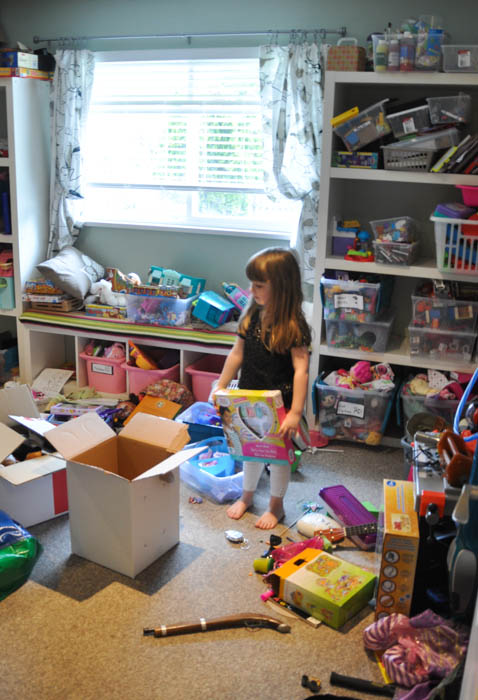 But when your kids start asking when you're going to dig yourself out of your ditch of denial and start packing already, it's time to get real.
And get a tape gun. A good one. Not some lightweight hunk-of-garbage from the dollar store. You need a serious tape gun who isn't going to tangle everything up in a fit of rebellion. You'll inevitably end up losing your ever-loving mind, all while your children are staring at you as you try to shame an inanimate object into doing a better job.
"Oh, so you don't want to cut now, do you? What's your job, tape gun? Just to make twisted little pieces of sticky uselessness!?! Because you're letting the job down now. You're not a gun… you're like… a not-working.. thing… EAYAAAAAUGHGHHHHH!!!! Work! Just WORK! ASFLKSDJFLSSLKSDFJ!"
I should probably curtsey after these performances. They're epically entertaining for the preschooler set in my household.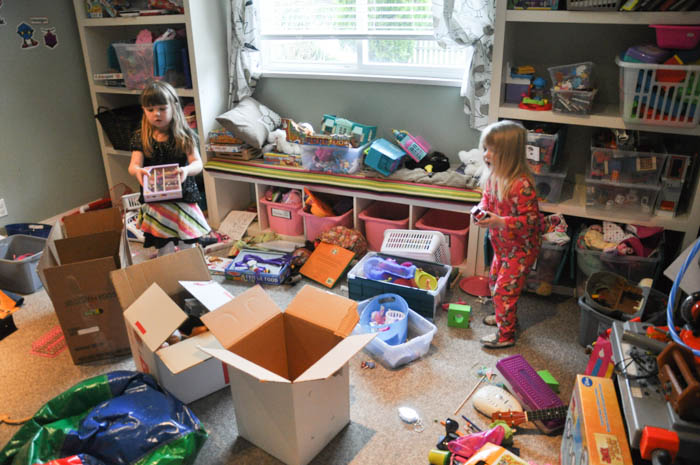 A great "before" picture, no?
Speaking of the younger members of our household… they're very much motivated to pack.
Not with any sort of rhyme or reason, of course. They just want to hurl things into boxes. After they're done pulling other things OUT of boxes that I've packed.
"Mooooommmm….. is this the GARAGE SALE BOX!?!?!? I'm keeping this."
"Lila, look at 'dis! Let's go play with it!"
I know that I should just be grateful that the girls are being so cool about this move. Lucy had one anxious moment where she asked me if her bed was going to come with us. I assured her that it would, and she smiled and skipped off happily.
And I will admit. I bribed them.
Yes, my parenting ebook will be available soon.
When we move into our new house, the girls have each been promised a goldfish. And they talk about it incessantly. I have no shame about it either. If this make the move go smoothly, then so be it. I'll buy 10 goldfish if I need to.
But I hope I don't.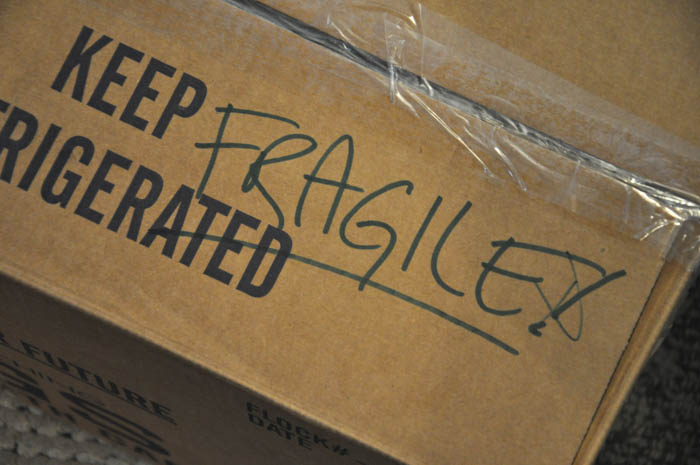 We made great progress this weekend, and I'm starting to feel as though packing up an entire house is a feasible task. But can I promise that this is the last hair-pulling tantrum that I will be having?
Nope. Can't say that it won't happen again.
And Mr. Suburble and I still have to move some heavy furniture together.
If I could sell tickets for that, I would.