I love a good challenge. Especially when it's a crafty-challenge.
I swear I'm not competitive… but I just love a good brain-bender. Here is where Mr. Suburble laughs his arse off, because we both know that I always want to win. Even if there isn't a contest.

This month, we Crafts Unleashed gals were challenged to use some of their natural/rustic products in order to make a project.
I let an idea stew in my brain until I came upon something in the yard that inspired me. Something that nearly everybody would have in their yard (or would be able to find at their mom's house).
And it became this: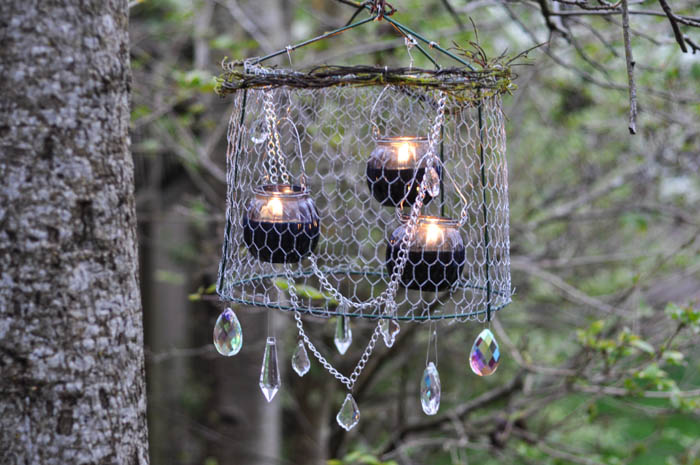 An outdoor chandelier!
Have you figured out what I stumbled upon in the yard? Head to Crafts Unleashed and see what gardening leftover became the base for this blinged-out light fixture!
And answer me this, friends. Would you add MORE crystals? I'm wondering if I should. I'd love to know what you think.