I angsted about this stage of our lives for many blog posts. I talked about selling our house, and then packing up the house, and then ignoring that I was doing a terrible job of packing up the house, and then finally…
We moved.
We didn't move into our new house, though. We temporarily moved into our very generous brother-and-sister-in-law's basement. Because they are very kind. And because they had the room.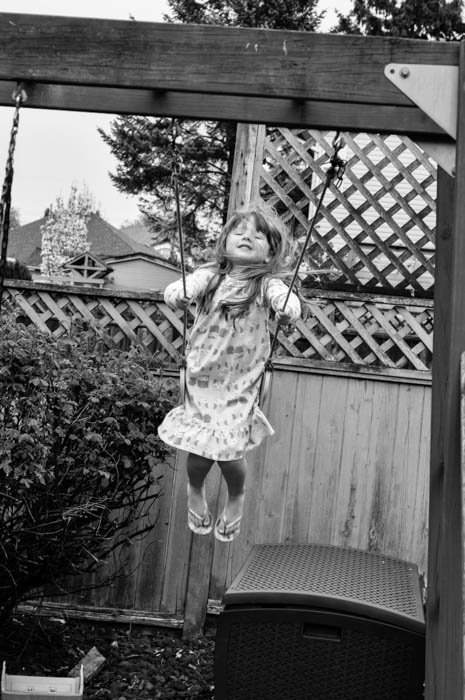 And the children could not be more thrilled.

See… this basement is under two floors that house two boys (the girls' cousins). Two boys that are close enough in age to Lila and Lucy to be in-house, 24/7 playmates. With dart guns. And video games.
With a backyard that has a swingset and a trampoline.
Mr. Suburble jokes that Lila is secretly hoping to be adopted by his sister. She aches to be upstairs with the boys. Fat crocodile (not-real-at-all-because-this-child-is-a-mini-Meryl) tears roll down her face when I declare that she "must come downstairs and just have some quiet time!"
And Lucy is content to muck around in the yard. Patch of mud? Let's make it muddier.
Trampoline to bounce on? Let's make it bouncier.
Roaring game of "Let's be Pirates!" happening? Let's make it pirate-ier.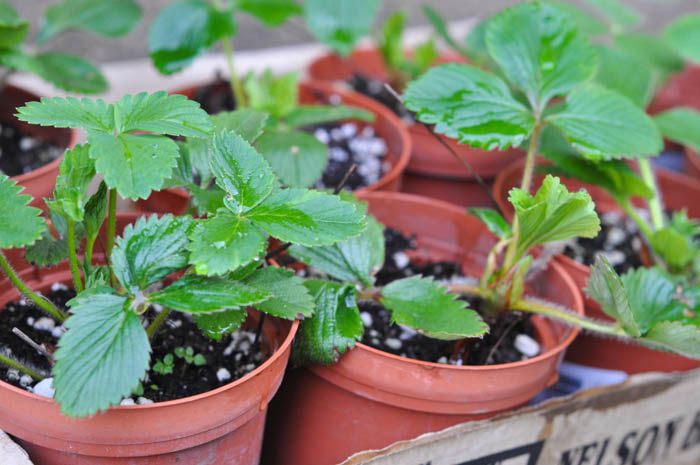 But I do miss some things.
I miss having plans for a garden. Or for any big outdoor project, really.
Our new house won't be ours until the summer, and when that comes, I'll be wielding paintbrushes and cordless drills. The outside will have to be quiet and wait its turn.
I miss the island in my old kitchen.
The girls would drag chairs up to the island while I worked on a recipe, often demanding that they stir or pour or taste. I will be happy to have that workspace back, and to be able to invite the girls back into that part of the day.

And I miss the predictability of the life in that old house.
I had decorated it to my liking. I had changed what I wanted to change. Despite the fact that we were ready to move on, we had made a home there.
I wonder, "Can I make this new house my new home!?!?"
And most days, I feel good about it. I feel like I can tackle this, no prob.
But sometimes… on other days… where I'm trying to remember, "How big WAS that bedroom?" in my daydreams over a cup of tea… I panic. "Will it feel the same? Will I be blase about turning the key in the lock? About making a big dinner and having friends over? About walking into my backyard and feeling like this is my own little patch of earth?"
I won't lie; it makes me want to throw up.
But underneath that queasiness… there is a lot of excitement. I can't wait to show you guys the house. I can't wait to put my mark on it… to look up at the vaulted ceilings in the living room and exclaim, "Look at how HIGH these things are!!!!"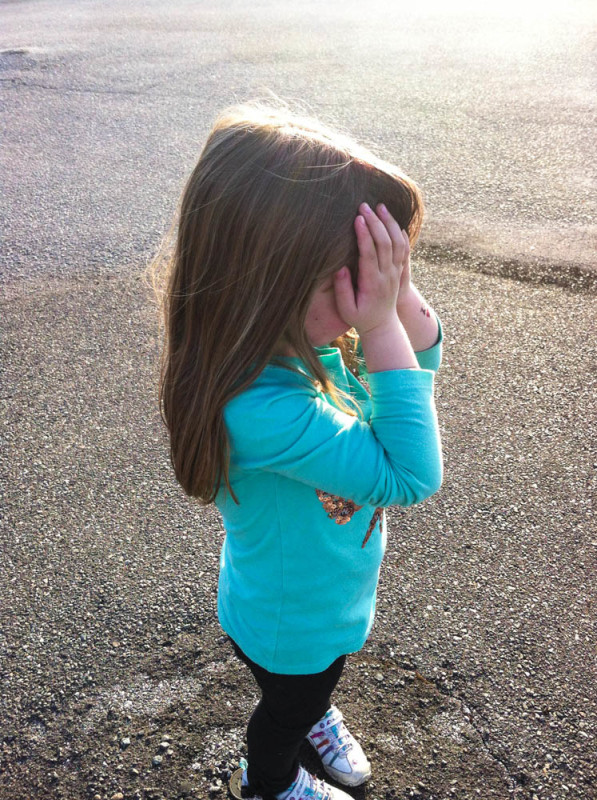 "Ready or not, here I come!"
And until then… the girls will play. They will play and laugh and find friendship with their cousins that they may not have found in quite the same way, had we not had this temporary lay-over.
Change always comes bearing gifts. ~Price Pritchett