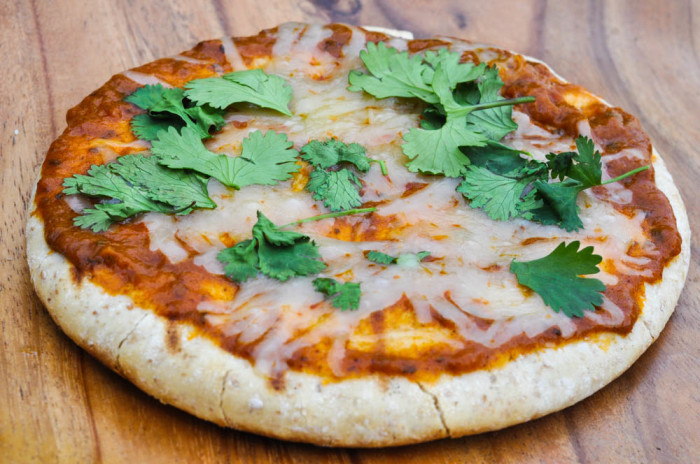 In our house, I am typically the one who will do the barbecuing.
Not every time, mind you, but for the most part, I like to be the control freak wielding the metal spatula and the basting brush.
And when I was thinking about getting some Indian flavours onto the grill, I thought of pizza. Butter chicken pizza is quite the thing these days, isn't it?
Why not put it on the barbecue?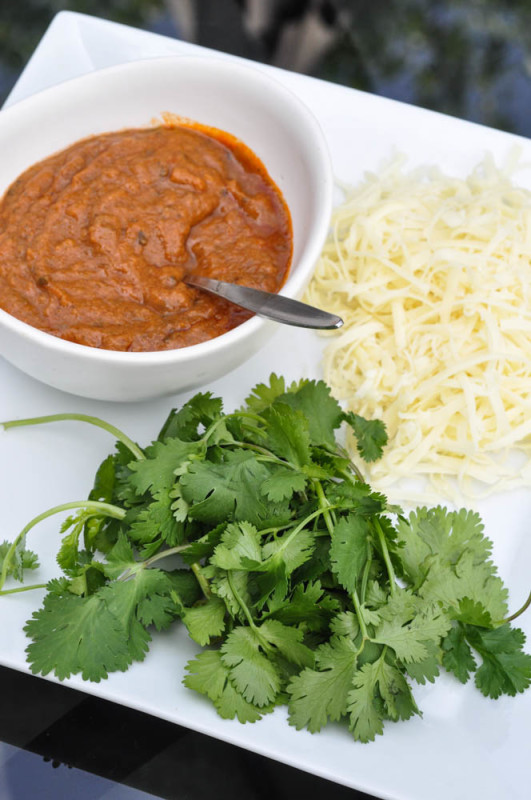 To make this quick and easy dish, I opted to use Patak's Butter Chicken Sauce (sans meat) as the base. So the pizza I created would be a vegetarian-friendly dish.
But if you're leaning towards the carnivore side of life (Mr. Suburble, put your hand up!), then by all means, get some chicken in that sauce. Fry it (or grill it!) and mix it up. Your lunch just became dinner!
Grilled Butter Chicken Pizza
2014-05-28 02:03:52
Ingredients
Individual Pizza Shells
Grated Mozzarella Cheese
Patak's Butter Chicken Sauce
Cilantro
I tbsp Olive Oil
Instructions
Heat the BBQ up to high heat
Carefully baste the BBQ grill with olive oil
Place the shells onto the oiled grill and close the lid. Leave on for approximately 2 minutes (or until sear marks are there and the shell is toasted); flip shell and toast again. Remove shell from grill.
Put a generous amount of Butter Chicken sauce on the shell, top with cheese and cilantro.
Return the pizza to the grill and close the lid. Cook for approx 3 minutes - watch carefully! - take it off once the cheese has melted.
Let sit for 2-3 minutes, then serve!
Notes
Add chicken to the butter chicken sauce to make a heartier pizza.
Suburble https://www.suburble.com/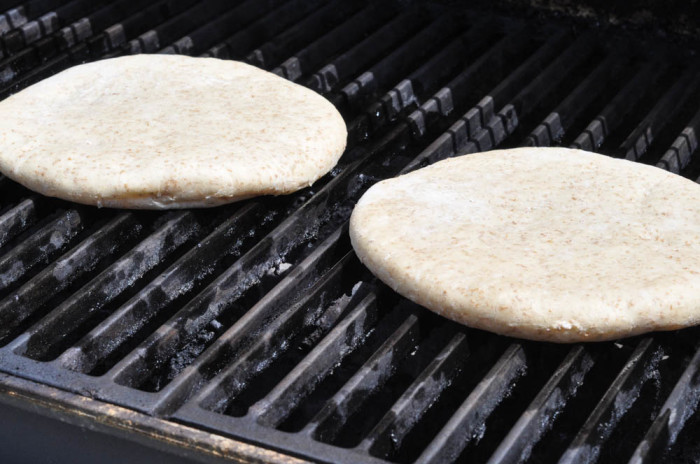 Grilled pizza – with homemade pizza dough and the whole nine yards – is divine.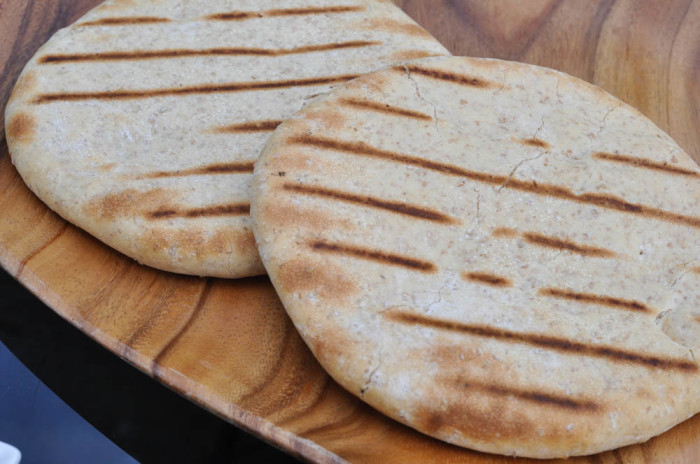 But when the sun it out and the family is outside, it's so much nicer to be cooking, eating and chatting rather than kneading dough. Because of this, I opted to use pre-made pizza shells. I still think that grilling them is necessary, though not for the same amount of time as you would with dough. The BBQ crisps up the shells and also warms them before you heap on the toppings.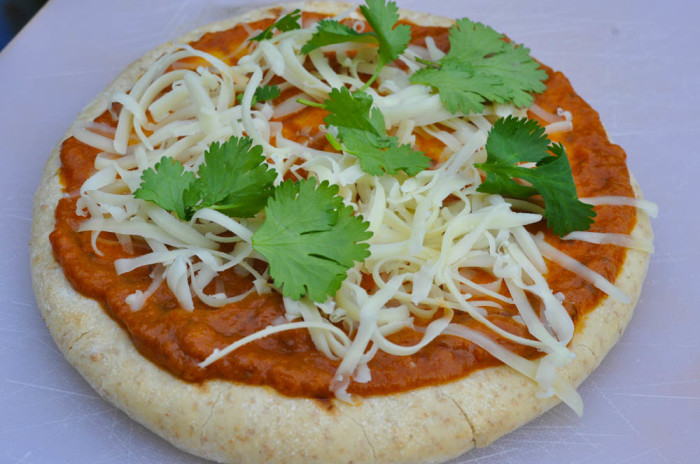 The Butter Chicken sauce is just enough of a kick for me, but Mr. Suburble prefers the Spicy Butter Chicken sauce – so consider what kind of heat you want on your pizza.
And get creative with toppings. Think about meats, pineapple, peppers… they all work with the rich and warm flavour of the sauce.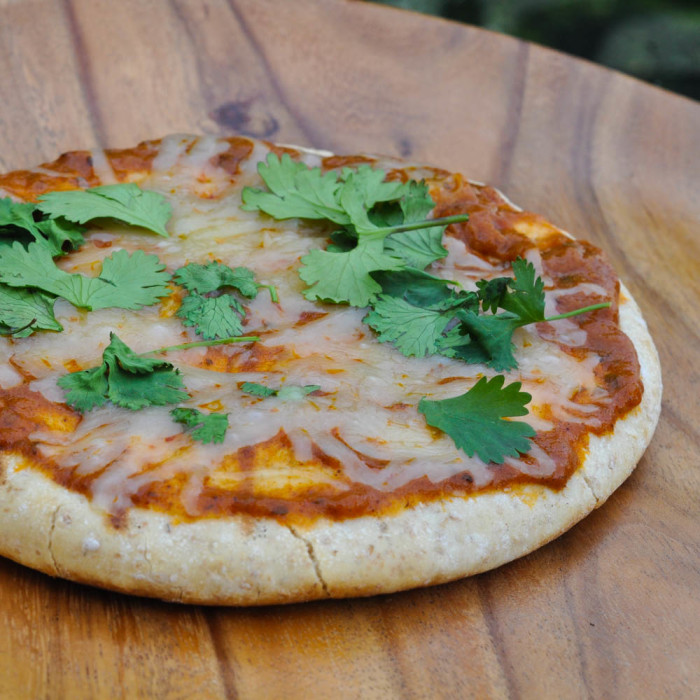 After only a few minutes on the grill, your pizza is ready.
And delicious.
I gobbled it up and greedily licked my fingers. I love simple and delicious meals.
And you could make these, slice them up, and serve them as appetizers as well. Just throw on a few extra sprigs of cilantro.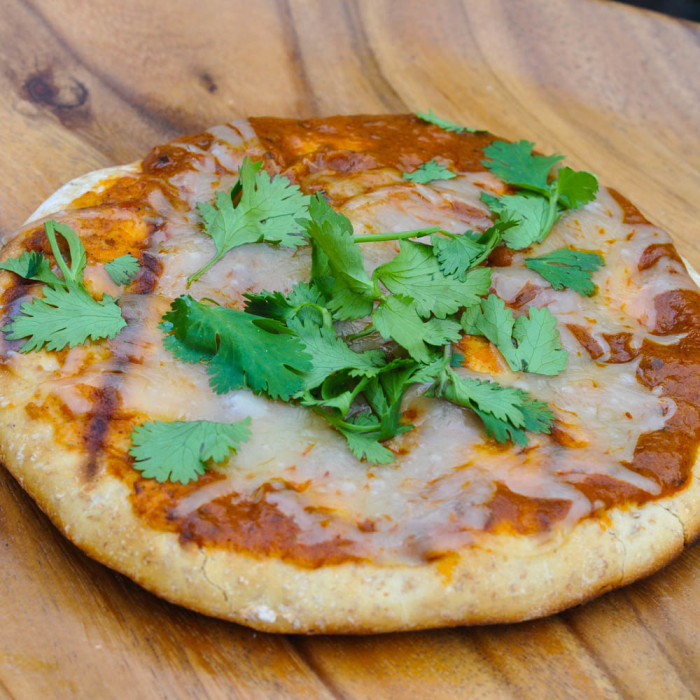 I might be converted to cooking all of our pizzas on the grill. It takes a fraction of the time, and in warm weather, I'm not heating up the house!
This BBQ-dominator approves!
Disclosure: I am part of the Patak's Canada Ambassador program with Mom Central Canada and I receive special perks as part of my affiliation with this group. The opinions on this blog are my own. #PataksMom