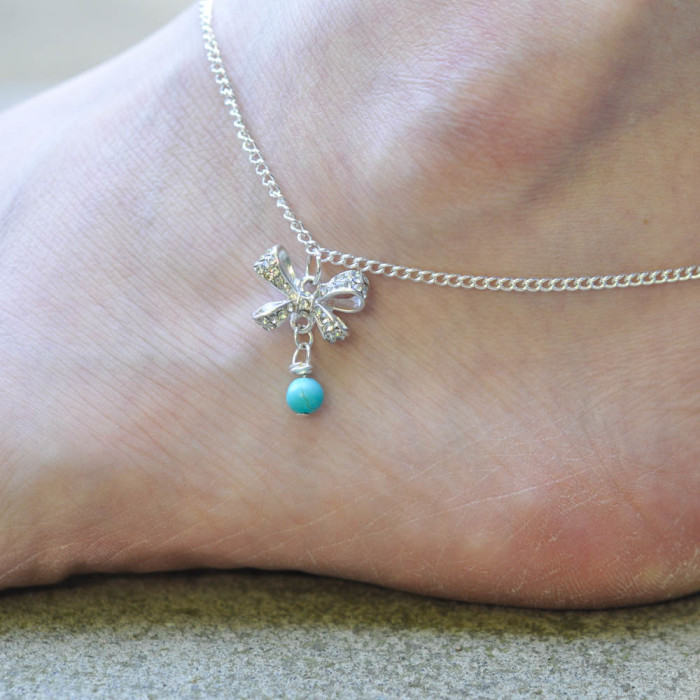 First off – yes… this is my foot.
It took a LOT of bravery to put my foot on the internet. Like I've said before… I've got a lot of foot.
But my ankle sometimes feels left out. "Where's MY bling?" It says. "You wear flip flops and paint your nails. Why can't I have some love?"
So I whipped up this cute and easy anklet. Honestly, it's about 10 minutes of your time, and you can personalize it however you choose!
Head to Crafts Unleashed to see how I made this fab little anklet. And then make your own!