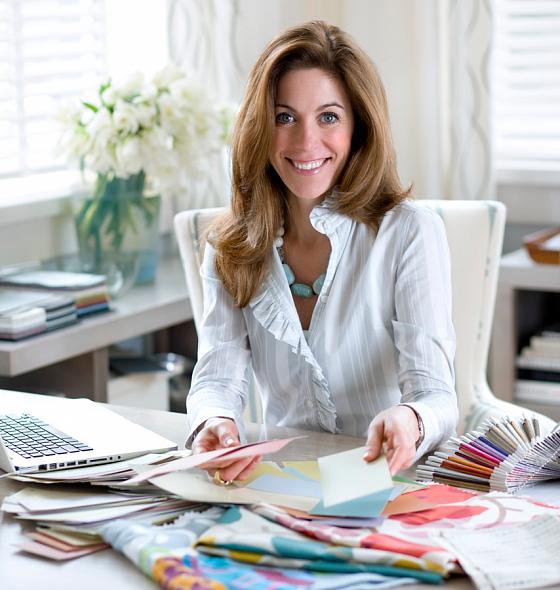 This weekend, I got to take in the sights, sounds and textures of IDSWest – the Interior Design Show that happens annually at the Convention Center in downtown Vancouver. I went last year (and wrote about it), but this year I was really pumped: Sarah Richardson was one of the speakers!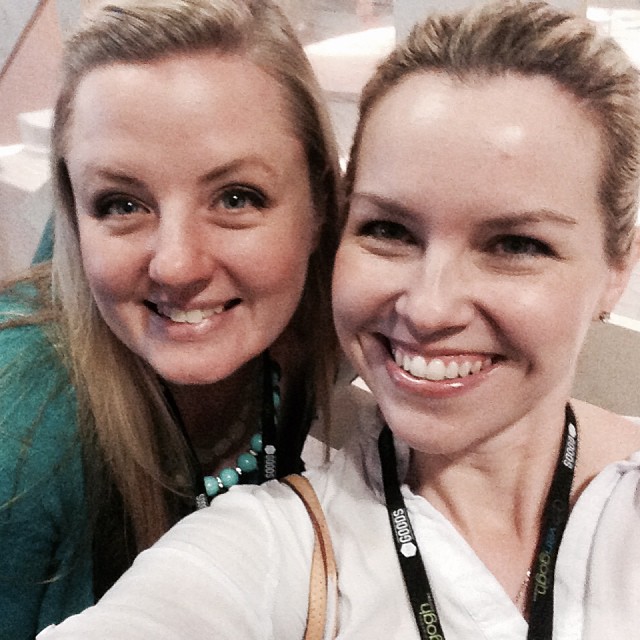 I spent the day with Jamie of So Much Better With Age – we wandered through exhibitors' booths, The District (handmade goods for sale – sooo dangerous) and chatted with people that reeked of fabulousness and cutting edge style. I hoped that some of it would rub off on me… but, I think I left pretty much the same girl, just a lot more inspired.
I want to spend a whole post showing pictures of tables and flowers and things that were made with a 3D printer (and holy crap, have you ever seen one of those? It's amazing what can be made with those) – but for this post, I want to talk about Sarah.
Jamie and I went and got seats for Sarah's speech at 12:15. She wasn't due to be on stage until 1. By 12:30, the place was packed. I definitely wasn't the only gal with a crush on Mrs. Richardson.
Sarah showed slides of her work and talked about how she tackles renovations – both for clients and for herself. She's currently wrapping up filming of her latest Sarah's Cottage right now, and so she is still immersed in that "I am changing every inch of my house right.this.very.second." time.
I know that time. That time is exhausting.
I scribbled down some of my favourite "Sarah-isms" during the speech. And as I looked over my notes and brochures and pictures from the day, I though, "Why not share some of them with my readers?"
Without further adieu – five fabulous things Sarah Richardson said at IDSWest:
When considering a renovation or redecoration, be honest with yourself about "your aptitude for design and your appetite for chaos."
Sarah talked about how not everyone is cut out to live in upheaval. Sometimes, it's just about redecorating your space to make it yours. You need to be honest with yourself about what a renovation will do to you – and to your family. You don't have to knock down walls in order to have a beautiful home.
Enjoy where you live. "Good design can make you feel better."
I 100% believe this. Sarah talked about creating a beautiful space around you, and how that encourages you to invite people into your space – whether it be dinners, or friends for tea, or even big parties. When you love your space, you want to be there. And why else do you have a home, if it's not to enjoy being there?
(Here is a BIG truth) When renovating, "it will always cost more than you want it to."
Sarah emphasized the need to set a budget, and to respect it. You need to be honest with yourself; what money is earmarked for this project? What is a need versus a want? And where can you be innovative and save some dollars in the process?
But know – it will probably cost more than you think. Renovations are like that. They're little sneaks.
"Work with what you have."
Stemming from her talk about budgets, Sarah also commented on how having an enormous budget and just "buying it all" doesn't really challenge her, nor does it encourage her to think outside of the box. She talked about how upcycling and thrifting and transforming pieces for her (and her clients') spaces adds personality to the room. Buying everything and tossing it into a space doesn't always lend itself to character.
"Never underestimate the importance of illumination"
In a nutshell, this means: lighting matters. Sarah talked about how lighting is often left as one of the last decisions in a renovation, and because the budget is usually blown by then, the light fixtures are often cheap and hastily purchased. She talked about the impact of lighting, and how often our lighting is under-scale. I was nodding my head the whole time. Sing it, sister.
There was so much more brilliance that Sarah shared that day, but just paraphrasing her entire speech would probably get me in trouble with some sort of Internet God somewhere. She's got a book coming out this Fall too! (You know I'll probably be blabbing about that later on, too)
Later on this week, I'm going to gush more about my day at IDSWest, but today is just a post about Sarah.
She was definitely a highlight.