I made a necklace to commemorate the purchase – and renovation – of our new house. I didn't include a tutorial for it, but if you love the charms like I do, you can get them from here.
When we bought the house, so many moons ago, we gave ourselves a timeline of a month.
In a month, we'd move in. Things would be done. Our things would no longer live in a warehouse in a town over an hour away.
When that month sailed by, it was traveling so fast that we almost missed the fact that it was giving us the finger.
The nerve.
It's pretty common knowledge that renovation timelines are for suckers and salesmen. Double whatever your estimate is, and you'll be in the rough area of your completion date. And if completion means no countertop, no sink, and cooking on a campstove in the backyard, then you and I should go get a glass of wine.
We're living the same life.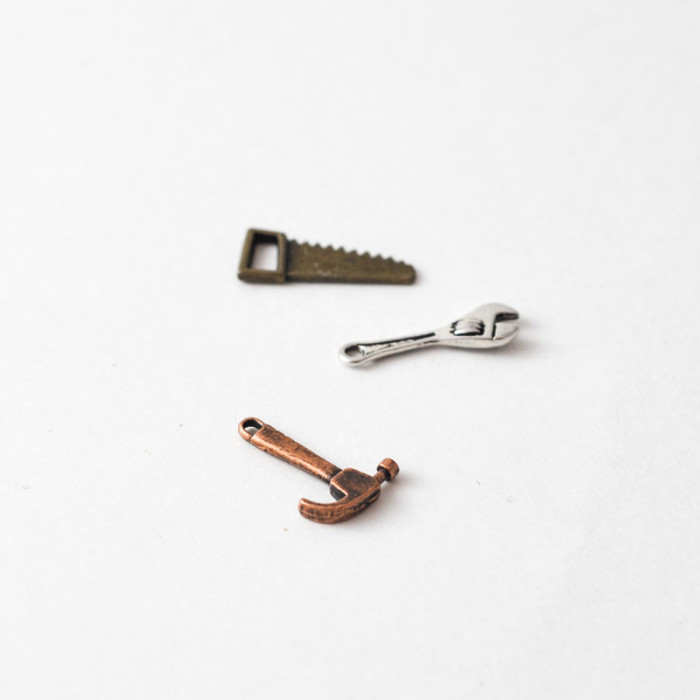 I was having a visit with my friend, Shari, during a time when the renovation was getting to me. I was spewing chatter about flooring and baseboards and drywall dust and finally exploded with, "I'm NEVER renovating again. This is the last project."
Shari didn't even blink. "That's a lie, Tara."
And she's right. I can't help myself. Mr. Suburble and I have been undoing other people's work for years. I get an itch… and it usually results in me taking something down whilst my husband is contentedly getting things done at work, completely unaware of his wife's designs.
But unlike our previous projects, this one has a much bigger scope and involves more money. It's exciting and nauseating at the same time.
It also makes for a life of virtually no routine and some pretty crazy late nights. My children have pattered after us down to our basement-away-from home at ungodly hours. They entertain themselves in a master bedroom outfitted with toys and a television. Lila, ever our helper, follows after me with brooms and little cups full of nails. Lucy and I make silent pacts to not roll around in fits of whining for just. one. hour. Just enough time for mommy to paint this bathroom, okay?!?!?
And when I hear the sigh from the back of the car, "I already HAVE this toy!" as my children open their Happy Meals, my guilt seeps from my pores.
When they throw their heads back in that weird, I-have-no-spine way that children are apt to do, and whine, "I want to GOOOOOOO!" – usually when I'm scoring the deal of my life at the fancy lighting store who just so happens to be having an incredible clearance sale – I summon my inner-Yogi.
Namaste, Tara. Your children are misguided and need to be elucidated on the powers of good lighting. And you need to hustle that ass and buy your lights before something happens and you can't ever show your face in here again.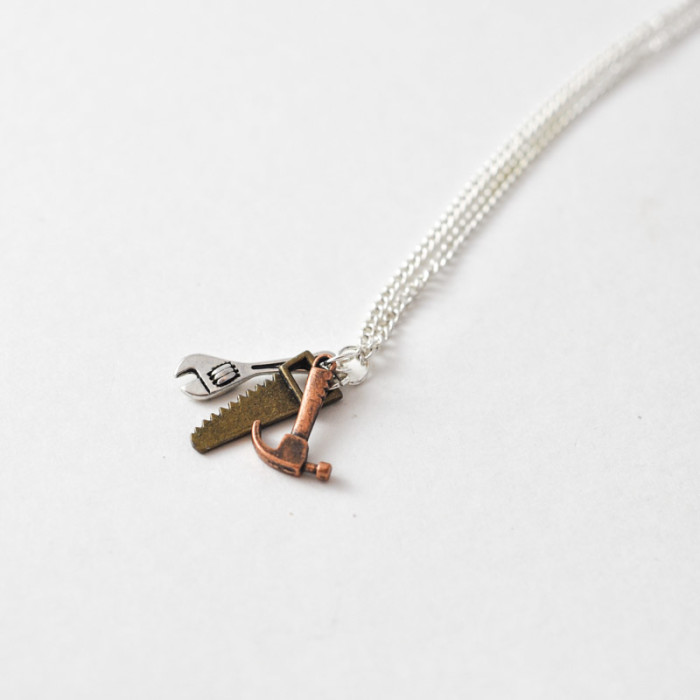 These two months of non-stop projects have unsettled us a bit. I like routine. I like home base. Mr. Suburble and I are much more of the "staycation" type of people. And we're in limbo-land right now.
For one more week.
Despite the raised eyebrow of one tradesman (who shall remain nameless to protect his soul from the Renovation Goddesses who will smite him), we are moving in this weekend. The house will NOT be done. But it is time to move in. My kidlets need to go to bed at a reasonable hour while I slap paint on walls and plan out furniture arrangements.
I have so many stories to tell, friends. And I will.
But first, I have to throw some of this stuff into a box. Apparently, I'm moving in four days.