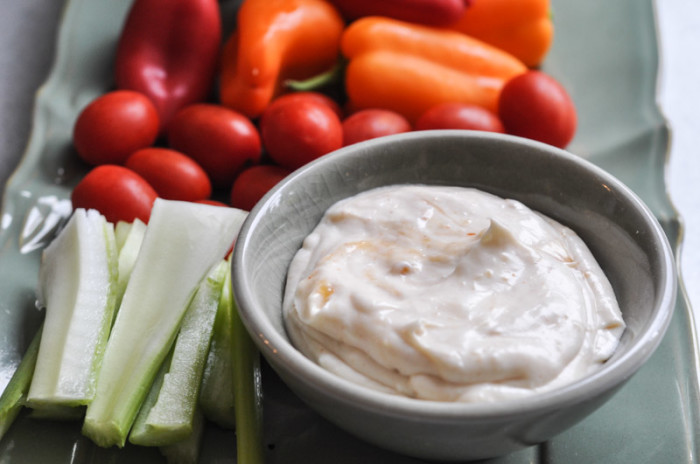 This week, life got real.
We started school. Full-board, all-day, "Where did my baby go?" school.
I know that most of you did that weeks ago, but a dash of politics and a sprinkle of a teacher's strike delayed our return. And now – despite my wishing for time to halt – life has marched on. I am now the chauffeur and lunch-maker.
And I'm also a teensy bit more frazzled than usual.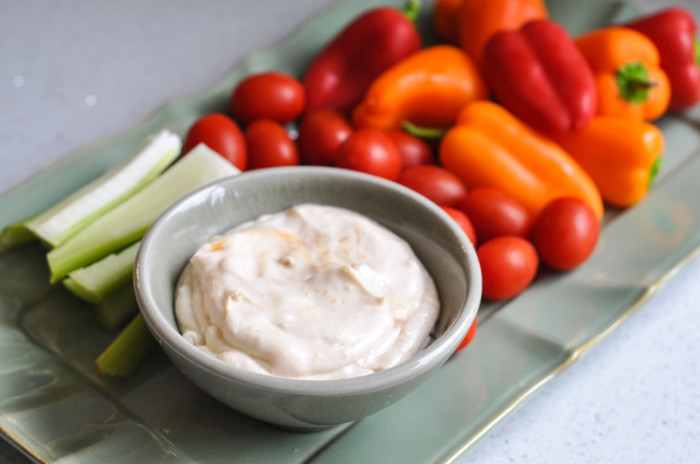 During times of stress or your mind being a giant shoebox of chaos, it's nice to have recipes that are quick, easy, and delicious. I searched through the Patak's Smoke And Spice Cookbook (which is available for you to check out, just click on the link!), to find a quick and delicious apres-school snack.
The Mango Chutney and Coconut Cream dip is beyond easy. It's two ingredients! Pair it with some pita, pappadums or fresh veggies, and you're ready to snack.
A nutty mama like me definitely approves.
Mango Chutney and Coconut Cream Dip
2014-09-30 01:32:13
Ingredients
400 ml of Blue Dragon Coconut Milk (about 2/3 of a can)
50 ml (about 3 tbsp) Patak's Hot Mango Chutney
Instructions
Separate as much of the Blue Dragon Coconut Milk
from the cream as desired (more milk for a watery dip,
more cream for a firmer dip)
Combine the ingredients in a serving bowl and mix
thoroughly
Serve and enjoy!
Suburble https://www.suburble.com/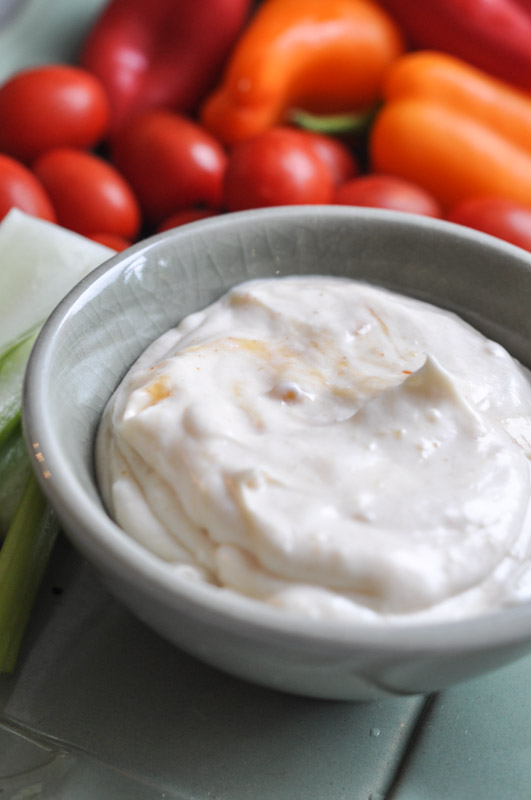 This is a slightly smoky and sweet dip – it's delicious with vegetables. Add more chutney for heat, and less for the coconut flavour. Taste as you go!
If you're looking for more easy and delicious recipes, check out Patak's Smoke and Spice cookbook – it's got a great collection of delicious recipes and gorgeous pictures. We still have a little bit of grilling time left in the season – why not get a skewer or a drumstick on the barbecue?
Disclosure: I am part of the Patak's Canada Ambassador program with Mom Central Canada and I receive special perks as part of my affiliation with this group. The opinions on this blog are my own.