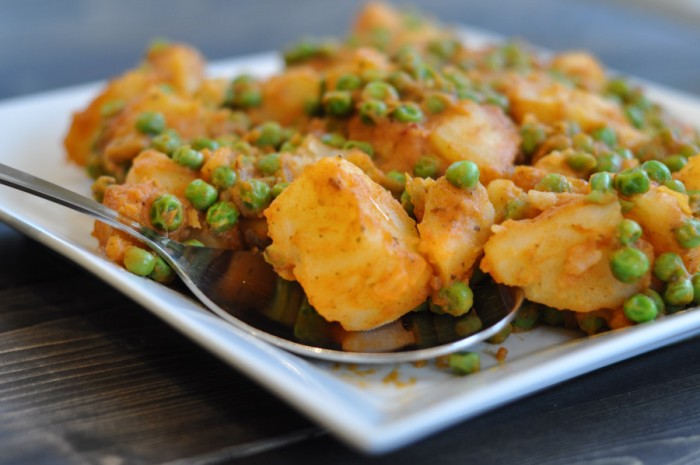 I'm going to tell a story now.
And it's medium-embarrassing.
But ah well, it explains a lot about me, so I'll tell it.
When I was in university, I didn't have a ton of money. I set aside about $150 a month for groceries. When I look at my family's current grocery expenditures, I am baffled at old me. "Old Me…. those are some pretty terrible budgeting skills you've got there. How did you manage to have all of those Vodka Slimes at sketch-pot bars during those years and not have money for things like oatmeal, or even chicken thighs?"
Well, Old Me didn't care. When it got near the end of the month… Old Me would buy a big ol' bag of Russet potatoes, and she would get creative with them.
My favourite meal? Poor Man's Dinner.
This was my nickname for cubed and boiled potatoes that were then tossed into a frying pan with onion and butter. I would eat it every night for dinner. For a week.
My roommates were always horrified. Where was the meat? Where was the vegetable?
Nope. Blonde hair don't care. Poor Man's Dinner was my staple, and I loved it.
And as a result of those countless Poor Man's Dinners?!?!? I have a strange nostalgic love for potatoes.
Enter: curried potatoes and peas. As I cubed and boiled the potatoes, I was brought back to being 19 years old and making my signature dish.
Except that this time, it was so much better. And it was actually something I would serve my family!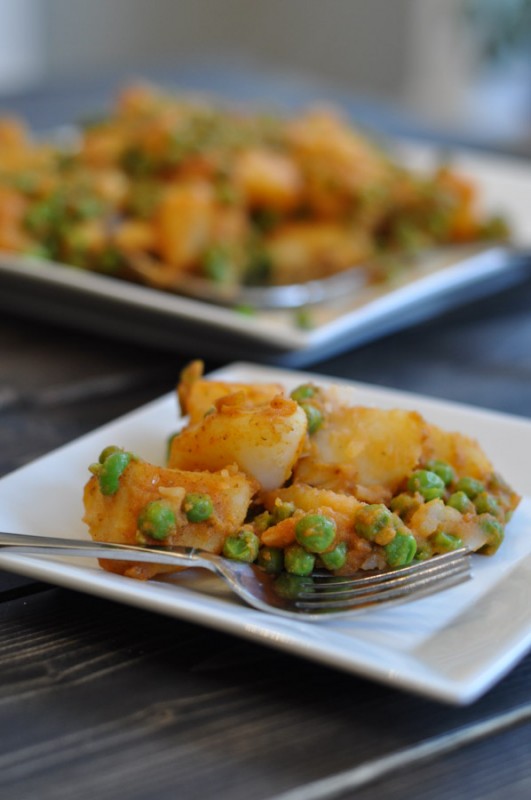 Quick and Easy Curried Potatoes and Peas
2014-11-26 03:45:51
Ingredients
Four large white potatoes, peeled and cubed
1 cup of frozen peas
1 pkg of Patak's Cooking Sauce for Two: Cumin and Ginger Cooking Sauce
Instructions
Put the potatoes into boiling water and cook until soft
Add peas to the boiling water and let cook for approximately 3-5 minutes
Drain both peas and potatoes
In a saucepan, heat up the Cumin and Ginger cooking sauce and then add potatoes and peas
Sautee for approximately 3-4 minutes and then serve
Suburble https://www.suburble.com/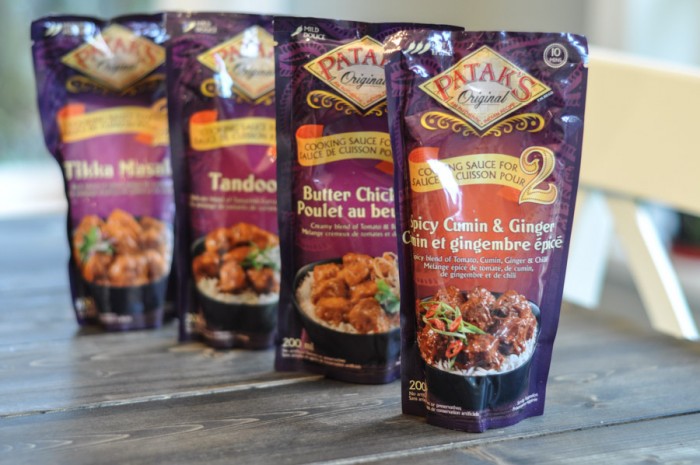 For this recipe, I opted to use the Spicy Cumin and Ginger Cooking Sauce for Two by Patak's. It was just enough sauce (and heat) to add some life to the dish.
But if you don't like the heat, try the Butter Chicken, or the mild Tandoori. Your potatoes will get a rich flavour that adds so much to the meal.
And it's quick!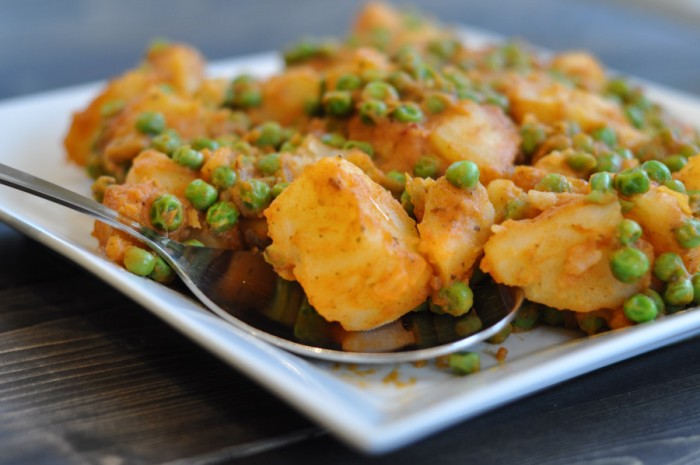 The 19 year old in me snuck a serving of potatoes and peas and ate it over the sink.
I can't resist comfort food.
I am part of the Patak's Canada ambassador program and I receive special perks as part of my affiliation with this group. The opinions on this blog are my own.