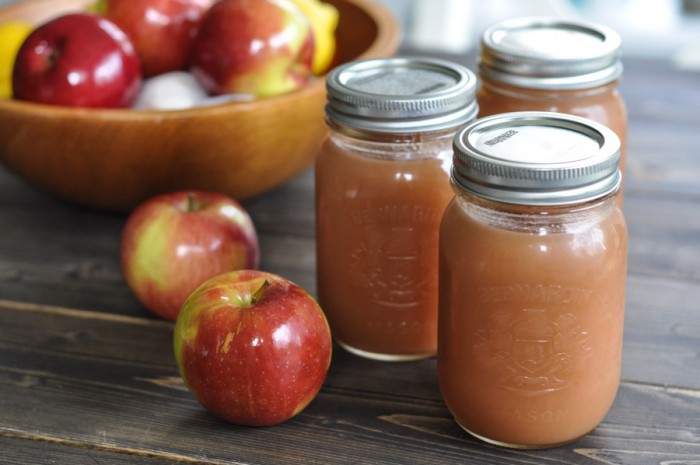 Right now, the girls are obsessed with applesauce.
I put in their lunches. We have it for snacks. And I don't feel bad about giving it to them. It's just cooked apples…
… and a bit of cinnamon.
I have made applesauce before. I hauled big boxes of number 2 apples (meaning, not-so-pretty apples – but I don't judge!) and did afternoons-worth of peeling and boiling and sieving. And it's worth it.
But sometimes I'm lazy. I want to do things the easy way. And that's when I break out the crock pot.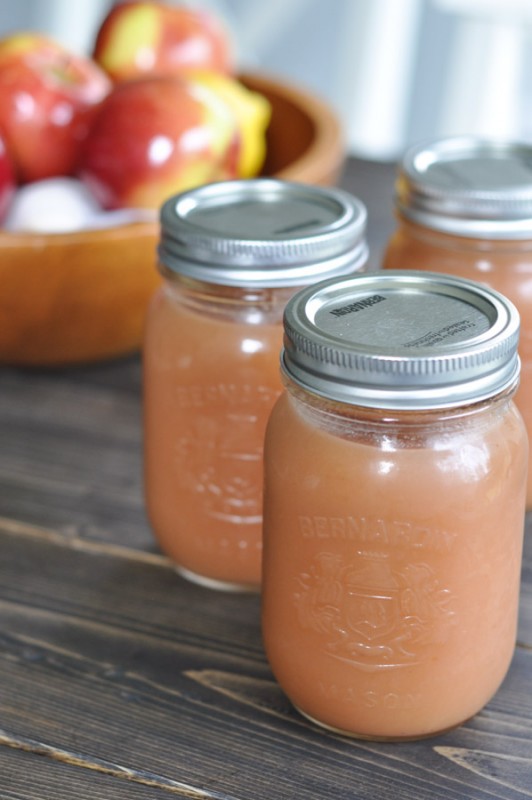 Just like regular applesauce, this variety can go into the freezer and come out as needed. My 6 quart slow cooker full of apples will yield around 4 jars of sauce. The cinnamon and tsp of sugar is completely optional, but my girls find that it adds a little something to the mix. They greatly prefer our homemade applesauce to the store bought variety.
Ingredients
Enough apples to fill a 6 quart crock pot - a bag and a half for me, or about 15+ apples
1/2 tsp of cinnamon
1 tsp of sugar
1/2 cup of water
Instructions
Peel, core and quarter apples and place them in crock pot dish
Add cinnamon and sugar and toss apples to coat
Add water to the mixture (don't worry too much about mixing)
Put crock pot on high for 4 hours or low for 6-7 hours
Once apples are soft and easily mush when stirred, blend with an immersion blender
Spoon into clean mason jars and put on counter to cool
Once cool, seal with a mason jar lid and screw band - place in fridge for 3-4 days or in a freezer for six months
https://www.suburble.com/2015/01/crockpot-applesauce.html
I use an immersion blender to blend my applesauce. This is insanely easy and takes no time at all. Like I said, I like the lazy way.
You could also use a chinois strainer or a traditional blender (with a pitcher that can withstand high heats) to get a nice consistency for your applesauce.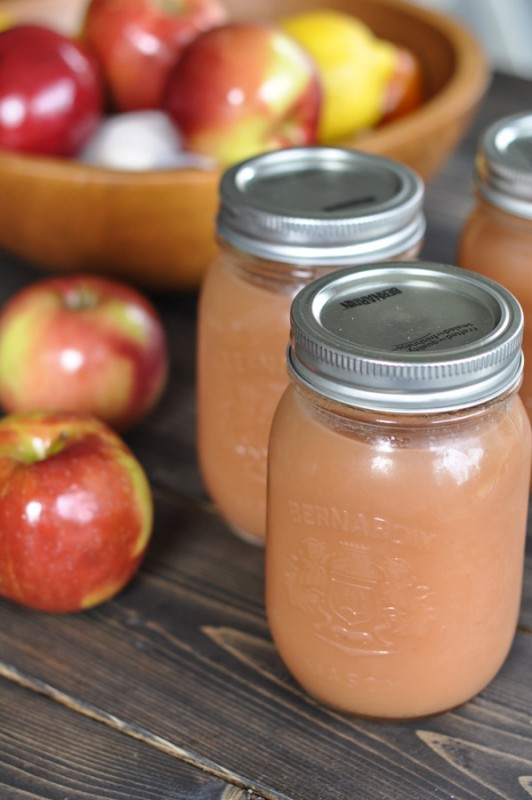 We've been making this lazy applesauce fairly frequently these days. I grab whatever apples are on sale and chuck 'em into the cart. They come home with me to their hot tub o' sauciness.
Try it. It's ridiculously easy.
Loving the crock pot? Follow my Slow Cooker Pinterest Board!
Follow Tara @ Suburble's board Recipes for the Slow Cooker on Pinterest.