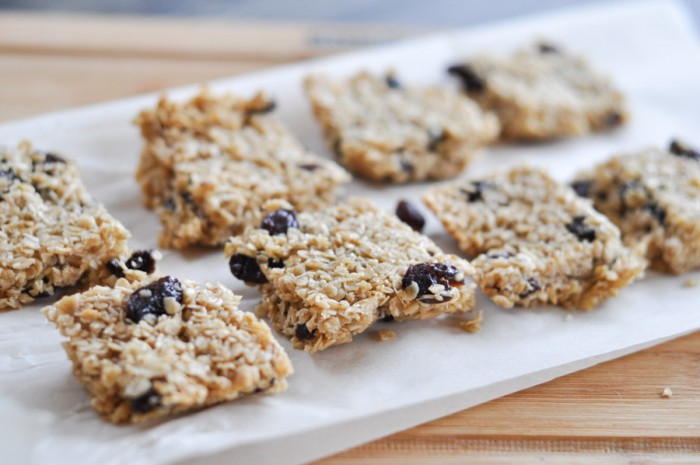 Now that school is back in session (and I'm so sad for that, I was really enjoying the nothingness that was planned during the days of Christmas break), I'm trying to brainstorm ways to make lunches and snacks a little bit more homemade.
Our school aims to be litterless, and homemade is perfect for that (not to mention that you're dealing with less ingredients and a lower cost than store-bought granola bars). When I say lower cost, I mean "per bar". Consider that most granola bars come in packs of six. This recipe yields about 16 bars.
I was searching for a granola bar recipe when I came across Ina Garten's recipe. Her recipe sounded beautiful, but I didn't have a quarter of the things that she called for.
So I modified it.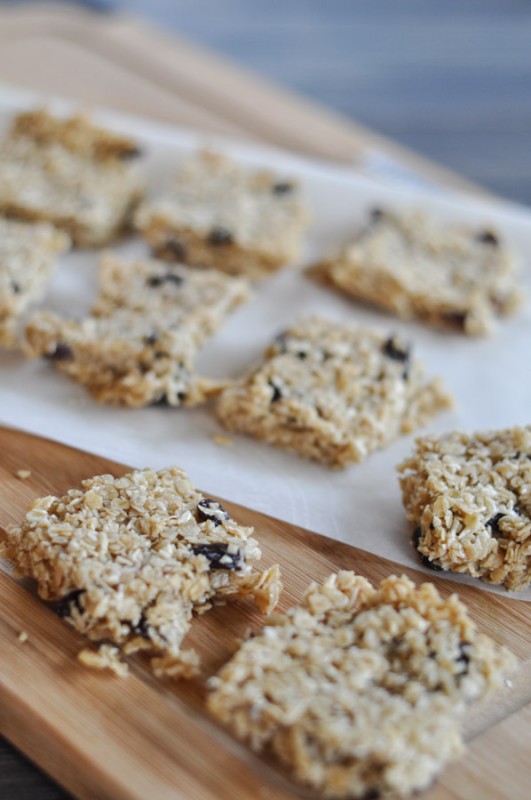 These granola bars are easy and delicious. In fact, they're so good that next time, I might cut back on some of the sugar. But if your kids are already expecting the store-bought sweetness in their school snacks, you can start with these and then cut back on the next batch.
You can also be a bald-faced liar like me and call them "Oatmeal Raisin Cookie Bars" to your youngest child.
Hell, she ate it. I figure no harm done.
Oatmeal Raisin Granola Bars (with honey)
Ingredients
2 1/2 cups old-fashioned oatmeal
1 cup shredded coconut, loosely packed
3 tablespoons unsalted butter
2/3 cup honey
1/4 cup light brown sugar, lightly packed
1 1/2 teaspoons pure vanilla extract
1/4 teaspoon salt
1 cup raisins
Instructions
Preheat oven to 350 and line baking dish (8X12) with parchment
On a baking sheet, toss oats and coconut together
Toast in the oven for approximately 10 minutes, until golden brown
Once oats and coconut are removed, decrease the temperature to 300 degrees
Pour oats and coconut into a large bowl
In a sauce pan, combine sugar, honey, butter vanilla and salt.
Bring mixture to a boil while stirring constantly
Simmer on med-low for 1-2 minutes, then pour onto oats and coconut
Mix completely, and then add raisins
Put into greased baking dish - use a spatula to spread out evenly
Bake in the 300 degree oven for 20-25 minutes, until golden brown
Let cool for two hours on the counter, then remove with parchment and cut into squares
Keep in an air-tight container and try not to eat them all!
https://www.suburble.com/2015/01/get-granola-bar.html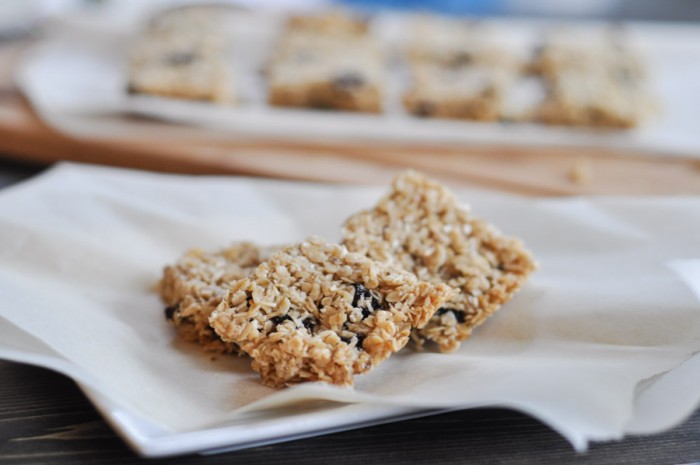 If your school is nut-friendly, by all means, add them! We have to be very conscious of that in our school, so it's just oats and coconut for us.
These bars were really easy to make (and modify) and are being eaten up ravenously by the kidlets in our house. I'm definitely going to make these again, and probably with whatever we have in the house.
Looking for more kid-friendly recipes?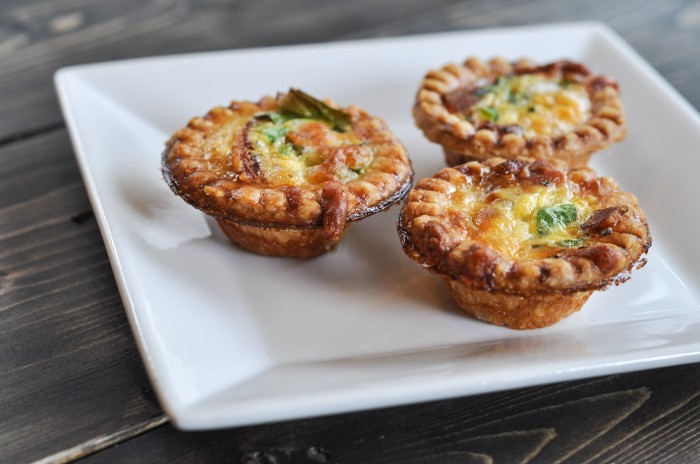 Mini Quiches that Kids can Make