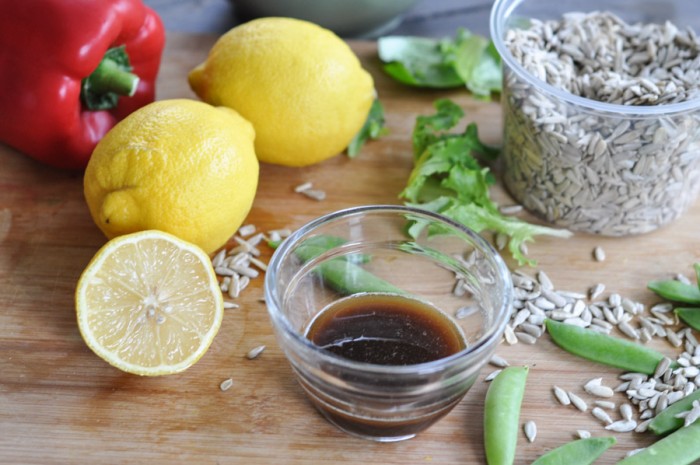 I have to admit something: I've never tried hoisin sauce before.
I admitted that to a girlfriend a few months ago, and she was incredulous. "Really!?! Not even for dipping!??!"
Nope. Not even for dipping.
It was high time that changed.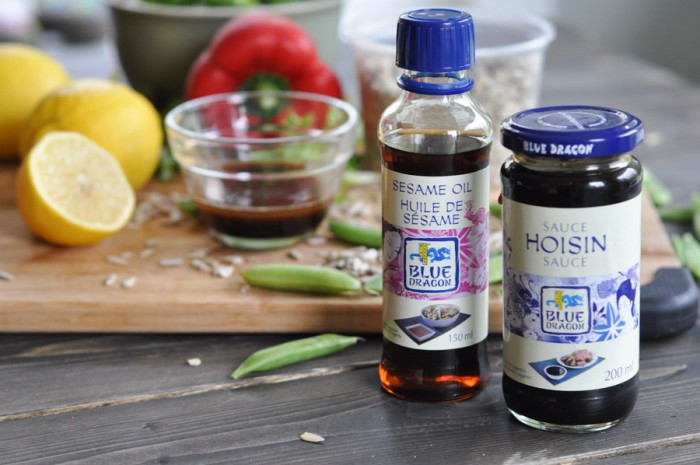 I was looking for a quick and easy vinaigrette to drizzle over my salad. I started with what the Internet told me was a fairly straightforward hoisin dressing… but I thought it was missing something.
It was sweetness. I'm a sucker for something sweet.
Ingredients
2 tsp Blue Dragon Hoisin Sauce
2 tbsp Blue Dragon Sesame Oil
1 tsp white wine vinegar
1 tsp soya sauce
1/2 lemon's worth of juice
2 tsp honey
Salt and pepper to taste
Instructions
Whisk all of the ingredients in a bowl and season to taste
Serve on salad or drizzle on cooked meats and veggies
https://www.suburble.com/2015/01/honey-hoisin-vinaigrette.html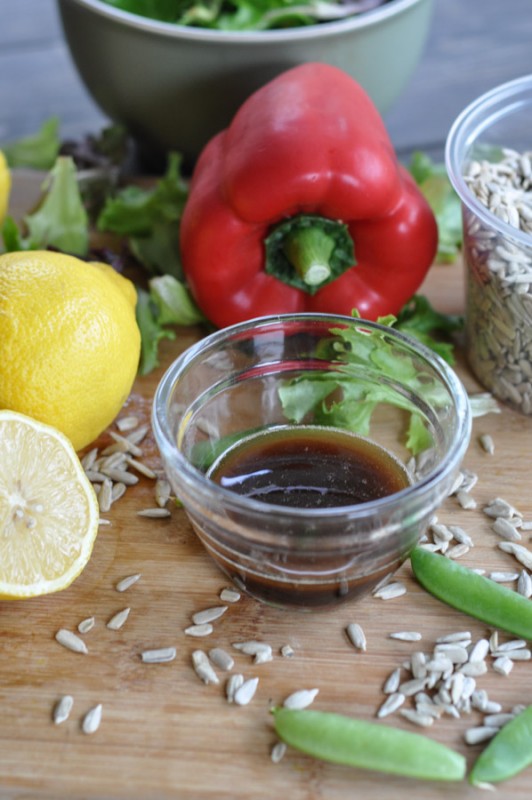 I was dipping peas into the vinaigrette and eating them while I snapped photos. It was the nutty taste of the sesame oil, the rich taste of hoisin and the sweetness of the honey that I just couldn't get enough of.
I love the Blue Dragon sesame oil – I often use it when making dressings. The Blue Dragon Hoisin sauce has to be used quickly (it doesn't keep long), so I plan on making glazed pork chops with the remainder of the jar tomorrow.
This vinaigrette is perfect over a green or noodle salad, added to a stir fry, or even drizzled over cook meats or veggies. (I'm thinking asparagus would be lovely)
As is the way of Blue Dragon's East Made Easy motto, this recipe is simple, quick, and is extremely versatile. Making a big stir fry? Double the recipe and add it to your wok full o' veggies.
And if you're looking for even more fabulous and savory dishes, check out Blue Dragon's Bamboo Room. It's a great resource for tasty meals.
I am part of the Blue Dragon Canada ambassador program and I receive special perks as part of my affiliation with this group. The opinions on this blog are my own.