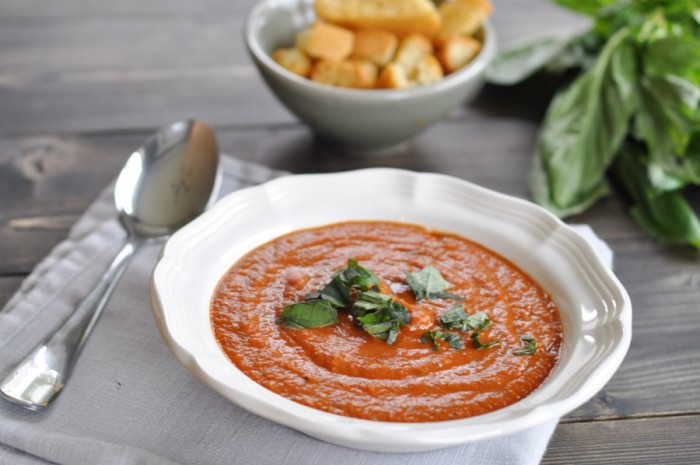 I could live off of soup.
I'm just telling you that now, because Mr. Suburble – the meat and potatoes connoisseur of the house – does not understand my love of the stuff.
But soup is the stuff of warm bellies and quiet moments. And when a soup is tasty? Oh… how can you not go back for seconds?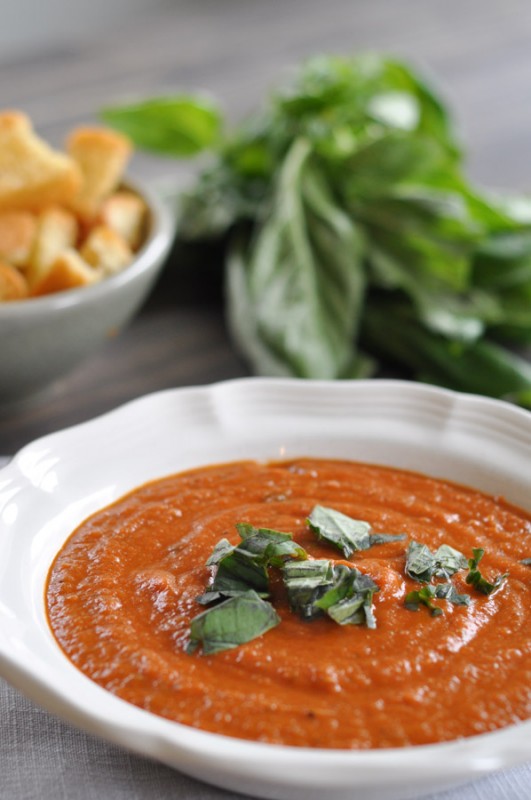 It took me a long time to make my own tomato soup. For the longest time, I relied on the can and a cup of milk. It's the tomato soup of my childhood. But having made my own soup from scratch and tweaking the recipe a bit, I've learned that it's really easy to whip it up.
Ingredients
2 tbsp olive oil
1 small onion chopped
2 cloves of garlic, diced/crushed
1 can - including juice - of whole peeled tomatoes (I used Italissima - they come seasoned)
3 cups of chicken or vegetable stock
4-5 basil leaves, finely chopped
1 tsp sugar
Salt and pepper
Instructions
In a large saucepan, heat the olive oil
Sautee the onion and garlic until translucent
Add tomatoes, chicken stock, basil leaves, and sugar to the pot.
Bring to a boil, then turn heat down and simmer for approximately 30 min
Puree with an immersion blender until desired consistency is reached
Top with diced basil leaves or croutons
https://www.suburble.com/2015/01/tomato-basil-soup.html
Some recipes call for the basil to be added after the soup has been pureed. I prefer to have it mixed up with the tomato base. I've also made this soup with bouillon and hot water when I don't have stock on hand.
It was still pretty damn good.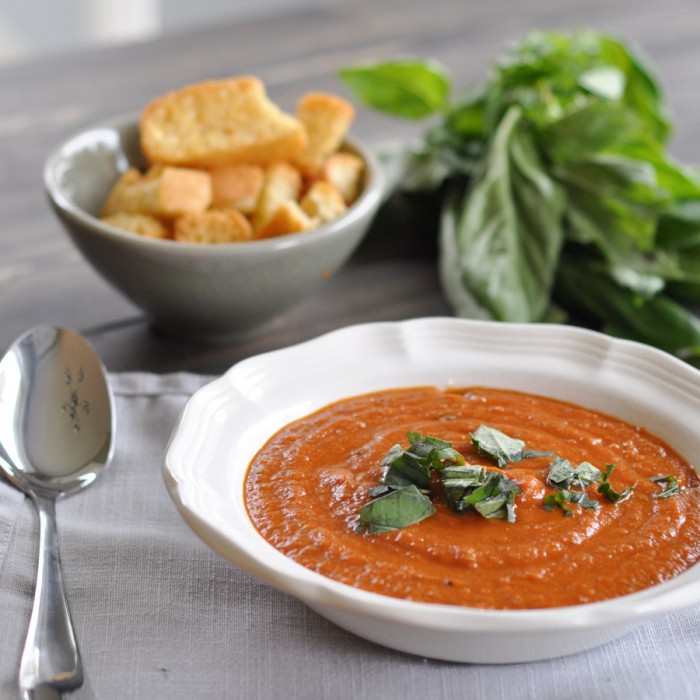 Serve it with croutons (so delicious – my favourite) or crumble up on basil and sprinkle it on top of the soup.
And then tell the Mr. Suburbles of the world how good soup is.
They need to be educated.
More reasons why soup is delicious: