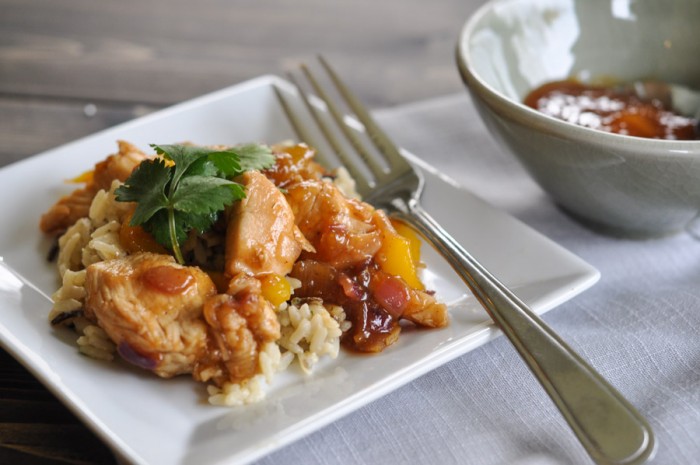 Last month, I proclaimed my (sort-of) newfound love for chutneys in my curried chili recipe. Chutney has a sweet and rich flavour that can completely change a ho-hum weeknight meal.
This month, I've broken out the chutney again for this super-easy recipe. I used a jar of Patak's Sweet Mango Chutney and some onion soup mix.
That was it.
And it was delicious.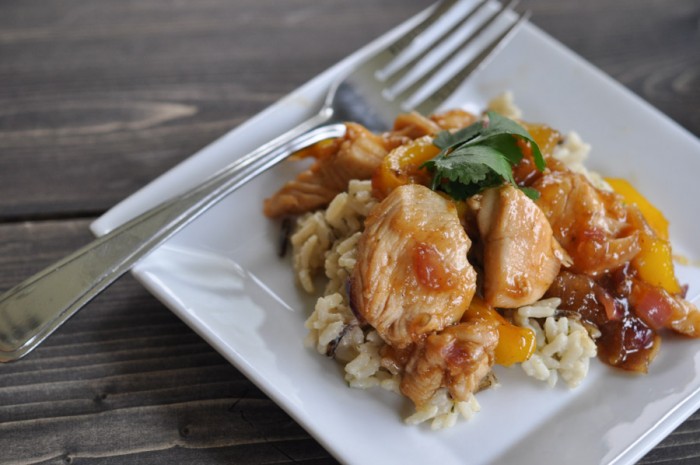 I used this sauce to make a mango chutney chicken dish, which we had two ways.
The first, was the traditional veggies and chicken over rice.
And the second…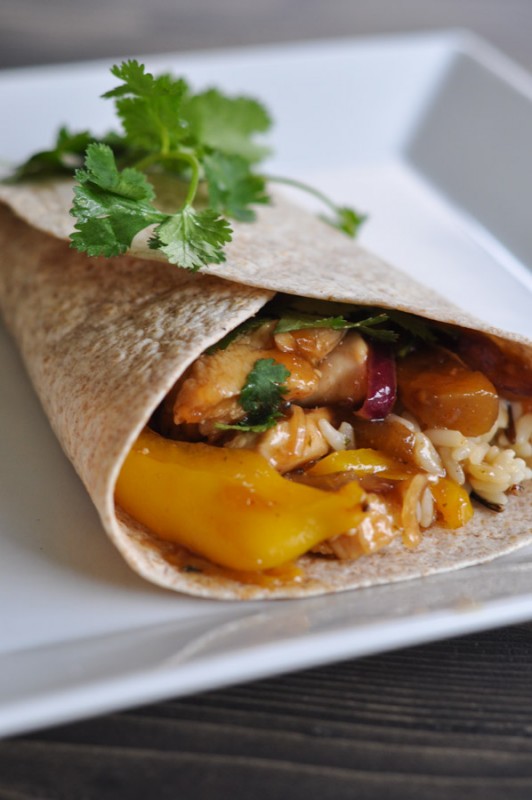 … was a wrap.
Ingredients
1 jar Patak's Mango Chutney
1 tbsp onion soup mix
3 boneless skinless chicken breasts, diced
Olive oil
Sliced sweet peppers
Onions
Instructions
Heat the oil in a saucepan over medium
Saute the chicken until browned
Add vegetables and continue sauteeing until onions are translucent and peppers are tender-crip
In a separate pot, combine the chutney and the onion soup mix and bring to a simmer for 3-5 minutes
Pour the chutney over the chicken and vegetables and stir
Simmer for 3-5 minutes and then serve on rice or as part of a wrap
https://www.suburble.com/2015/02/mango-chutney-chicken.html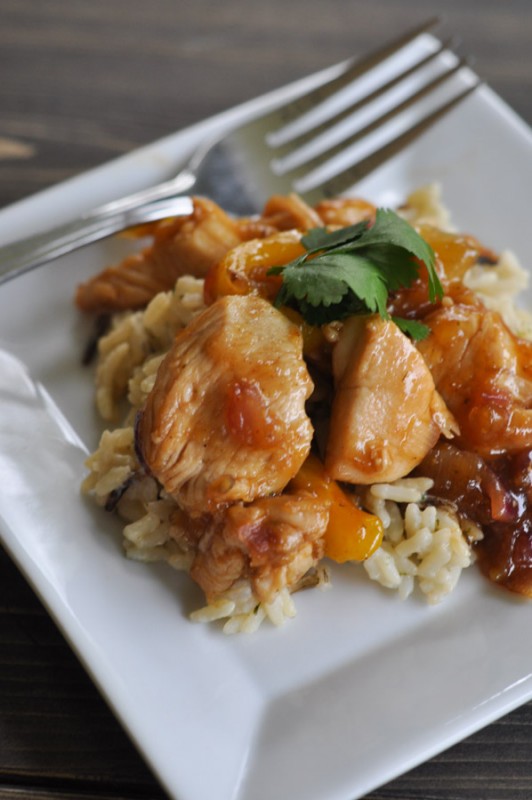 This meal was ridiculously simple and will be on the "twenty minutes 'til dinner" list from now on. If you love a bit of sweet and savoury in your meals, try a jar of mango chutney on your next dish!
Get more Patak's recipes on their blog, Good Korma, or on Facebook or Twitter.
I am part of the Patak's Canada ambassador program and I receive special perks as part of my affiliation with this group. The opinions on this blog are my own.