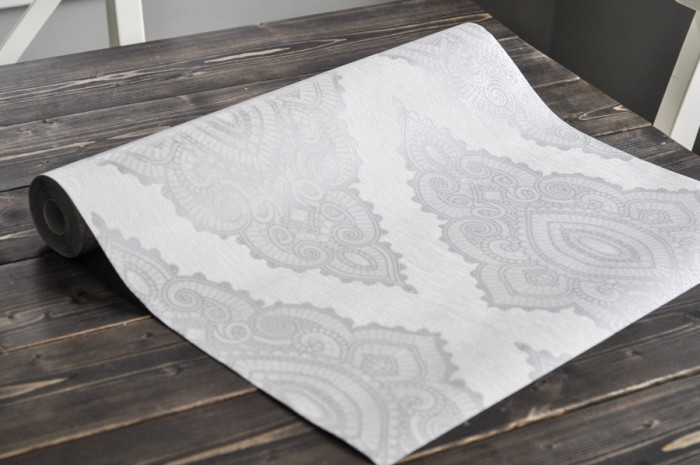 I recently posted about our master bedroom project, and I asked your opinions about wallpaper.
I was already leaning a certain way, but the survey of your opinions was overwhelmingly in favour of this choice as well.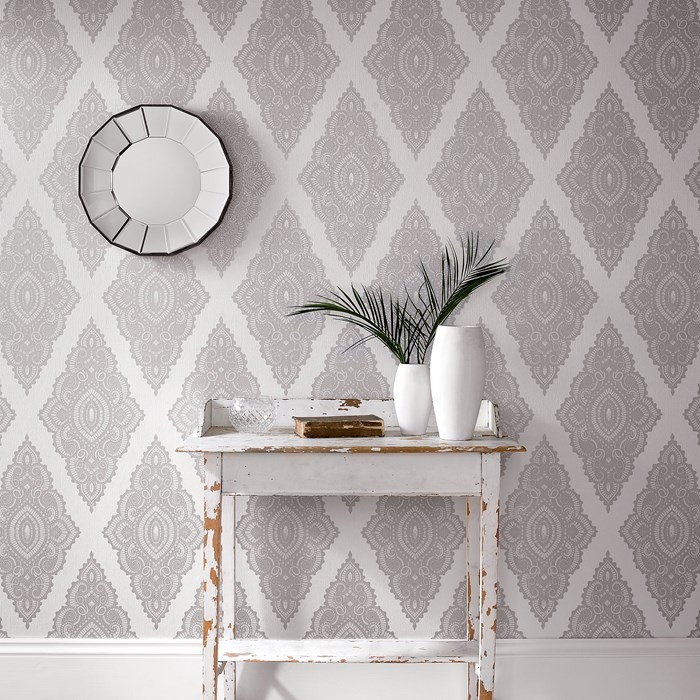 The wallpaper that will be going up – this weekend! – in our master bedroom is Jewel in pearl and silver, by Graham & Brown.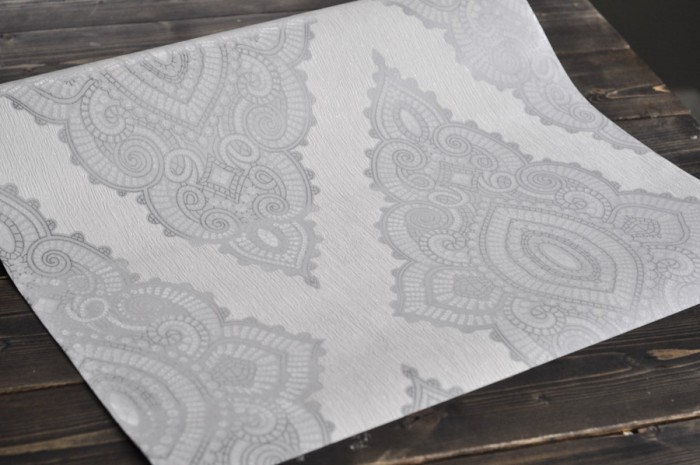 I am SO pumped.
Mr. Suburble – who is my perfect match, as he just lets me make decisions and clap my hands with excitement – is staying right out of this, where I like him to be. He's my eye candy that stands on the fringe of my decor decisions.
I can't wait to show you the finished product.
But for those who voted and are curious, the runner up was….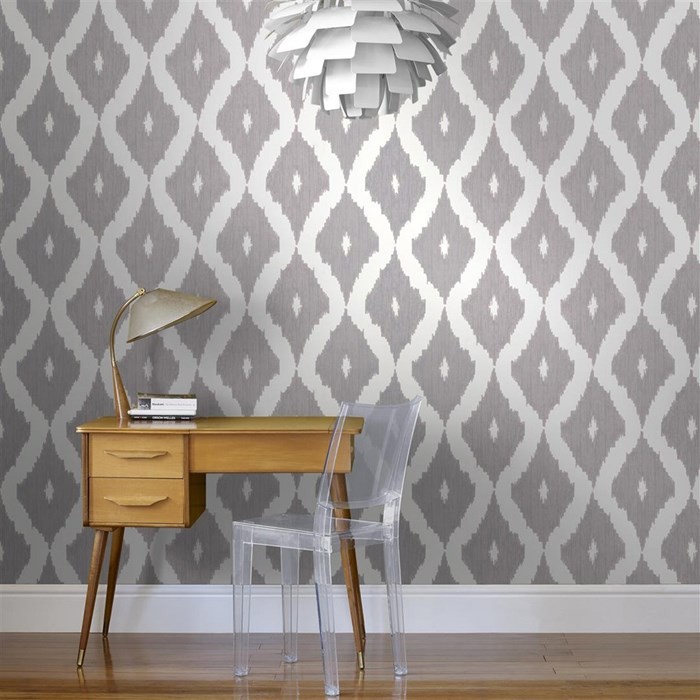 The grey and white Kelly's Ikat.
Thank you so much, readers, for your input. I'll show you the finished goods next week!