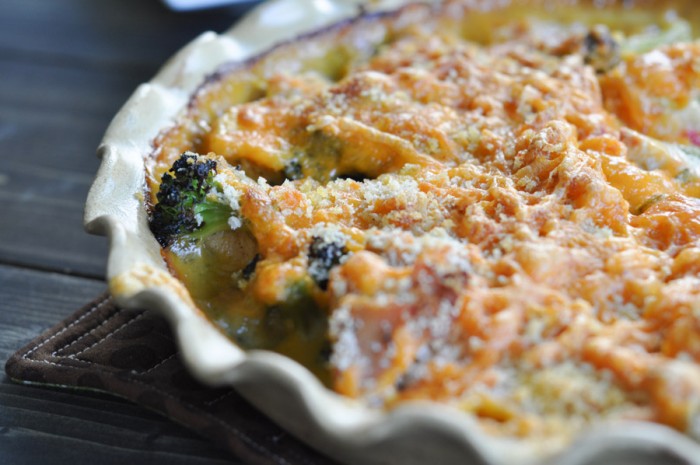 Just recently, I wrote about how much Mr. Suburble loves the tastes of his youth. Broccoli and cheese is a memory that he holds dear to his tastebuds.
He's mentioned more than once how much he loved when his mom would put cheese on the broccoli she served for dinner.
And I'm the mean ol' wife who just steams her broccoli, seasons it, and chucks it on the plate.
Until today.
We tried out the Chicken and Broccoli Divan recipe tonight, and it got a "two helpings" rating from the mister.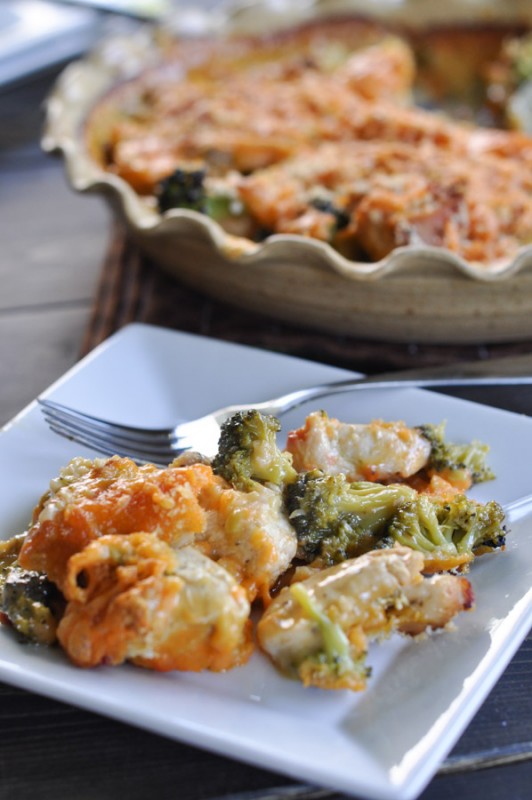 It's a simple recipe that took little-to-no-time, and had such a satisfying crunch. I'll tell you that I doubled the amount of breadcrumbs called for in the recipe because I love a good crust on a baked dish.
And I love cheese.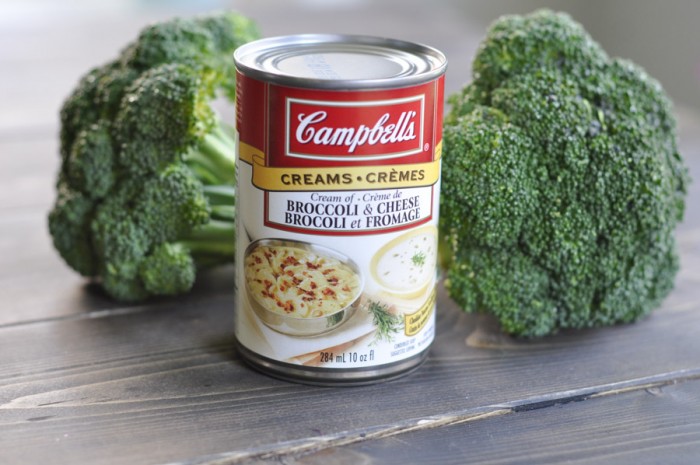 Grab a can of Campbell's Cream of Broccoli soup the next time you're in the grocery store. Chances are, you have the rest of the ingredients in your fridge already.
Chicken and Broccoli Divan
Ingredients
3 cups (750 mL) hot cooked broccoli florets
2 cups (500 mL) cubed, cooked, skinless chicken breast
1 can (284 mL) CAMPBELL'S® Condensed Low Fat Cream of Broccoli Soup
1/3 cup (75 mL) 1% milk
1/2 cup (125 mL) shredded light Cheddar cheese
2 tbsp (30 mL) dry bread crumbs
1 tsp (5 mL) butter or margarine, melted
Instructions
1. Arrange broccoli and chicken in 1.5 qt (1.5 L) baking dish.
2. Pour mixture of soup and milk over broccoli and chicken. Sprinkle with cheese. Top with mixture of bread crumbs and butter.
3. Bake at 425°F (220°C) until heated through - about 25 minutes.
https://www.suburble.com/2015/03/chicken-broccoli-divan.html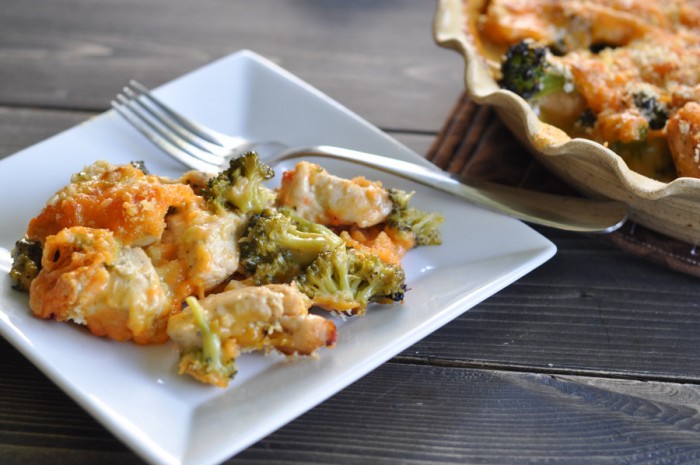 We had this dish with a side of rice and salad. I think that a bit of heat would be a lovely way to change it up, too. Some diced hot peppers, or a dash of cumin would be a lovely addition.
But Mr. Suburble likes it just the way it is.
Disclosure: I am part of the Campbell Company of Canada Ambassador program with Mom Central Canada and I receive special perks as part of my affiliation with this group. The opinions on this blog are my own.